We recently discussed some of the best AI art generators, featuring Jasper Art and Photosonic. But did you know that you can actually make money with these AI tools?
Yes, I'll show you various ways on how to make money with AI art, but first, we need to understand the licensing terms behind AI images.
For most tools, with a paid plan, you can generate images that you can use both for commercial and non-commercial purposes, provided that what you generate does not infringe on the existing copyrighted materials and trademarks.
AI Art Generators to Make Money
Jasper art at $20/month for unlimited generations
Photosonic by Writesonic at $10/month
Midjourney
Nightcafe
Dale-E-2
Stable Diffusion
Artspace AI
One thing to note is that most of these tools can only generate images of limited resolutions (512 by 512px or 1024 by 1024px.)
To be able to use the generated images for monetization purposes, your first need to enhance them by upscaling. Learn more about upscaling AI images here
7 Brilliant Ways to Make Money with AI Art
1) Sell AI Images as Art Prints on Artsi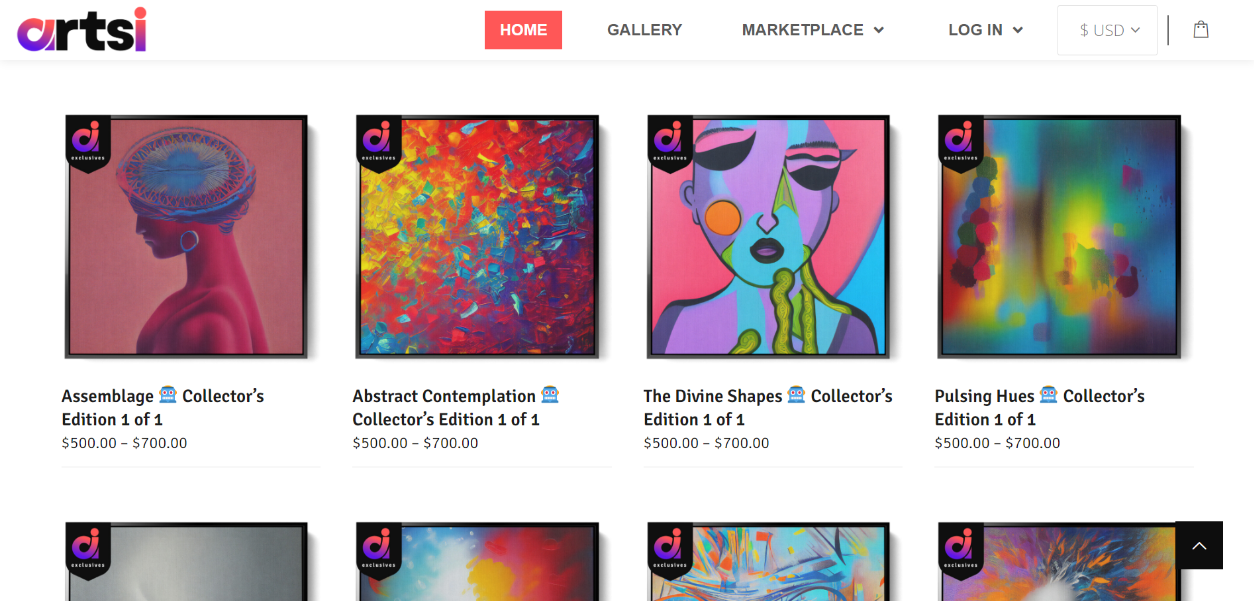 For this type of business to work, you need to spend time creating masterpiece-level AI images that people would be happy to purchase prints at a price range of $500 – 700, a piece.
This means tweaking the generated images using a tool like Photoshop to enhance and emphasize art details.
To start selling your AI creations, head over to Artsi.ai, create an account as a vendor, and list your art.
2) Sell AI Images on Fiverr
Another easiest way to monetize AI art is through Fiverr, a popular freelance marketplace for selling almost any service imaginable. The AI art search returned over 700 results, meaning there's actually a market for this service.
You won't make much, especially as a beginner since you'd have to charge $5 per gig, but with a few 5-star reviews, you can start charging $25 or more and still manage to get clients.
When creating a Fiverr gig, pay attention to what buyers want. Often people looking for AI images on the platform are looking to create book covers and music albums, so factor them into your gig title and description.
3) Start a Niched AI Art Marketplace
This is perhaps the best and most sustainable way to leverage AI tools to make money online. For inspiration, you can have a look at AI Art Shop.
At the time of writing this, there isn't much competition, so you can get away with building a general marketplace. A more feasible approach though would be to identify a niche that is underserved by stock websites, and then create an AI art marketplace that specifically caters to these groups. For instance business photos catering to people of color.
You can use Fiverr to find affordable web developers that can help you build the website quickly so that you can start accepting contributors. If you want, you can also incorporate NFTs as well.
4) Stock images
As AI art continues to touch base in the art world, several premium stock websites are starting to accept (or think about accepting) submissions of AI-generated images.
As an AI artist, you can now make money by creating unique high-quality images using a tool like Jasper Art or Photosonic, and uploading directly to these websites.
Once you've mastered the art of AI image generation, you can easily scale this technique to bring in $100 or even $1000 a month with stock websites.
Here are a few websites that openly accept AI images:
Note that Getty Images and Shutterstock are no longer accepting AI images, so your best shot with this idea at the moment remains to be Adobe Stock.
5) Sell AI Prompts on PromptBase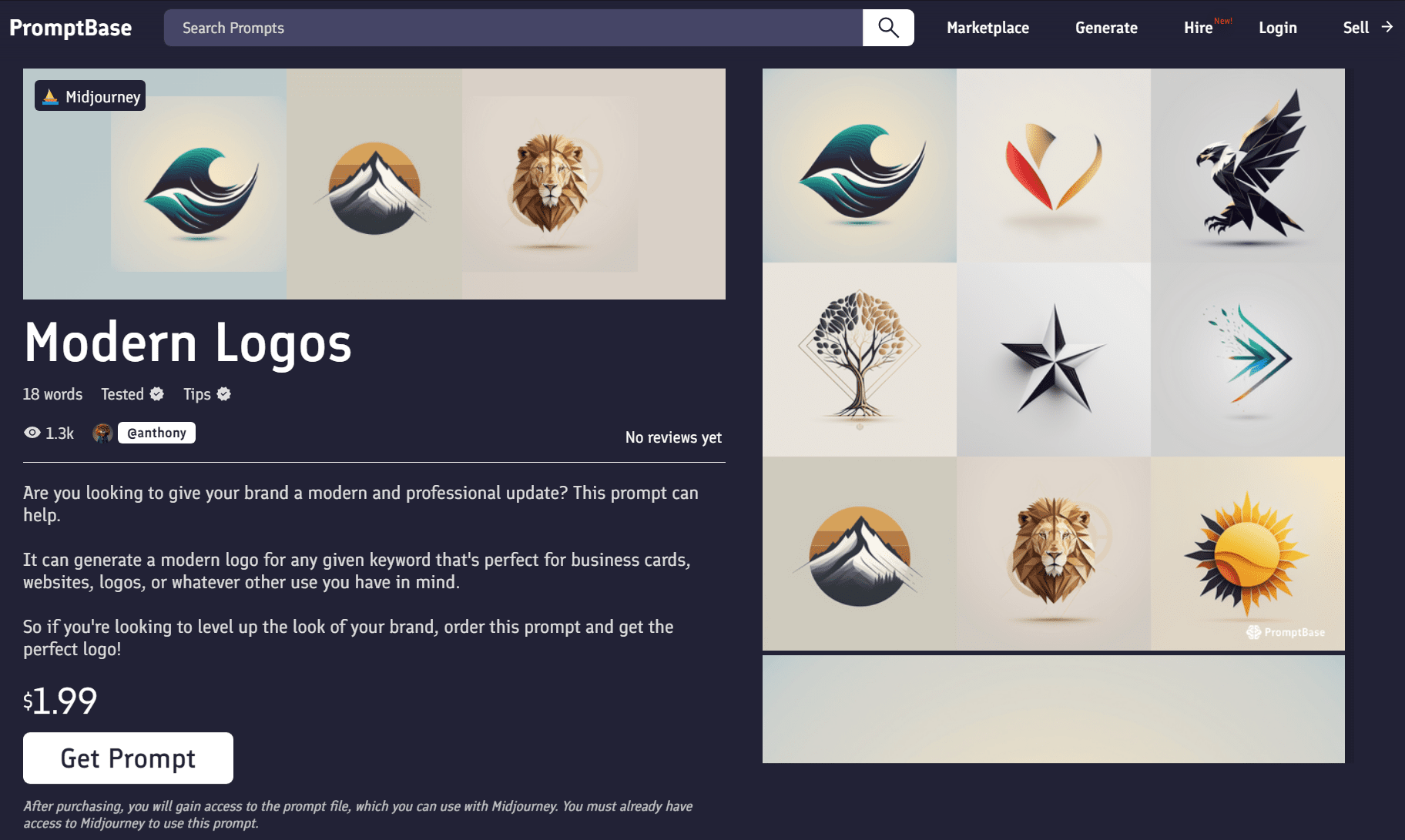 Coming up with the right prompts for generating images with AI isn't easy, especially for non-designers. We often hang around Facebook groups to find inspiration from others on how to write the perfect prompts.
The folks at PrompBase spot a business opportunity and created a marketplace where you can now monetize your prompts. Most prompts sell at $1.99, and the more popular your prompts are, the more money you get to make.
You can sell prompts for any of the following tools:
Midjourney
Dall-E-2



Stable Diffusion
PromptBase (has its own AI Image Generator)
GPT-3
Popular categories include icons, logos, illustrations, 3D, fantasy, space, etc. With every sale, you get to keep 80% of the earnings.
6) Print on Demand
You can also make money by turning your AI creations into POD products like Tshirts, hoods, pillows, wall art, etc., and sell them through platforms like:
You can expect to make anywhere between $1 to $10 per product sold through these platforms. The more creative, catchy, and unique your designs are, the better your chances are at making a sizeable income through this approach.
7) Teach others AI art generation
If you've been tinkering with AI art tools for a while, then you know it takes time to be able to direct the AI to create exactly what you want. You can share your tips in several ways:
Starting a blog on AI art tools
Starting a Youtube channel reviewing AI art generators
Writing a book on the subject



Creating an online course on AI art generation
For the first two options, you can make money with display ads and affiliate marketing, while the last two pay you through product sales (books and courses.
Do people buy AI generated art?
Yes. Generating the perfect AI image for a specific use case often requires several runs and prompt tweaking.
Mastering the art of AI generation takes time, and people who don't have time would rather part with $2 or so for high-resolution art that they can use for their commercial purposes.