Social media can get out of hand for solopreneurs. There is just a lot that goes on within your business and thus keeping up with regular social media updates can be an herculean task.
However, with the right social media management tools, it doesn't have to be. A good practice is to be a month or so ahead of your social media posts schedule.
With a tool like Publer, you can easily plan a month of all your social content, schedule them including follow up comments.
And yes, social management tools can be pricy, that's why we chose Publer since it is quite affordable and very simple to use, unlike other tools with cluttered UI that take forever to load
You can see details about Publer here and start off with a free account if you don't want to get the lifetime deal.
Main Features of Publer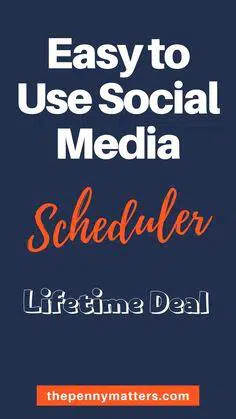 Now if you are wondering what exactly you can do with this tool, then here is a quick overlook.
Schedule posts to your Facebook pages, Facebook groups, Google My Business, Linkedin Profiles and Pages
Schedule Posts to Instagram feed and Stories and Pinterest via a zap
Reuse social media content. This is useful for your evergreen posts sharing
Post the first comment for your social posts.
Use shortcodes to quickly add reusable content such as links, hashtags, contact info etc