As a Shopify store owner, you know how frustrating it is to spend hours customizing your store, only to lose all the changes because of just one simple mistake. Ever deleted that item and only regretted a second later?
While Shopify store backups all the data, store owners like you do not have access to these backups. Once you remove that product from your store, it's gone forever.
Why You Need an Automatic Backup Solution for your store:
Besides, the one mentioned above, there are other reasons why your store is better off with automated backups:
Shopify manual backups are complicated and tedious. In order to guarantee that you have backups in case anything goes wrong, you need to export your store CSV files to your store email address every time you are about to make major changes on your store. These quickly build up and can be hard to keep up.
Some apps may from time to time delete or edit items in your store albeit unintentionally. Daily automated backups guarantee that in case this happens, you can export your recent changes that may not be in the previous backup, restore the previous day's version and then import the recent changes that you just exported.
Everyone is prone to mistakes: If not yours, then your team's. Automated backups ensure that in case of these occurrences, you do not lose your staff time trying to revert your store back.
How to Automate Backups with Goback app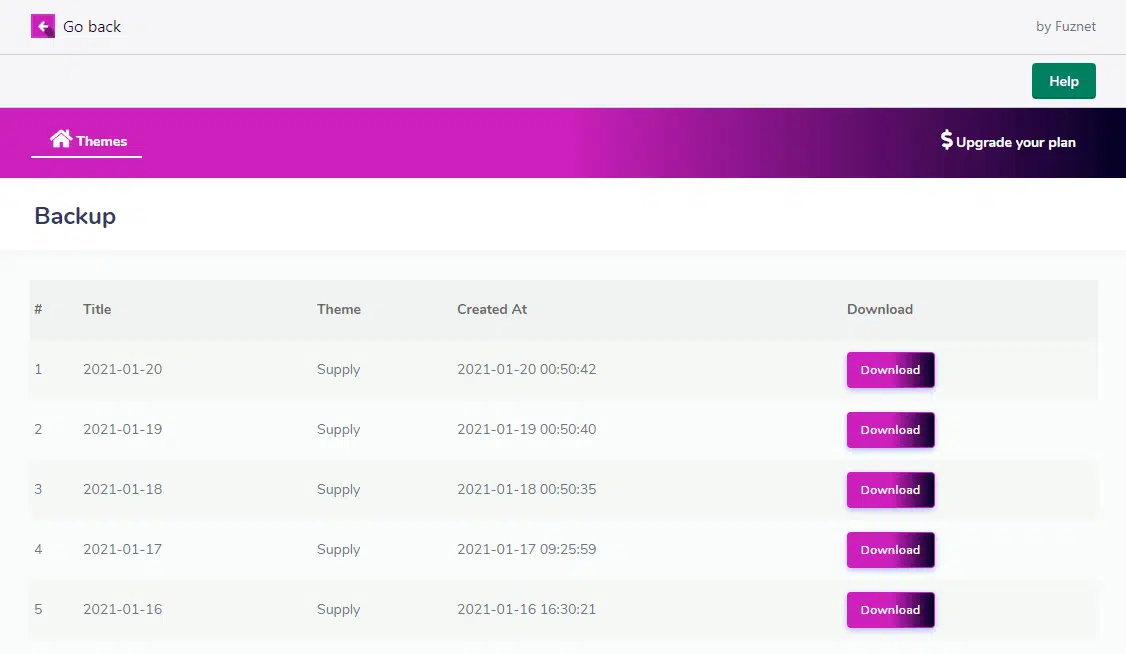 Goback app is your answer to all Shopify backup frustrations. This Shopify application saves you hours of additional work that you may have to do trying to get things back to how they originally were before somebody messed them up.
Goback automates daily backups of your full Shopify store every midnight thus protecting your essential business data for easier reversion.
3 Reasons to Use Goback on Your Shopify Store
Daily automated backups: No lifting of the finger. Goback is a set-and-forget solution for your Shopify store
Easy restorations: with just one click, you can restore your store to a desired date. Depending on your plan, your repository can consist of 2, 30 or 90 dates to select from.
Peace of mind when customizing your store: With Goback installed on your store, you can modify your theme (any theme) and even install applications without worrying of unexpected changes since you now have a backup plan.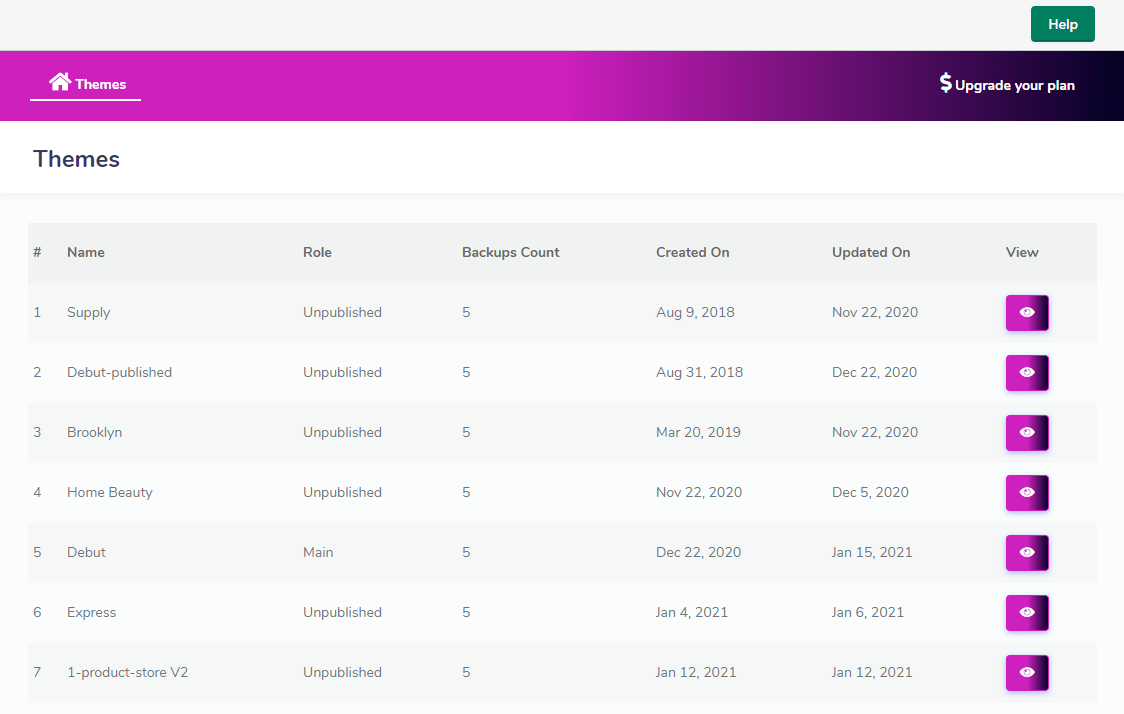 How much does it cost?
Good news is, you can get started on a forever free plan and only upgrade if you need to retain longer history of your backups. For less than $5 a month, you can easily have a great Shopify app that automatically backups your store on a daily, with 30 days access of the backups.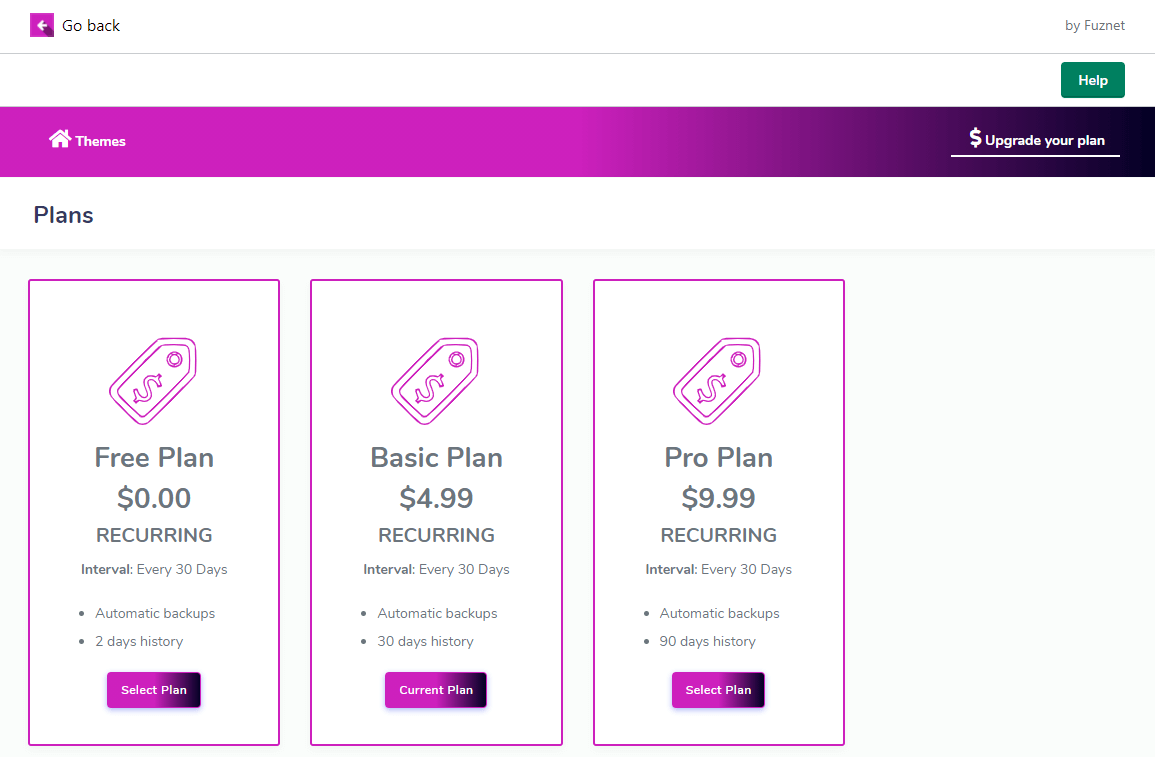 Like most Shopify apps, Goback is built with speed in mind, thus it will not slow down your store, so you don't have to worry about the performance of your site being affected.
Ready to try Goback app? You can grab your copy here