During economic and financial instability, precious metals often serve as the ultimate alternative investment—prospering when other assets decline. There are many precious metals to invest in. While gold seems to be the most popular one, investing in silver can be a smart choice for those looking to diversify their portfolio and potentially reap long-term financial rewards.
Unlike stocks and bonds, which are often subject to market fluctuations, the value of precious metals such as silver tends to hold up over time, providing a level of stability in uncertain economic times.
When investing in precious metals, silver may be a better choice if you want to start dipping your toes in precious metal investments. So, if you're considering making an investment in silver, better check out the list below:
1) Silver Coins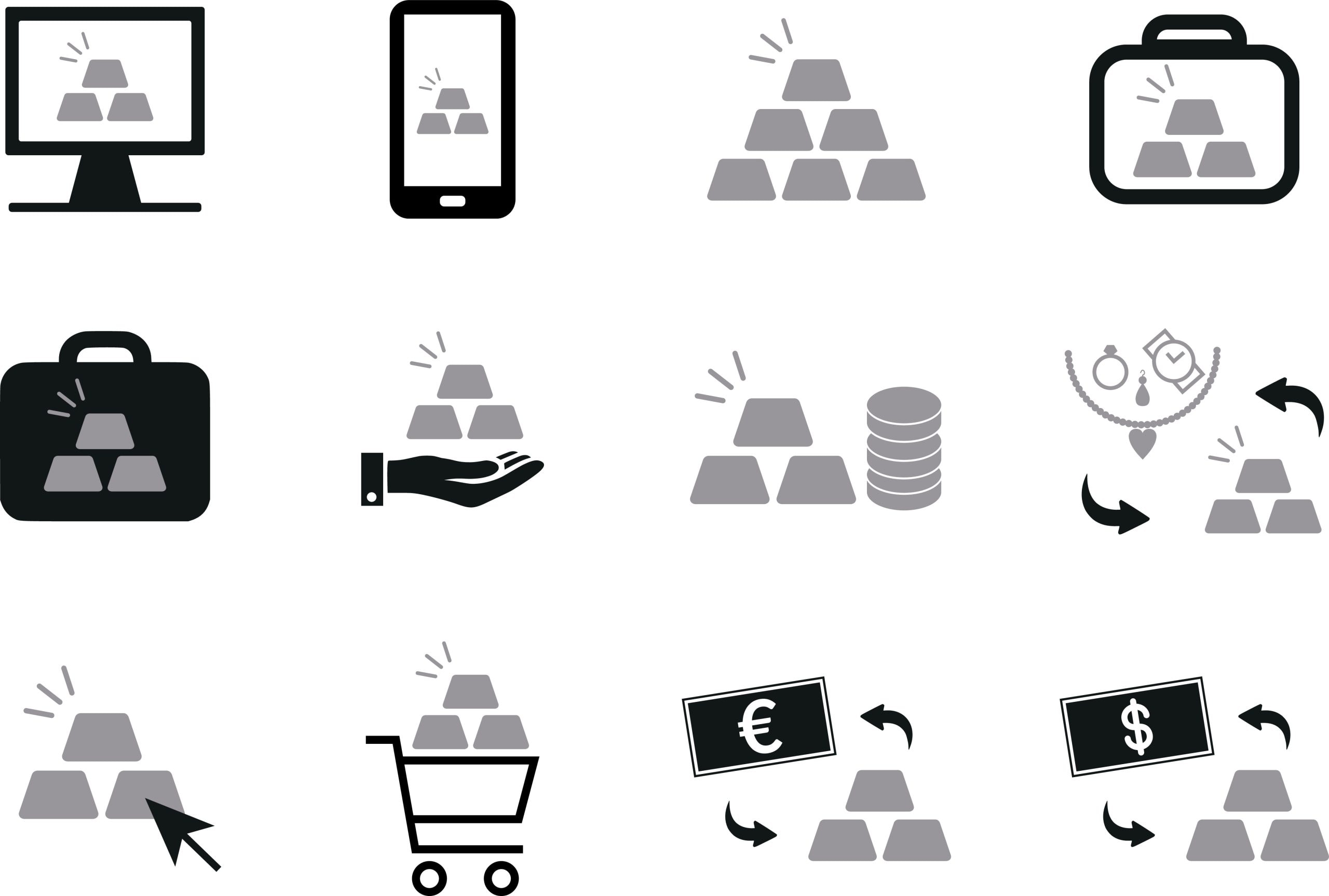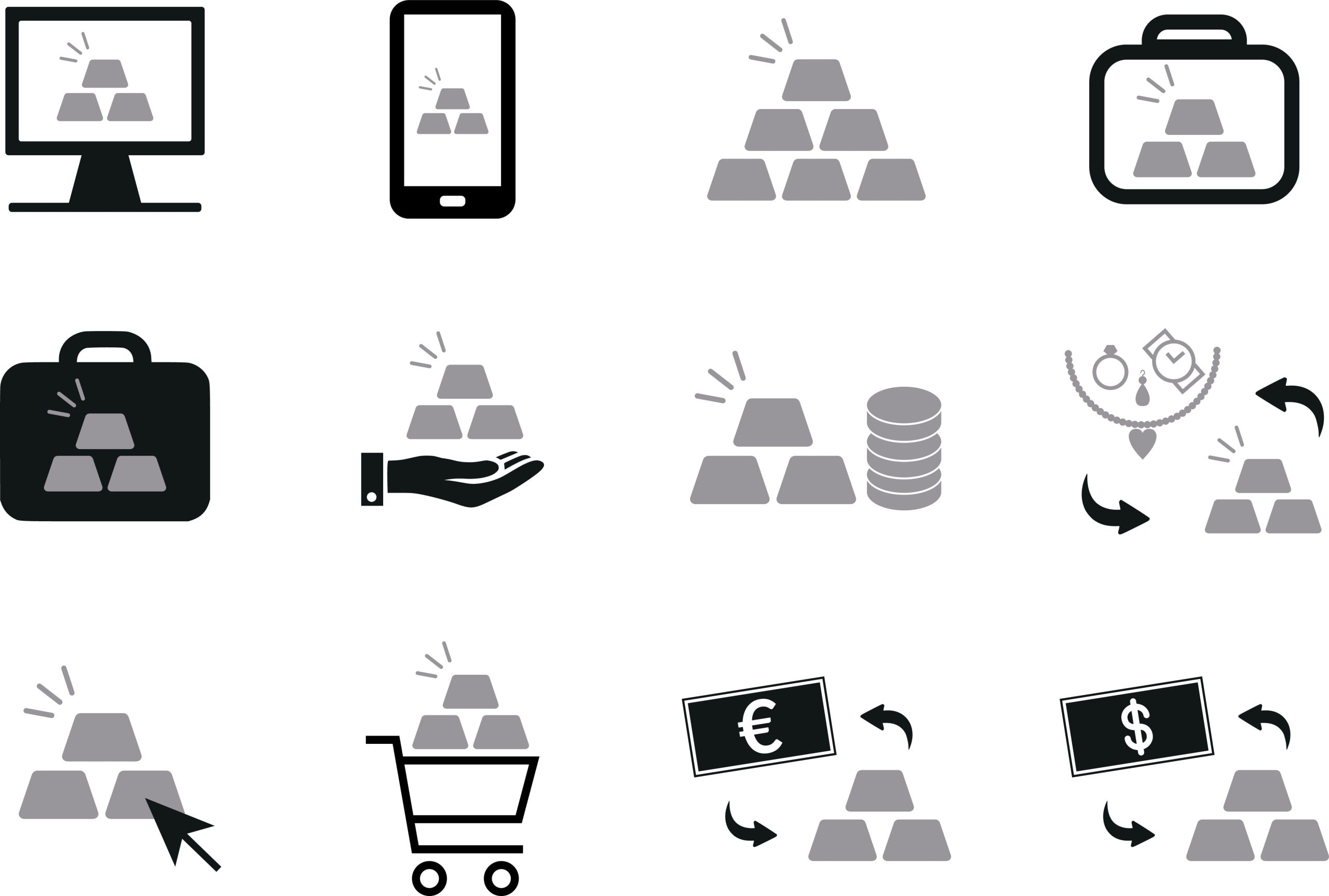 One of the most popular ways to invest in silver is by purchasing silver coins. Silver coins are available in a range of sizes, from one ounce to one kilogram, and are struck by government mints around the world, including the United States, Canada, and Australia.
It is important to note that many coin merchants will attempt to sell you numismatic silver coins rather than the actual coin. Numismatic coins are valued primarily for their rarity, while silver bullion coins play on the metal's price.
Aside from owning physical silver coins, certain coins may have additional value. Some silver currencies will trade for a higher price depending on the year, denomination, or rarity.
Some of the most popular silver coins for investment include the Canadian Silver Maple Leaf, the American Silver Eagle, and the Australian Silver Kangaroo. These coins are highly recognizable and widely traded, making them easy to sell should you wish to liquidate your investment.
2) Silver bars
Another popular option for investing in silver is through the purchase of silver bars. Silver bars are usually cast in sizes ranging from one ounce to one kilogram and are produced by private mints.
Some of the best silver bars to buy for investment purposes include those produced by Johnson Matthey, Engelhard, and Credit Suisse. These bars are widely recognized and traded, making them a good choice for those looking to invest in silver.
3) Exchange-Traded Funds (ETFs)
For those who prefer a more hands-off approach, exchange-traded funds (ETFs) that track the price of silver may be a good choice. These funds hold physical silver and can be bought and sold on stock exchanges, making them accessible to a wide range of investors.
One good thing about an ETF is that it's a very liquid and accessible way to sell tangible goods. You can instantly sell silver often at market price. Some popular silver ETFs include the iShares Silver Trust (SLV) and the SPDR Silver Trust (SIVR). These funds offer investors the opportunity to gain exposure to the silver investment market without the need to store physical silver or pay for insurance.
4) Silver mining stocks
Silver mining stocks provide exposure to the performance of silver mining companies and can offer the potential for significant gains. However, it's important to note that silver mining stocks are subject to various risks, including operational, regulatory, and political risks.
As such, investing in silver mining stocks is best suited to those with a high tolerance for risk and a strong understanding of the silver mining industry. In other words, this is not a recommended option for beginners.
Some of the most well-known silver mining stocks are Pan American Silver Corp. (PAAS), First Majestic Silver Corp. (AG), and MAG Silver Corp. (MAG).
5) Silver certificates
Silver certificates are documents that certify ownership of a specific amount of silver held in storage. These certificates are issued by private companies and are fully backed by physical silver, meaning that you have the right to order the delivery of the silver if you choose.
Silver certificates can offer a more convenient way to invest in silver, as you don't need to worry about the storage requirements or insurance costs of physical silver. However, it's essential to do your due diligence when choosing a silver certificate issuer, as not all companies are equal.
In summary
There are several smart ways to invest in silver, including the purchase of silver coins, silver bars, exchange-traded funds, silver mining stocks, and silver certificates. It's important to remember that each ownership method has advantages and disadvantages. Hence, no matter which investment option you choose, it's essential to do your due diligence, understand the risks involved and seek the advice of a financial advisor.