The rise of the sugar-free movement has led to an outpouring of blogs dedicated to this lifestyle.
While going sugar-free might seem like a daunting task, the online community has come to the rescue, offering a wealth of tips, recipes, and advice.
If you're in the digital marketing sphere and looking to tap into this thriving niche, emulating successful sugar free blogs can provide you with valuable insights and content ideas to jumpstart yours
Why emulate successful blogs?
Observing the best helps you get a grasp of what makes a blog successful within the sugar-free food niche.
Look at the design, user engagement, content quality, monetization, and SEO strategies of top-performing blogs.
This will give you a blueprint for what works and what doesn't. Let's get right into it!
Best sugar free blogs of 2023
This is a Blog type personal owned and published by The Sugar Free Diva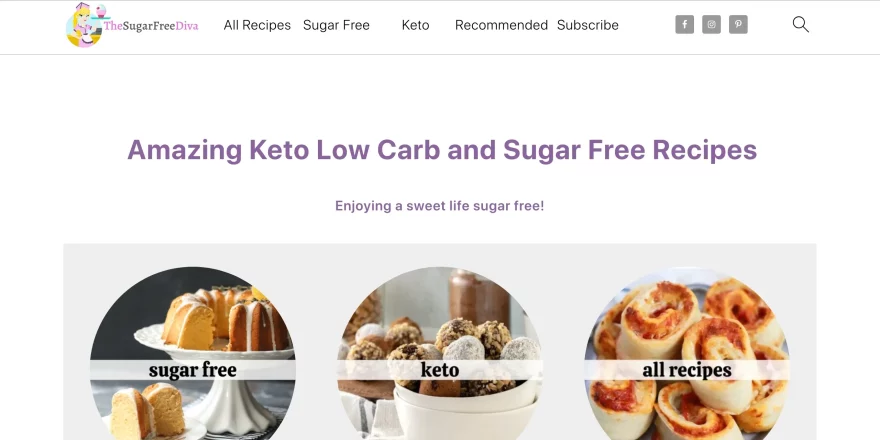 Another of the best sugar-free blogs to follow, The Sugar Free Diva is your go-to resource for all things healthy dieting and recipes.
Main categories:
Sugar free food recipes
Low-carb recipes
Keto
Easy recipes
Air fryer recipes
Sugar free beverages and drinks
As regards to who owns the blog, we couldn't find reliable info. The About section says the author is a reformed sugar addict, a published author on Amazon, and a restaurant owner.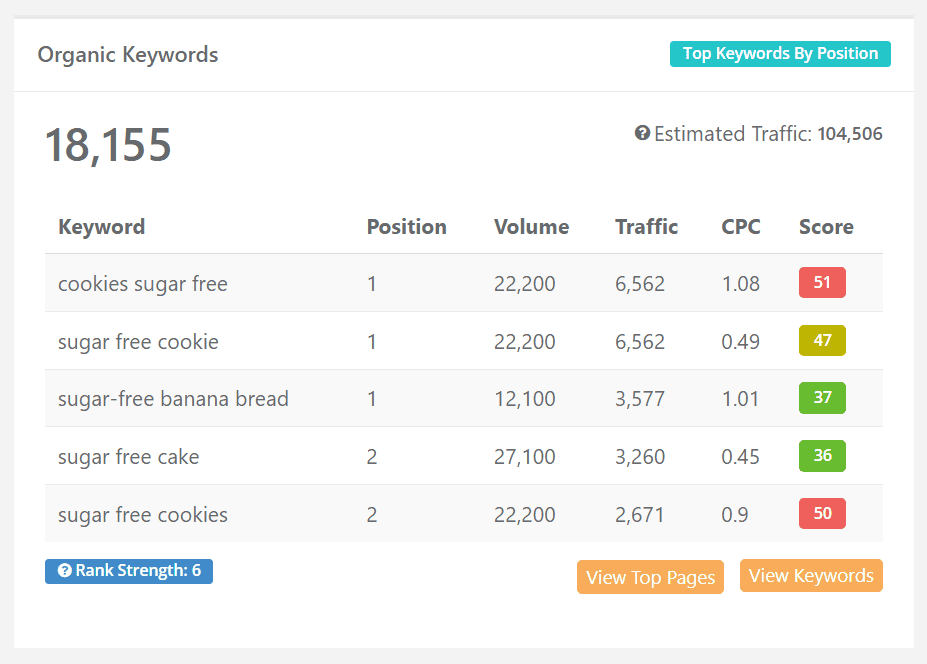 Visit the blog: The Sugar Free Diva
This is a Blog type personal owned and published by Brenda Bennett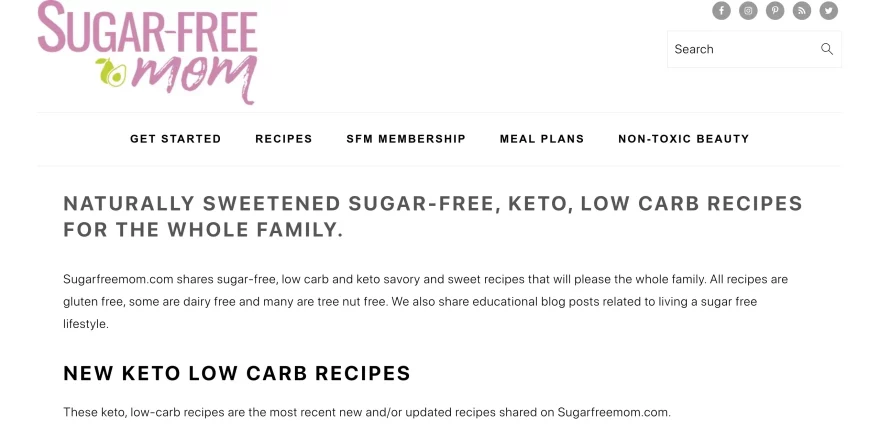 This blog is a collection of sugar-free recipes that are suitable for those following a low-carb, keto, gluten-free, and/or nut-free diet.
Besides ads, Brenda's blog also makes money with digital products that include Sugar-Free Mom Tribe Memberships, online courses, and meal plans.
Visit the blog: Sugar Free Mom
This is a Blog type personal owned and published by Nick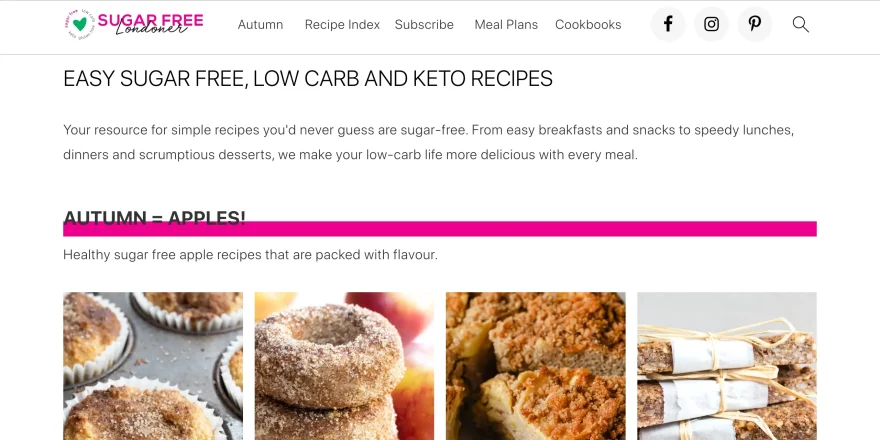 Written by a former newspaper journalist and foreign correspondent, Katrin Nürnberger, this UK-based blog offers sugar-free recipes, product reviews, and low-carb lifestyle advice.
In addition to affiliate links and Mediavine ads, this blog also makes money selling meal plans and cookbooks
Main queries: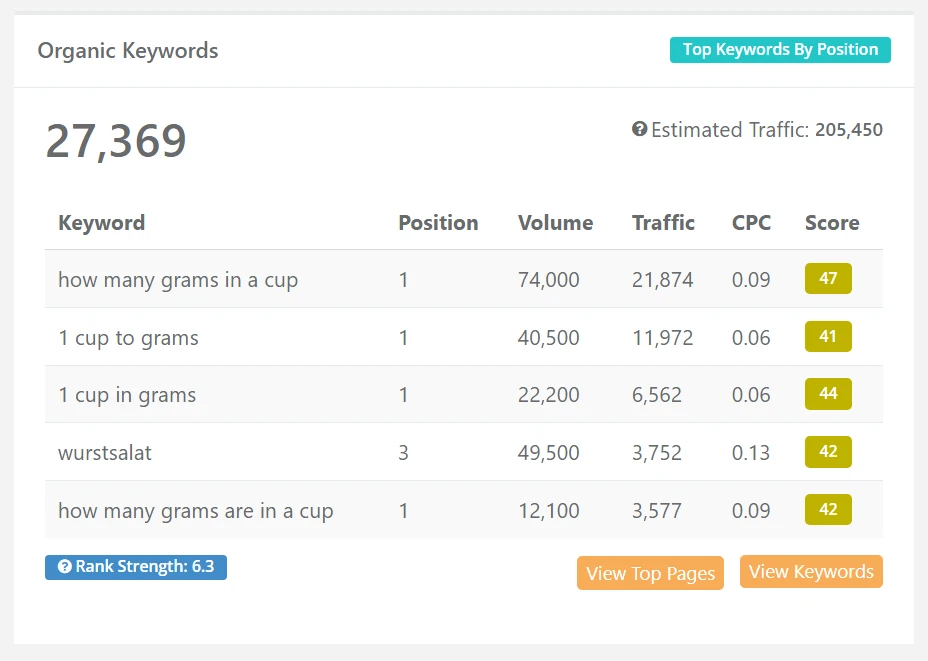 Visit the blog: Sugar Free Londoner
This is a Blog type personal owned and published by Leisa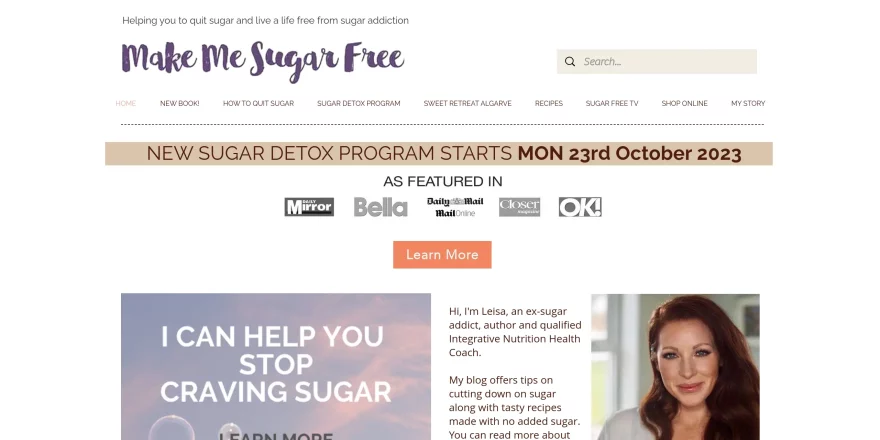 Leisa's blog is a personal journey of reducing sugar intake and the challenges and triumphs that come along the way.
She shares her experiences, tips, and recipes to help others make the same changes in their own lives.
Make Me Sugar Free is a great resource for those who are just starting out on their sugar-free journey, as she provides realistic advice and support.
Visit the blog: Make Me Sugar Free
This is a Blog type personal owned and published by Alex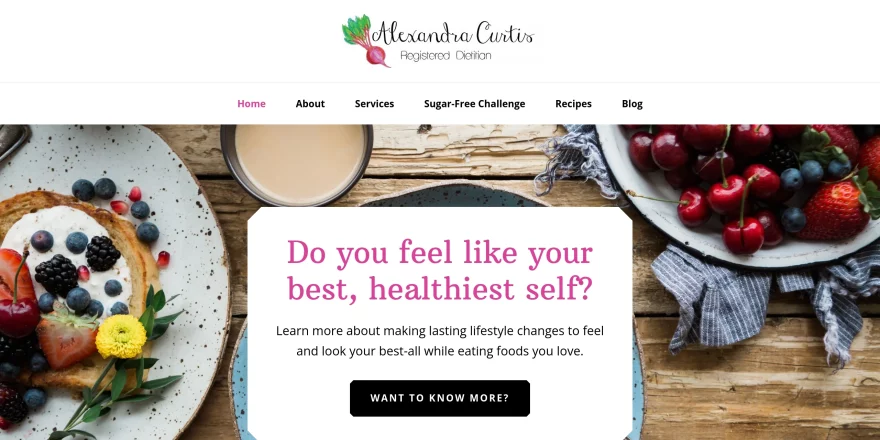 Run by Alex, a registered dietician, Spoonful of Sugar is a blog that focuses on publishing wholesome food recipes, free of processed sugar.
This blog doesn't seem to be active lately, as the latest post was published in 2020, but still a great resource for those looking to start a sugar-free niche food recipe blog in 2023
Ranking keywords: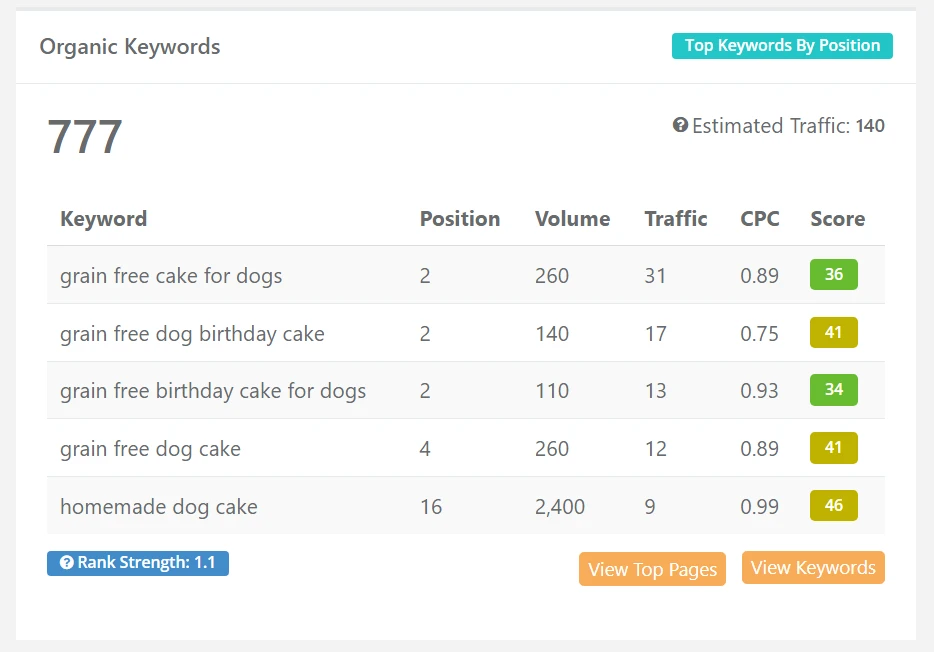 This blog tackles topics such as sugar-free breakfasts, dips, drinks, main courses, crunchies, etc.
Visit the blog: Spoonful of sugar
Conclusion
Emulating successful blogs in the sugar-free niche can provide you with a valuable roadmap for success. 
From mastering SEO to building a strong community, the key is to understand what makes these blogs stand out. 
So dive in, analyze these blogs, and take actionable steps to up your game in 2023.