Are you a blogger looking to monetize your site and boost your earnings?
If so, you might be considering AdThrive as a potential display ad network to partner with. With its competitive payouts and excellent support, AdThrive has become a go-to choice for many bloggers in various niches.
Ensuring your blog meets AdThrive requirements is the first step towards monetizing your blog with this platform. So, in this short guide, I'll give you everything you need to know to prep your blog for the AdThrive publisher application
What is AdThrive?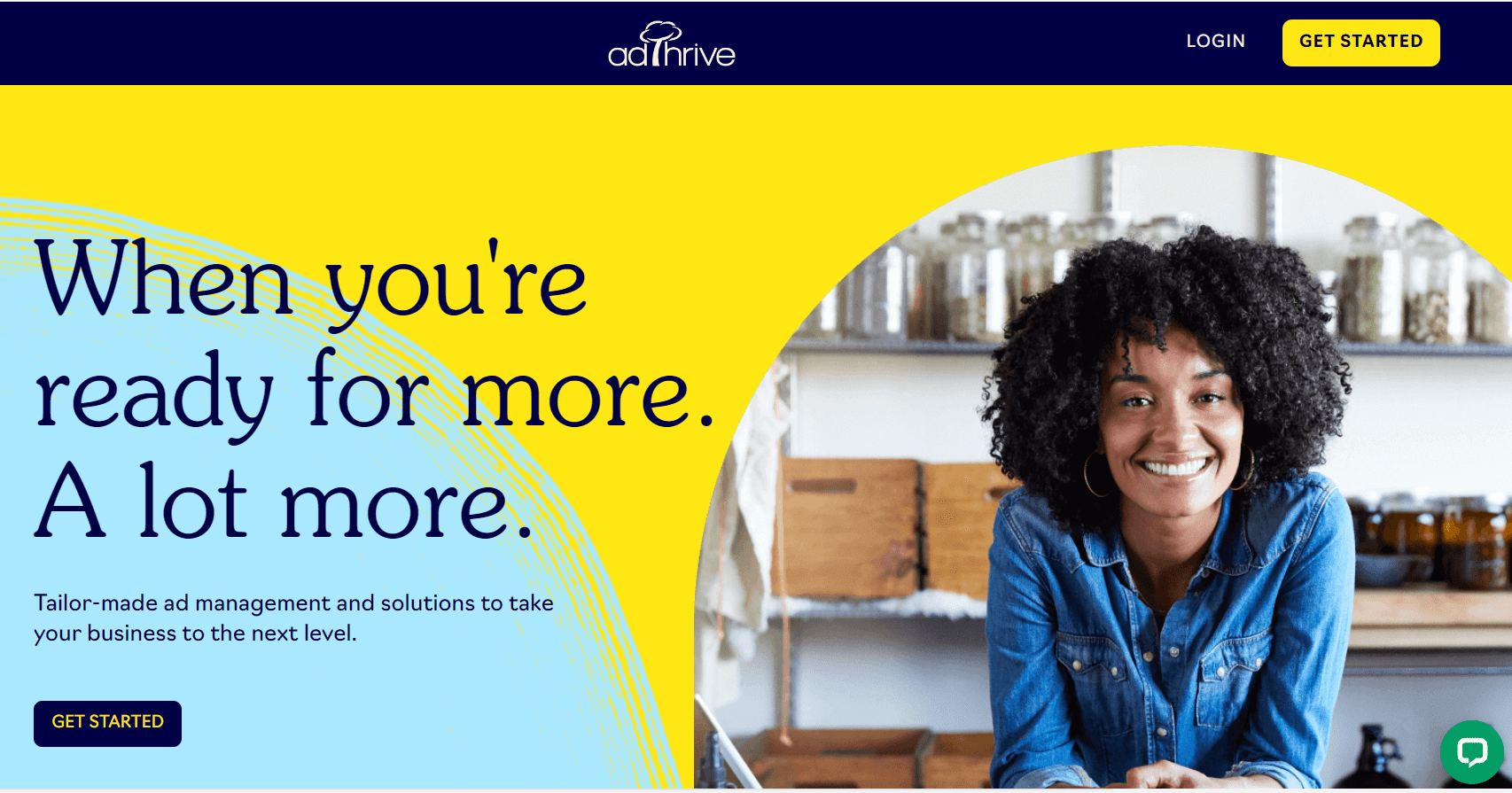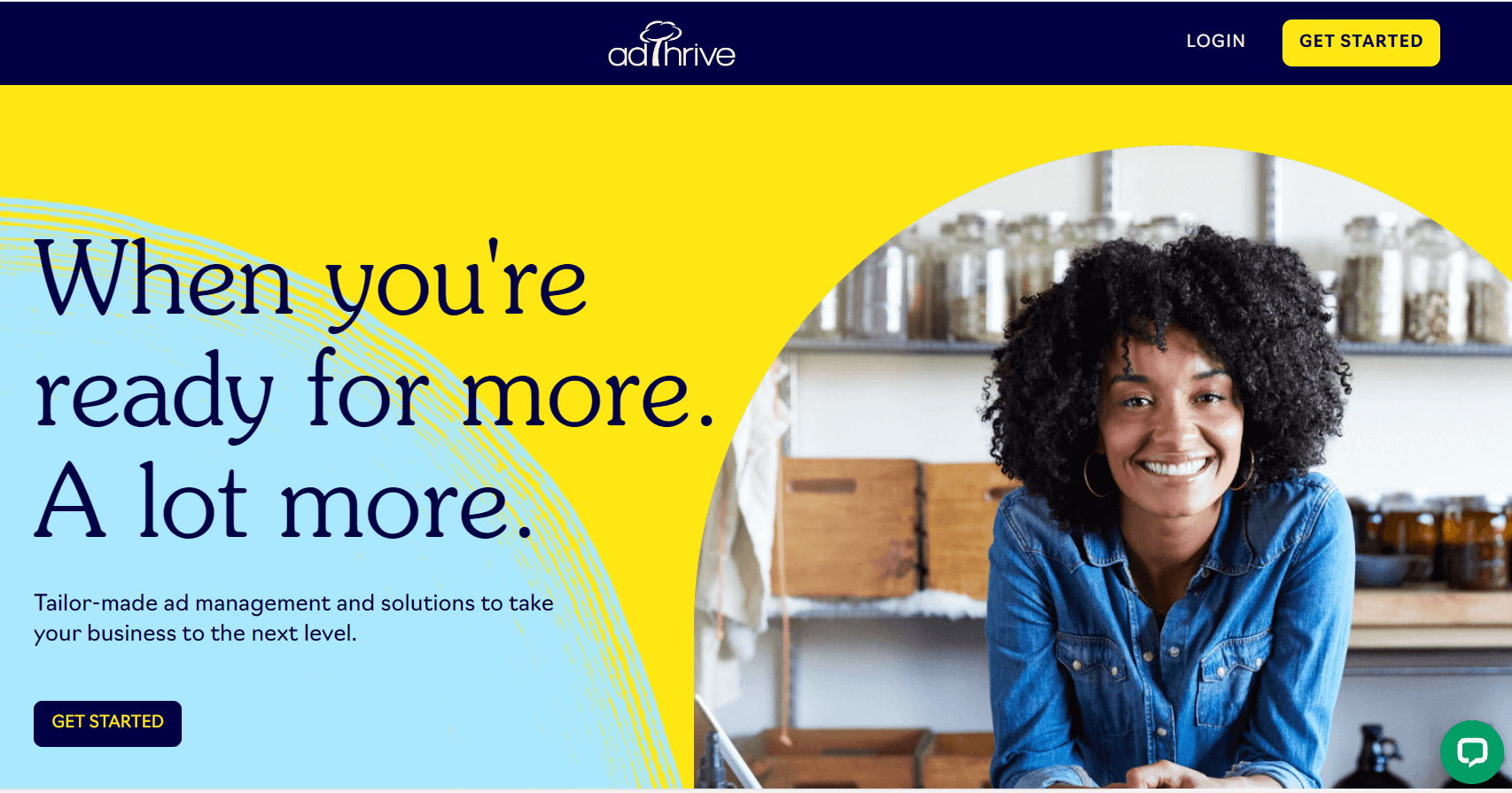 AdThrive is a popular display ad network and ad management platform that helps content publishers monetize their websites.
Founded in 2013, AdThrive provides publishers with tools and services to maximize their ad revenue by leveraging premium ad placements, user experience optimization, and programmatic advertising.
It partners with publishers in various niches, including lifestyle, food, travel, and parenting, among others. By connecting bloggers with top-tier advertisers, AdThrive helps its partners generate higher earnings from their website traffic.
The platform is known for its personalized support and account management, ensuring that bloggers can focus on creating high-quality content while AdThrive takes care of optimizing their ad revenue.
Also, with AdThrive you get access to performance analytics and insights, enabling you to make data-driven decisions to improve your overall earnings and user experience.
AdThrive review
Overall, AdThrive receives positive reviews from its users, highlighting the following advantages:
Higher ad revenue: Bloggers often report increased ad revenue after switching to AdThrive, thanks to their optimization and premium advertisers.
Dedicated account management: AdThrive assigns a dedicated account manager to each publisher, ensuring personalized support and guidance.
User-friendly dashboard: The platform offers a comprehensive dashboard that allows you to monitor your earnings, ad performance, and other essential metrics.
However, some users mention that the high minimum page view requirement may exclude smaller blogs from joining AdThrive.
AdThrive requirements for bloggers
To join AdThrive, you must meet specific requirements, which include:
Your blog needs at least 100,000 monthly pageviews to ensure it generates substantial ad revenue.
Your blog should have unique, high-quality content that offers value to readers.
A large portion of your traffic must come from the United States, Canada, or the United Kingdom for higher ad revenue potential.
You need to be in good standing with Google Adsense
To join AdThrive, you must meet specific requirements that ensure your blog is a good fit for the platform. Let's discuss each requirement in detail.
Let's discuss these 4 key AdThrive requirements in detail:
1) Minimum monthly pageviews
AdThrive requires your blog to have at least 100,000 monthly pageviews. This criterion helps ensure that your site generates sufficient traffic to create substantial ad revenue.
To monitor your blog's pageviews, you need to have Google Analytics properly set up on your blog. This is a good practice whenever you are starting a new blog, so you always have analytics reports that can help you decide which of your strategies are working.
If you're below the required threshold, focus on increasing your blog's traffic through SEO, Pinterest marketing, social media marketing, and creating shareable content.
2) Content quality and originality
Your blog must feature unique, high-quality content that provides value to your readers.
Given that AdThrive only accepts 15-20% of all submitted blogs, you need to have well-researched, well-written, and engaging posts that resonate with your target audience in order to increase your chances of being accepted.
For example, if you run a travel blog, you should provide detailed travel guides, tips, and personal experiences that inspire and inform your readers.
Avoid pushing out duplicate content, or thin content that doesn't provide any real value to the readers, and doing keyword stuffing as these practices can lead to disapproval.
3) The geographic location of traffic
A significant percentage of your traffic should come from the United States, Canada, or the United Kingdom. These regions offer higher ad revenue potential due to higher advertising demand and spending.
To attract readers from these locations, consider tailoring your content to their interests and promoting your blog through location-specific social media channels and online communities.
For instance, if you have a blog about American cuisine, engage with food enthusiasts in relevant Facebook groups, or participate in Twitter chats related to American food.
The key, however, is doing proper keyword research, and targeting search queries where the majority of the searchers are from the above countries. Use tools like Semrush and SERanking (a cheaper option) to help you with this.
4) Adherence to Google AdSense policies
Your site must comply with Google AdSense policies to ensure that your content is family-friendly and free from prohibited materials. Some key aspects to consider include:
Avoid adult content, violence, and hateful or discriminatory language.
Refrain from using excessive profanity or depicting illegal activities.
Ensure your site does not promote or sell counterfeit goods, drugs, or weapons.
Don't use deceptive practices, such as misleading titles or clickbait.
AdThrive application process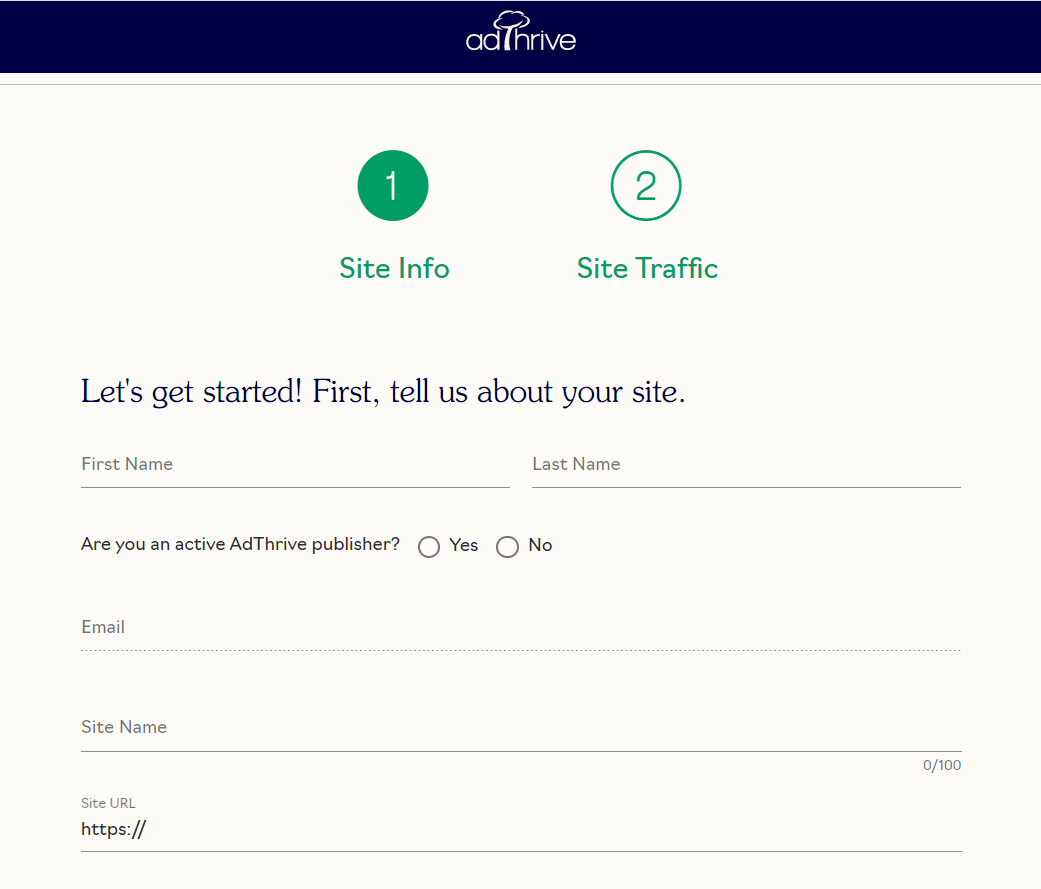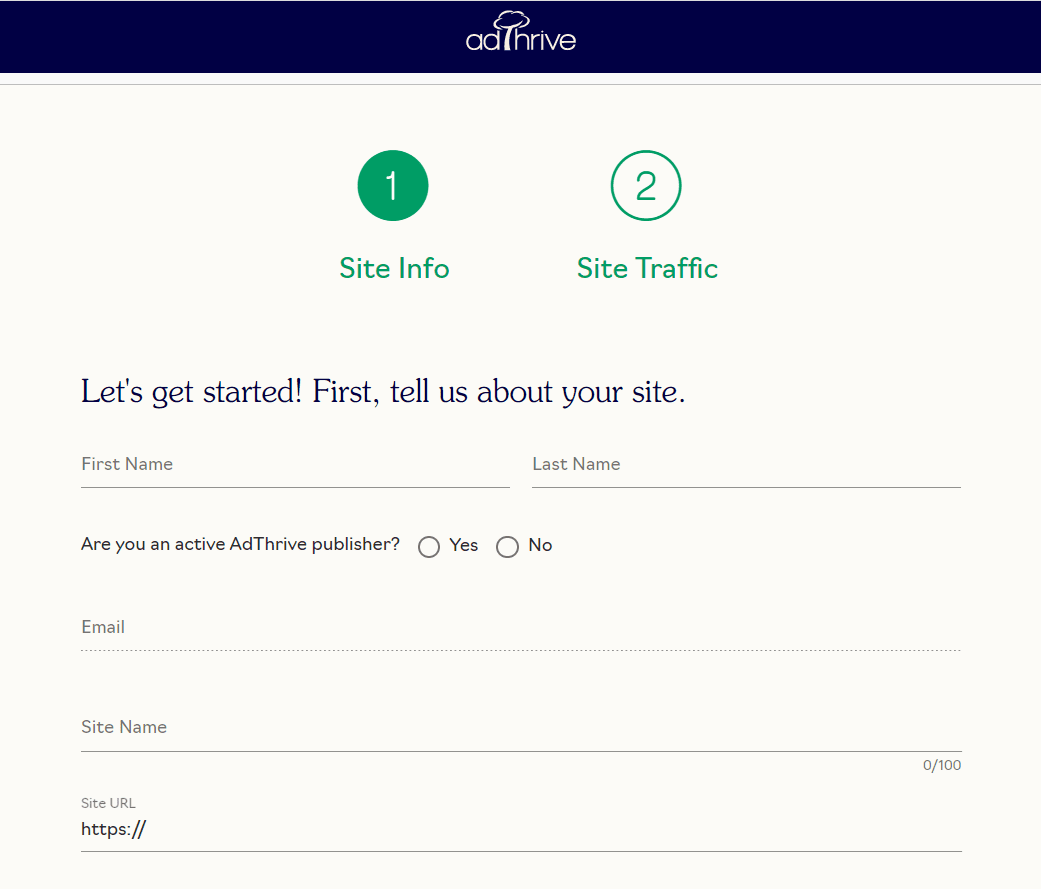 Applying to AdThrive is a straightforward process. Follow these steps to submit your application:
Visit the AdThrive publisher guidelines page and click on Apply Now.
Alternatively, you can apply directly here
Fill out the application form with your personal information, website details, and current ad setup.
Provide any additional information that could support your application, such as your blog's growth or plans for future content.
Submit your application and wait for AdThrive to review it.
The review process typically takes a few weeks.
Remember, a successful application starts with meeting the AdThrive requirements. Make sure to double-check that you meet all criteria before submitting your application.
AdThrive payment methods
AdThrive offers various payment methods to accommodate its users' preferences.
When choosing a payment method for your AdThrive earnings, it's essential to consider options available in your country and their associated fees.
AdThrive sends payments through Tipalti, offering various payment methods to suit your preferences.
Here's a detailed breakdown of your options:
a) Direct Deposit (Domestic ACH) – US
For publishers located within the United States, direct deposit (Domestic ACH) is a reliable and convenient payment option.
This method transfers funds directly to your bank account. Depending on your banking institution, it may take several days for the transaction to clear.
There are no fees for direct deposit payments through Tipalti.
b) PayPal
PayPal is a quick and convenient option for both US and non-US publishers. Funds are transferred to your PayPal account immediately and paid in your chosen currency.
Note that PayPal charges varying fees based on your country and the amount being processed.
c) Paper Check
For publishers who prefer a physical paper check, AdThrive offers this option for both US and non-US publishers.
Keep in mind that it may take up to 15 business days for paper checks to arrive. They are for deposit only and cannot be transferred to other payees.
Tipalti charges a $3.00 fee for paper checks.
d) Wire Transfer
Wire transfers are available for both US and non-US publishers. This payment method is quick and direct, but fees vary depending on the location:
US Wire Transfer: A $15.00 transaction fee applies.
International Wire Transfer (non-US, paid in USD): A $25.00 transaction fee applies.
International Wire Transfer (non-US, paid in non-USD): A $20.00 transaction fee applies.
International wire transfers may also incur currency conversion fees at the bank level.
e) International Direct Deposit
For non-US publishers, eCheck/Local Bank Transfer (also known as International Direct Deposit) is an option.
This method can take a few days to clear, and Tipalti applies a 2.5% currency conversion fee for all non-USD payments.
As of September 20, 2020, this option is not available for Nordic countries, including Denmark, Norway, and Sweden.
f) Using services like Wise or Payoneer
Some publishers may choose to use a service like Wise or Payoneer, which provides a US bank account accessible online.
In this case, you'll need to notify AdThrive, so they can make adjustments in your account that allow you to use the direct deposit option with your US-based bank account while keeping your home country contact details.
Getting paid (AdThrive payment terms)
AdThrive follows a NET-45 payment schedule. This means you will receive your earnings 45 days after the end of the month in which they were generated.
For example, if you earned money in January, you would receive your payment on or around March 15th.
This chart shows you a quick overview of when you may expect to receive your earnings: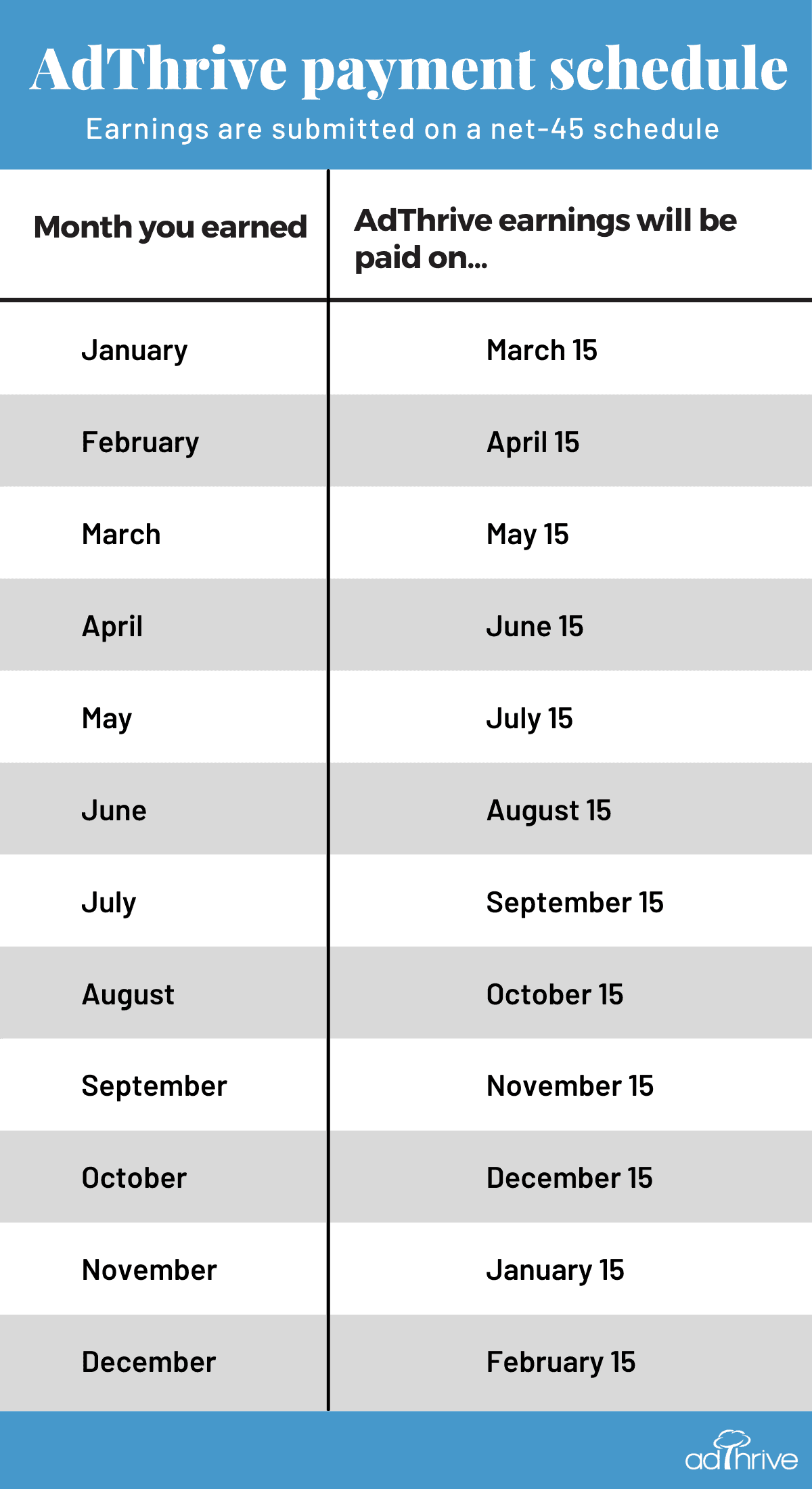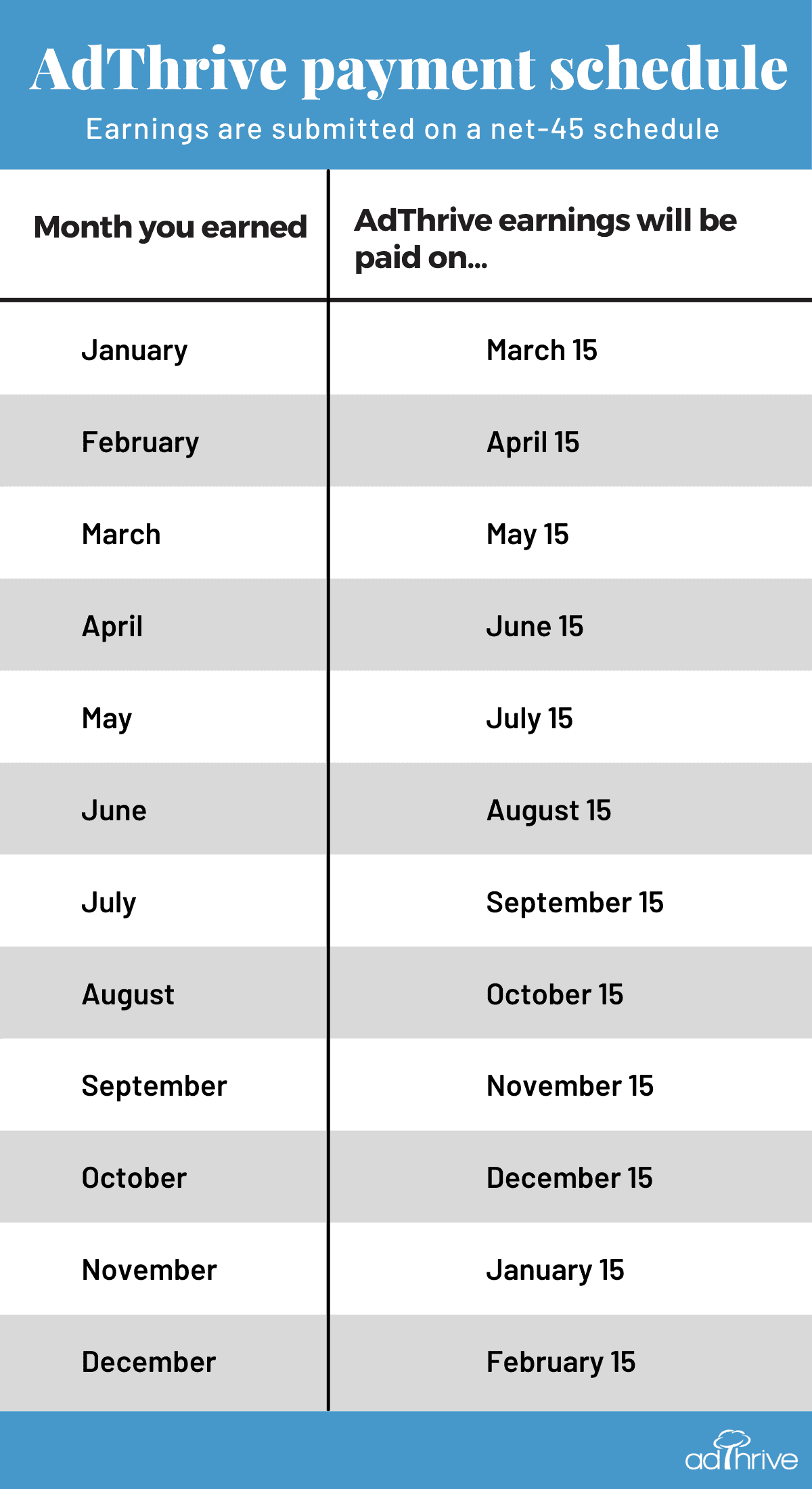 You also need to meet the minimum payment threshold of $25 to receive your earnings. This means that you can expect to receive the payments for your first month even if you are new to AdThrive, as this amount is easy to hit.
This threshold applies to all payment methods above, except for wire transfers, which have a $100 minimum threshold in most countries. Some countries and currencies may have higher thresholds.
Display ads alternatives like Media.net and Google Adsense have a $100 payment threshold.
If your earnings do not meet the minimum amount in a given month, they will roll over to the following month until the threshold is met.
AdThrive alternatives
When considering display ad networks, it's essential to explore alternative options. Here are some popular AdThrive alternatives:
Ezoic: Ezoic is an AI-driven ad platform that offers a personalized approach to ad placement and optimization. They require at least 10,000 monthly pageviews for eligibility.
Media.net: As a contextual ad network, Media.net serves ads relevant to your content, ensuring a seamless user experience. There are no strict traffic requirements to join.
Mediavine: Known for excellent customer support and high-quality ads, Mediavine requires a minimum of 50,000 monthly sessions to join.
Monumetric: With a focus on ad revenue optimization, Monumetric offers several programs with varying minimum traffic requirements, starting from 10,000 monthly pageviews.
She Media: Specifically targeting female-oriented content creators, She Media offers display ads, sponsored content, and influencer marketing opportunities.
Google AdSense: The most popular ad network, Google AdSense offers a user-friendly platform with no minimum traffic requirements, making it accessible to bloggers of all sizes.
Each network has its pros and cons, so carefully consider your blog's specific needs and goals before making a decision.
How much does AdThrive cost?
AdThrive operates on a revenue share model, meaning they take a percentage of your ad revenue as compensation for their services.
This percentage varies depending on your blog's performance and ad revenue. Since there are no upfront fees, you only pay AdThrive when you earn money from your ads.
Compared to alternative networks, AdThrive's pricing structure is competitive, offering value for money and a solid return on investment. The cut is usually 25%, thus you get to take home up to 75% from advertiser revenue.
Conclusion
Meeting the AdThrive requirements is the first step to unlocking the potential of your blog's ad revenue.
By understanding and preparing for these requirements, you increase your chances of joining this display ad network and maximizing your earnings.
Remember, the key to success with AdThrive or any display ad network is creating high-quality, engaging content that resonates with your audience and attracts substantial traffic.