In a way, we've been conditioned to believe that blogging is the only best way to attract organic traffic, build an audience and grow your business.
The truth, however, is that there's a whole world of blogging alternatives and options out there. — some that might be better suited to your skills and interests, or industry than writing a page or two each week. Plus, some of these alternatives to blogging are faster ways to make money than blogging.
Why Alternatives to Blogging?
Blogging for growing a business, however effective as it can be in the long run, takes time and requires a set of discipline to stick with it until you start seeing results… It's really not for everyone.
Not all of us are born creative writers, shrewd researchers, and proficient editors. Some are better behind the lenses than keyboards, so sticking to blogging just because it's a norm is a disservice to your abilities.
There are many reasons why blogging may not be for you or your business, and that's okay because you can opt to outsource content creation if the industry demands it, and use your time to grow other traffic channels, which we will discuss below.
Some of the reasons why you might need alternatives to blogging include:
You aren't a great writer
You aren't knowledgeable in the industry you operate in to offer expert advice
Blogging takes too much time whereas the alternative channels are as effective, but with shorter time-to-publishing periods.
Blogging isn't bringing you the desired results
The competition is leveraging blogging alternatives to reach target customers.
You don't have the capacity to run and maintain a blog (creating content, updating posts, tweaking designs, updating themes and plugins, interlinking posts, doing SEO, etc. )
Whatever the reason is, I suggest you pick an alternative that sits well with you and your business and run with it. 
Let AI Blog for You
Alternatives to Blogging
To help you decide, I have discussed some of the most common alternatives to blogging that many people are leveraging today when it comes to attracting prospects to their websites and product pages:
1) Podcasting
Podcasting is a great way to build a community around your brand. It allows you to connect with your audience on an intimate level, which can be extremely valuable for building trust and rapport. People get to listen to your voice, rather than just read into it.
While most podcasts utilize an interview format, there are several other formats that work great as well:
Co-hosted shows
Solo-host monologues
Story-telling scripted narratives
Documentaries, etc.
This sort of flexibility is something that would be hard to get away with when leveraging a traditional blog channel, where the worry is on the structure and on-page SEO than the actual engagement.
Another aspect that makes podcasting a great alternative to blogging is that you don't have to churn out lots of content to be successful with your show. Most podcasts release one episode a week, something that is quite doable even without a team, or a freelance budget.
And since you have a longer publishing duration, you are able to better plan your content, something that shows in the quality of the episodes you produce. Of course, if you use a solo-host format, you should be able to publish more frequently as the logistics are minimal.
To start a podcast, you will need:
Podcasting equipment: A good podcast microphone, camera, headphones, and a PC.
Recording software: There are some good free and paid recording software including Audacity, Zoom, or even Skype.
Podcast editing software: You might not need a separate editing tool since the recording software you are using might have built-in audio editing tools (Audacity, for instance)
Podcast hosting service: You will need a podcast hosting service to publish your podcasts. Some are free while others do have premium plans. Examples include Anchor FM, Libsyn, Podbean, Buzzsprout, etc.
Is podcasting the right alternative for you?
Podcasting presents its own unique challenges, so before settling on it as your alternative, you need to ensure that it's the right fit for you and your business.
If you love talking and often fantasize about the idea of having your own show, then it's safe to say that podcasting is your cup of tea.
Some other things to check whether podcasting is right for you is to answer the following questions affirmatively:
Do you have the time to commit to podcast productions
Are you tech savvy, or willing to learn vital skills such as audio editing?
Are you excited about your podcast idea?
Do you have experience and expertise in the subject that you would be covering?
Does the idea of collaborating with other experts excite you?
Are you great at storytelling?
Recommended Course: Launch a Podcast on a Budget
This 2.4-hour video course will teach you everything you need to know about podcast ideation, conceptualization, recording, editing and even marketing your episodes to reach a wider audience.
Offered on: Fiverr Learn
Price: $43
Instructor: Sam Laliberte, founder of Freedom Lifestyle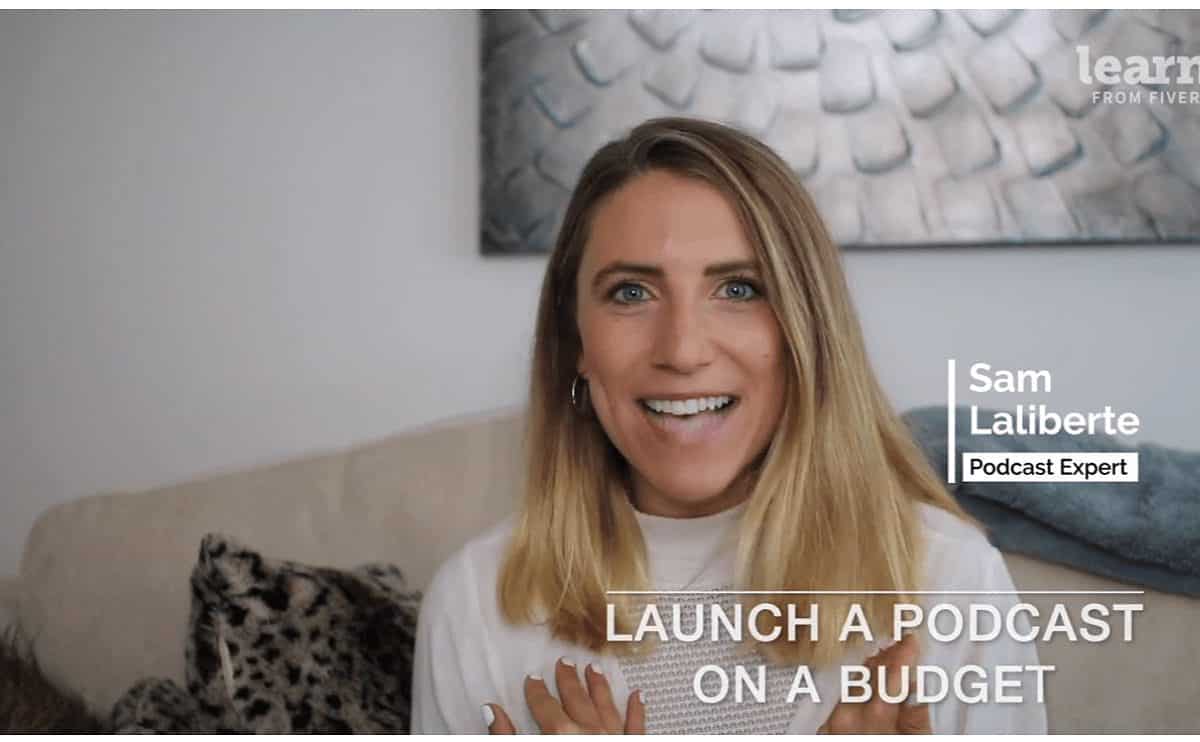 By taking the Podcast on a Budget course, you will be able to get started as a podcaster, even if you are a complete beginner.
Sam takes you through the fundamentals of podcasting, including:
Deciding on the podcast equipment
Formatting your podcast episodes
Full podcast editing for beginners
Podcast distribution to Apple, Spotify, etc.
Understanding RSS feeds
Podcast marketing techniques
Podcast planning and scripting
Attracting authoritative guests to your show
Podcast monetization.

To take advantage of the current pricing, I recommend grabbing this deal right away.
2) Outsourcing
Outsourcing is the act of hiring a freelancer to do work for you. You can hire people to do many different tasks, like writing, design, or coding.
There are several sites that allow you to find freelancers who will work on your project at whatever price point you like: Upwork, Fiverr, and Freelancer are the most popular ones.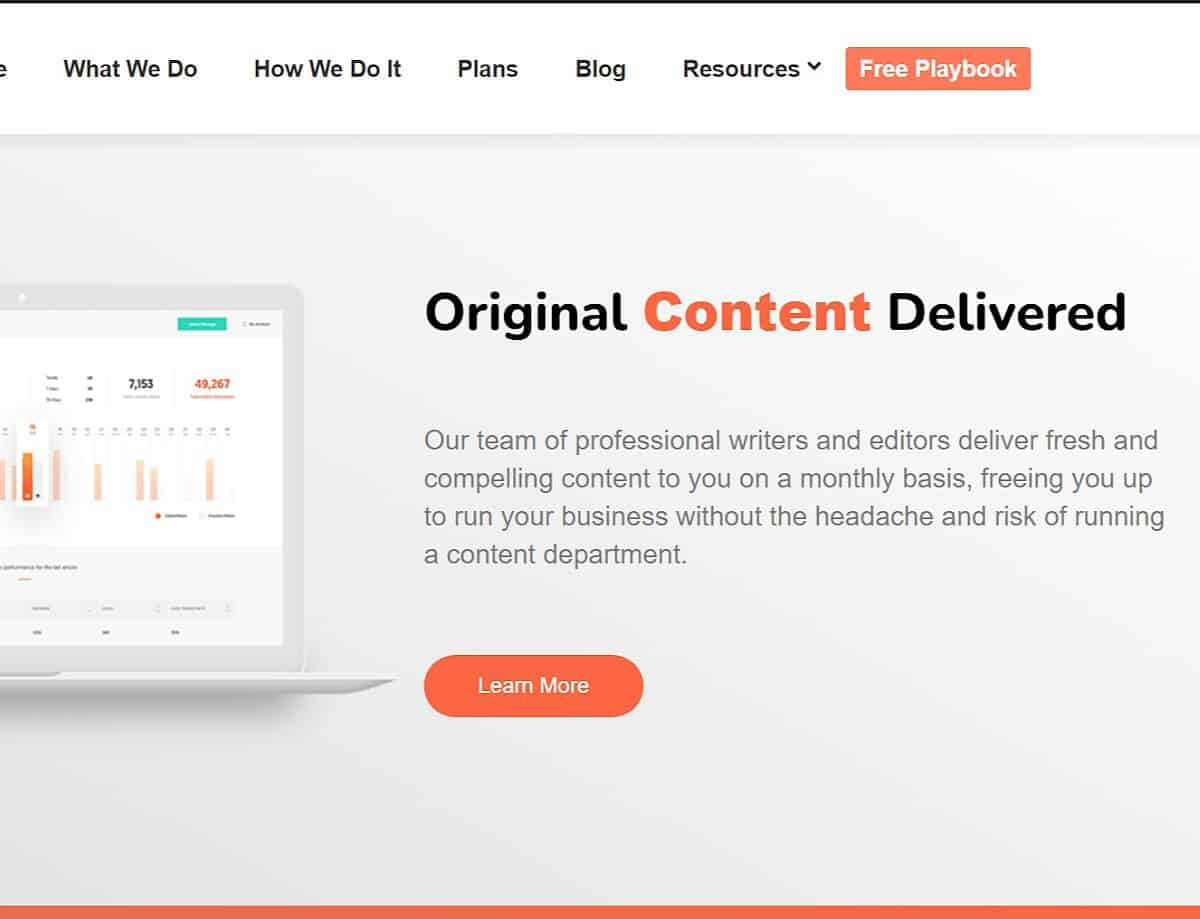 You can also work with dedicated content writing agencies like WriteForMe, as they manage most of the content production processes, including research, writing, editing, and proofreading, and some even include directly publishing blog posts on your CMS.
3) Digital Communities
A digital community is a group of people who share a common interest.
The idea is to find like-minded individuals who are interested in your niche and get together to discuss ideas, share resources, and build relationships.
There are various channels that you can use to build communities:
Facebook groups
LinkedIn groups
Quora Spaces
Twitter Spaces
Reddit
Online forums
That sounds great and all, but how do you actually get started? First, identify which is the best channel to start with… is it a Facebook group or a dedicated website with a forum section?
Once you have settled on a channel, go ahead and create a community. For social media groups, all you have to do is to set it up. For online forums, you might need to purchase a service that allows you to create a forum.
You can use a modern community solution like UUKI to create engaging communities. You can grab 1 year deal for $49 on Appsumo, instead of their regular $180
If you are using WordPress to set up your forum, the following plugins can come in handy:
wpForo
BuddyPress
bbPress
Wp Discussion Board
Forum Engine
There are several benefits of building an online community, including building connections, providing support, demonstrating thought leadership, fostering a sense of belonging, and boosting engagement.
Other key aspects to remember when building a community as an alternative to blogging:
Position your group to attract the right members
Make the objective of your community clear
Look for ways to motivate members to participate in community discussions
Don't let the group divert from the main topics
Always promote your community to continue growing
Find subtle ways to introduce your offers without coming out as too promotional (You could create a free lead magnet that you can share with the group. Upon downloading the freebie, they are then added to a short sales funnel to your main offer)
If these things don't intimidate you, then digital communities are the right channels for you.
Recommended course: Mastering Facebook Groups
Offered on: Fiverr Learn
Price: $43
Instructor: Diego Rios, founder of Markeko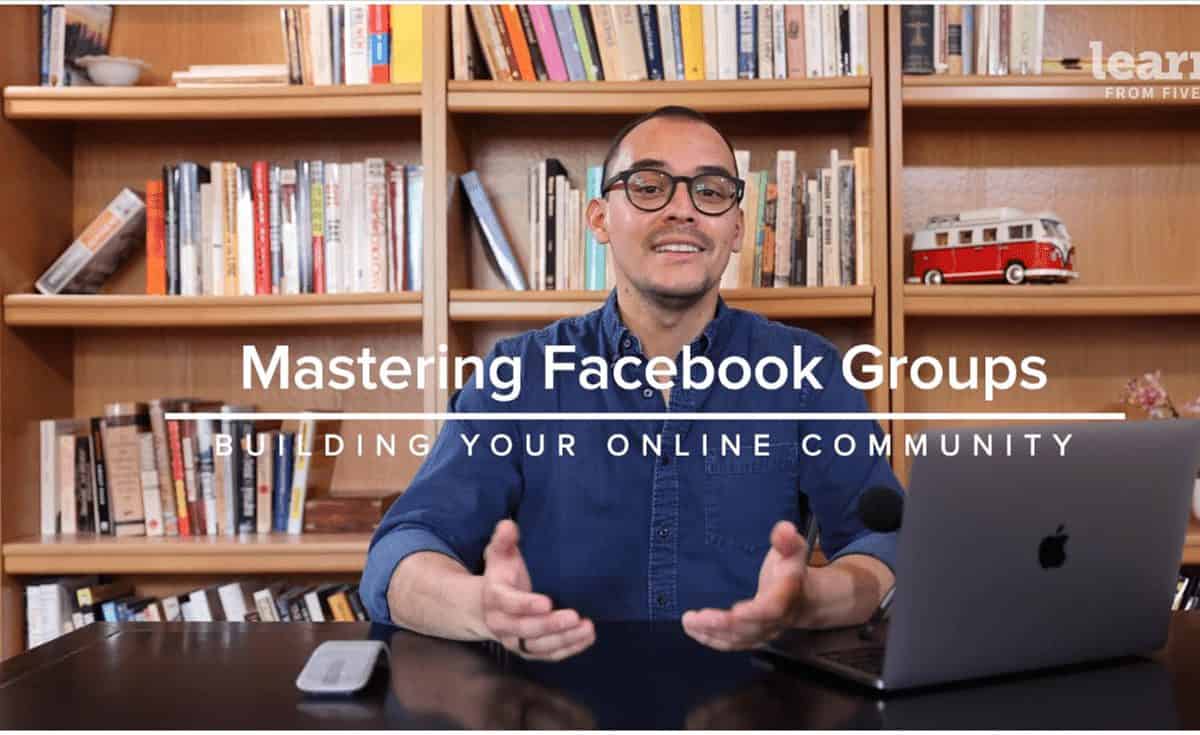 This is the best course on mastering Facebook groups, as Diego takes you through critical steps in planning, launching, and managing a successful group.
You will :
Learn how to define your target audience
Learn w to develop a Facebook group strategy that gets you results
Discover different content types that boost engagement
Learn how to structure and use built-in tools to help the audience find content
Explore different ways to grow your community organically
Understand how the Facebook groups algorithm works
Learn how to the none-niceties of running a group, so as enforcing rules, resolving conflicts, and moderating content.
Ready to explore Facebook groups?
4) Social Media
Social media is a great way to promote your business and get in front of as many people as possible.
You can use social media to share your content, build relationships with others in the industry, and get feedback on your product or service. It's also a great way to build your brand!
What makes social media a great alternative to blogging is that you don't need to write long-form content to be successful. Posts can be as short as 140 characters, and still, attract potential customers. With short posts, you can easily create a month-long of content over a weekend.
Another cool thing about social media is the ability to plan and schedule content to go out at specific times. The only hard part with social media marketing is coming up with creative ideas that will resonate with your audience. Once that is done, the rest becomes easier.
Popular channels include Twitter, Instagram, Facebook, Quora, LinkedIn, TikTok, and Pinterest.
If you manage to go viral, then your business can change forever. Social media channels present the best chances for going viral than blogging would.
Recommended course: Viral Marketing — 7 Secrets To Promote Any Product
In this top-rated course, you will discover the 7 secrets of selling any product or service.
Offered on: Fiverr Learn
Price: $69
Instructor: Jon Youshaei, Marketing Manager at YouTube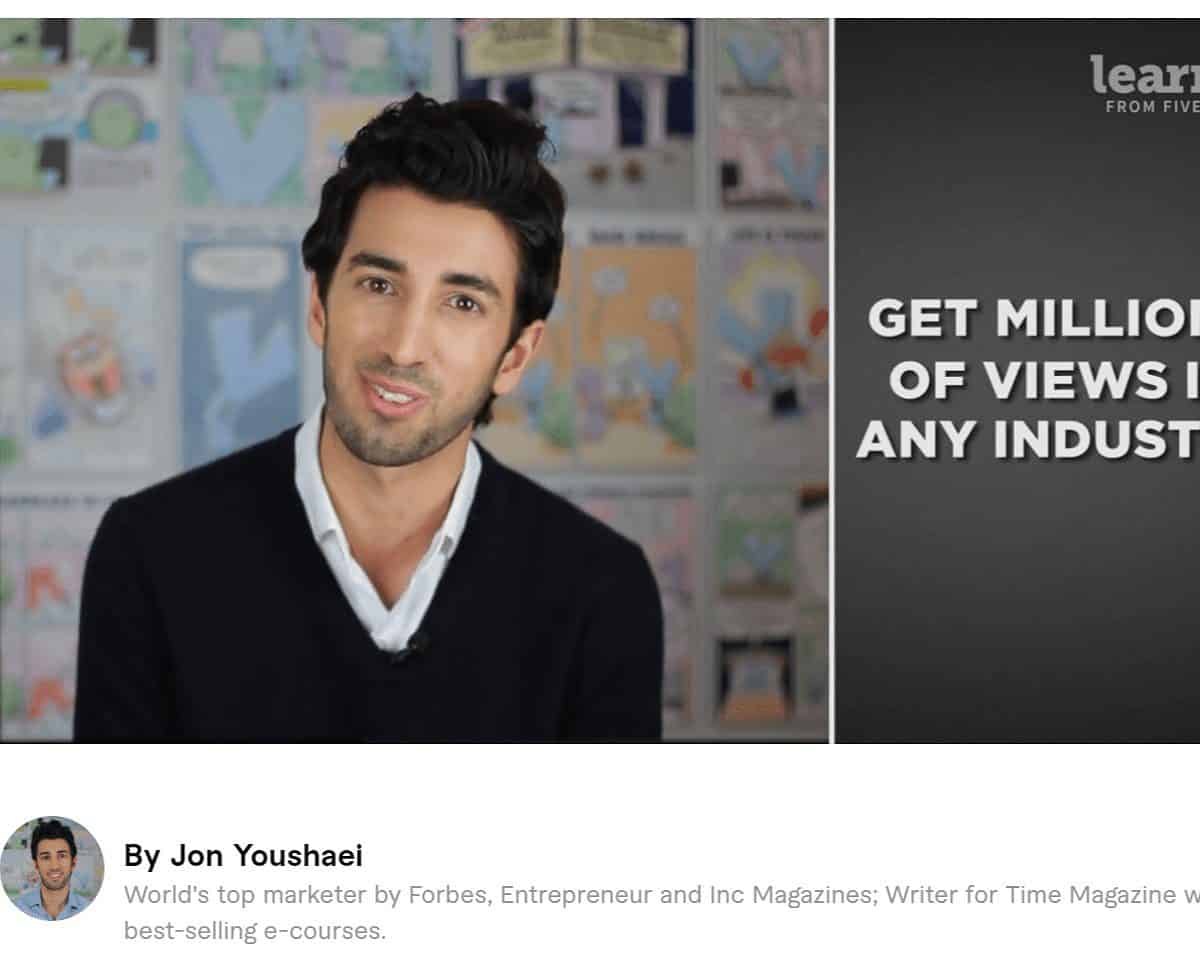 You will learn:
How to post consistently on social media without compromising on quality
Creating demand with tactful content
Referencing market leaders
Analyzing and improving on the competitors' traffic
Re-engaging your leads
Powerful strategies for selling stuff online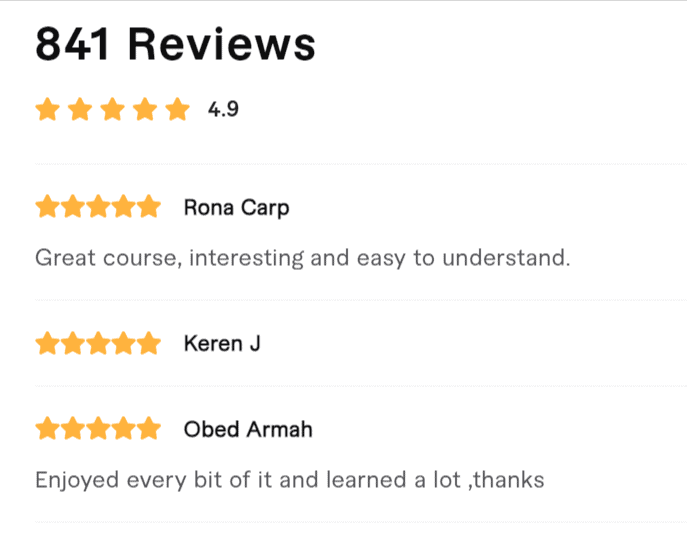 5) Web Applications
If you are looking for an alternative for bringing traffic to your website, then building a useful niche tool is a great option for you.
There are many options to choose from:
Digital calculators
Digital format converters
Ideation tools
Research tools
Visualization tools
Budget planners
Generators, amongst others
If you aren't a developer, you can hire someone from Fiverr or Upwork to create these tools for you for cheap.
Another alternative is scouring marketplaces such as Codester and Codecanyon for scripts that you can tweak and install on your servers.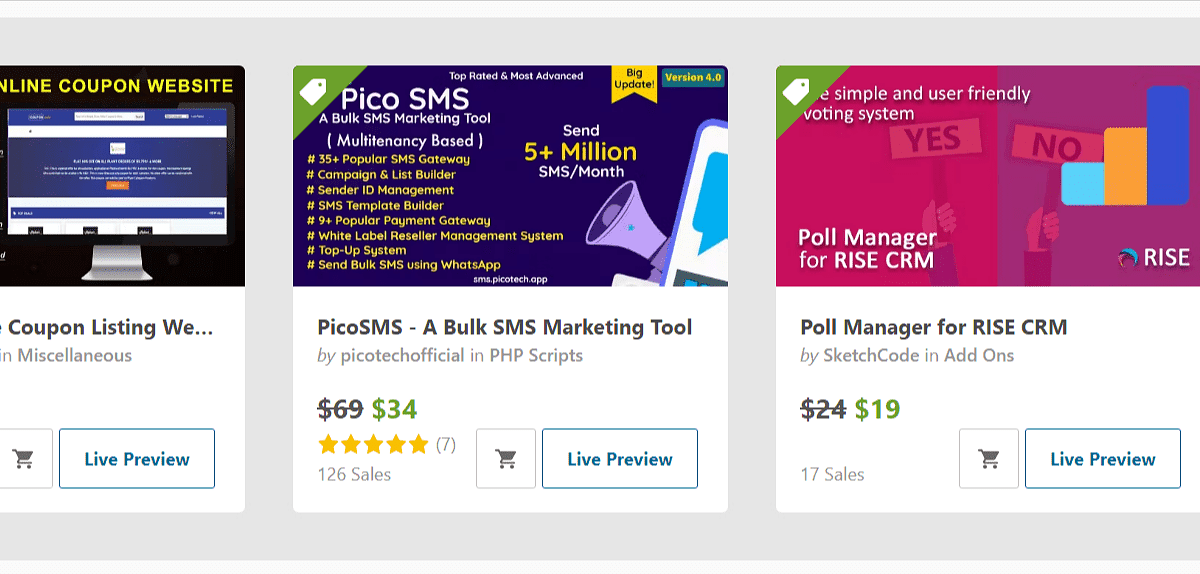 Some great scripts I found on Codecanyon that you can use on your website for different goals, include:
Perfex CRM: An extensive CRM tool for managing customer data, and sales processes
Premium URL Shorter: A great URL shortening tool that also includes custom bio profiles
GeniusTube: Powerful video platform
6) Leverage Offline Channels
Some businesses do well with offline channels, from attending local events to handing out flyers at subways.
Another great marketing channel that works well is holding free training sessions. Hold a session every month, for a year, and soon your brand will be well known in a region. Putting together an event in 30 days isn't hard as you might think, especially if you aren't charging the attendees.
The trick is to pull up the first event, make it impactful, and the rest will be a breeze.
Recommended Course: Activity Training
To run a successful event, you need to be a great trainer. Train the Trainer is the best course I have found on Skillshare that offers practical tips for trainers.
In the Activity training program, which spans over 4 hours long, you master critical topics such as:
Activity buy-in
Identifying various types of trainees
How to train effectively during activities
Encouraging activity participation
Prepping for training
If these topics excite you, then I recommend taking this class for FREE on Skillshare, with our 30 days free trial deal below:
7) Infographics
Infographics are a great way to share information visually. They're easy to read and remember, so when you're done with an infographic, you can feel confident that your audience is absorbing the material more efficiently.
Infographics can be shared on social media or embedded on your website.
You can create infographics with free tools like Canva or Piktochart (which have templates for free).
What makes infographics the best alternatives to blogging is their visual appeal, and hence ability to attract links naturally.
Are Infographics easy to create?
Hardly!
There is just a lot that goes into creating effective infographics. First, you need authoritative data. This means the majority of your time will be spent on research and curation.
Next, you will need to delve into the design mode. Here, you will brainstorm various ways to best present the data you've collected. This process involves lots of iterations till you come up with the right design.
Once complete, you will need to have your infographic published. While you can publish it on your design platform such as Canva, I recommend you do it instead on your website. This way, you have better leverage on what happens next.
The last step in infographic marketing is promotion. Create versions suitable for various social media platforms, and share them. You can also do outreach to get your infographic more eyeballs.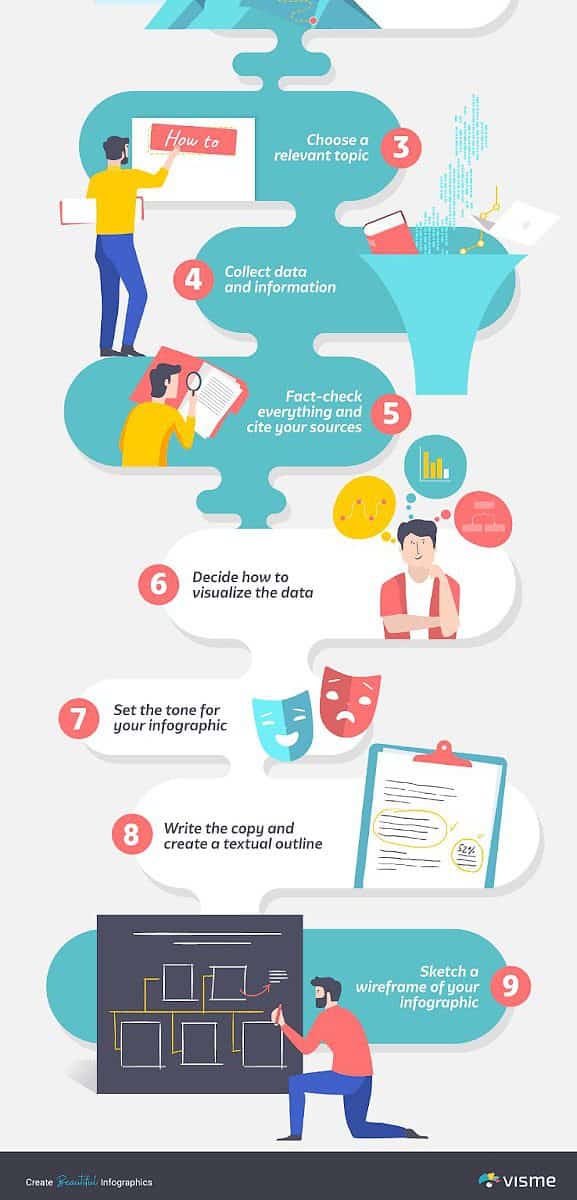 Why Infographics?
There are various reasons why you would opt for infographics as alternatives to blogging:
They are easier to make if you are a professional graphic designer
They present a new way to relay old content
They help you tap a new audience, e.g. Pinterest
Infographics are known to attract high-quality backlinks
Uniquely designed infographics with great insights make you an authority in your field.
Recommended Course: Adobe Illustrator Mastery
Adobe Illustrator remains a great design tool to have under your wings, and in this mastery course, you will learn how to use the tool to create stunning creations.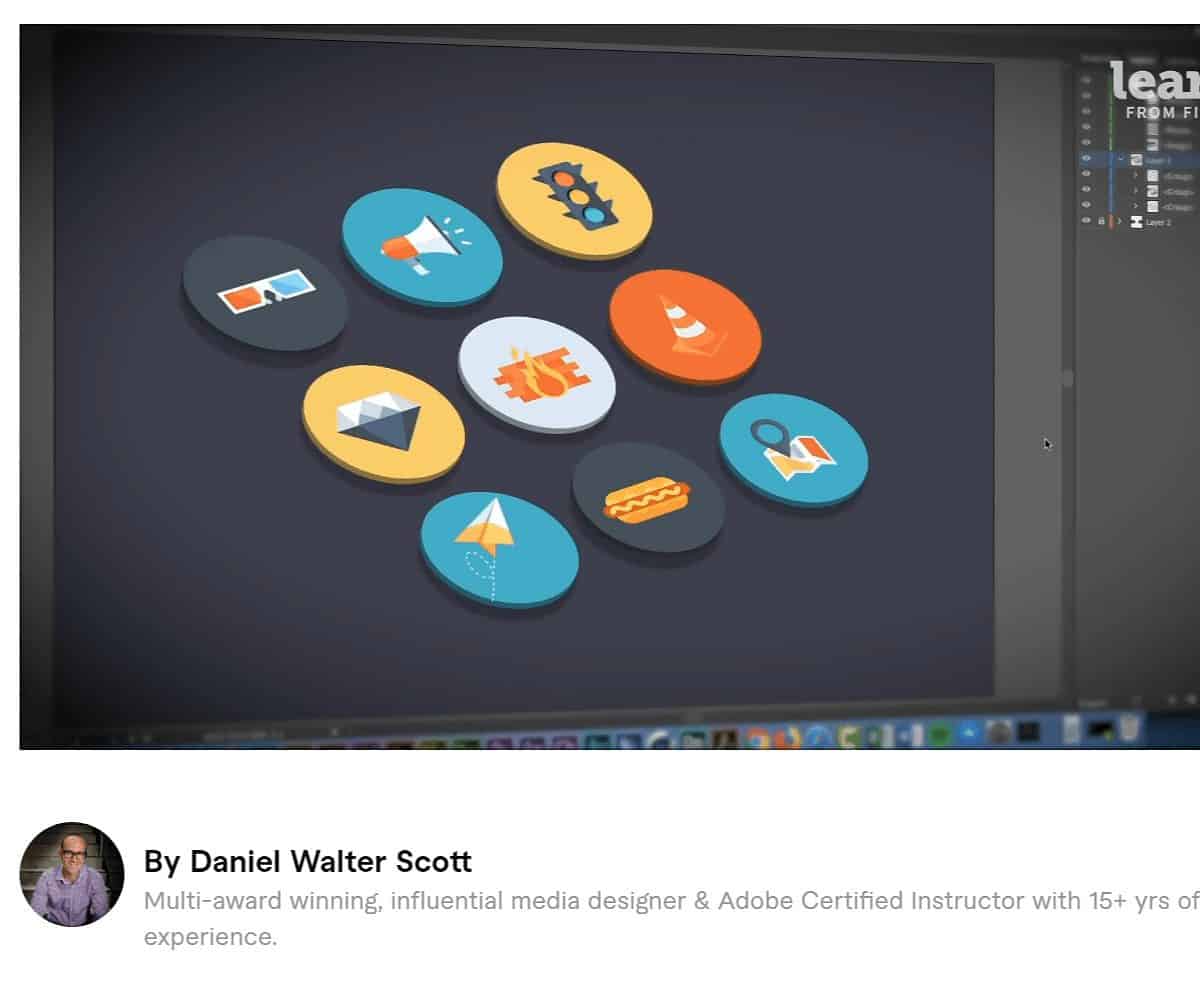 Topics covered:
Depth and Perspective Mastery
Mastering colors and gradients
Vectorizing of hand-drawn sketches
Working with spreadsheets
UI Design
Pattern swatches, etc.
8) Guest Posting
Maintaining your blog is a lot of work, not to mention the time it takes to build an audience. Guest posting can be a great alternative if you just want to build a quality audience.
You get to leverage other people's audiences. To achieve this, you do need a great guest posting strategy. This often means being intentional about what content you submit, and where you submit to.
You also need to include an effective call to action that will get people clicking from your guest posts to your landing pages. To achieve this, you need to create specific lead magnets that align with your guest blogging content.
For example, if you run a content writing agency, you could:
Identify great websites for guest blogging
Create a lead magnet such as a checklist, a guide, or a short content writing course
Create a squeeze page on your website where readers can subscribe to access the resource
Include a link to this resource in all the relevant guest post content you submit to various publications.
Guest blogging presents a great way to reach new readers while still having complete control over what you write.
9) YouTube Vlogging
Vlogging involves creating videos about things you're interested in, sharing them on YouTube, and earning money from ad revenue, product sales, and affiliate commissions.
Here's what you should know before diving into the world of vlogging:
Being a great YouTube vlogger is being a great storyteller. Find ways to distill chunks of information into digestible pieces
YouTube is a lot of work, just like any other channel. You need to take time to do keyword research, topical research, and competitive analysis in order to grow your channel faster.
You need badass content. There are millions of content creators on YouTube, hundreds of which are your direct competitors. To level up, you need leverage. When it comes to YouTube, highly informative content delivered in a distinguished manner is your leverage. Haphazard, slapdash effort won't earn you success with YouTube.
You also need to be consistent on the platform. At the beginning of your vlogging journey, focus on doing 2-3 videos a week, on less competitive topics under a given niche.
Recommended course: YouTube University
If you want to make money with YouTube, I recommend taking this Udemy course, spanning a total of 11 hours of highly actionable content.
Offered on: Udemy
Price: $14
Instructor: Breanna Rutter, a successful YouTuber with over 900,000 subscribers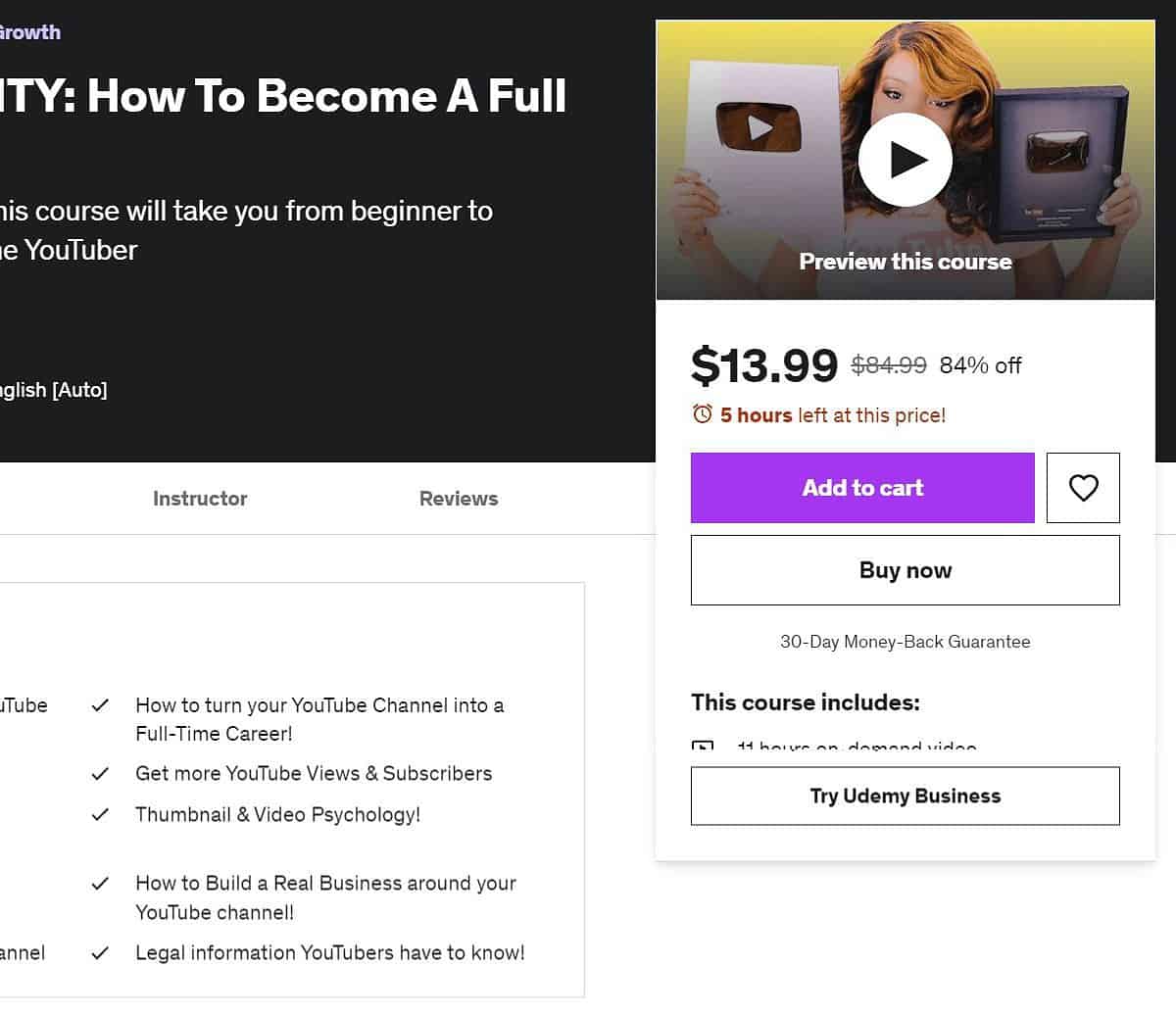 Explore the inner workings of being a successful YouTube entrepreneur. You will learn:
How to set up your channel for success
How the YouTube algorithm works
How to do YouTube SEO to ensure that your content shows up for relevant search queries
Different monetization hacks
Various YouTube Traffic secrets, tips, and tricks
YouTube Analytics, etc.
Recommended course: Video Production
Producing high-quality videos is an essential skill to have to be successful on YouTube. This 4-hour course will take you through everything you need to get started.
Offered on: Fiverr Learn
Price: $24
Instructor: Breanna Rutter, a successful YouTuber with over 900,000 subscribers
10) Live Videos
If YouTube is too big an investment, you can still leverage the power of videos to grow your business, using the live video features on the social media platforms that you already own
Think
Facebook Live
Instagram Live
TikTok Live
Live videos are a great way to connect with your audience and build trust.
You can use live videos to promote products and services, answer questions from viewers, or do Q&A sessions.
I must admit, live streaming can be quite intimidating, especially if you are camera shy, yet so rewarding since many people aren't leveraging this channel, as effectively.
11) Content Repurposing
Content repurposing is when you use existing content to create new content. The benefit of this is that it reduces the amount of time it takes to create your blog posts and saves you the trouble of coming up with new topics.
An example of content repurposing would be using an infographic you've already created, turning it into a blog post, or adding more information to it so that people can download it in PDF form.
This works well because infographics are very attractive and easy for readers to understand.
Content repurposing also makes sense when you're trying to reach different audiences with different needs by offering them something similar but with slight differences depending on their situation or preferences.
12) Email Newsletters
Starting an email newsletter is the best alternative to blogging since it's an owned channel.
This means that once you have a sizeable list of subscribers, you don't have to worry about external factors such as social media algorithm changes affecting your reach, or even Google deranking your money pages.
13) Paid Channels
Besides the free alternatives to blogging, you can also utilize paid channels below to grow your brand, and make sales:
Facebook Ads
Google Ads
Media buys
Instagram Ads
Quuu Promote
Recommended program: Master Facebook Ads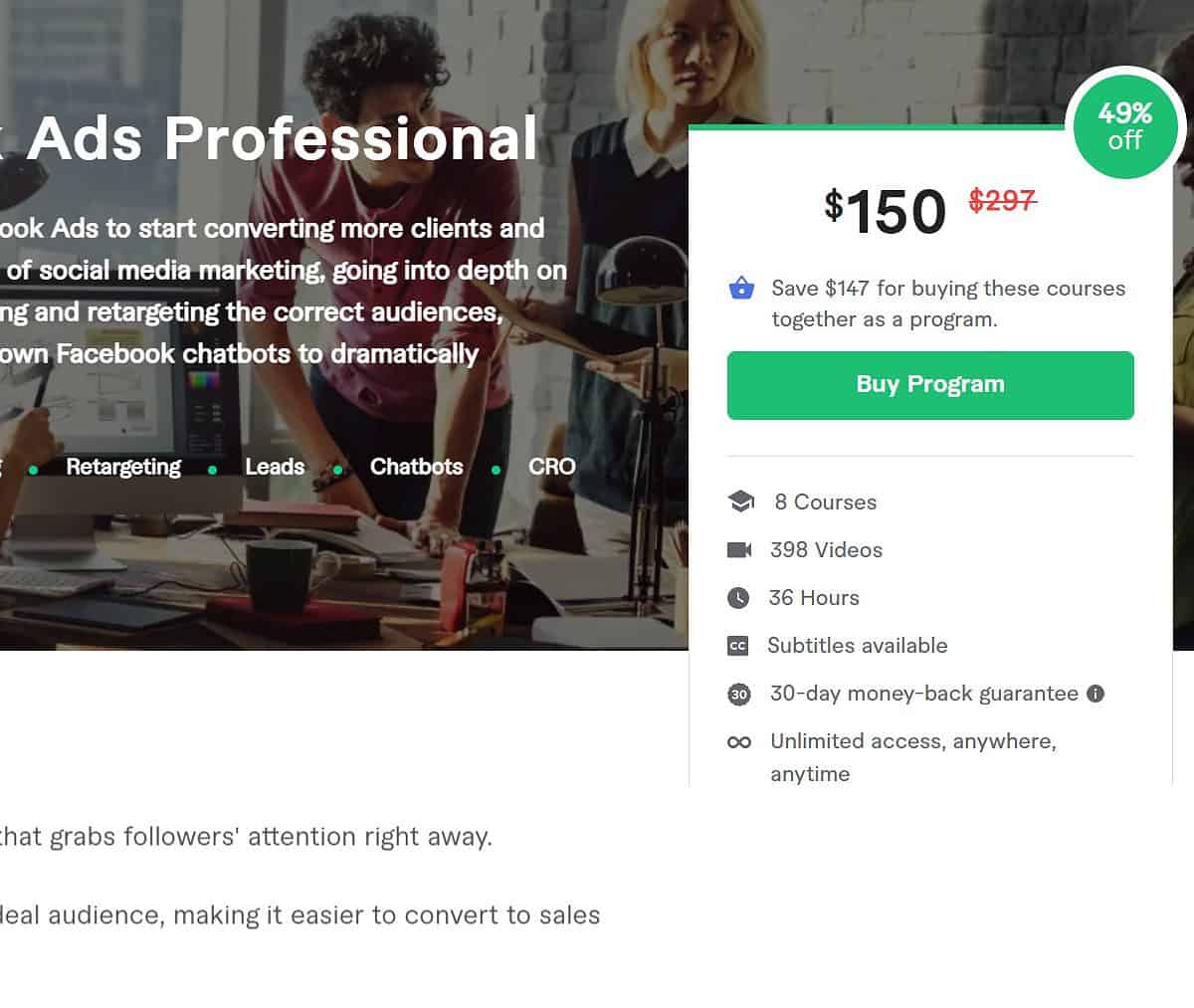 This program on Fiverr Learn entails everything you need to become a Facebook Ads professional.
Courses in the program are:
Facebook Ads targetting
Facebook Ads techniques
Lead Generation with Facebook Ads
Ads Retargetting
Facebook chatbots mastery
Conversion Rate Optimization
Basics of Social media marketing.
Final Thoughts On Blogging Alternatives
In this article, we've covered a lot of ground. We explored 13 different alternatives to blogging that you may want to consider if you're not ready for the commitment or time commitment that comes with starting up a blog.
There are many ways you can attract quality visitors to your website, and diversifying traffic streams is a crucial step in building a sustainable online business.
I hope that this post has helped you to see the potential of blogging alternatives and that it inspires you to try something new. There are a lot of options out there!