Do you want to start a blog in the weight loss niche? If the answer is yes, then you've come to the right place.
Starting a blog in the weight loss niche is a great way to make money, as it is an on-demand profitable space.
In this blog post, we'll discuss some of the best weight loss niche ideas that you can leverage today.
Why start a weight loss blog?
Losing weight can be a difficult journey, and many people struggle to find the motivation and resources to make it happen.
Thus, if weight loss is a topic that interests you, it makes sense to start a blog on the subject. But with so many weight loss blogs out there, it can be difficult to stand out.
The key is to choose the sub-niche that you're an expert on.
By building a reputable resource, focusing on providing proven snackable strategies on a given technique, you can quickly build a loyal following that can then help you launch a successful blogging business.
Best weight loss niches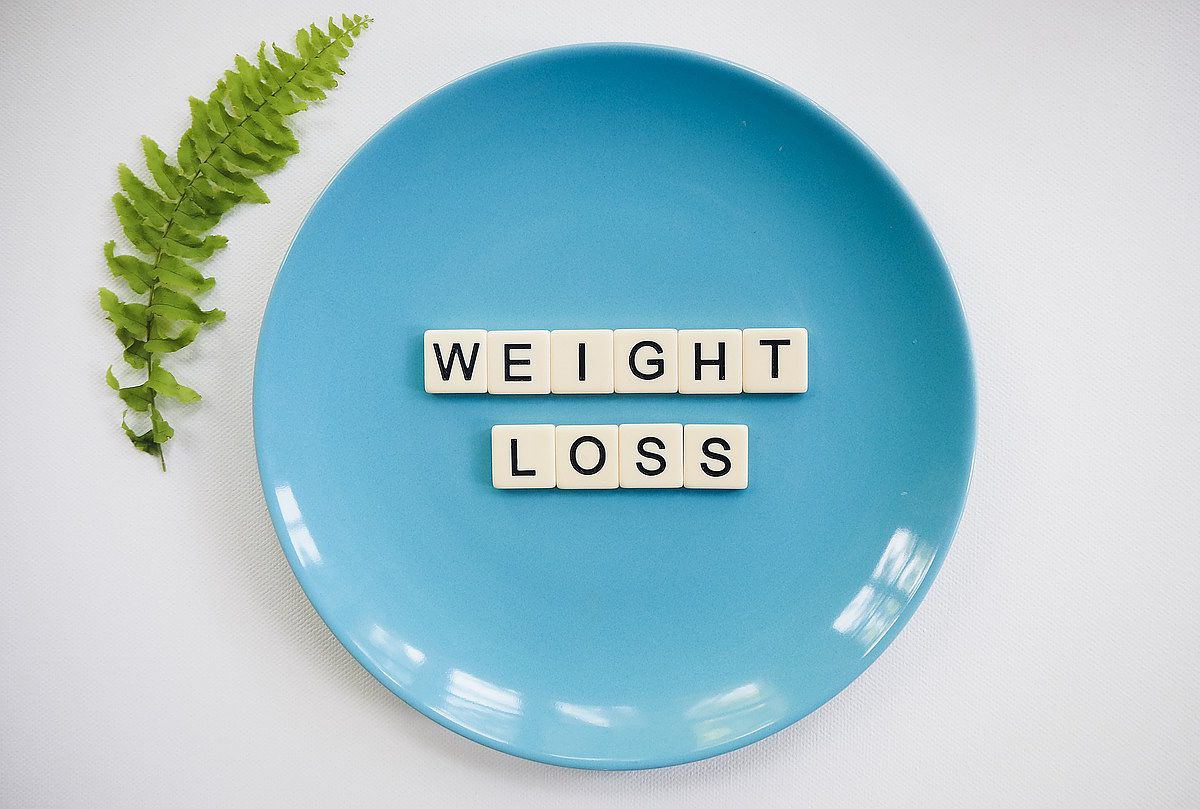 1) Calorie-specific diets
Calorie-specific diets are an effective way to lose or manage weight and are becoming increasingly popular. They involve counting calories to determine how much food one can consume on a particular day.
This type of diet usually involves a calorie deficit, meaning that the amount of calories consumed must be lower than the amount of calories burned.
If you are knowledgeable about calorie-specific diets, you could create a blog that focuses on:
Various types of diets, such as low-carb, vegetarian, and vegan diets
Recipes and meal plans
Tips for people who are following a calorie-specific diet
A series on staying within calorie limits
Calorie-intake calculations.
This type of blog would be especially appealing to those who are looking for specific diet plans that fit their lifestyle.
2) Weight loss blogging
This type of blog would focus on helping people who are looking to start a blog in the weight loss niche.
You could write blog posts about
How to get started as a weight loss blogger
Weight loss affiliate programs
Reviewing the best WordPress themes and plugins in the fitness space
Ways to make money
Digital product ideas, etc.
You could also offer tips for building a successful blog in the weight loss niche.
3) Weight loss meal planning
Meal planning is one of the most important steps in any weight loss journey. That's why a blog focused on weight loss meal planning is a great idea.
You could write blog posts about how to create a meal plan, as well as tips for sticking to it.
How you approach this sub-niche depends on your knowledge scope and your interests. There are several angles to take, for instance:
General weight loss meal plans
Meal plans targetting specific personas (vegans, people with food allergies, etc)
You could also write about meal planning for different lifestyles, such as busy moms or athletes.
4) Weight loss supplements and pills
Weight loss supplements and pills can be a great niche for blogging. With so many products available, there is plenty of content to write about and lots of potential for readers to engage with.
You can discuss the different types of weight loss pills and supplements available, the ingredients they contain, and the potential benefits and risks associated with each.
You can also provide advice and tips on how to choose the right product for each individual, as well as tips on how to use them effectively. You may also want to provide tips on combining supplements with diet and workout plans.
5) Weight loss Psychology
Weight loss is not just about physical health; it is also about how we think and how our beliefs affect our weight loss journey.
Weight loss psychology is one of the most overlooked weight loss niches that you can easily dominate as long as you push out expert content regularly. 
As a weight loss psychology blogger, you help your readers battle challenges along their weight loss journey.
You can create content about:
Overcoming mental blocks
Staying motivated when on track to losing weight
Staying on track with your weight loss goals
Another approach you can take is the academic one. This works if you have a related degree. Here, you get to discuss the facts around weight loss and mindset, backed by studies.
6) Weight loss exercise programs (Workout plans)
Exercise is an important part of any weight loss plan, and many people are looking for advice on which exercises to incorporate into their workout plans.
Some of the topics you can discuss within this sub-niche include:
Listicles on best weight loss workouts
Advice on creating effective workouts
How to get the most out of your exercises
7) Meal replacements for weight loss
Meal replacements are a convenient way to get the nutrients you need without having to take full meals. These replacements have the right protein and glycemic index, which help control hunger for a longer time.
You can start a blog dedicated to meal replacements, where you discuss different types of meal replacement shakes, how to choose the right one for you, and how to incorporate them into your weight loss plan.
Other ideas:
Meal replacement shakes
Meal replacement smoothies
Meal replacement drinks
Meal replacement bars
Meal replacement protein powders
You can also teach people how to prepare some of these shakes themselves.
8) Weight loss products reviews
Weight loss products can be difficult to choose from, as there are so many on the market. If you regularly use such products, then you can start a blog where you publish extensive and honest reviews.
You could write blog posts about different types of weight loss products, such as diet pills, shakes, and supplements.
9) Smart inventions for weight loss
There are many smart inventions on the market that can help people lose weight. These gadgets can help people track their progress and motivate them to stay on track with their weight loss goals.
You could review different types of weight loss gadgets, such as activity trackers, smart scales, and calorie counters.
Other types of weight loss gadgets you can write about include:
Smart scales that measure body fat percentage and other body metrics.
Smart fitness trackers that count steps, calories, and other activity metrics.
Smartwatches that track your heart rate and suggest exercise plans.
Smartphone apps that remind you to be active and track your progress.
Smart home appliances that monitor your diet and suggest healthier alternatives.
Smart kitchen scales that weigh food and provide nutritional information.
Smart meal planners that create healthy meal plans and grocery lists.
Smart portion control containers that help you consume the right amount of food.
10) Intermittent fasting
Intermittent fasting is becoming increasingly popular as a way to lose weight.
It involves limiting food intake to a certain window of time each day, usually 8 to 10 hours. This type of dieting can help you to lose weight, reduce overall fat intake, and improve overall health.
As a weight loss blogger in this sub-niche, you could write about:
Different types of intermittent fasting
How to stick to a fasting schedule
Tips on increasing the effectiveness of this technique
Tips on how to adjust diet plans
What to do after a fasting window
Replenishing energy levels after a fasting window
Meal planning for intermittent fasting
16/8 method
5:2 diet
If you have been practicing this technique and have seen great results, you can do more research on the topic, and blog about it while you're at it.
11) Portion control and mindful eating
Portion control and mindful eating are important parts of any successful weight loss plan.
People often overeat without realizing it, and mindful eating can help them become more aware of how much they are eating.
You can create content about the importance of portion control and mindful eating, how to practice it, and how to make it work for you. You can also provide meal plans and recipes that help people practice portion control and mindful eating.
12) Weight loss for women
Women often have different needs and goals when it comes to weight loss, and there are many different products and programs designed specifically for women.
You can create content about the different programs and products, meal plans and recipes designed for women.
Also, when it comes to workouts, you need to align the exercises accordingly.
You could also write about how to manage hormones and other factors that can affect women's weight loss, as well as tips for staying motivated and avoiding burnout.
13) Weight loss for men
Instead of focusing on women, you could also choose to create content tailored to men. While the topics will be the same, advice, exercises, and even dieting plans will differ.
14) Weight loss for kids
Weight loss can be especially difficult for kids, and given that this is often an overlooked sub-niche in this space, it makes a great topic for blogging.
It is important for children to maintain a healthy weight, and there are many different products and programs designed specifically for kids.
Like everything weightloss, topics could include:
How to help children lose weight safely and effectively,
Workout plans for kids
Tips for encouraging healthy eating habits, and
Recipes for healthy meals.
You could also discuss the importance of involving the whole family in healthy lifestyle changes, how to create a supportive environment for children to make healthy choices, and how to help children develop sustainable eating habits.
15) Weight loss for diabetics
Another group of people you may want to target is people living with Diabetes. People with diabetes find keeping a healthy weight quite a struggle.
If this is an area where you have experience with, you could build a successful blog around it.
16) Weight loss for seniors
Weight loss can be especially difficult for seniors. There are also not enough content that is tailored to this particular group, so if you could start a dedicated blog on the topic, you could easily build a base of loyal readers and subscribers.
You could write blog posts about different types of diets and exercise programs that are specifically tailored to seniors' needs.
Topics could include:
What is the best way to lose weight as a senior?
Dieting after 60s
Best weight loss products for seniors
Best weight loss workouts for seniors, etc.
17) Postpartum weight loss
Post-pregnancy weight loss can be especially difficult for new moms. That's why, when you query Google, you will see some of the FAQs like:
Can post-pregnancy weight be lost?
How much weight should I lose 3 months postpartum?
How much weight do you usually lose after having a baby?
Why is postpartum weight loss so hard?
Is weight gain permanent after pregnancy?
Why can't I lose weight while breastfeeding?
How can I speed up my post-pregnancy weight loss?
These are some but a few questions you can answer on your blog about postpartum weight loss.
How to monetize a weight loss blog
There are several ways to monetize your blog, including:
a) Affiliate marketing
There are lots of programs and products that you can review and earn a commission each time your referrals make a purchase. You can find such programs on affiliate marketplaces like Commission Junction, Flex Offers, and ShareASale.
Some of the products you can promote include weight loss courses, books, supplements, gadgets, etc.
b) Display advertising
Display advertising is another way to monetize a weight loss blog. Popular advertising networks that do not require much traffic to join include Google AdSense, Ezoic, and Media.net.
This is a great way to make money from your blog as you don't need to actively promote any products. Once you have enough traffic, you can apply for premium ad networks like Mediavine and Adthrive as you tend to make more money.
c) Selling products
Popular products that you can create and sell in this space through a platform like Sellfy include meal plans, e-books, workout plans, and other related products.
d) Coaching services
Offering coaching services is a great way to monetize a weight loss blog. Popular services include:
You can also offer consulting services to help others reach their health and fitness goals.
Other strategies to monetize a weight loss blog include sponsorship opportunities and subscription-based services.
You can experiment with different strategies to see what works best for you and your blog.
Should you start a weight loss blog?
Yes, if you have the required expertise and experience, starting a weight loss blog is a great idea. You get to build a loyal following and make money all while being helpful.
That said, regardless of the sub-niche you choose within the weight loss space, you need to take time to do keyword and competitor research since this space in general is quite competitive.
Use a tool like SEranking to find topical ideas that you can easily rank for.
You can use our link to try this Semrush alternative for free for 14 days (no credit card required)
I hope you find these weight loss niches quite helpful. I have covered lots of other blogging niches before. You may want to explore them as well.