In today's digital era, self-publishing has become more accessible than ever before. Authors, entrepreneurs, and content creators are embracing the opportunity to share their ideas and stories with the world.
With the rise in self-publishing, various tools have emerged to assist in the creation and design of book covers, promotional materials, and other visual assets. Two popular tools in this space are Book Bolt and Canva.
In this blog post, we will explore the features, benefits, and limitations of both Book Bolt and Canva to help you decide which tool best suits your publishing needs.
Book Bolt vs Canva (Quick overview)
To understand the different capabilities of these two design tools, let's discuss each of them below:
What is Book Bolt?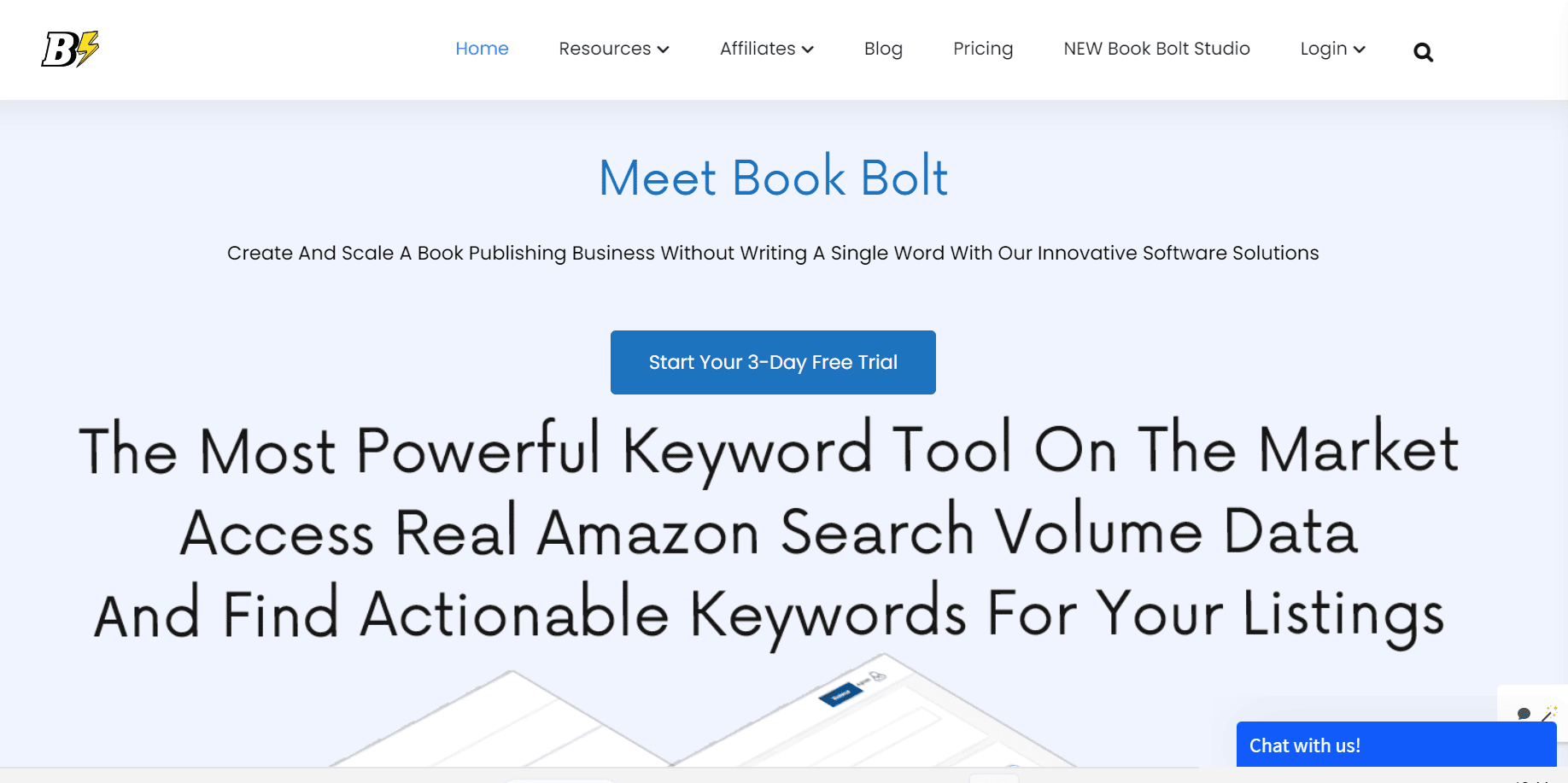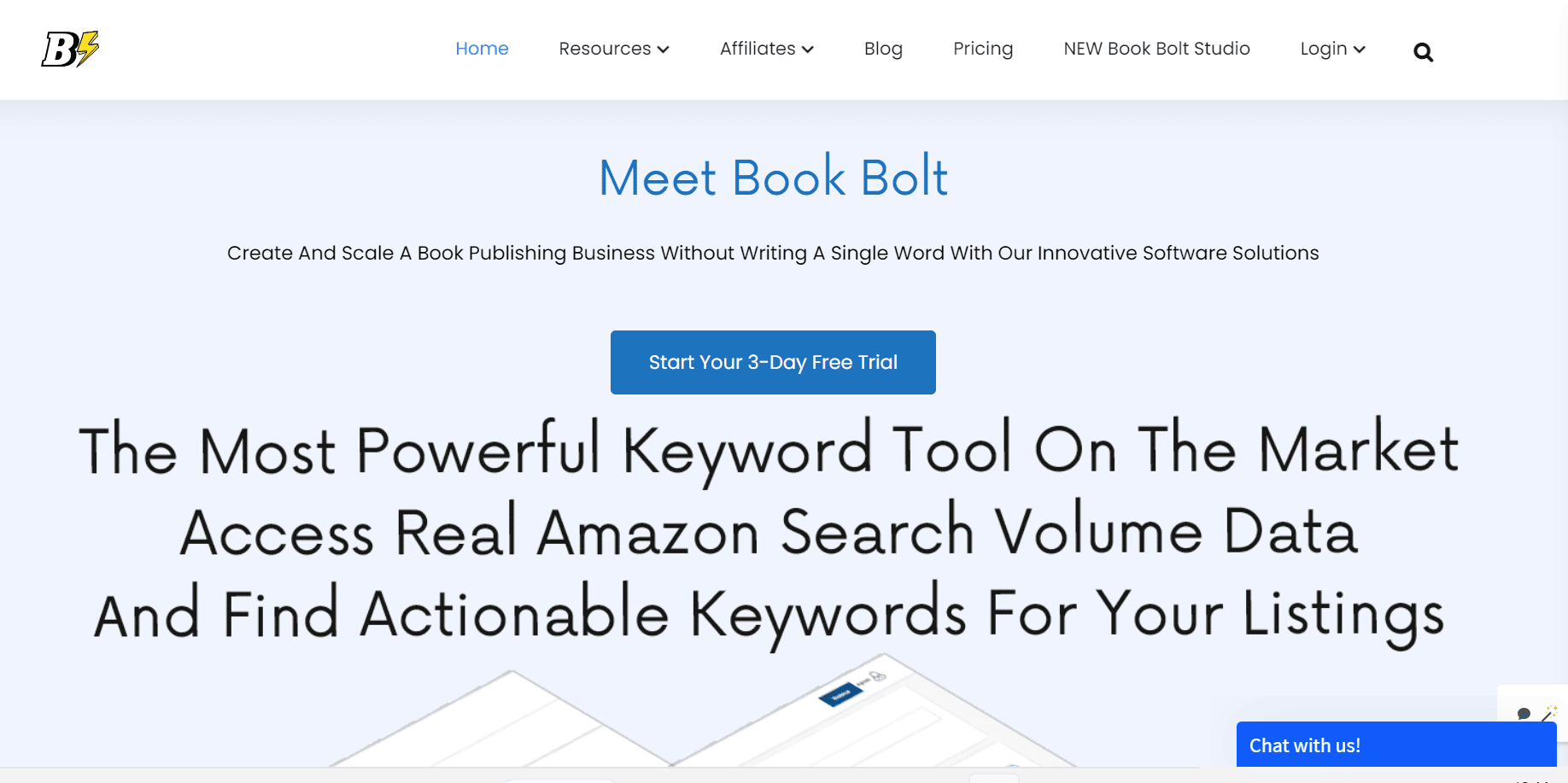 Book Bolt is a software designed specifically for creating low-content books for the Amazon Kindle Direct Publishing (KDP) platform.
It provides a suite of tools to design, research, and publish notebooks, journals, and other types of low-content books.
The focus here is to make the process seamless and efficient, even for beginners.
What is Canva?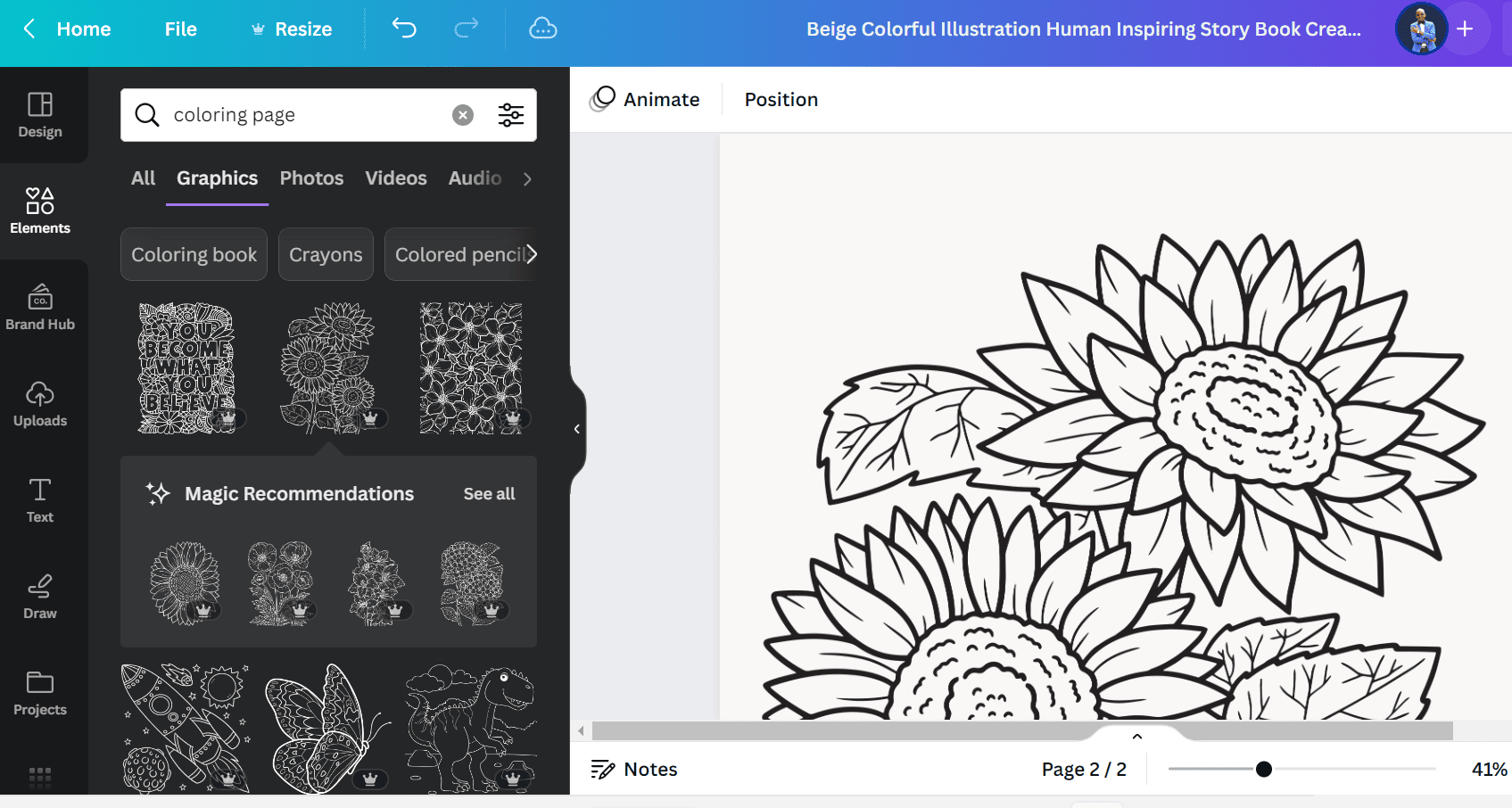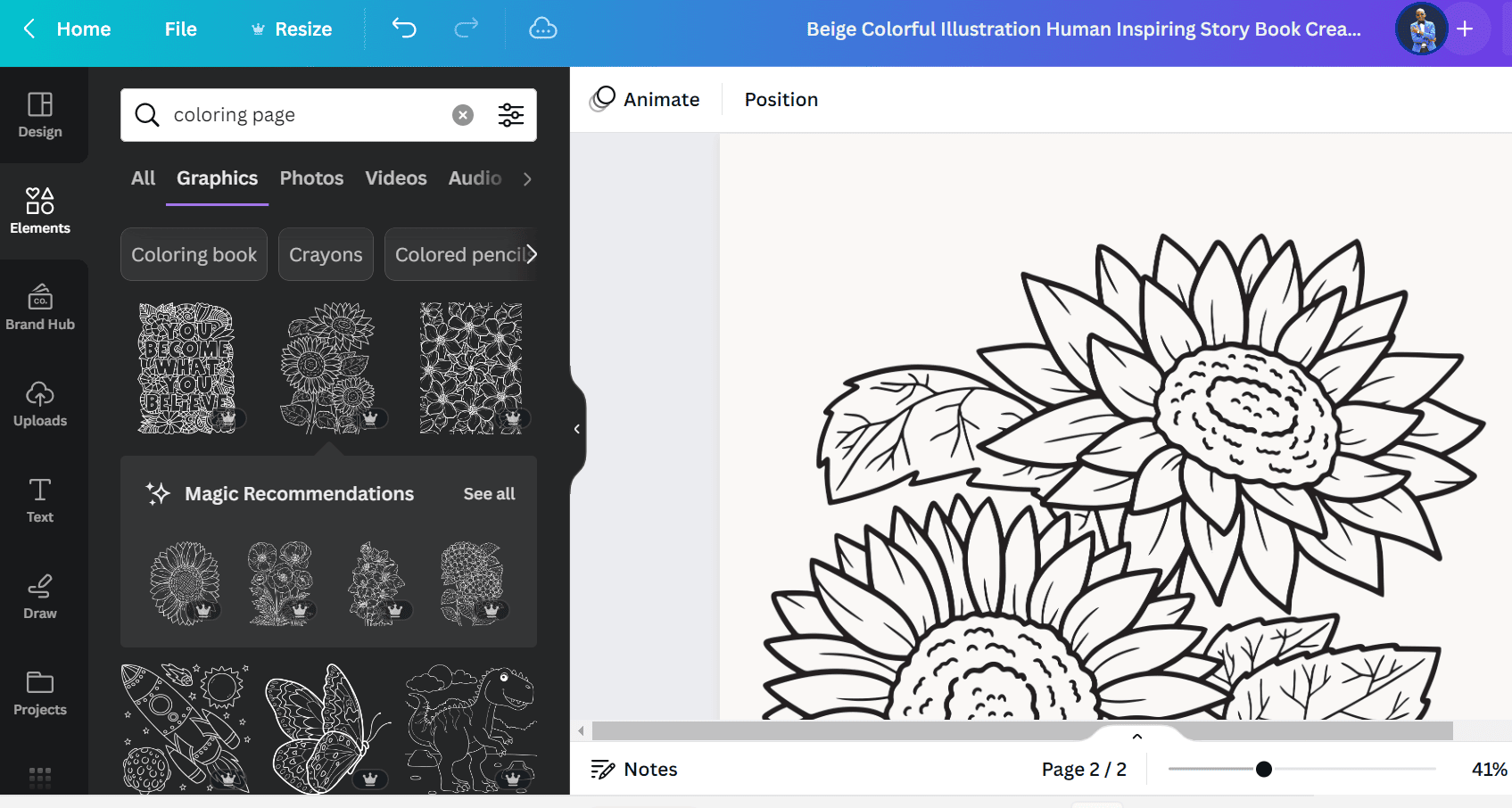 Canva, on the other hand, is a general-purpose design platform that allows users to create a wide variety of graphics, from social media posts and presentations to printables and book covers.
With its drag-and-drop interface and extensive library of templates, Canva is an accessible tool for non-designers looking to create professional-quality designs.
While Canva isn't specifically tailored for self-publishing, it offers a plethora of features that can benefit authors.
Comparing features
Book Bolt's key features
Here are some of the features that make Book Bolt better than Canva:
a) Book cover design with correct cover sizes
One of the most frustrating issues in LCB (Low content books) publishing is getting the document and spine size correct.
Book Bolt's cover designer automatically calculates the correct size based on the number of pages, saving you time and reducing the risk of your title being rejected due to incorrect sizing.
It also automatically displays bleed lines, a feature you'd have to manually add in Canva
b) KDP keyword research
Book Bolt also offers keyword research and sales data features, which can help you understand what's selling and how to optimize your books for maximum visibility. This makes it an invaluable tool if you're serious about making money with low-content books.
c) Book listing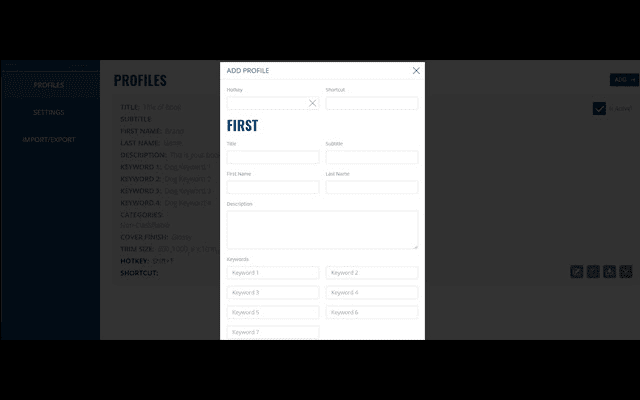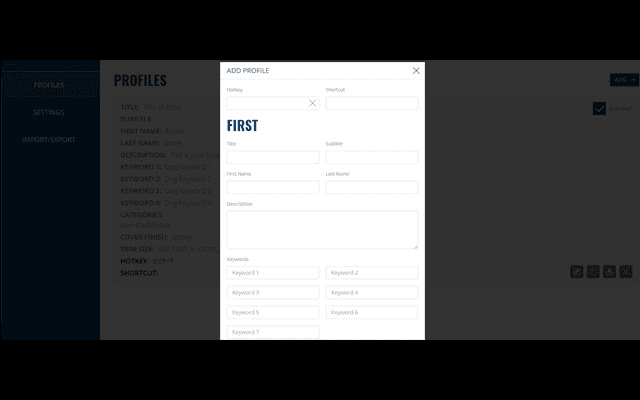 With Book Bolt's Book Lister Chrome extension, you can speed up the process of listing your books.
This is made possible with the bulk upload feature and the book profiles where you get to save keywords, titles, and descriptions that you can select with a hotkey during upload.
d) Ready-made book interiors
Book Bolt shines with its offering of ready-made interiors. This feature is a timesaver and allows you to design the inside of your book effortlessly and 10 times faster. Canva, on the other hand, does not offer this feature, meaning you would have to create your interiors from scratch.
Canva key features
The features that make Canva Pro better than Book Bolt include:
a) Design templates and customization
Canva boasts an extensive library of design templates for various purposes, including book covers, social media graphics, presentations, and more. Its drag-and-drop interface and vast selection of fonts, images, and icons allow unlimited customization options.
b) Collaboration and sharing
Canva facilitates collaboration among teams, making it ideal for authors working with illustrators, editors, or publishers. The platform allows multiple users to collaborate in real-time, ensuring seamless workflow and effective communication.
c) Branding and consistency
Maintaining a consistent visual identity is crucial for authors. Canva Pro offers brand kits, which allow users to store and access brand-specific assets such as logos, colors, and fonts, ensuring a cohesive look across all marketing materials.
User interface comparison
Book Bolt's interface
With Book Bolt, the user interface is clean and intuitive. The platform is focused on the specific task of creating low-content books for KDP, and its interface reflects this single-minded focus. This design choice makes it straightforward for anyone, including those without prior design experience, to navigate the software with ease.
Canva's interface
Canva's user interface is also highly intuitive and user-friendly. However, given the wide range of design tasks it caters to, Canva's dashboard can feel overwhelming to some users. That said, its drag-and-drop interface is a hit among its users for its simplicity and convenience.
Pricing: Weighing cost vs value
Book Bolt's pricing
Book Bolt offers a straightforward pricing model. Unlike Canva, it doesn't offer a free plan, but you do get a 3-day Free trial to take the tool for a ride. It has two main plans.
The Standard plan costs $9.99 per month or $89.99 per year, and it's the plan that you need to start publishing low-content books.
The Pro plan comes in at $19.99 per month or $199.99 per year, and the only key difference is that this plan comes with a Puzzle Creation Software.
Canva pricing
Canva offers a free plan with basic features and a Pro Plan at $12.99 per month, which includes access to premium stock photos, fonts, and templates.
Pros & cons
While both Book Bolt and Canva offer valuable features, they cater to different needs. Let's summarize their strengths and weaknesses:
Book Bolt pros and cons
Strengths:

Tailored specifically for self-publishing authors and KDP enthusiasts.
Extensive market research tools for identifying profitable niches.
Simplifies keyword research and optimization for enhanced book discoverability.

Weaknesses:

Limited design customization compared to Canva.
The focus is primarily on book-related features, so it may not be as versatile for other design needs.
Canva pros and cons
Strengths:

Versatile design tool suitable for various design requirements beyond book covers.
Extensive library of templates, fonts, and images for unlimited customization options.
Collaboration features facilitate teamwork and streamline communication.

Weaknesses:

While it offers book cover templates, Canva doesn't have the specialized market research tools that Book Bolt provides.
It may lack some of the specific features tailored explicitly for self-publishing authors.
Choosing Book Bolt
If your focus is solely on creating and publishing low-content books on KDP, Book Bolt might be the better choice for you. It's a specialized tool, designed keeping in mind the specific needs of KDP publishers. With its tailored feature set and affordable pricing, Book Bolt makes it simple and efficient to produce high-quality, low-content books.
Choosing Canva
If your design needs extend beyond low-content books, Canva would likely serve you better. Its versatile design features can accommodate a wide range of tasks, including social media posts, presentations, infographics, and more. While it doesn't offer niche-specific tools like Book Bolt, its broad utility might make it more suitable for individuals with diverse design needs.
In conclusion: Book Bolt vs Canva
In the battle between Book Bolt and Canva for LCB publishing, Book Bolt emerges as the clear winner.
While Canva is an excellent tool for graphic design, the comprehensive suite of features that Book Bolt offers makes it a superior choice for LCB creators. If you're serious about succeeding in LCB publishing, investing in Book Bolt could be a strategic move that saves you time and improves your chances of success​