Imagine a tool that could help with your writing, answer your math problems, and even engage in coding tasks. It's not science fiction—it's a reality with Google Bard AI.
Google Bard is a conversational AI chat service that's built to function similarly to ChatGPT. The unique thing about Bard? It pulls its information straight from the web
What is Google Bard AI?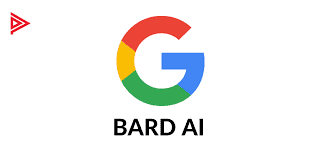 Google Bard is an AI-powered chatbot tool designed by Google to simulate human conversations using natural language processing and machine learning. It draws on the breadth of the world's knowledge in an attempt to combine the power, intelligence, and creativity of large language models.
Bard AI is intended to function similarly to ChatGPT, albeit with a different version of a language model. The model can generate content based on the user's input, which can be used in creative writing, research, or other applications where natural language processing can be useful.
Google began rolling out early access to Bard in the US in March 2023, and in May, the company allowed access across more than 180 days.
How does Google Bard work?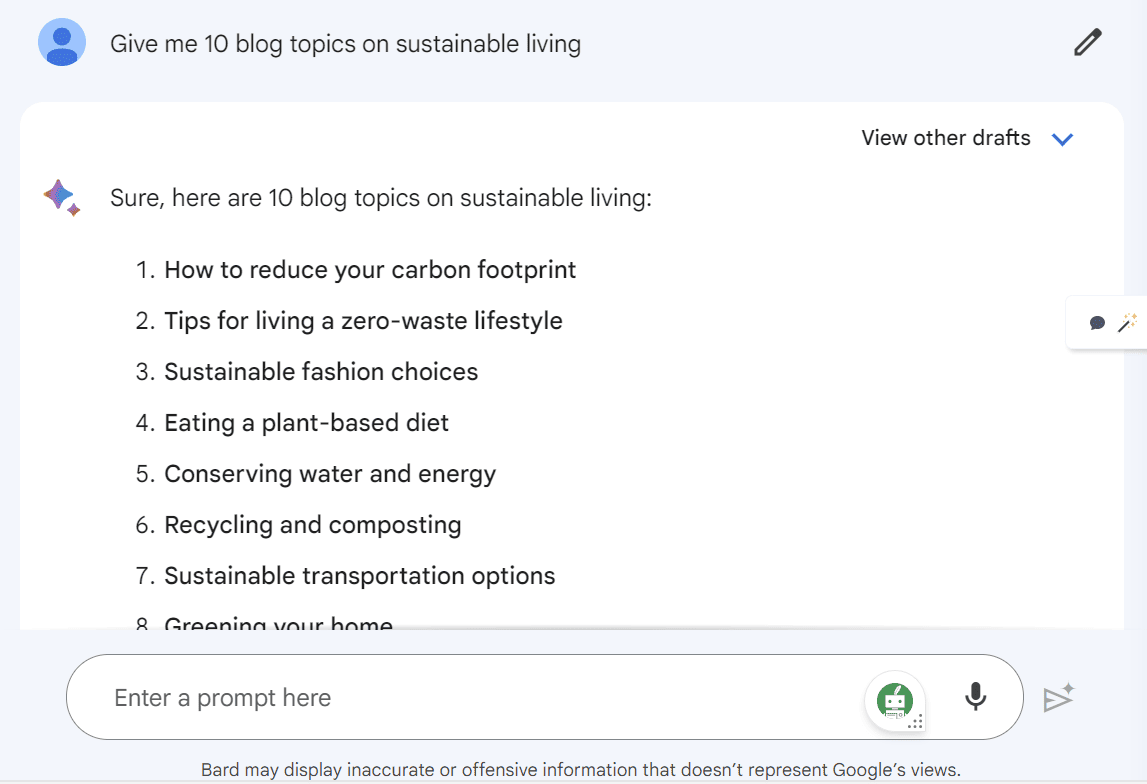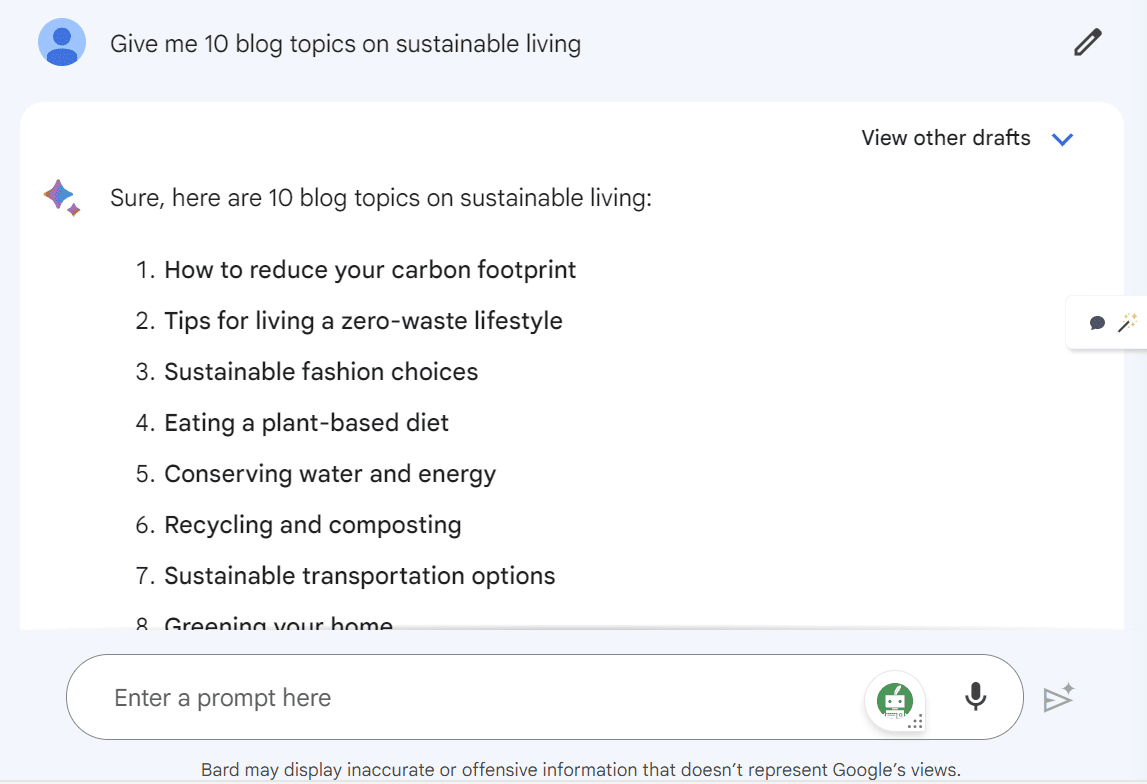 Bard AI was initially powered by Google's LaMDA (Language Model for Dialogue Applications) technology. LaMDA is a neural network that is trained on a massive dataset of text and code. This dataset includes books, articles, code, and other forms of text.
However, as of May, 2023, Google has moved Bard AI, from LaMDA to a new language model called PaLM (Parallel Language Model), which will improve the chatbot's math, logic, and reasoning skills. This new language model will power over 25 Google products and features.
This model was unveiled at Google I/O 2023.
The new features include support for third-party extensions (Bard Tools, similar to ChatGPT plugins), integration with other Google products, and the ability to export content from Bard to Gmail and Google Docs.
How to use Google Bard
To use Google Bard, you need to sign in with a Google account. Here are the steps to use Google Bard:
Go to bard.google.com
Sign in with a Google account. You can use a personal Google Account that you manage on your own, or a Google Workspace account for which your administrator has enabled access to Bard.
Start a conversation with Bard by typing in a prompt or question in the chat box.
The model will generate a response based on your input and the context of the conversation.
You can continue the conversation by responding to the output generated by the model.
What can Bard AI do?
Bard AI can do many things, including:
Generate text: Bard AI can generate text in a variety of styles, including news articles, blog posts, poems, and code.
Translate languages: Bard AI can translate over 100 languages.
Write different kinds of creative content: Bard AI can write different kinds of creative content, including poems, code, scripts, musical pieces, emails, letters, etc.
Answer your questions in an informative way: Bard AI can answer your questions in a comprehensive and informative way, even if they are open-ended, challenging, or strange.
Generate code in more than 20 programming languages
Controversies surrounding Google Bard
Google Bard faced some controversies during its launch. There were some inaccuracies in its responses, which led to criticism. For example, it delivered incorrect information about the James Webb Space Telescope (JWST) in a demo.
There were also complaints about Bard failing to answer basic questions, longer wait times, and the lack of automatic source inclusion​.
Given the enormous success of ChatGPT, which had over one million users within a week of its launch, Google and other tech companies are trying to enter this space​.
From the official Google blog, Bard was described as an experiment to collaborate with generative AI. Users can utilize Bard to enhance productivity, accelerate ideas, and fuel curiosity. Bard is designed to provide a direct interface to an LLM and is seen as a complementary experience to Google Search.
Google also highlighted its commitment to building Bard responsibly, focusing on quality and safety. They have built in guardrails, like capping the number of exchanges in a dialogue, to keep interactions helpful and on topic​.
What are the benefits of using Bard AI?
There are many benefits to using Bard AI, including:
Increased productivity: Bard AI can help you to be more productive by automating tasks and providing you with information when you need it.
Enhanced creativity: Bard AI can help you to be more creative by providing you with new ideas and inspiration.
Improved communication: Bard AI can help you to communicate more effectively by providing you with clear and concise information.
What are the risks of using Google Bard?
There are some risks associated with using Bard AI, including:
Bias: Bard AI is trained on a massive dataset of text and code, which may contain biases. These biases could be reflected in the responses that Bard AI generates.
Misinformation: Bard AI could be used to generate misinformation. This could be done intentionally by malicious actors, or unintentionally by people who are not aware of the risks.
Privacy concerns: Bard AI could be used to collect personal information about you. This information could be used to track your online activity or to target you with advertising.
Possible misuse where people could start AI auto blogs and publish hundreds of subpar unedited Bard content per day.
How can I use Bard AI safely?
There are a few things you can do to use Bard AI safely, including:
Be aware of the risks: Be aware of the risks associated with using Bard AI, such as bias, misinformation, and privacy concerns.
Use it for good: Use Bard AI for good purposes, such as improving your productivity, enhancing your creativity, and improving your communication.
Be critical of the information it provides: Be critical of the information that Bard AI provides and verify it with other sources.
Always proofread and edit Bard AI generated content before distributing them online.
Who can access Google Bard?
Great news for you! Google announced that there would no longer be a waitlist for Bard, meaning it is open to the general public. Initially, Bard's access was limited to users in the US and UK on a rolling basis. However, Google has extended access to all users from over 180 countries.