Digital marketing campaigns have evolved since the last decade and hence the need for content creators and digital marketers to adopt new digital marketing tips
Google has continually pushed changes to its search algorithms, which now demands quality and comprehensive content in a bid to live up to its general mission of organizing the world's information and making it universally accessible and useful.
Digital marketing campaigns are all about gaining authority, expertise and trustworthiness now. With the update called Google EAT, that is basically the blueprint that digital marketers will have to follow going forward.
Let's now examine the 6 digital marketing tips that will help you hone your digital skills when running an online business.
1. Use Serial Positioning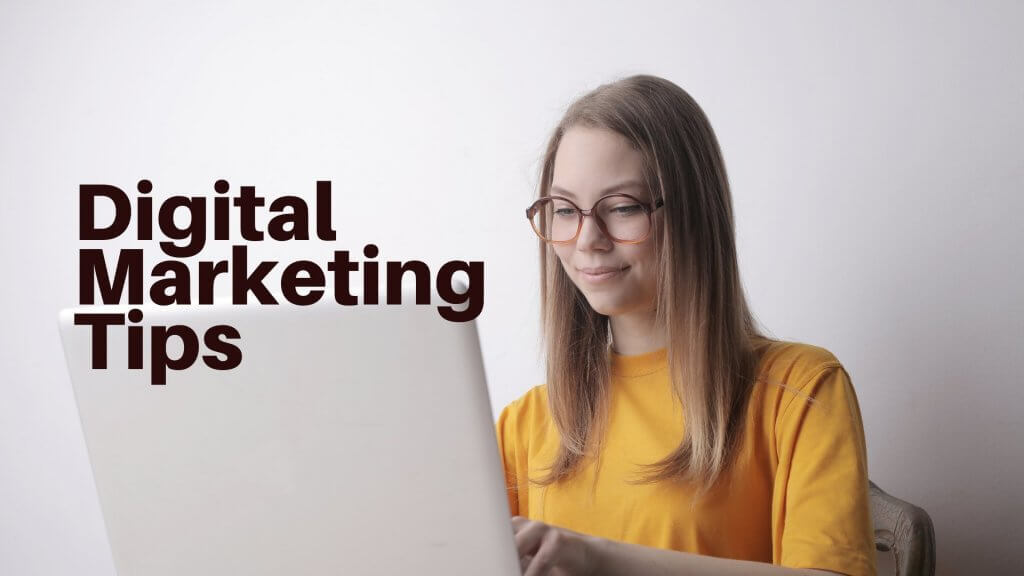 When you read an article, an ad or a long promotional piece, you're more likely to remember the beginning or the end. The middle is almost always lost in a blur. This is called the serial position effect where the reader only remembers the beginning and the end of a piece of content. It's backed by scientific studies as well. That's why ad copy always emphasizes the beginning of the ad as well as the closing line.
You need to do the same as a digital marketer. You want to ensure that your Call to Action (CTA) appears in the serial position, that is, either at the beginning or towards the end of your content campaign.
This guarantees that, if your readers skip to the end of the piece, they'll see your CTA. Also, if they do not manage to read till the end, then they'd have seen the CTA and probably taken action. So, if you have created a content upgrade, then make sure that include the optin forms in these two positions.
2. Offer Exclusive Content for Your Visitors
Everyone feels loved when they are given a treat. Offering your subscribers exclusive content that is not available somewhere else can be a great way to foster loyalty and have them value your brand. You can also make special offers to your returning visitors, subscribers and longtime customers.
What can you offer?
Anything really. New offers, bonus content, discounts, promo codes, support groups etc. It can also include a chance to participate in a contest to win something.
These kinds of call backs to customers make them feel special. It makes it more likely for them to stick around way longer and hence more likely to buy from you again in future. It also encourages brand loyalty amongst customers.
Take NordVPN, for example. They've been promoting their service for years through influencers. However, they also give existing customers discounts for extended service periods. This does cultivate a loyal userbase of customers that won't switch to other providers. While it doesn't guarantee that customers won't jump ship, their investment and discount deals guarantee that they'll be less likely.
3. Improve Your Marketing Copy so That it Talks to Their Souls
Writing a winning copy is a must, and should be the heart and center of every marketing strategy. Choose your words wisely, making sure that there is a smooth flow throughout the content. Do not stuff keywords in there. Only use them naturally. If you know your industry well enough, then this shouldn't be an issue.
You need to excite your customers with the promise of a great experience. The experience that your products and services can actually deliver. If you are not an experienced copywriter, then you can outsource copywriting services to help you produce content that help you sell.
Pro Tip: Get good with Power words. A simple search on Google will give you massive lists of power words that you can use in your own copy. Many copywriters keep a swipe file of power words that they can always access when working on a content. You should too.
Here are a few examples of words that you can use to entice readers:
4. Publish Pure Gold Content.
Shallow content doesn't cut it anymore. Your blog page is your content marketing machine and you want to ensure that every piece it releases meets surpasses the industry's standards.
When a reader lands on something they can actually use, they become inclined to your platform. Creating epic content encompasses several facets: keyword research, meeting the search intent, storytelling and everything in between
5. Stick to the Marketing Channels that are Right for Your Business.
Your product isn't for everyone. You know your market segment and by now you should have researched where they hang out on. Are they on Pinterest, Facebook groups, LinkedIn, Quora, Twitter, Instagram or YouTube
When creating content for digital marketing, you need to have your target customer in mind. This also means selecting the keywords that you know they are querying on Google.
Make sure your content is specifically categorized for its audience. If you're selling jackets for bachelors, mention that in your content pitch. If you're providing a service that delivers food to students on campus, highlight that instead of just mentioning food delivery service.
It will help you reach the right audience who will benefit from your content.
6. Use Trends to Your Advantage
Trending topics can help you get huge traffic for a while, though not sustainable. However if your approach gets you super targeted visitors, then it's worth monitoring. Look out for trends that are super related to your industry.
For general trends, find an angle that suits your industry and create content in that area. For instance, if a certain celebrity is trending, and you are in a marketing field, you can still tap into this influence. For instance, you can examine how they have been able to be successful and discuss the nuggets in a content titled something like, "10 Things X Can Teach Us about Content Marketing"
An effective strategy is one that creates space for new, emerging trends to profit from.
Using these digital marketing tips you'll be able to create an evolving and effective digital strategy for marketing in 2020 and beyond