Most successful bloggers know how to generate perfect content for their readers. And you should too.
It pretty much takes effort and time to uniquely craft a unique and highly researched content, thus you want to ensure that your readers care to stop and read.
To help you in perfect content generation, consider the following:
1. Define Your Readers
The first thing you'll want to do is to understand who your audience is and what exactly are they looking to read.
Thus, you need to research on:
what kind of language your readers use and engage with,
what topics they want to read about and
what article formats they best respond to.
These little metrics will help you create posts that meet your user's search intent
To gather the information above, you can simply search online, dig into your Google Analytics and Pinterest Analytics data, check your competition's blog, or conducting your own personalized research.
2. Utilize Writing Techniques
There are several techniques you can incorporate in your written work to make your content more engaging to your readers. You want to make sure that your content is easy to read and scan through.
Things to keep in mind when writing your content:
Use bullet points to make content scannable
Properly structure your post with headings 2, 3 and 4
Use formating tools such as bolding and utilization to emphasize words and phrases.
Use bucketed phrases to hook your readers
Choose the right intro approach for your content: shocking statistic, analogy, etc.
3. Choose Your Blog Post Format Wisely
There are so various approaches that your blog post can adopt. The rule is to choose one that meets your readers' search intent. Query your keyword and analyze the results that appear on the first page: Are they ultimate guides?, listicles, videos, infographics?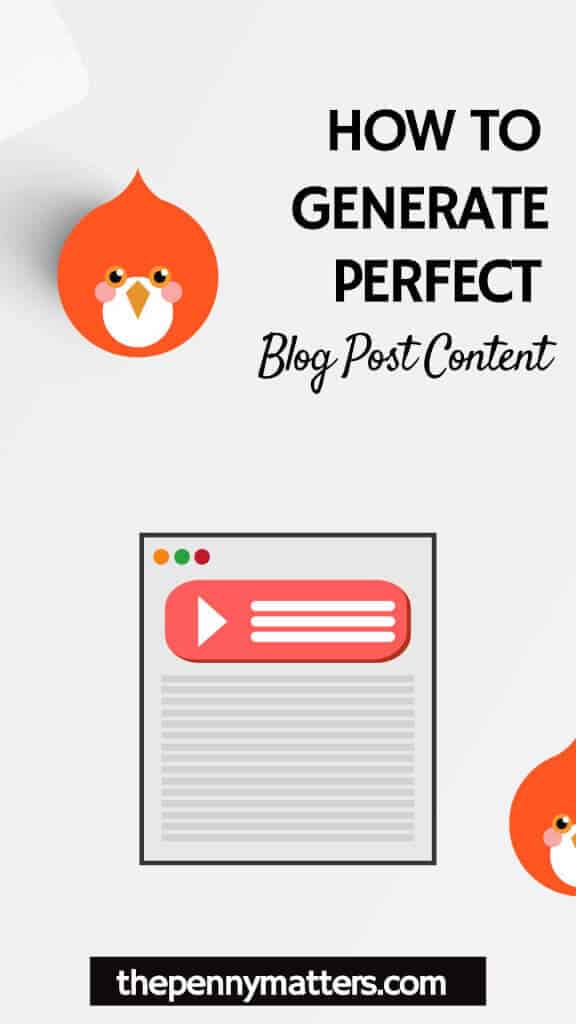 4. Use Tools to Better Your Content
To help you generate perfect content ideas, here is a list of resources you can use to better your workflow and productivity.
Feedly. Feedly is a great place to find content that you can write about on your blog. This app allows you to follow the publications of your choice so you can have access to the most up to date information, usually before your readers will get hold of the information themselves.
Keyword Planner. Keyword research is an essential process for your article to rank and be found through search queries. There are so many tools to choose from, and it's simply up to you to see which one works best. If you haven't found on, try Google's leading Keyword Planner
Quora. If you're in need of something to write about or you want to ask a question to a leading community of experts and like-minded people, Quora is for you. You can ask any question you want, and you'll receive a comprehensive and fully linked answer in return.
Easy Word Count. Whether you're aiming for a short 500-word post or a 3,000-word long case study, use EWC to actively track your word and character count, all in real-time.
Best Australian Writers. There's not always enough time to create consistent content to upload to your blog, especially if you're working on a masterpiece. If this is the case, employ the assistance of the expert writers at Best Australian Writers who can create content on your behalf. These services are becoming extremely popular, as told by Huffington Post in "Write My Paper" article.
Cite It In. If you're adding citations or references to your work, use Cite It In to create professionally formatting ones, enabling your blog to read easily and look the part.
Blog Management Service. If you want a reliable content company that takes blog management off your shoulders, then try PennyMatters' Blog management solution.
How do you generate perfect content for your blog? We would love to know. Share with us what you think of this article in the comments section below.
Looking for Content Creator for your blog? Talk to us today!