If you want to sell your business, there is a lot of work you need to do before you can. Taking the steps to getting your business ready for sale will save you a lot of time and effort in the future. It can also ensure that you get the best possible price for your business.
Know Your Objectives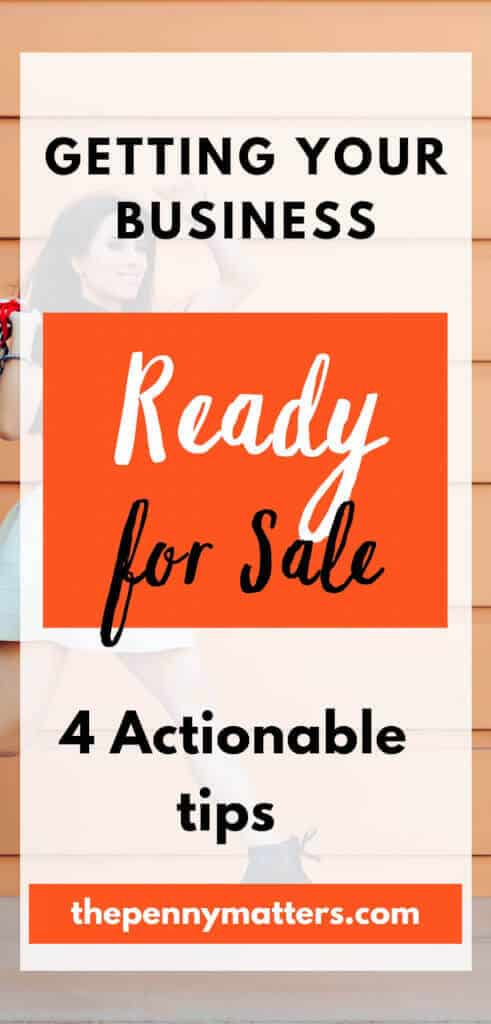 Before you start preparing for a sale, you need to consider why you are selling the business. Are you looking to get the highest possible price, or do you want to sell the business quickly? The reasons for the sale also need to be clear because potential buyers are going to ask you about this.
The objective of the sale will impact the process. If you want to sell the business quickly, you will need to look for specific buyers and work with certain brokers. However, if you want the best price, you need to ensure everything in your business is in order and worth the price you want.
Get Your Accounts in Order
When buying a business, the financial accounts will be scrutinized and you need to be ready for this. You need to ask your accountant for a set of financials that show the profitability of the business. You also need to have historic financials in place to show how your business has grown and the sustainability of it.
While getting your accounts in order, you need to get copies of all the important legal documents for your business. This includes the incorporation documents and any leases or contracts your business has. While the potential buyer may not ask for all this information, it is better to have it ready than to have to wait to get everything.
Have Your Business Valued
When you sell your business, you need to have it professionally valued. A professional business valuation will provide you with a document that brings credibility to your asking price. Professionals will also know what to look for in a business when determining the value.
If you try to value your business yourself, you could end up over or undervaluing it. Both of these scenarios will be a major issue. If you overvalue the business, you will have a hard time selling it because you cannot prove that your business is worth the asking price. You could also have a problem if you undervalue the business because potential buyers will assume the business is not profitable.
Work With a Broker
A lot of business owners try to sell their business themselves because you save on the broker's commission. While this saves your money, it will increase the work you have to do to sell. You may also have a hard time finding buyers. An experienced business broker will know where to find qualified buyers and will have your best interests in mind.
Before you put your business on the market, you need to prepare it for sale. Getting your accounts in order is vital and you need to have the business valued by a professional. It is also recommended that you work with a broker to make the sale easier.
Read also: 50+ Online Business Ideas to Start in 2020
In conclusion
I hope with these simple steps you are a step closer towards getting your business for sale. You've put your heart and soul into your business, so you want to get the best possible pricing when finally folding things up.
Have you sold a business before? How was your experience like? Please tell us in the comments section below