Online tutoring is a fun way to make money online. You get paid to share your skills, experience, and expertise with others, helping them navigate through the hurdles in different topics and industries.
If you are convinced that tutoring is a good job for you, and considering taking up tutoring jobs, you might have wondered how much to charge for tutoring per hour or per session.
If so, then read on to learn more about tutoring services pricing options and preferred rates today.
How Much Should I Charge for Tutoring?
Your rates will vary depending on your subjects, experience, and your target customers. That said, you should be able to comfortably charge anywhere between $25 to $125 or more an hour so as to make a decent living from online tutoring jobs.
Lower-grade tutors especially elementary school teachers make on average $25 an hour while college tutors can charge as high as $125 per hour depending on the complexity of the subjects.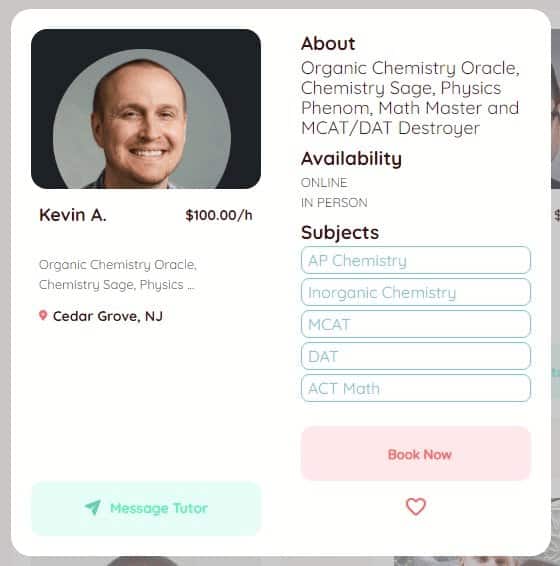 How much you make per hour may not always be up to you, especially when you are offering your tutoring services via online learning platforms, as these companies have fixed hourly rates.
How to Price Tutoring Services
When it comes to pricing your tutoring services, you need to be realistic. Charging too low will see your tutoring business struggle to survive as you will be working an ungodly number of hours to make ends meet while charging too high will see you struggle to land clients.
Most experienced tutors charge an average of $45-$60 an hour, so staying in this range is safe.
Now, this isn't a hard set-and-forget rule, as there are several other factors that should influence your rates, including:
1) Your qualifications: While you don't need formal qualifications to become a tutor, possessing given credentials in the subject makes you an expert, allowing you to charge more and still get clients. For example, if you pursued a Chemistry major in college, then you can get away charging more as a Chemistry tutor for college students, and even more if you have a Masters's program in Applied Chemistry.
2) The Age group of your students: Lower graders don't have complex topics to tutor them on, and anyone with a high school diploma can tutor this group of students. Hence, the expected rates are generally lower. For high school students, the rates are a bit higher, while with college students you can definitely charge more since the subjects are more specialized and hence more complex. Think Calculus vs high school linear algebra.
3) Tutoring topics: If you are a college tutor, it doesn't mean that you charge the same for every subject. Some units are definitely more complex than others, for instance, Organic Chemistry, Calculus, Differential Equations, etc. Since these topics are hard to master, students are always willing to pay more to get help
4) Type of tutoring: If you tutor students for specialized exams such as SATs, TEFLs, etc, you can get away charging more than when offering regular tutoring services.
5) Your location: Different cities have varied costs of living, which then influence how much people are willing to pay for tutoring services. This also applies to countries and regions. While you can make $60 an hour in the US offering in-person tutoring, this amount is ridiculously higher in African countries. To be able to charge this amount as a tutor from an African country, you'll need to work with online platforms targetting students in western countries.
Tutoring Rates Per Hour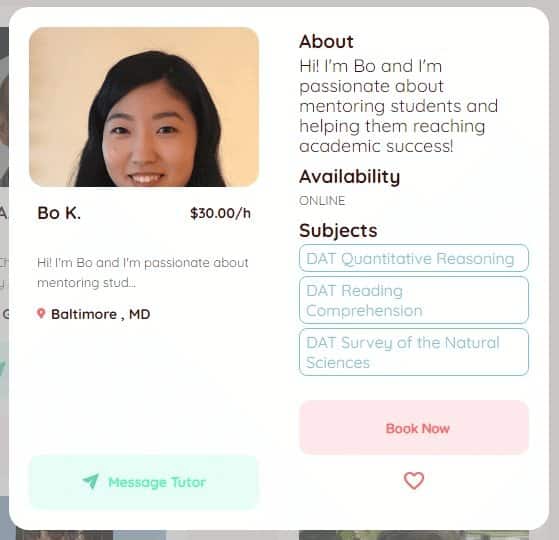 Here is a simple breakdown of tutoring rates per hour at different education levels
a) Tutoring Rates Per Hour Elementary and Middle School
Tutoring rates for elementary and middle school children range from $13 to $30 for a high school student tutor to $20-$45 for a certified and experienced K-12 educator with a college degree.
According to Payscale, the average Elementary Tutor's Hourly Pay is $20.35
b) Private Tutor Rates Per Hour
Want to know how much is private tutoring per hour? If you are offering private tutoring, you will likely make more since students would want to have you by themselves. The rates may vary depending on whether you are offering online or in-person tutoring.
On average, you can make $56 an hour offering private tutoring services if you are a professional tutor or a certified teacher.
c) Group tutoring Rates
If you offer group tutoring, you can expect to make much more depending on the number of students in your sessions. Group tutoring rates are typically 50-70% of your normal tutoring rates.
The amount you make with your group tutoring sessions depends on the number of students. Groups are usually small, consisting of 2-5 students. So, if you charge $30, then with 5 students, you can make $150 an hour.
An example of a platform that makes it easy to offer group tutoring services is Outschool. You list your session, and students can book by paying upfront and then showing up when the session is love.
d) High School Tutoring Rates Per Hour
As a high school tutor, you should be able to charge slightly more than elementary school tutors, as the topics are more advanced. Most high school tutors charge $25-$50 per hour.
If you are a licensed high school teacher, you can get away with charging slightly higher than $50 an hour.
e) Tutoring Rates for High School Math
As a high school math tutor, you can make anywhere between $20-$80 helping students solve math problems at their high school level. However, an average high school Math tutor rate is $40 an hour.
f) Private Math Tutor Rates
If you work as a private Math tutor, your rates will be as follows:
$40-$80 if you are a professional or a certified teacher
$20-$50 if you are currently a college student majoring in Education with a subject combination that includes Math.
g) English Tutoring Rates
If you are an English teacher or you work online teaching English as a second language, then you can set your English tutoring rates within the ranges below:
$25-40 for professional online teachers teaching English proficiency exam prep
$60-$85 for certified teachers specializing in industry-specific English such as Medicine, Law, Engineering, Hospitality, etc.
h) SAT tutoring rates
As an SAT tutor, you can make an average of $70 an hour, though many offers SAT tutoring services in the range of $45 – $100. The more experience you have helping students improve their SAT scores, the more you may charge and still manage to book enough students.
Also, if you live in an area with rich families, then you can raise your rates to as high as $300 an hour to match the competition.
i) High school Chemistry tutoring rates
On average, High school Chemistry tutors charge $35-$60 an hour in the US, and this amount is slightly lower in the UK.
j) How much should I charge for tutoring reading?
If tutoring students on reading, your typical pay will be in the range of $10-$25 an hour. Your students are likely to be kindergarteners and elementary schoolers.
You can make much more if you are a special needs teacher and work with special students to help them improve their reading and speaking skills.
k) Preschool Tutoring Rates
The average preschool tutoring rates according to Payscale is $13.59. However, if you are a certified ECD teacher, you may charge more than this and still land clients.
Can you make a living as a tutor?
Tutoring doesn't pay as much as a regular job or other work-from-home jobs, but if you can afford to work full-time, then, yes, you can make a living as a tutor.
To make a living as a tutor, you need to strive to have all of your working hours booked. So if you work 4 hours a day, from Monday to Friday, then you have 20 weekly work hours, and with an average rate of $40 an hour, you can net $800 weekly, or $2400 a month.
To get fully booked, you will have to work with a few different online tutoring platforms, as well as look for offline in-person tutoring jobs near you.
How can I make money tutoring?
To make money as a tutor, you need to:
Determine what tutoring services to offer: This depends on your skills and knowledge scope. You can be a subject-specific tutor (Maths, Science, Chemistry), an exam-specific tutor(SAT, TEFL, etc), or a skill-specific tutor (Piano, Music, Reading, etc.)
Perfect your tutoring skills: Concept mastery isn't enough to become a tutor. You also need to know how to tailor your teaching styles to your particular students. Other tutoring skills you need to become a good tutor include:
Creativity
Patience and Understanding
Openness
Involvement
Empathy
Organizational skills
Adaptability, amongst others.
Get Necessary Certifications and Licensing: Some tutoring services such as teaching English as a second language might require you to be a certified professional, while some more academic-oriented platforms will need you to have a valid teaching license. Make sure to find out what you will need to work as a tutor in your region and start the process of fulfilling these requirements.
Join Relevant tutoring platforms: Once you have everything you need to start tutoring, sign up at some of the popular tutoring platforms like Outschool, Tutor.com, and VIPKid and work towards building your portfolio.
Start Marketing yourself locally: Look for tutoring jobs near you, attend local events and interact with parents while handing over your business card and brochures…
Tutoring Rates Per Your Education Level
How much you make as a tutor is also influenced by your education level and qualifications.
Here is a simple breakdown:
1) Tutoring rates for high school students
If you are a high school student, i.e, a teen tutor, you can expect to make $10-$20 an hour teaching your juniors in middle school and elementary school
2) Tutoring rates for college students
For college students, you can make $20-$30 tutoring high school and middle school students or even fellow college students on the subjects that you are good at.
3) Tutoring rates for certified teachers
Certified teachers, regardless of the education level that their students fall in, generally make more. An average tutoring rate for a certified teacher is anywhere between $45 and $80, and maybe, even more, depending on the type of tutoring, years of experience, and subject combinations.
Average Tutoring Rates Per Country
The average amount you make as a tutor varies widely depending on the country where you offer your services. Western countries pay more than Eastern and African countries.
Tutoring rates per hour UK
On average, you can expect to make between £15 and £30 as a tutor in the UK.
| Subject | UK Tutoring rates per hour |
| --- | --- |
| English | £24 |
| Physics | £29 |
| Chemistry | £30 |
| Biology | £27 |
| Languages (French, Germany, Spanish, Arabic, Mandarin, Russian) | £25-£29 |
| Psychology | £33 |
| Business Studies | £32 |
| Economics | £42 |
| Tax Law | £40 |
Tutoring rates per hour UK are also largely affected by the location, with cities like London, Wolverhampton, Bristol, Manchester, Birmingham, and Newcastle being some of the highest paying for tutoring jobs in the UK.
Tutoring Rates Canada
If you are a tutor in Canada, you can expect to make between $20-$40 offering independent tutoring services.
Some of the regions that pay the highest for tutoring in Canada are:
Prince Edward Island
Alberta
British Columbia
Ontario tutoring rates and
Manitoba
Tutoring Rates Australia
The average tutoring rates in Australia is $40. For subject-specific rates, see the table below:
| Subject | Australia Tutoring rates per hour |
| --- | --- |
| Accounting | $40 |
| Maths | $48 |
| Biology | $47 |
| Business Studies | $47 |
| Chemistry | $49 |
| Calculus | $50 |
| Journalism | $50 |
| Legal Studies | $50 |
| Web Development | $41 |
| Visual Arts | $48 |
| Guitar Lessons | $57 |
| Drama | $69 |
| English Literature | $51 |
| GAMSAT | $60 |
| Harmonica | $62 |
| Music | $57 |
Tutoring rates per hour South Africa
The average tutoring rates per hour in South Africa is $9.65 (or R153), according to Indeed, which is considerably lower than those offered by other countries mentioned in this article.
Like many other countries, the pay depends on the location. In South Africa, cities that pay well for tutoring jobs include:
Nelspruit, Mpumalanga
Centurion, Gauteng
Bloemfontein, Free State
Port Elizabeth, Eastern Cape
Durban, KwaZulu-Natal
Private Tutor Rates Singapore
Singapore pays well for tutoring services with the average pay being $45 -$60 an hour.
For different education levels, see the table below to see how much you can make offering tutoring services in Singapore:
| Tuition RatesPer Hour | Part-Timetutors 1 | Full-Timetutors | Ex/CurrentTeachers |
| --- | --- | --- | --- |
| Pre-School | $15 – $25 | $25 – $40 | $40 – $50 |
| Primary / PYP | $20 – $30 | $30 – $40 | $50 – $70 |
| Secondary / MYP | $25 – $40 | $40 – $50 | $60 – $90 |
| JC / IB DP | $40 – $60 | $60 – $80 | $90 – $130 |
| Degree & Diploma | $50 – $60 | $60 – $80 | $90 – $120 |
| Music / Piano 2 | $30 – $40 | $50 – $60 | $60 – $70 |
| Adult Language 3 | $40 – $50 | $50 – $60 | $70 – $80 |
One of the agencies that pay well for tutoring jobs in Singapore is Tutor City. This site makes it easy to sign up as a tutor and create a tutor profile.
Tutoring rates per hour Philippines
Tutoring rates per hour Philippines are pretty low, with the average being just $4.66 ( or ₱ 246 ). Some of the cities that pay slightly higher in the Philippines for tutoring jobs are:
Makati
Cebu City
Manila
Parañaque and
Bacolod
Popular Tutoring Subjects that pay well
Math tutoring jobs
Statistics tutoring jobs
Chemistry tutoring
English tutoring
SAT tutoring jobs
Biology tutoring jobs
IB tutoring jobs
Organic Chemistry tutoring
Accounting tutoring
Economics tutoring jobs
Legal Studies
Drama and Theatre
Do You Need a Tutoring Rate Calculator?
Having a tutoring rate calculator could help you determine ideal rates for your tutoring services, unfortunately, there isn't one that is quite reliable. That said, you can calculate your own tutoring rates by following the instructions below:
How to Calculate Your Tutoring Rate and Weekly Earnings
To determine your ideal rate, answer the following questions:
How much do you want to make weekly?
How much are students or parents willing to pay per hour?
How many tutoring sessions can you book and fulfill weekly?
Now, when determining your rates, you need to base it on how much students are willing to pay, based on education level:
Elementary school: $25 an hour
High school: $45 an hour
College-level studies: $80 an hour
Here is an example by our fictitious elementary school teacher, Jane:
Jane wants to make $400 weekly, and she believes she can book 5 sessions every week. To meet her target, she has different options:
Charge $80 per session (400/5)
Double her weekly bookings and charge $40 per session (400/10)
Cut back on her weekly targets to $200, and charge $40 an hour
Do group coaching sessions of 5 students, charging $20 an hour per student(Jane makes $100 an hour … 5 times 20)
What is a good hourly rate for tutoring?
A good hourly rate for tutoring is one that falls in a range that allows you to comfortably tutor students without having to worry about your daily needs. This rate should also be reasonable so that many of your clients can afford it. If you feel you are overcharging or you are being taken advantage of, then that rate needs to be re-examined.
I hope that this detailed guide has helped you decide how much to charge for tutoring services.