If you are looking for the best niches for affiliate marketing, then exploring the rising alternative niche market is something worth considering, for three reasons:
Most alternative niches have low competition
There are lots of new topics not yet exploited fully
It's easier to dominate a sub-niche in the alternative field with authoritative content.
The target audience within the alternative field is generally very passionate about the niche, which makes it ideal for targeting. They're likely to spend more money in this niche than they would in the mainstream options.
But what exactly is this niche about?
What is an alternative niche?
Not to be confused with the green niche, an Alternative niche is a term used to describe market segments or topics that are not generally considered part of the mainstream within a given industry.
For instance, in the field of medicine, we have the alternative medicine niche. Other niches include alternative music and alternative tech.
An alternative niche thus defines a market that has not yet been tapped into fully, often because of past regulatory measures, lack of enough research within the niche, or sometimes the market wasn't big enough to attract the interests of bloggers and businesses.
This means that there may be less competition in these markets, and you could potentially capture more of the market share as you establish authority.
Alternative niches can also be found in arts and music communities, where artists and performers find a way to express themselves outside of mainstream commercial culture.
Alternative Niches Worth Exploring
Now here are alternative niches to consider for your affiliate marketing niches
CBD
Essential oils
Herbal
Baby products
Cosmetics
Alternative Medicine
Alternative tech
Alternative fashion



Let's now explore these niches in detail below:
1) CBD
The CBD niche has gained popularity over the past few years, mainly because of the science-backed benefits associated with CBD products.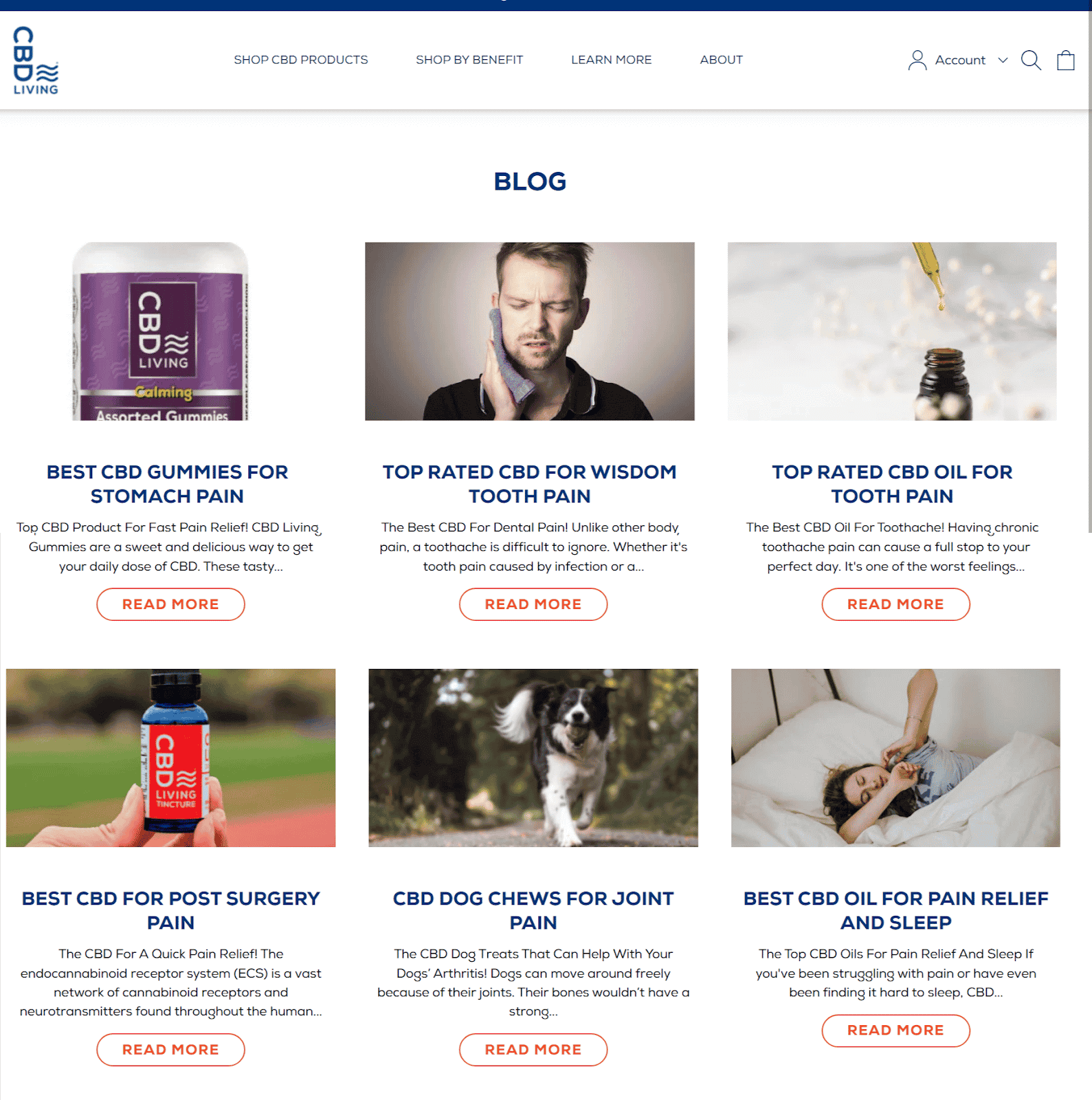 In an industry where many people are still confused about the benefits of CBD, it's important to focus on relaying accurate information, backed by data. This way you can build authority and appeal to the interested readers in this space.
Of course, when starting a blog around CBD, you need to be selective when it comes to the keywords that you choose to target. Some keyphrases such as CBD and CBD oil are already competitive, so targeting them is futile at this point.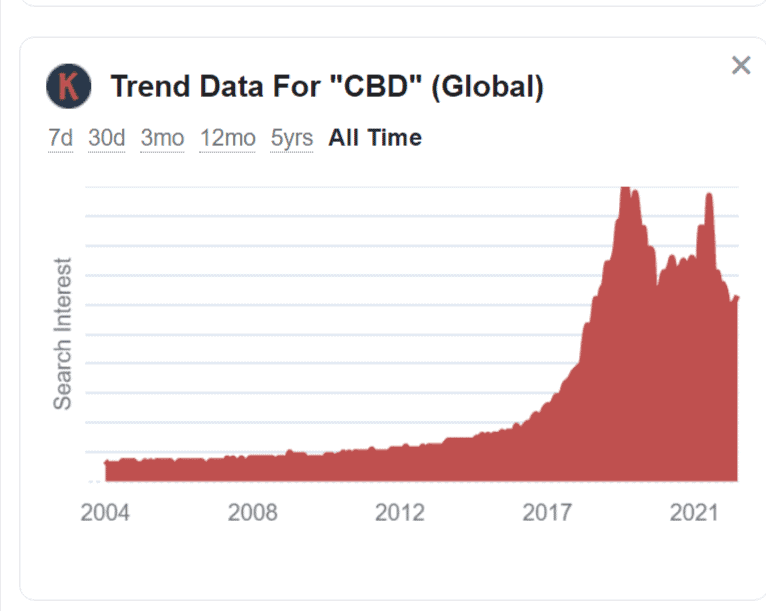 Instead, use a keyword tool like SEMrush or Keysearch (a cheaper alternative) to find long-tail keywords that have much less competition.
But what exactly is CBD?
CBD is short for cannabidiol, which is a compound found in marijuana/hemp plants. It's a non-psychoactive compound found in cannabis plants that has significant medical benefits without getting you high. It's become popular in recent years and is now being applied in many fields, including beauty, medicine, and wellness, amongst others.
CBD Keywords:
| Keywords | Volume |
| --- | --- |
| CBD gummies | 280,000 |
| CBD products | 72,000 |
| CBD capsules | 31,000 |
| Is CBD a drug? | 2,100 |
| CBD UK | 1,600 |
| What is CBD used for? | 1,030 |
| CBD for dogs | 90,500 |
| CBD for athletes | 1,100 |
| CBD for women | 480 |
| CBD for seniors | 210 |
| CBD for sleep | 0 |
| CBD for anxiety | 0 |
| CBD oil | 0 |
| 10 benefits of CBD | 0 |
Is CBD a good niche?
Yes, CBD is a good niche, as it is evergreen and many sub-niches in CBD are on an upward trajectory, including CBD oils, vitamins, topicals, and gummies.
The cannabidiol market is expected to be worth $22.5 billion by 2030, making it a great niche worth targeting now.
2) Essential Oils / Aromatherapy
The essential oils niche has exploded as a hot new industry in recent years, but it's not just for people who are interested in aromatherapy. You can make a ton of money with this niche, even if you aren't passionate about essential oils.
If you're looking for an alternative niche that will allow you to make money fast, then this is something to consider.
Essential oils have a wide range of uses. From aromatherapy applications, and personal care products to cleaning and beauty products, there are several angles to approach this market.
This niche is still growing, but it is not as saturated as the general wellness niche. This means that there are more opportunities for you to make money by promoting products in this niche. It is also easier to find products that are unique and different from what other affiliates are selling.
Essential Oils Keywords
| Keywords | Volume |
| --- | --- |
| Frankincense oil | 33,100 |
| Aromatherapy essential oils | 4,400 |
| Essential oils | 368,000 |
| Essential oils for diffuser | 110,000 |
| Young Living essential oils | 74,000 |
| Essential oils near me | 14,800 |
| Essential oils for hair | 9,900 |
| Aromatherapy diffuser | 33,100 |
| Essential oils for headaches | 18,100 |
| Essential oils for anxiety | 14,800 |
| Essential oils safe for dogs | 14,800 |
| Essential oils for hair growth | 14,800 |
| How to use essential oils | 8,100 |
| How to make essential oils | 8,100 |
A good way to niche down even further is to focus on one area, such as sleep, anxiety, pets, pain relief, allergy spiritual well-being, etc.
Main Essential Oils Sub-niches
You can also decide to niche down based on the three main applications of essential oils:
Aromatherapy – which is the use of scents to improve moods (for example using lavender oil to help with stress)
Massage therapy – using essential oils like lavender or clary sage to treat sore muscles
Skincare products – applying essential oils like rosemary or tea tree directly onto your skin for acne treatment or dry skin relief
As you probably can tell already, there are different types of products you can promote in this niche:
Essential oil diffusers,
Essential oil kits,
Aromatherapy services.
Blends etc
The best way to find these products is by researching Amazon or Google Shopping. You can also use a tool like MerchantWords or Jungle Scout to see what keywords people are searching for when they buy essential oils.
Notable essential oils affiliate programs to explore include Homedics, Well.ca, Barefut, Amrita aromatherapy essential oils, and Guru Nanda amongst others.
To get started, find niches within the essential oils niche that aren't so competitive. These niches include things like herbs, supplements, and other natural health products that have a tie-in with essential oils.
3) Alternative Medicine
Alternative Medicine is a promising niche, with several reputable colleges now offering degree programs In Alternative Medicine at Bachelor's and Master's levels.
What's alternative medicine?
Alternative medicine refers to treatment methods that are not considered "mainstream" by the medical community. These practices aim to achieve the healing effects of medicine despite lacking biological plausibility, testability, repeatability, or even evidence from clinical trials.
It's any therapy or treatment outside of conventional Western medicine. Some people consider it a type of complementary or integrative medicine, but others say it's a completely different kind of approach to health care altogether.
Is alternative Medicine a good niche?
Yes. Alternative medicine is a good niche as it can be quite profitable when authority has been established. More and more people are turning to holistic remedies, natural healing methods, and traditional medicine to treat their ailments and achieve holistic living in general.
This niche has been growing in popularity for centuries, but now it's almost mainstream.
The best way to get started with this niche is by researching the different types of alternative treatments that are available. You can then begin looking for products that fit into these categories and start promoting them on your blog.
If you're not sure where to start, here are some examples:
Acupuncture: Acupuncture involves using needles at specific points on the body to alleviate pain or treat illness. It's been used for centuries as a form of alternative medicine, and it's becoming more popular each year as more people discover its benefits.
Yoga: Yoga is a complementary therapy that has been used with conventional medicine to help with some common health problems such as back pains, anxiety and stress, concentration, posture, and range of motion amongst others.
Yoga is an ancient practice that has been around for thousands of years. It involves using physical activity like stretching and breathing exercises to improve health and well-being. It's also been shown to have many mental health benefits such as reducing stress levels and improving memory recall skills!
Other disciplines within the alternative medicine niche that could be great sub-niches to consider are:
Herbal Medicine
Naturopathic Medicine
Health Coaching
Herbalism



Herbal Education
Holistic Nutrition
Chiropractic care
Massage therapy
Homeopathy
Herbal remedies
To succeed in this niche, you need to stand out. Find a way to differentiate yourself from other people in the space. You can do this by focusing on a sub-niche within the field.
It can also help if you have formal education on the subject since this is still a health niche, and Google tends to favour pages authored by experts.
Alternative Medicine Keywords / Topical Ideas
| | |
| --- | --- |
| Chinese herbal medicine | Herbal medicine |
| books about herbal medicine | alternative medicine practitioner |
| New age medicine | Alternative medicine for cholesterol |
| Non-western medicine | Alternative medicine practitioner |
| Complementary and alternative medicine | What are the alternative medicine |
| Alternative medicine for blood pressure | Chinese herbal medicine |
| Alternative medicine vs traditional medicine | Complementary and alternative medicine |
| What is a herbal medicine | Courses for alternative medicine |
| Books about herbal medicine | Alternative medicine and definition |
| Advantages and disadvantages of alternative medicine | Alternative medicine herbalism |
| Alternative medicine chiropractor | Debunking alternative medicine |
4) Alternative Tech
Alternative tech is a fast-growing niche that includes anything from renewable energy systems to smart home technology.
What's alternative tech?
Alternative tech refers to tech products designed to be more environmentally friendly than their functionally equivalent technologies that are dominant in current practice.
These products are designed to make life easier while reducing our carbon footprint and helping us reduce our impact on the environment.
For instance, the use of wind turbines as a source of electricity could be considered to be an alternative to the current dominant electric sources such as coal and petroleum.
Main sub-niches within the Alternative tech space
Wind energy
Solar panels
Alternative fuel vehicles
Alternative fuel products
Recycling
Alternative tech products
Biogas
Greywater reuse
Wind turbines
Soft energy technology
Alternative tech keywords
| | |
| --- | --- |
| Alternative tech products | Alternative assistive technology examples |
| Alt tech | Alternative technology examples |
| Alternative technology | Alternative technical concepts |
| Solar panels | |
5) Alternative Finance
There is a key interest in the field of alternate finance and may be a good niche to explore especially if you have a fiance background.
What's alternative finance?
Alternative finance refers to the different forms of financing that are outside the realms of the institutional financial systems in banks or capital markets.
Some sub niches of key interest within the alternative finance space are:
Alternative credit and lending
Buy now pay later services
Fintech
International money transfers
Online lending platforms
Cryptocurrencies
Crowdfunding
Open banking
Insurtech
Regtech
Digital cash and mobile wallets
Payment processors
6) Cosmetics Niche
The cosmetic niche is another great option to consider if you are into beauty products. Your content revolves around cosmetic advice and product recommendations, including:
Skin moisturizers



Hail gels
Anti-aging creams
Deodorants
Conditioners
Shampoos
Sunblocks
Cleaning products
Of course, you could niche down to specific use cases, such as makeup, skincare, fragrance, bath and body, hair, and beauty.
Another route you can take with this niche is to start a website that caters to the professionals in the industry. This works if you have a cosmetics background.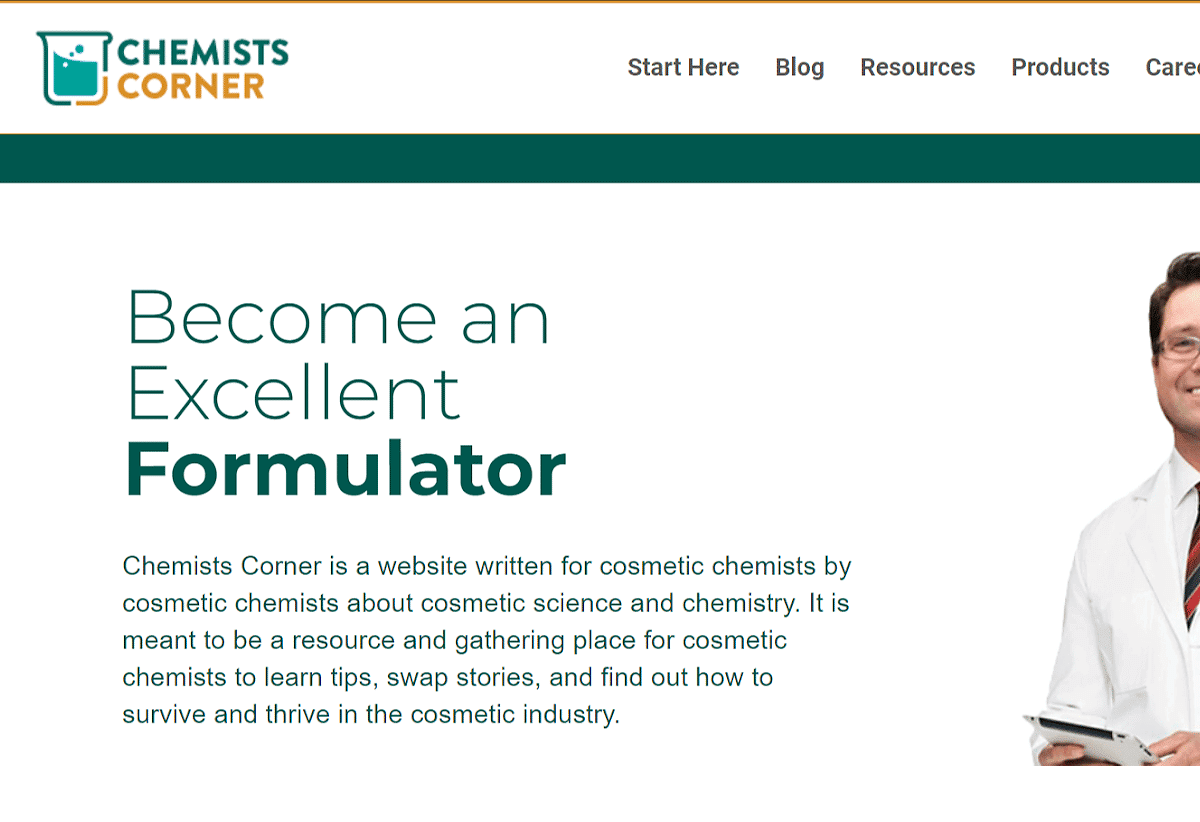 An example is Chemistscorner, a blog on Cosmetic science and chemistry for cosmetic chemists, by cosmetic chemists.
Cosmetic Keywords / Blog Post-Ideas
| | |
| --- | --- |
| Organic coconut oil | Dermaroller for face |
| Plastic-free soap | Cosmetic travel bags |
| Carnauba wax | Mascara for sensitive eyes |
| Cosmetics and skincare | Cosmetics Dentistry |
| Cosmetics fridge | Cosmetics organizer |
| Cosmetic brands | Cosmetics pouch |
| Cosmetics products | Cosmetics for men |
| Cosmetic gifts sets | How cosmetics are tested on animals |
| How much money do makeup artists make | Cosmetics for sensitive skin |
| Cosmetics testing on animals | Definition for cosmetics |
| Non-surgical cosmetic procedures | All-in-one gels |
7) Alternative Fashion
Popularly known as alt fashion, this refers to clothing that stands apart from mainstream fashion. They often include fashions associated with specific subcultures such as hip hop, kawaii, emo, 70's core, and lolita fashion amongst others.
As a niche, alternative fashion can be a great way to express your fashion styles, offer insights and build a community. However, while competition is generally low, developing great content and attracting an audience can be a monumental task, without a great strategy.
Subcultures dominating the alternative fashion niche:
a) Cyberpunk fashion style
This style appeals to tech nerds and enthusiasts. (See products from Arcteryx, Immense, and Fabric of the Future)
The audience includes fanatics of futuristic movies, Sci-fi readers, RPG gamers, and celebrities.
Cyberpunk fashion, also known as tech wear, is often influenced by movies such as The Matrix and Mnemonic. Popular types include trench coats, shiny back clothing, boots, and utility accessories like buckles and straps.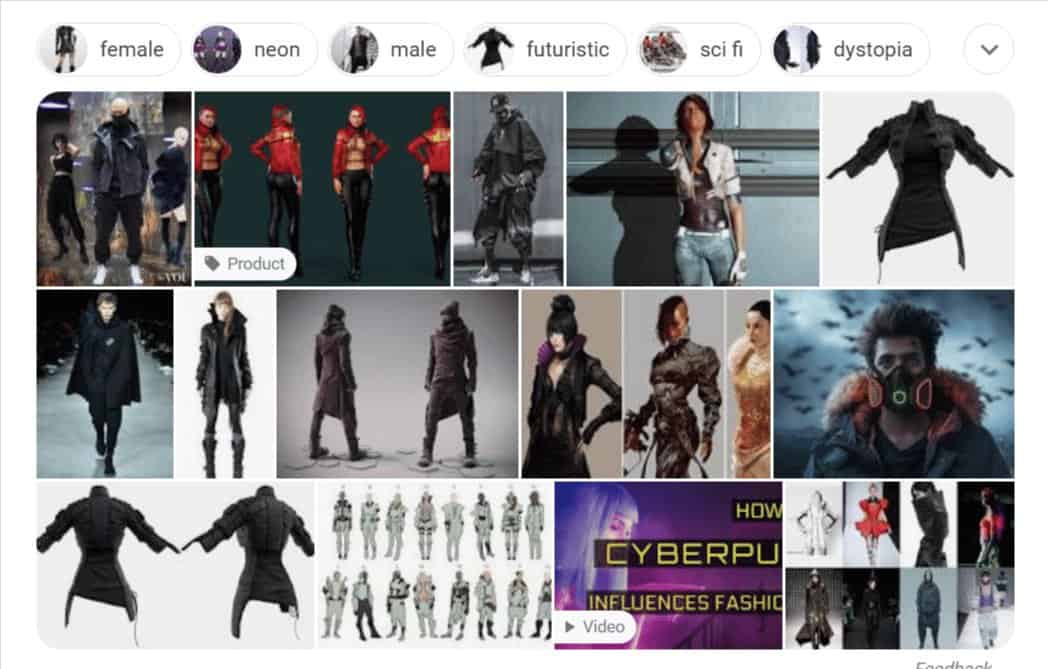 There are a few terms that are often used in the Cyberpunk fashion sub-niche:
Futuristic
Neon
Sci-fi
Dystopia
Concept art
70's, 80's, 90's
Urban
Costume
Japanese, etc.

b) Cybergoth Fashion Style
This is a style that derives its inspiration from goth, raver, and cyberpunk subcultures. The audience includes fans of goth music such as futurepop.
Most common fashion items include PVC dresses, with accessories such as fishnet stockings, furry legwarmers, goggles, gas masks, etc. These are the items you can promote on your Cybergoth alternative fashion blog.
c) Urban Ninja Fashion Style
Urban ninjas tend to wear black clothing with lots of pockets, belts, zip pockets, and hidden compartments. They also love hoods and masks that allow them to disappear into crowds without drawing attention.
Popular items include slightly oversized flannel coats, sleek sneakers, denim cropped pants, stacked black jeans, etc.
Other Alternative fashion subcultures
There are over a dozen subcultures that you can consider for your alternative fashion blog.
Here are just but a few:
Scene fashion style
Emo fashion style
Skatepunk fashion
Hipster fashion
Soft grunge
Seapunk fashion



Normcore
Witch House
Vaporwave
Cutesters fashion style
Memecore, etc.
As you can tell, the alternative fashion niche isn't really small per se, as there are several directions you can choose to take and establish a name for yourself.
Conclusion
As you can tell, there's more to the alternative niche than what meets the eye. From the surface, the alternative niche might seem like a niche in itself, but it's not unless you are running a blog on how to start and monetize an alternative niche blog.
Even the sub-niches discussed above are still too broad to blog about.
That's why it's important to do your research before jumping into any kind of affiliate marketing plan.
There are plenty of niches out there that may seem appealing at first glance, but when you look deeper into them, they won't work well for your business, or it will take you years to dominate. If you want to avoid starting a blog that 'won't' rank, take the time to choose your niche wisely.
Keysearch is an affordable keyword tool, starting at just $17/month, making it a great alternative to Semrush. Use KSDISC to get a 20% off deal.