It's not uncommon to feel stuck at a certain point in your life.
So whether you want to refocus your dreams, channel your efforts and energy on what matters, or even take charge of your career life, personal development blogs are wonderful resources for anyone looking to improve a given aspect of their lives.
Personal Development Blogs
Some of the most successful blogs within the self-help space that we admire include the following:
1) Happier Human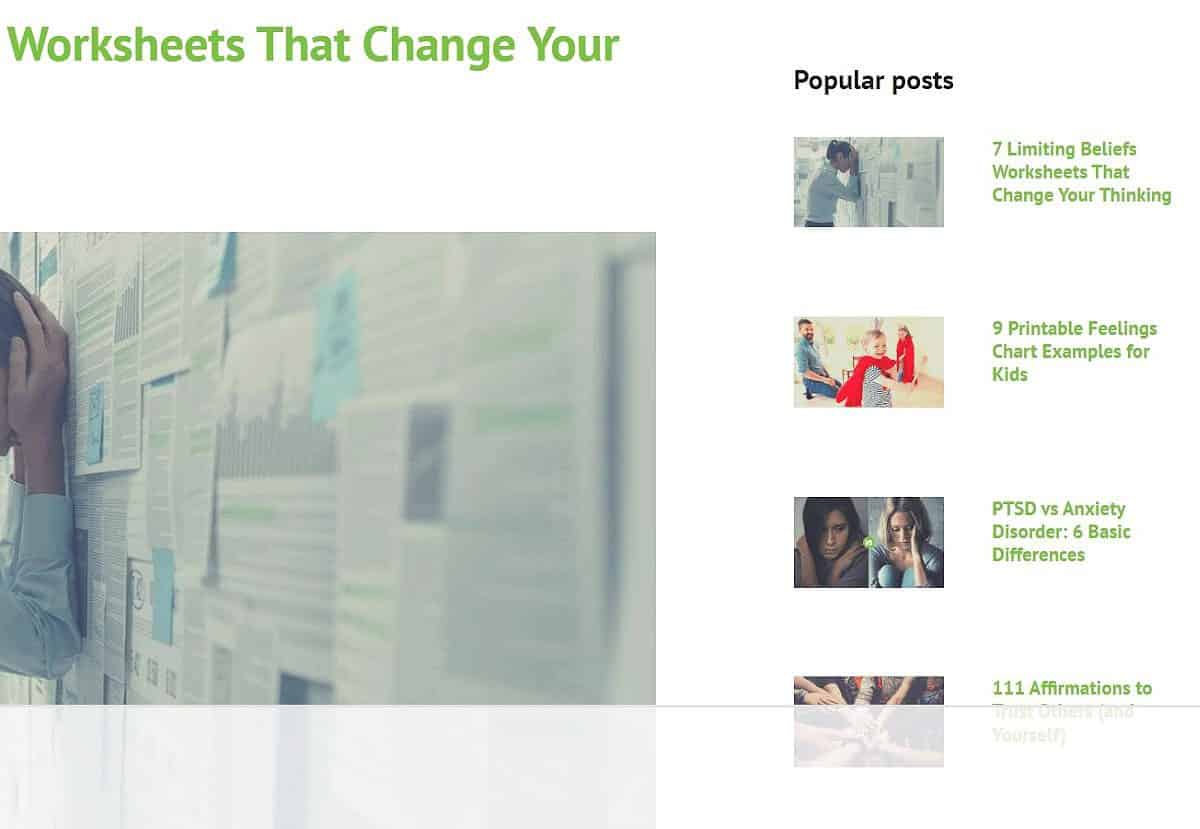 Happier Human is a blog that talks about happiness, as backed by Science.
Popular topics covered include:
Journaling tips,
Mindfulness,
Positive affirmations,
Happiness,
Stress management,
Gratitude,
Personality,
Psychology, and
Spirituality amongst others.
Happier Human sees over 7 million visits every month from the US alone.
2) Zen Habits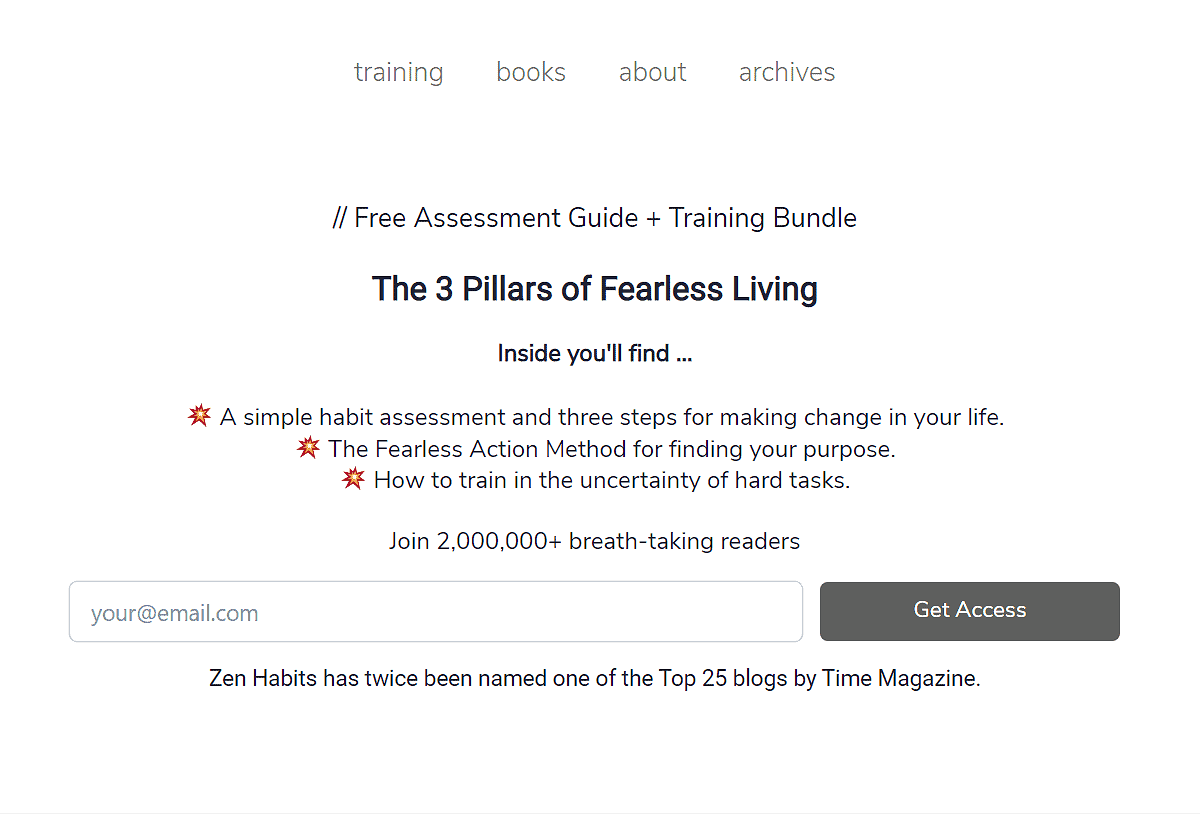 Zen Habits is a personal blog by Leo Babauta that helps readers form habits that help them beat the daily chaos that life presents.
Topics include:
Minimalism,
Simplicity,
Work productivity,
Fearless living, etc.
What started as a tiny newsletter, now sees its content distributed to over 2 million subscribers.
If you are thinking of starting a personal development blog that touches on proactivity and positive thinking, then Zen Habits should be your go-to resource for inspiration.
3) Chris Guillebeau (The Art of Non-conformity)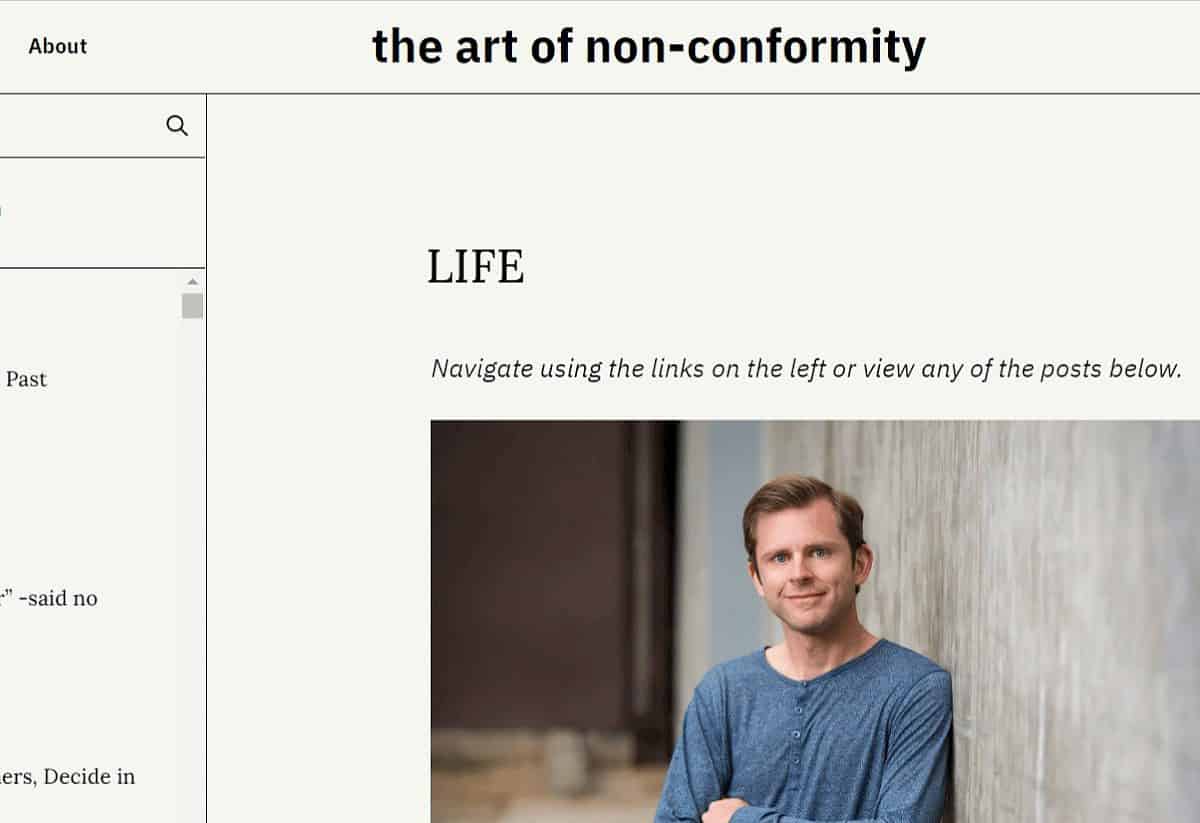 Chris authors The Art of Non-conformity, a blog that takes an interesting view on life, work, and travel. You will find great insights that are simple but effective.
Chris's audience is a group of people looking to adopt an unconventional lifestyle when it comes to daily habits, work, and finance.
Apart from the blog, Chris also uses his website to:
Run the Side Hustle School Podcast
Promote his bestsellers: The $100 Startup, The Money Tree, Born for This, and The Art of Non-conformity
4) MindSpaceCafe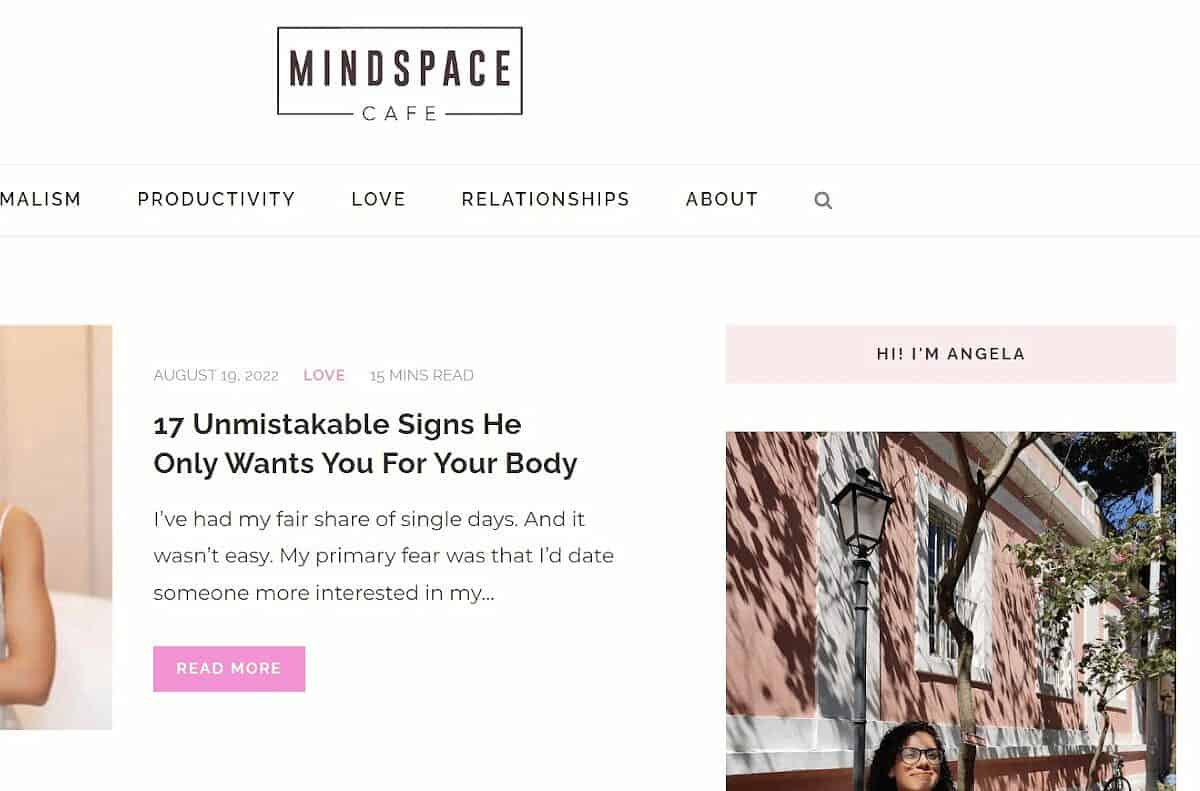 MindSpaceCafe is a relatively new blog by a lady I admire in the world of blogging.
Angela (Also author of Straycurls) shares her journey, tips, and pieces of advice on matters of productivity, healing, love, and minimalism.
Being a Psychology major graduate, Angela combines her knowledge with her creative prowess to develop content on the most sensitive topics such as dealing with grief in a way that captivates her audience, and her openness makes her relatable.
MindSpaceCafe is Angela's second blog, her first being Straycurls. She also started a new blog earlier this year, so if you are contemplating adding a new blog, then this queen is a testament that it's possible, even without a team.
5) Teal Career Hub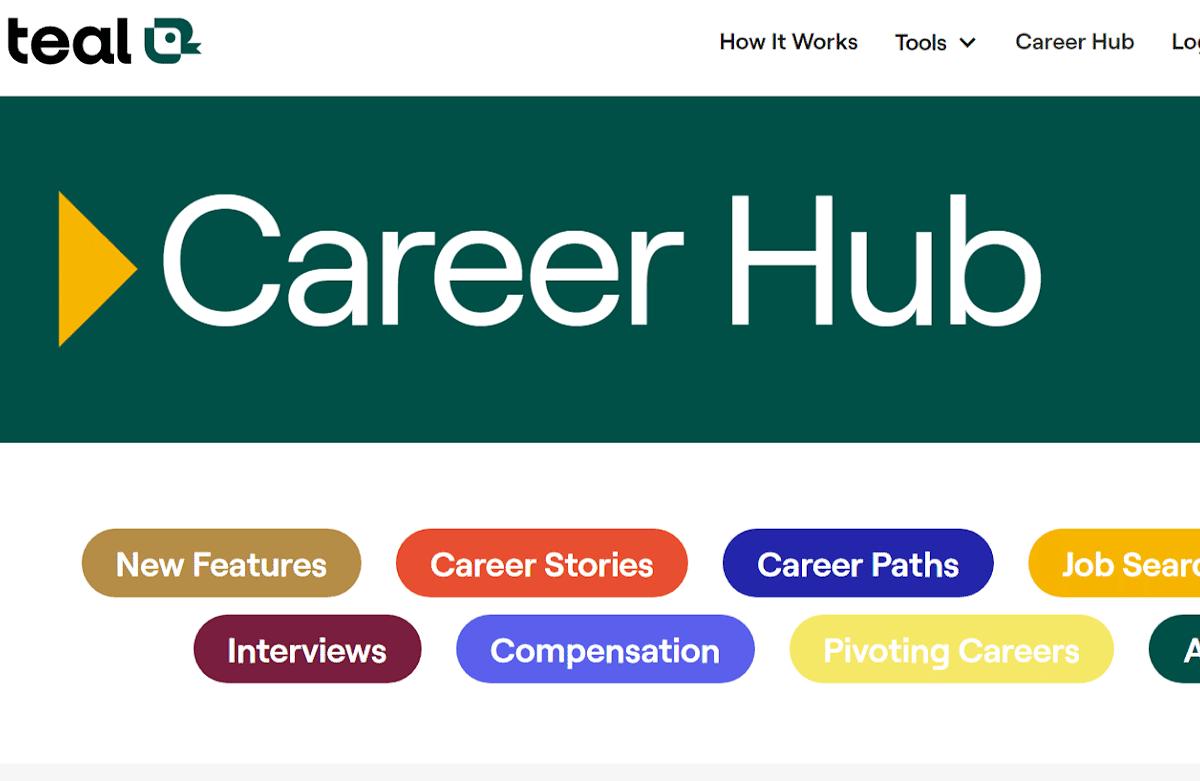 Teal, a career growth SaaS company, publishes Career Hub, a great resource on tips around career advancement.
Topics covered include:
Job search,
Resume development,
Career paths,
Salaries,
Job Descriptions,
Career pivoting, etc.
Dave Fano is the founder and CEO of Teal and frequently features on the Teal Career Hub, offering his insights from over 20 years of experience building brands and managing teams.
6) Mindful.org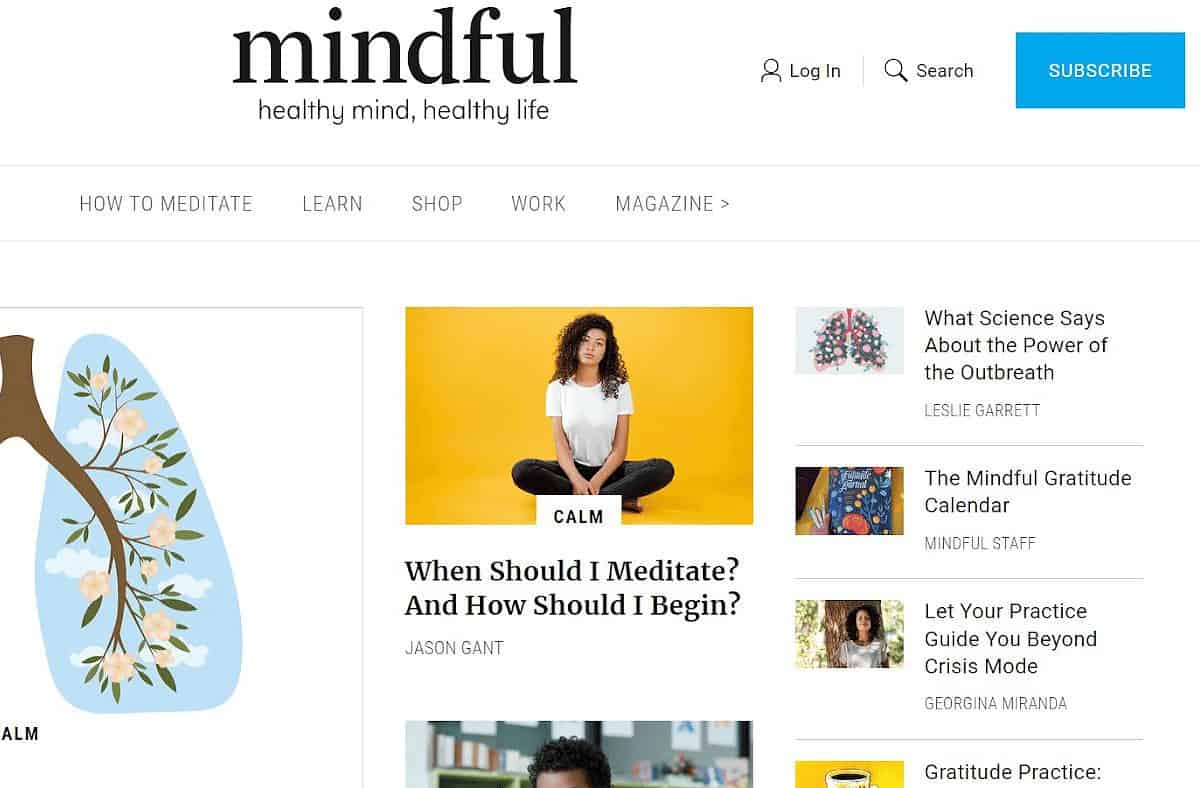 This website focuses on mindfulness and meditation, though it covers related topics such as happiness and gratitude.
As one would expect, this site also runs a podcast where most episodes are guided meditations featuring popular transformation coaches, mindfulness authors, and public speakers.
7) James Clear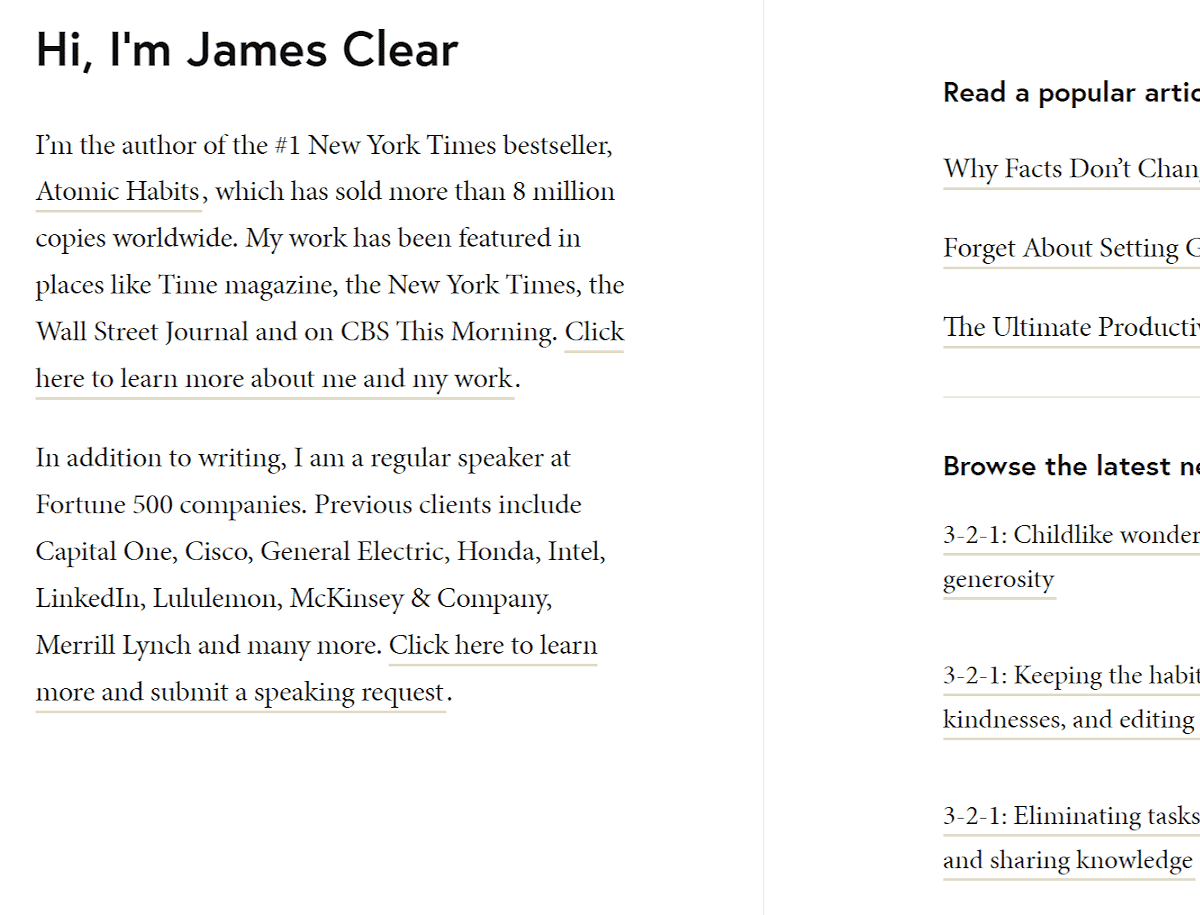 James is the author of Atomic Habits, a New York Times bestseller productivity book.
On his website, he publishes articles that focus on topics such as:
Creativity,
Healthy living,
Curiosity,
Happiness, etc.
James' writing style is direct, short, and sweet. With over 1,000,000 email subscribers, he certainly doesn't need to chase over organic ranking, which gives him the leeway to share just but actionable nuggets.
8) Lifehack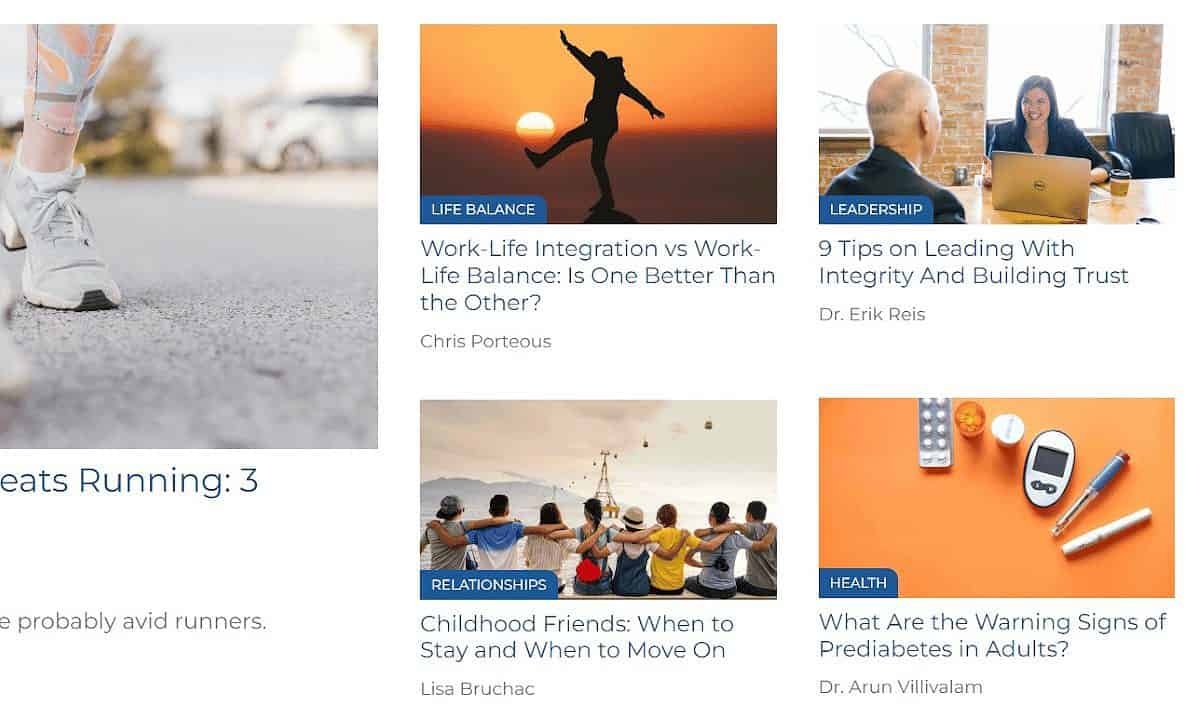 This is a personal development blog that I used to frequent as a High school kid. Yeah, I was that kid.
Honestly, though, Lifehack provides expert insights on matters leadership, entrepreneurship, health, wellness, careers, relationships, goal setting, and life balance.
9) Addicted2Sucess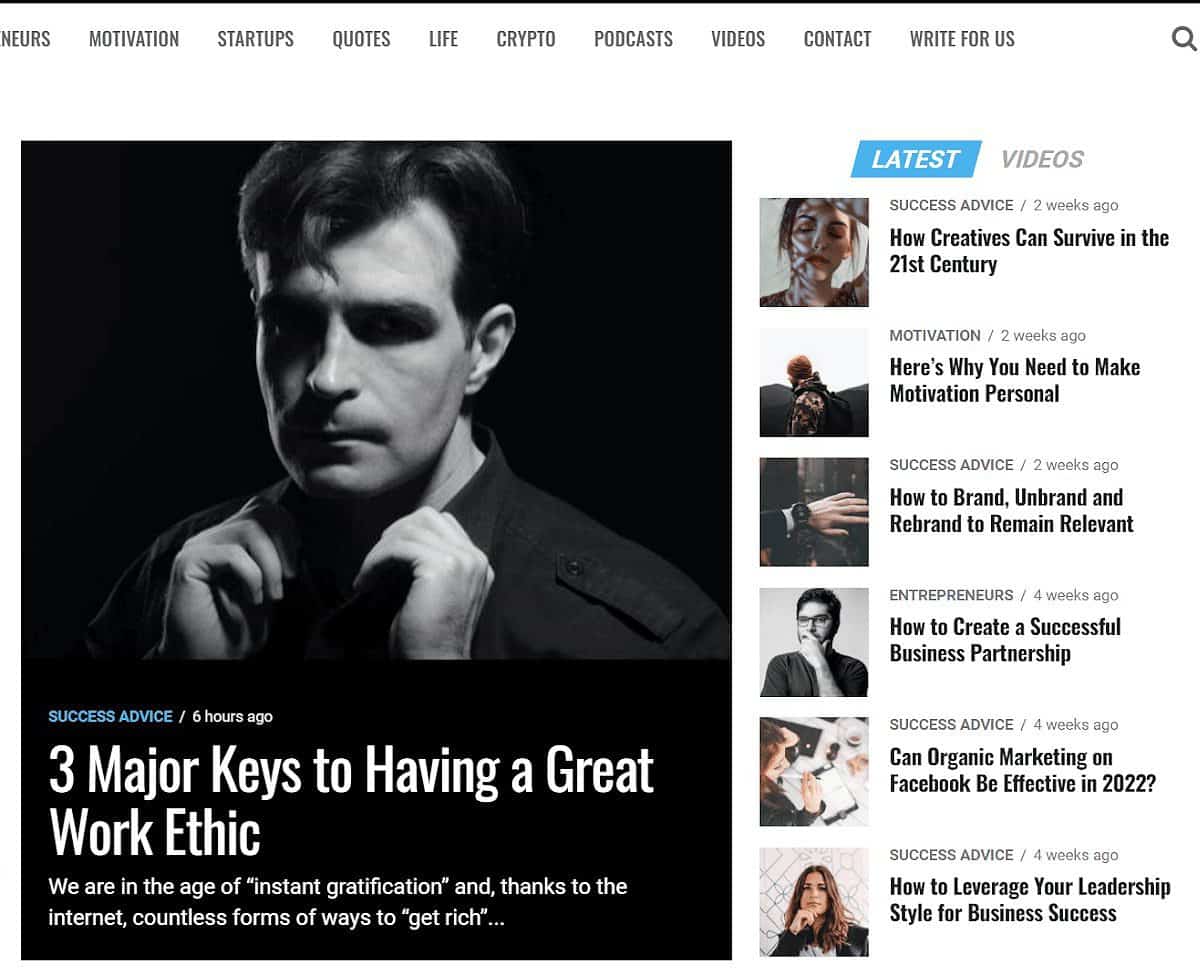 Founded by Joel Brown in 2011, Addicted2Success has grown to be one of the most personal development blogs today.
The blog features advice from entrepreneurs, celebrities, coaches, inspirational speakers, and other 'life' experts.
Topics covered include:
Motivation
Life Quotes
Entrepreneurship
Life Advice
Crypto, amongst others.
Wrapping up
Personal development is a broad term, with no strict definition. Resolving to improve yourself can mean different things for different people, but most commonly it involves three things:
Ditching bad habits
Forming new habits
Developing and pursuing goals and
Gaining a deeper understanding of who you are and what you need to do to be happy.
These are the things to keep in mind when brainstorming a personal development niche to start a blog.
You can use the blogs above to give you a rough idea of what topics others are covering, and most importantly, the different angles you can take when tackling a given topic.