American Express is well known for its series of credit cards, but it actually has an online banking service.
This wing is the American Express National Bank and offers personal banking services, including high-yield savings accounts and certificates of deposit.
American Express National Bank Routing Number
If you want to add external funds to your American Express bank account, you'll need a routing number.
Unlike other banks we've discussed, American Express only has one routing number since it doesn't have physical locations.
Now, the American Express routing number is 124085066. Also, you can find this number when you log in to your account via their website.
Does American Express have a SWIFT Code?
SWIFT codes are used to enable international wire transfers. However, when it comes to American Express, your high yield savings account is not equipped to handle international transfers
Does American Express Credit Card Have a Routing Number?
No. Credit cards do not have routing numbers, only bank accounts.
What's a Routing Number?
A routing number is a 9-digit number that identifies the financial institution where you hold your account. This number is used by financial institutions to process electronic transactions, and it typically appears on checks and other financial documents.
The routing number is sometimes called a transit number, ABA number (American Bankers Association), or ACH number (Automated Clearing House).
This information is used by banks to process electronic transactions such as direct deposits, electronic checks, wire transfers, and money orders.
Are Routing Numbers Necessary for Banking Services?
Routing numbers are not strictly necessary for daily banking transactions, but they are important if you want to use services like direct deposit or wire transfers.
Other Bank Routing Numbers
Here are some other banks whose routing numbers we've covered before:
Cheaper Way to Send and Receive International Payments
Wise makes sending and receiving money across countries seamless, faster, cheaper, and convenient. Use our link to send $500 without sending fees.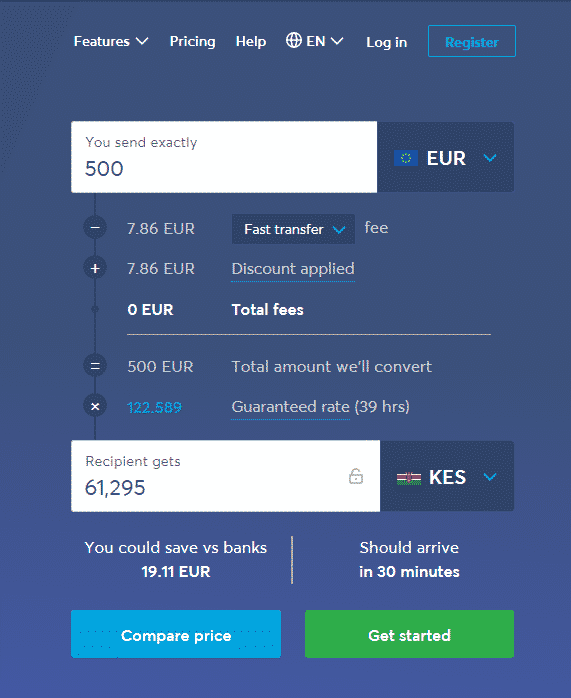 Here are just a few reasons to try Wise:
Most competitive rates
Easy process
Secure transfers
Wise is trusted by giant companies
Make borderless transactions easy