Want to use your Citibank account to send or receive domestic or international wire transfers?
Then be sure to use your correct Citibank routing number to ensure that your funds are transferred to the right account.
Citibank routing numbers for wire transfers
For Citibank wire transfers, you will need either of the two number codes below, depending on whether the transfer is domestic or international.
1) Citibank Domestic transfers
For domestic wire transfers, the Citibank routing number you'll need to use is 321171184
2) Citibank International Wire transfers to Accounts in the US
If you are receiving international transfers in the US, use 31100209
3) Citibank International Wire transfers
When transferring internationally, you will also need a SWIFT code. Citibank SWIFT code for international wire transfers is CITIUS33
Citibank Routing Numbers, by State
These Citibank routing numbers are usually used for domestic ACH transfers as well
| State | Citibank Routing Number |
| --- | --- |
| Citibank California, Northern | 321171184 |
| Citibank Delaware | 31100209 |
| Citibank Illinois | 271070801 |
| Citibank Nevada | 322271724 / 322271779/ 321070007 |
| Citibank New York | 21000089 |
| Citibank Texas | 113193532 |
| Citibank Washington DC | 254070116 |
| Citibank Connecticut | 221172610 |
| Citibank Florida | 266086554 |
| Citibank Maryland | 52002166 |
| Citibank New Jersey | 21272655 |
| Citibank South Dakota | 21000089 |
| Citibank Virginia | 254070116 |
| Citibank California, Southern | 322271724 |
If you don't see your state listed or aren't sure where you opened your account, call Citibank at 800-374-9700 for assistance.
What is a Routing Number
A routing number is a 9-digit number that identifies a financial institution and allows for electronic transactions to be routed to the appropriate institution.
You need your Citibank routing number to complete certain financial transactions, including:
Automatic bill payments
Domestic wire transfers
International wire transfers
ACH payments
Setting up direct deposits
Receiving benefits from the government, including tax refunds
Transferring money between accounts at different banks or investment firms
How to Find Your Citibank Routing Number
To locate your Citibank routing number, you have a few options:
1) Identify the Routing Number with Your Bank Checks
Your bank check has your Citibank routing number located on the bottom left. This is the 9-digit number you need when transacting bank transfers.
2) Check Citibank routing number online
You can also find your routing number using your Citibank online portal, following the steps below:
Log into your Citibank account and visit the Account Details page.
Click on View Image for a posted check. This check should show you your routing number
For a savings account routing number, you'll need to check your latest bank statement using the online portal
3) Call in for your Citibank routing number
The third option is to actually call in through the customer service number, 800-374-9700. You will need to answer a few details to identify yourself, and then you can ask the representative to confirm your account's routing number.
About Citibank
Citibank is a personal banking division of Citigroup. It offers personal checking, savings and mortgage accounts, credit cards, loans, and lines of credit. Citibank has over 200 million account holders and operates in 160 countries
Is Citibank a Good Bank?
Yes, Citibank is a good bank, that has been in operation since 1812.
If you're looking for solid full-service banking products and services, Citibank is a good bank. You can open an account at a Citibank branch or over the phone. They also have many fee-free ATMs.
However, if you're looking to earn the best interest rates on your deposits, you may find better rates at an online bank.
Is Citibank FDIC Insured?
Yes, all Citibank bank accounts are insured by the Federal Deposit Insurance Corporation (FDIC# 7213) for up to $250,000 per depositor for each account ownership category in the event of a bank failure.
Other Bank Routing Numbers
Here are some other banks whose routing numbers we've covered before:
Cheaper Way to Send and Receive International Payments
Wise makes sending and receiving money across countries seamless, faster, cheaper, and convenient. Use our link to send $500 without sending fees.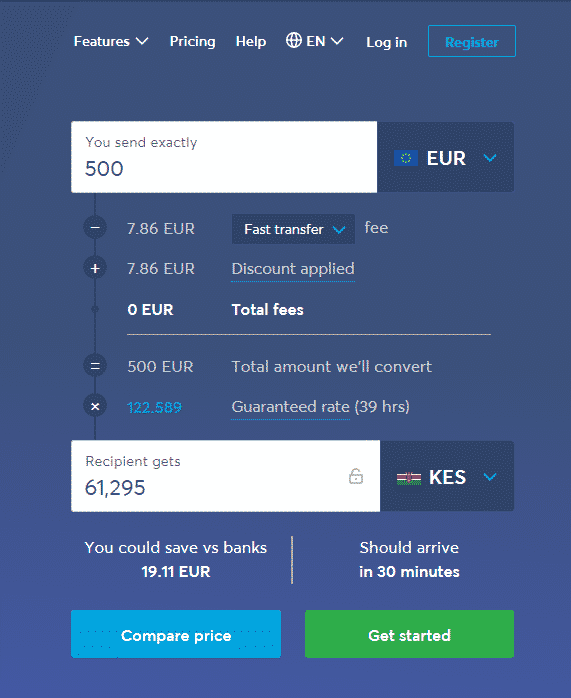 Here are just a few reasons to try Wise:
Most competitive rates
Easy process
Secure transfers
Wise is trusted by giant companies
Make borderless transactions easy