One of the best ways to make money fast is through apps for odd jobs. These apps pay you to do simple tasks, that often include:
Providing handy work
Sharing your opinions on products
Shopping for others etc
If you have extra time to spare, then you can download some of the best odd job apps and make that 100 bucks weekly, without much hustle.
Odd Job Apps for Delivery Services
Got your own car? You can make money doing delivery jobs from home. There are dozens of odd job apps that pay you to deliver meals, groceries, and anything really to customers.
Some apps also require you to run shopping errands for their customers. Delivery jobs tend to pay either per hour or per mileage.
1) Instacart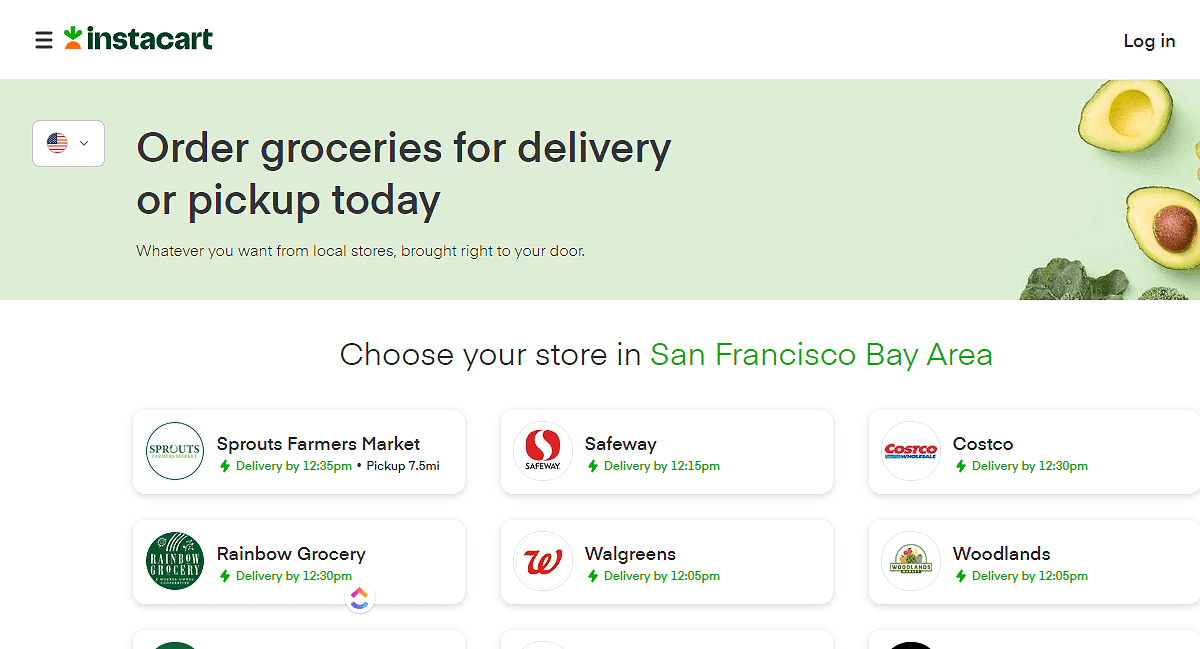 Instacart is a popular app that people use to have groceries delivered to them. Customers use the app to place orders and nearby 'shoppers' can pick the tasks they want to fulfill.
This app allows customers to shop online from home, at the stores of their choice, and have their orders delivered in an hour or so, without them having to leave the comfort of their cushions.
No one likes driving away to a grocery store that is 30 minutes away when there is a better option at their disposal.
To make money with Instacart, you can apply to become a shopper. The requirements are quite simple:
Need to be above 18 years
Have to pass their background check
Why become an Instacart Shopper?
Make extra money weekly shopping for others
Work at your own convenience
To start making money on Instacart, you will need to choose the area you will be shopping in, and then download the shopper app to start the application.
2) DoorDash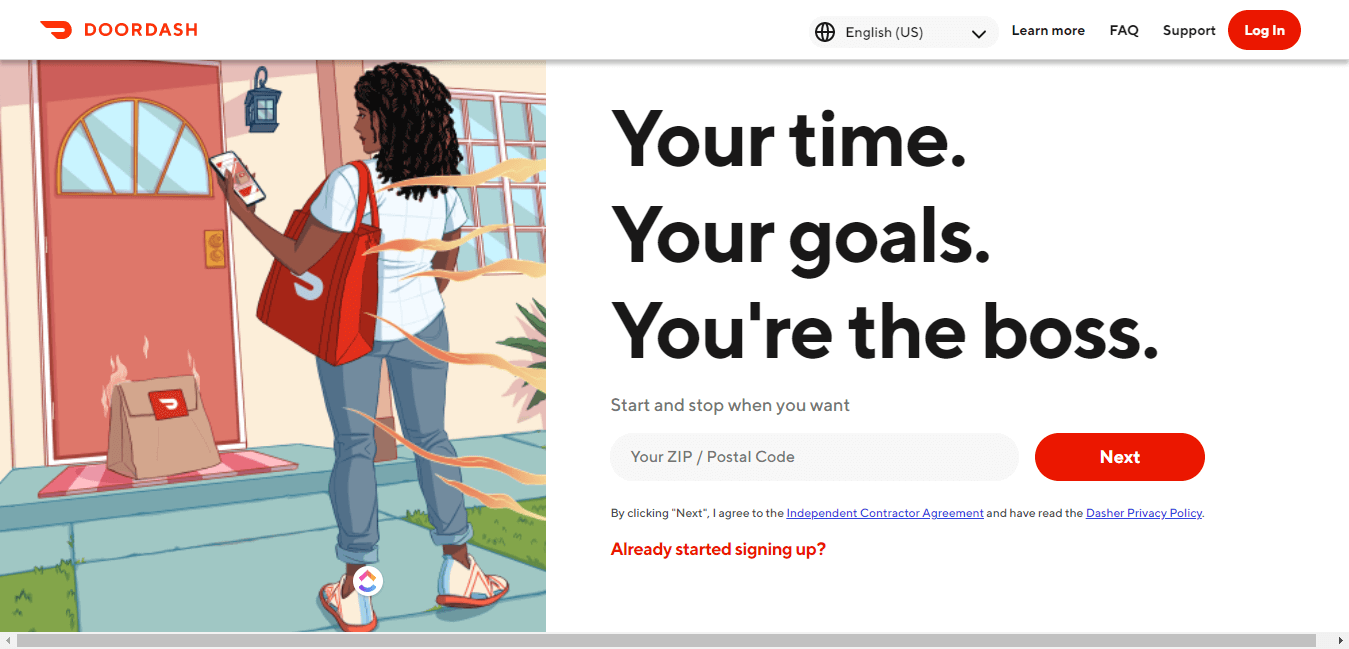 Doordash is another of the best odd job apps offering delivery services. This app pays you to deliver local restaurant orders to customers.
Doordash is available in about 7000 cities in the US, Canada, and Australia, so if you come from these areas then you can sign up as a dasher and earn extra money.
To be approved as a DoorDash Dasher, you need to fulfill these requirements:
Have a transportation means (car, scooter, or bicycle)
Be 18 years of age or older
Have a Drivers Licence
Pass a background check.



The application process is rather simple. All you need is to indicate your area on the website, complete the application, get approved, and then download the app.
Your job as a dasher is to accept a delivery opportunity. Once you do, you'll need to drive up to the restaurant, pick up the food and then deliver it to the customer's door.
3) UberEats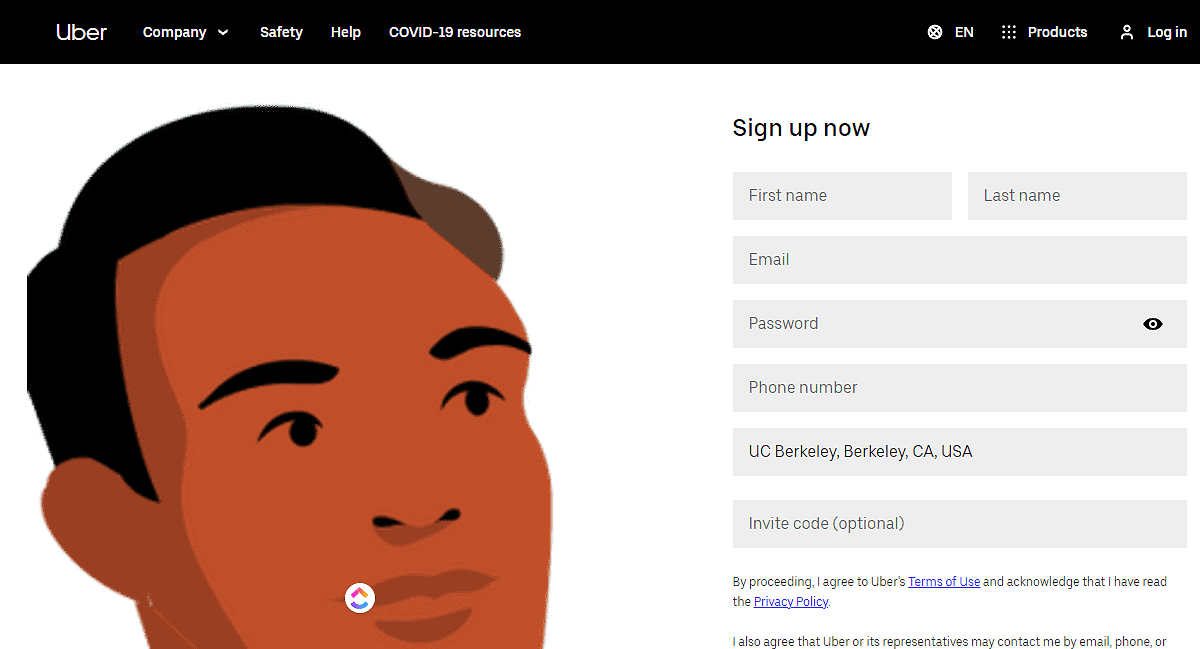 UberEats is a well-known food delivery service available in most countries, so you won't find a problem finding jobs in your area.
Unlike other delivery services, UberEats have longer application steps, and the whole process can last up to 3 or so days.
You'll need to be 18 years or older, have Identification documents, own a motorbike or bicycle, and a smartphone.
To start your application, you'll need to download Uber Driver App, submit your details and identification documents and wait for the background check. Once approved, you will be able to start taking orders.
4) GoPuff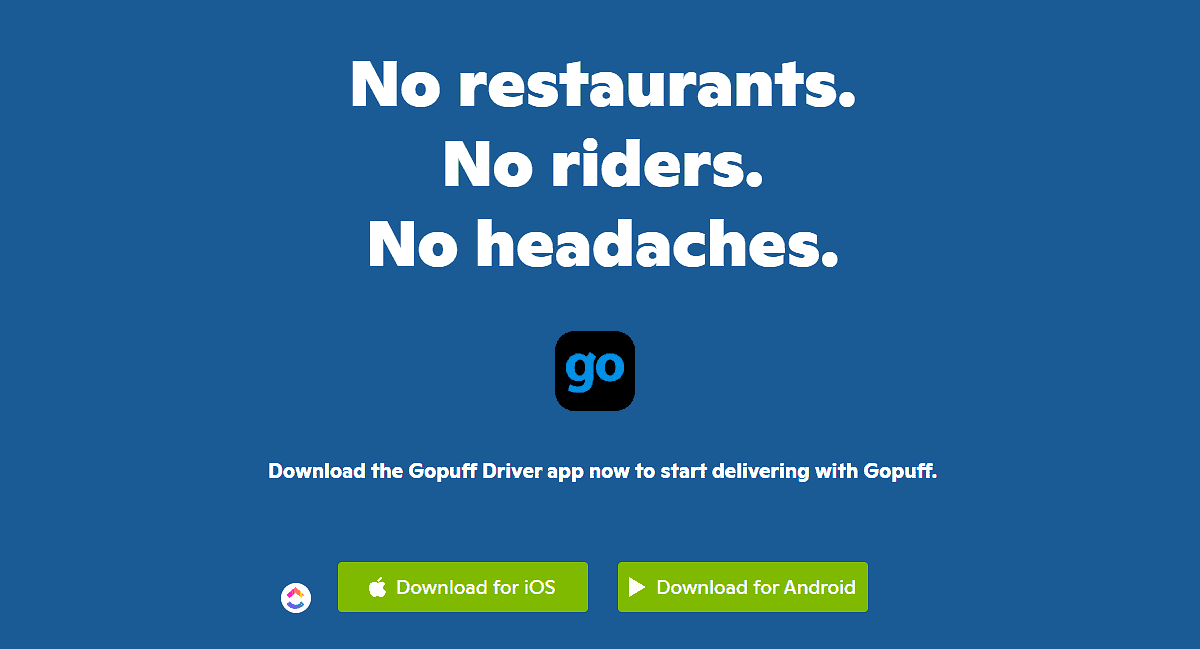 GoPuff is an app for ordering everyday essentials online. From morning snacks, food and drinks, and cleaning supplies, to baby essentials and electronics, this platform is essentially whole shopping from home.
GoPuff markets its delivery service as 'no restaurants, no riders. No headaches,' meaning it's easier and faster to start earning from the website.
To get started as a GoPuff driver, simply download their app and start the application process
Other odd jobs websites for delivery services you can explore include:
Not fun of food delivery odd jobs apps? Then, read on to explore opportunities for online jobs.
Online Odd Jobs Websites and Apps
Another set of odd jobs apps are online marketplaces like Fiverr and job boards like FlexJobs.
5) Fiverr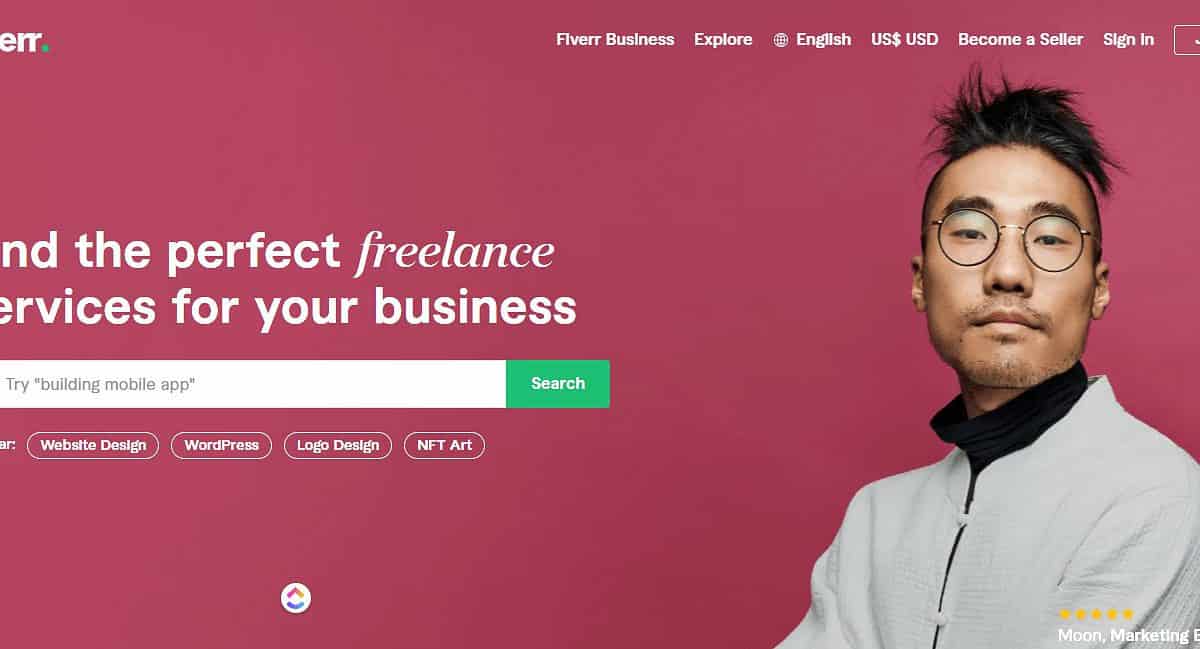 Fiverr is a great odd job website where you can offer almost any service, and people will buy it. Some of the best selling jobs and services on the platform include:
Logo design
Copywriting
SEO Writing
Guest posting services
WordPress design etc
Apart from these services, odd jobs such as abstract art, horror illustrations, virtual friendships, doing odd jobs, and reading scripts as a famous celebrity figure, are actual gigs that people buy on Fiverr.
Now you are better off selling on-demand professional services like content writing, graphic design, website development, etc on Fiverr, as you will get many orders and help you build a solid portfolio
6) Swagbucks
This is a website that pays you to complete simple odd jobs and get paid in cash.
When you sign up, you get a $5 bonus, so be sure to check them out. If you are from the US, then you will find more earning opportunities. Some of the tasks you can complete with this money-making app include:
Doing simple surveys



Watching Videos
Playing games
Searching online etc.
The number of opportunities depends on your residing country.
How does it work?
To get started, head over to the Swagbucks page, and register to earn your $5 bonus. Once signed up, you will see the offers available to you and you can start completing them.
7) FlexJobs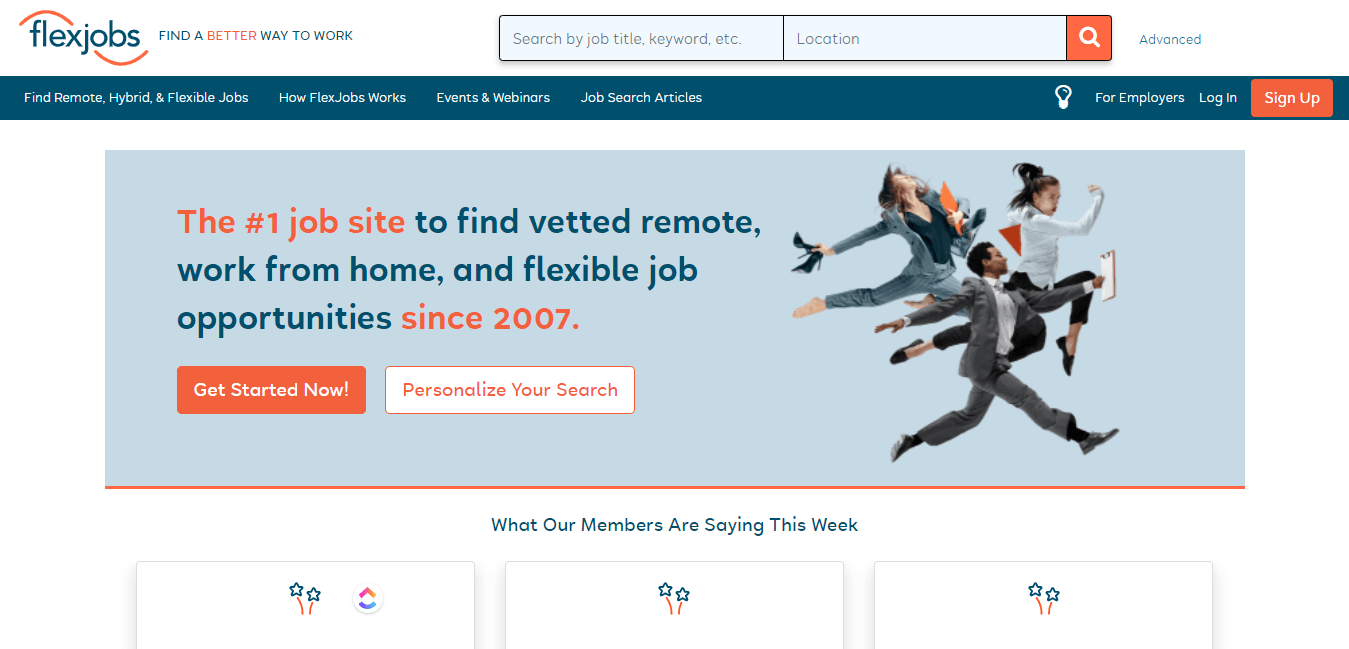 Flexjobs is a website that offers thousands of freelance and remote job opportunities.
It's a premium job board, meaning that the majority of offers here are genuine.
If you haven't had much success with freelance websites like Upwork, then try Flexjobs to get instant access to nearly 30,000 active job listings.
8) InboxDollars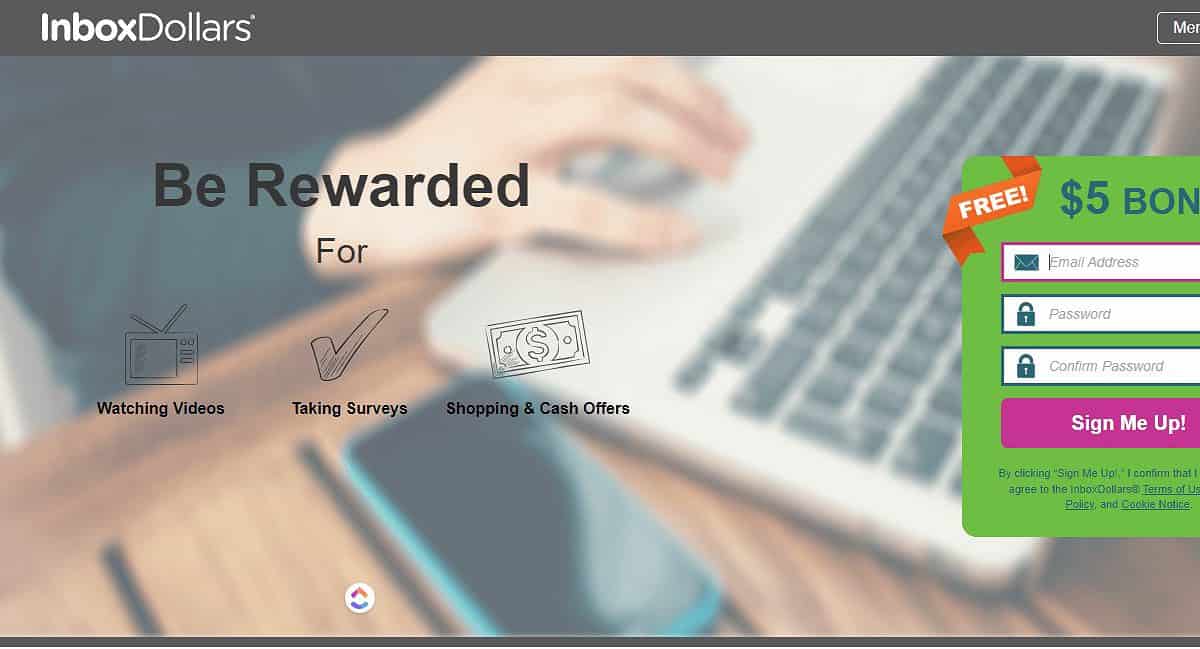 If you are a fan of rewards websites, then you'll love InboxDollars.
This website pays you to do odd jobs such as taking online surveys, reading emails, watching videos, etc.
Most surveys on InboxDollars pay anywhere between $0.5 to $5 and can take up to 20 minutes to complete.
Sign up at InboxDollars for a $5 Bonus
Other reputable survey and rewards sites include:
Survey Junkie
MyPoints
Pinecone Research
9) Solid Gigs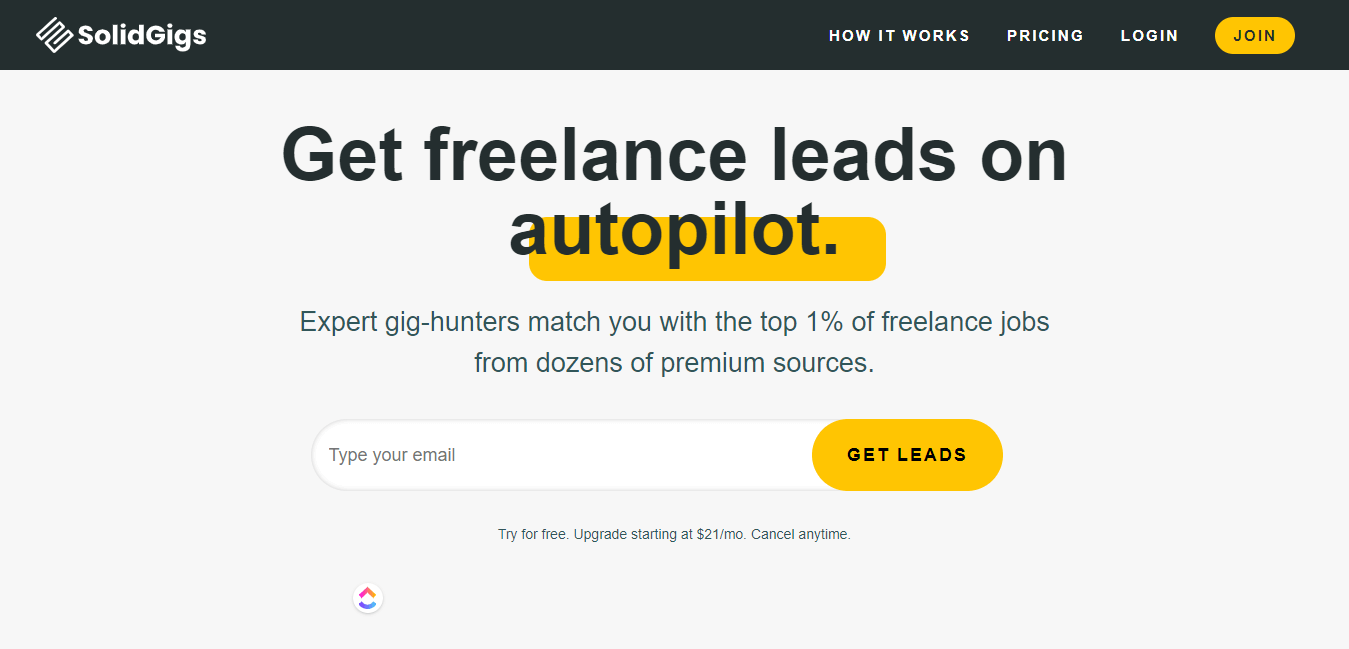 This is another premium job board for content developers that makes it super easy to land clients who pay well.
Sign up here
10) FancyHands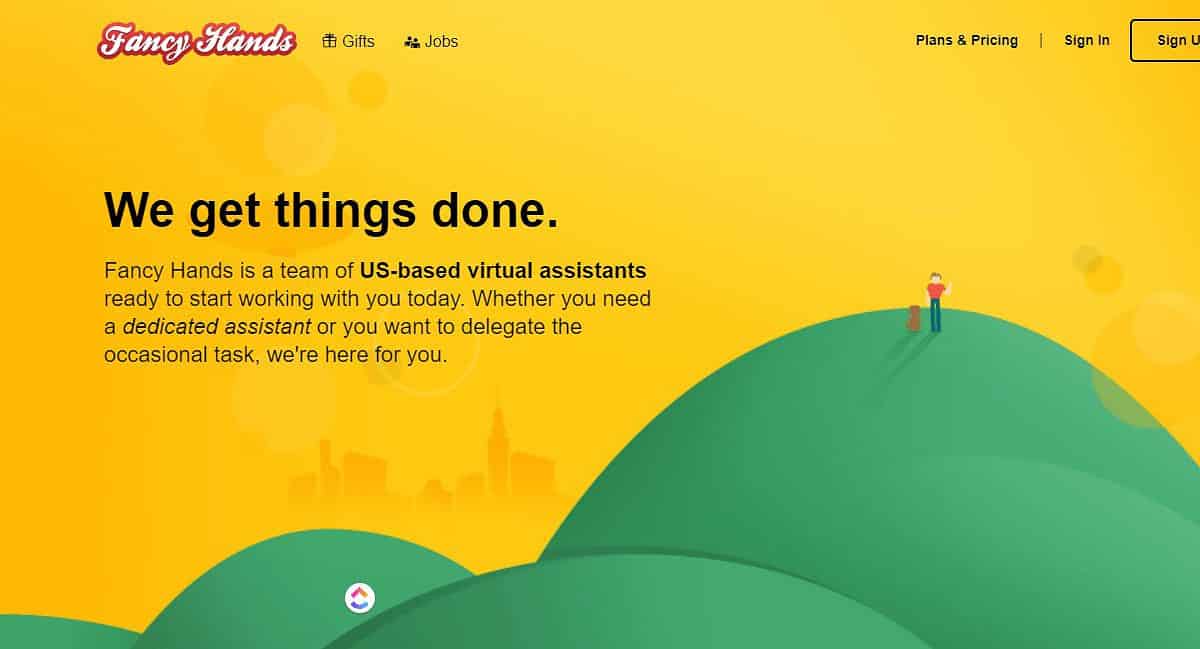 Fancy Hands is an American company that hires remote assistants to complete tasks and errands for their clients.
Fancy Hands is looking for assistant-level tasks, so don't expect to be transcribing interviews or writing blog posts.
Instead, you'll be doing things like scheduling appointments, compiling data for spreadsheets, making phone calls, or researching information on the Internet.
Most tasks will net you $5 and are expected to take you around 20 minutes to complete, though some are more demanding
Best Apps for Odd Jobs Near Me
Don't mind running errands or doing physical work? Then these apps are suitable for finding odd jobs in your local area.
These websites make it easier to find people in your area who need help with tasks such as dog walking, fixing their kitchen sinks, interior design, or anything really.
11) TaskRabbit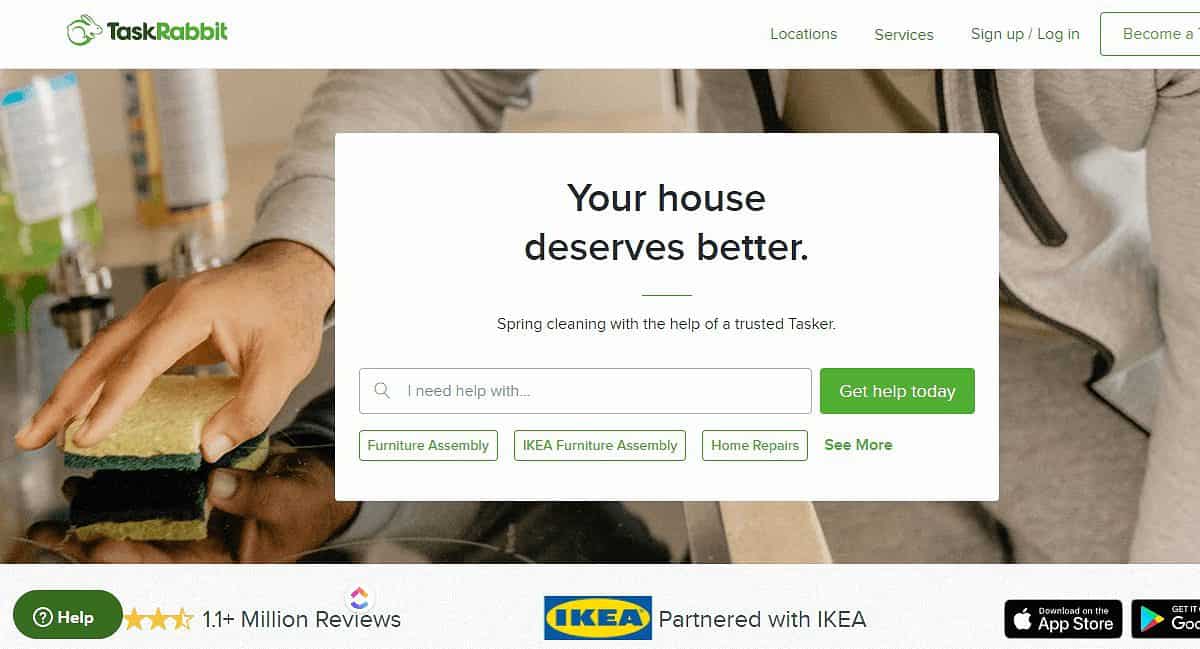 Earn extra cash helping neighbors with their to-do lists.
TaskRabbit connects people looking for help with tasks like running errands, moving, cleaning, delivery, and handyman services with trusted individuals who have the time and skills to get things done.
You can earn money as a tasker in your spare time while helping others out of a bind.
Tasks range in price from $30 to $50, and in most cases, you'll be able to complete multiple tasks per day.
Similar to Uber, TaskRabbit has a rating system, so if you want to get the best jobs you better do the best work possible.
12) Thumbtack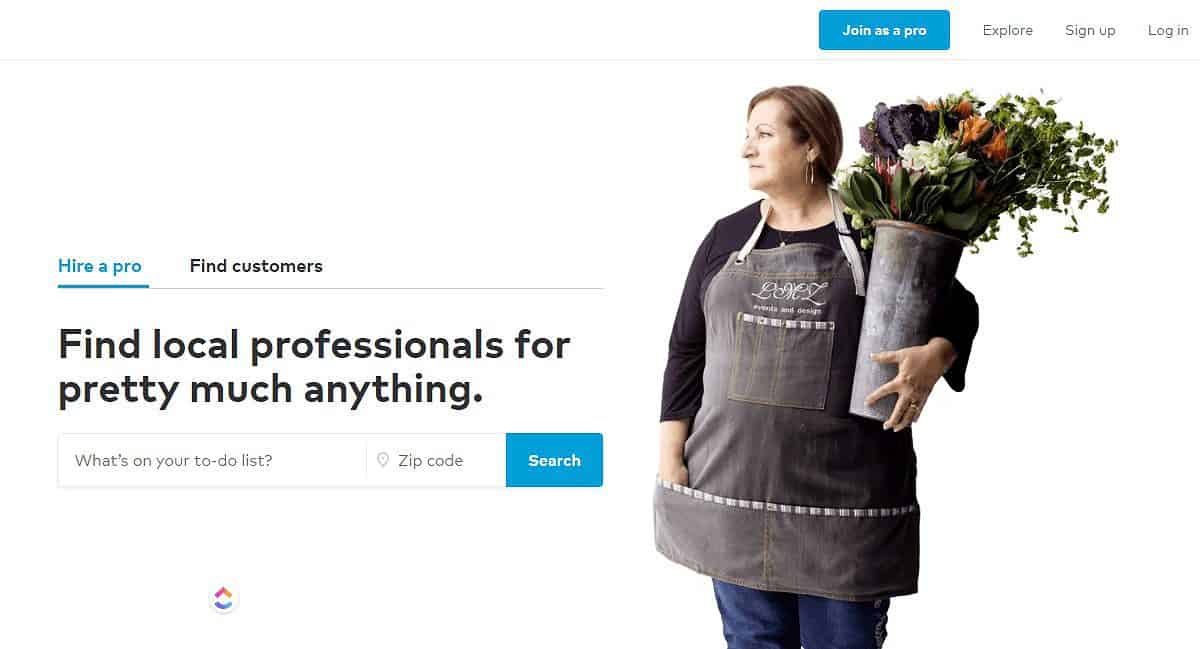 Thumbtack is a marketplace like TaskRabbit but is geared towards professionals and businesses.
This makes it easier to offer complete packages that generally cost more than a simple task on TaskRabbit. Think full-day shoots and complete web design services, interior painting, interior decor, etc.
The goal is to enable users to start and complete a project with the help of professional service providers like you.
Wrapping Up
I hope that this list of apps for odd jobs has given you ideas on what you can take up next to make extra money in your free time.
For more sustainable ways to make money online, I recommend checking out our detailed post on the 23 Legitimate ways to make money from home.