Is there a magic number that turns your blog into a cash-generating machine? Spoiler alert: There is.
So, how many page views is good for a blog? Let's dive in.
Well, it depends. But, here's a hint: reaching 10,000 and aiming for 30,000 can get you on track to that magic number.
Let's explore why.
Why is 10,000 page views significant?
Once you hit 10,000 page views, chances are that you've found your stride. At this point, your blog has the potential to start monetizing.
You're publishing compelling, engaging content, and you're consistently drawing in an audience. That's no small feat.
Moreover, reaching 10,000 page views opens doors for partnering with ad networks such as Monumetric and Ezoic which pay relatively higher than Google Adsense.
Setting the bar higher: 30,000 page views
Your next goal should be 30,000 monthly pageviews according to Google Analytics. Hitting this figure could mean that your blog is now earning a sizeable amount per month in Display Advertising.
Depending on your niche, the topics you cover, and the keywords you target, you could earn anywhere between $150 to $532 per month.
Not to mention, your options for ad networks expand. Now, you're looking at Monumetric, and SHE Media, among others.
How many page views is good for a blog?
Straight to the point, you should be aiming for at least 50,000 monthly sessions or approximately 65,000 page views.
With these numbers, you can join prestigious ad networks like Mediavine and start making serious money – we're talking at least $1,000 USD per month.
But there are other benefits too, such as:
Higher potential for brand partnerships
Increased authority in your niche
Greater chances of virality
With a good strategy, you can get hit the numbers above within a year or two of your blogging journey.
Power of Ad Networks
If you want to monetize your blog via display ads, premium ad networks are your allies. They sell ad space on your blog to advertisers and pay you for it, and they have refined ad-serving technologies that guarantee you higher RPMs.
Let's break down the major players.
How to reach 65,000 pageviews or 50,000 monthly sessions
Now, we get to the meat of the matter. How do you reach these lofty heights of 65,000 pageviews or 50,000 monthly sessions?
Here are a few tips:
1) Push out quality content more often
High-quality content is crucial for attracting and retaining your blog's audience.
Why a content calendar matters
A content calendar keeps you organized and consistent. It outlines when you'll publish content, ensuring a regular flow of fresh material that gives readers a reason to revisit your blog.
If you're looking for a great editorial content calendar and revisions plugin for WordPress then I highly recommend Strive Calendar, at just $7/month.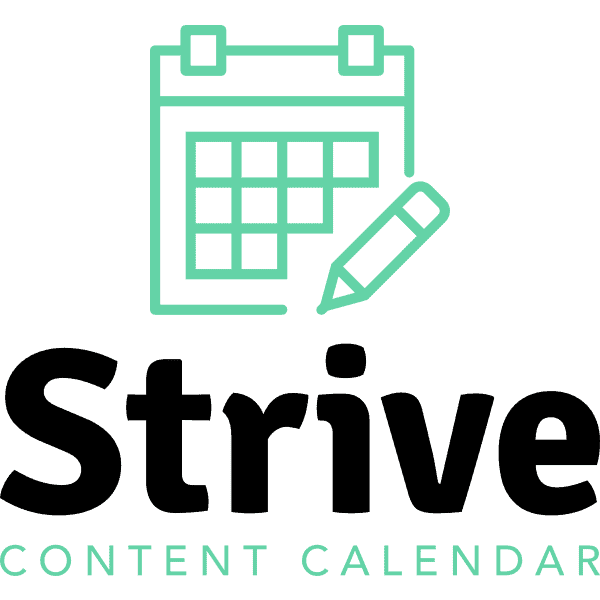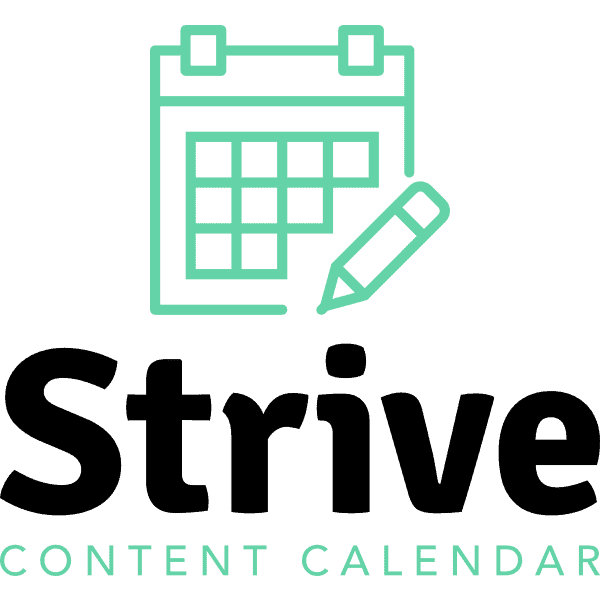 Balancing quantity with quality
It's crucial to maintain a balance between content quantity and quality. High-quality content engages your readers, encourages shares, and ultimately leads to higher page views.
The art of repurposing old content
Consider repurposing your top-performing posts into other formats like infographics or videos. This strategy provides fresh content and can help reach a wider audience who can then circle back to your blog.
2) Leverage the power of generative AI tools like Jasper
AI tools like Jasper can boost your content creation process, resulting in increased page views.
Faster content generation with AI
Jasper's AI-driven approach can generate a variety of content faster than a human, giving you more time to engage with your audience and promote your blog. Other AI tools you can use include Google Bard AI, ChatGPT, Copymatic, etc.
SEO-optimized content made easy
Today there are AI tools that can help you optimize your content for SEO, enhancing its visibility in search engine results and driving more organic traffic to your blog.
These tools include Neuronwriter, Surfer SEO and Contentpace
Crafting engaging headlines
A compelling headline grabs a reader's attention and encourages clicks. Jasper can assist you in crafting such attention-grabbing headlines.
3) Use Pinterest to boost your pageviews
Pinterest is a potent tool for driving traffic to your blog.
Create attractive pins
Quality images and engaging captions can attract Pinterest users' attention, encouraging them to visit your blog.
Utilizing SEO strategies on Pinterest
Applying SEO strategies on Pinterest, including using relevant keywords in your pin descriptions and board titles, can increase your pins' visibility.
4) Grow a TikTok account, don't ignore TikTok
TikTok, with its enormous user base, can significantly increase your blog's traffic.
Sharing valuable content snippets on TikTok
Short, intriguing video snippets of your blog content can pique viewers' interest and lead them to your blog for more information.
Engaging with your TikTok audience
Engage with your TikTok audience by responding to comments, participating in trends, and consistently posting valuable content.
Using the link in your bio effectively
Include a link to your blog in your TikTok bio. This provides an easy way for viewers to access your blog, thereby increasing pageviews.
5) Do deep keyword research using tools like SERanking
SERanking, a cost-effective keyword research tool, can help you increase your blog's page views. This tool starts at $39/month, making it a great alternative to more expensive SEO tools such as Ahrefs and Semrush.
If you want a more affordable option, then consider Keysearch, starting at just $13. 6 per month when you use our link to register and apply this coupon code for 20% off: KSDISC
Use the tools to find low volume and low competition keywords that blogs with Domain Authority lower than yours are ranking for on page one on Google, and write more comprehensive content targeting them.
Next track keywords of interest and optimize your content accordingly.
Utilizing SERanking for competitor analysis
Identify what keywords your competition is ranking for. Consider whether these keywords are suitable for your blog and if they can help increase your pageviews.
6) Build an email list
A targeted email list can be a powerful tool for increasing your blog's page views.
Encourage visitors to subscribe
Encourage your blog visitors to subscribe to your mailing list. This could be through a pop-up form or a signup form in your blog's sidebar with a targeted lead magnet such as an eBook or an online course.
Once subscribed, they'll receive regular updates about your new posts.
Provide value in your newsletters
Your newsletters should provide value to your subscribers. This can include exclusive content, special offers, or a roundup of your latest posts. This encourages your subscribers to visit your blog regularly, increasing your pageviews.
Segment your mailing list
Segmenting your mailing list allows you to tailor your emails to specific groups of subscribers. This can lead to higher open and click-through rates, resulting in more page views.
By implementing these strategies, you'll be well on your way to increasing your blog's page views. Remember, consistency is key. Keep pushing out quality content, engaging with your audience, and utilizing various tools and strategies to reach your goal.
Turning page views into dollars
Creating content that engages and retains your audience is the trick. Make your blog a go-to resource for valuable information. Cater to your audience's needs and interests.
Remember:
Stay consistent with posting
Optimize your content for SEO
Promote your blog on social media
Your blog's success is defined by more than just pageviews, but this particular metric is critical in measuring your growth and potential for income.
Aiming for 65,000 pageviews is an ambitious but achievable goal that will open the doors to substantial ad revenue. So, keep creating, keep promoting, and most importantly, keep believing in your blog. You've got this!