Fiverr, a company that is being used by 11,000,000 businesses today is a great platform for you to get everything done quickly and on time.
With everything changing amidst the pandemic, the eCommerce business continues to be one of the most booming industries. While starting an online business may seem easy, there are lots of efforts that go into starting and scaling an eCommerce business that will prove profitable down the road,
In this article, I take you through how you can find rare gem of talents from Fiverr to help you build a great platform.
What's Fiverr?
Fiverr is a freelance marketplace. This means that freelance services here are traded between buyers and sellers. Unlike other marketplaces such as Upwork, Fiverr is a real marketplace where you get to browse all the services (Gigs) and purchase them directly without having to get into back and forth conversations with the freelancer.
For instance, if you want a site audit service, all you need is to head over to the platform, search for Site audit and all the services will be displayed. Once you find a gig that addresses your needs you can simply place an order.
This flawless ordering system is what makes Fiverr a very easy to use platform for new businesses.
Why You Need to Outsource Services for Your eCommerce Business
While you may be the type of person who enjoys getting things done themselves, there is only so much you can do as an individual, or even as an in-house team of 11. Outsourcing your services will not only help you get lots get done on time, but also free you up time so that you can focus on what you know how to do best, thus boosting productivity.
Some of the benefits of outsourcing from Fiverr include:
Easily compare gigs: By taking time to read gig descriptions, you can find offers that best address your needs as business owner.
Increased efficiency: Instead of being a jerk of all trades, you only focus on what you know best; your specialty. You can then outsource experts to handle other aspects of your eCommerce store. If you are good at product research, then you can focus on other while you hire freelancers to work on your site development, copywriting and SEO.
Get more done in no time. One way of sailing your business is getting more things done. If you publish one article per week, bringing three more freelancers on board will help you publish more content, get noticed quickly and grow your brand much faster. You can even have
Reduced risks compared to full hiring: Hiring a fulltime employee comes with its costs. Getting rid of one bad employee can take a while thus costing you business the whole time. With freelancing, you only pay per project, on completion, and with Fiverr, upon satisfaction.
6 eCommerce Services to Outsource from Fiverr
When starting or running your eCommerce business, you may want to outsource some of the services below:
1: eCommerce website development
To start an eCommerce business, you need an online store. Not all of us are developers and programmers, which makes Fiverr a really great resource.
To find the right developer, first narrow down to the eCommerce platform that you want to use. So instead of searching for website design, or website developer, try the following queries instead on Fiverr:
Woocommerce developer
Magento store
Shopify
Magento
Elementor developer
Elementor Woocommerce
Alternatively, you can head directly to the main eCommerce Development sub-category under Programming and Tech. Here you can further narrow down your searches by either Full web design, customization, fixing bugs, Performance and Security etc.
Under the Service options you get to choose which eCommerce platform to return results for as well as other services included within the gigs such as speed optimization, theme installation, and store migration etc.
2. Branding and Related Services
Branding is a critical aspect of any online business. You want a brand that helps you stand out in such a way that you fit in. Sounds confusing, I know. Your brand just have to be right. That means, in some way, it has to blend within the industry.
Fiverr has got several subcategories to help you with your branding needs:
Business names and slogans: If you haven't started the store yet and don't have a definitive name or slogan yet, then Fiverr can help. Simply head over here, find a few freelancers and ask them to come up with short sweet but relevant names for your store. Sometimes all you need for inspiration is just options. Just make sure that you are as detailed as possible when placing your order.
Logo Design: Creating the right logo and favicon can be a hustle if you are not a pro designer yourself. Instead of winging it, bring on someone who has been doing logo design for years.
Branding strategy: Instead of working with just one aspect of branding at a time, you can get even more cohesive results when you hire a branding strategist.
3. Content Development
Content is what powers businesses today. As an eCommerce owner, you are always In need of fresh content that help you attract and convert potential customers
But what type of content does your eStore really need:
Web content: Your store will need better branding voice that you can work it out with a copywriter. Here we talking about the content that goes to your main pages such as Homepage, About-Us pages, etc.
Legal Content: Before you can sell online, you need to ensure that your website complies with all the regulations that there are, and that your customers have all they need to make informed decisions. Thus you need legal pages on your website such as a Terms of Use, Privacy Policy, Refund Policy and Disclosure pages.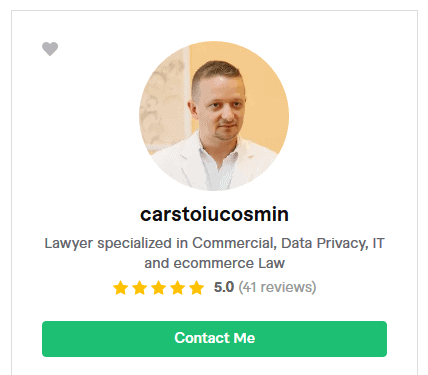 Articles and Blog Posts: If you notice today almost every online store has its own blog section where they talk about topics related to the products that they are selling. From Top selling products in the store to a step by step guide of how to use product X to get rid of problem A, your customers are always looking for in-depth content. This is one aspect of content marketing that you need to pay attention to if you want to grow your eCommerce business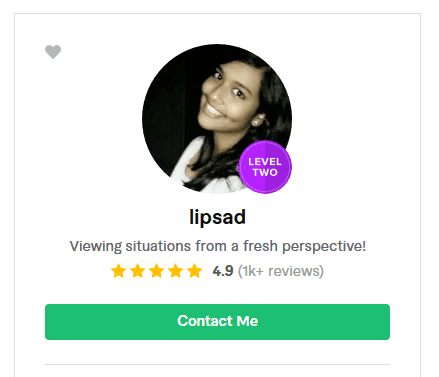 Product descriptions: This is where you need most help when it comes to running an online business. Writing product descriptions is tiresome yet if you get each one just about right you will see a whole lot difference in the conversion rates. Fiverr has thousands of freelancers who specialize in writing content for product pages. This is where you want to tap this talent and bring it to your business.
4. SEO Services
If you want to quickly scale your online business, you need to up your SEO Game. This comes in two forms: On-page and Off-page.
To succeed in SEO, you need three things:
Quality content which has been discussed before
Quality Backlinks
Technical Optimization for Search
Fiverr has lots of SEO Experts that can help you rank your product pages, improve performance of your site as well as establish your authority in your industry. The services you most certainly want to look out for include:
Guestposting: From as little as $40 only, you can find gigs that will publish your sponsored posts in authority sites. This way you get high quality backlinks. Supposing for every guestpost you publish, you get 2 do-follow links. Thus a budget of $400 /month can guarantee you 20 backlinks every month. Do this for 10 months and you will have 200 links from 100 unique domains.
Link building: Instead of doing outreach yourself, you can hire someone on Fiverr. First make sure that you have developed linkable assets on your eCommerce website. Only stick with freelancers who do manual outreach using methods such as broken link building, etc. Don't fall for freelancers promising you 10000 links in 3 days as these are usually automated that will only tank your rankings.
Keyword research: Finding the right competitive keywords is vital in order to attract the right customers to your store organically. Based on your niche and the products that you sell, freelancers can help you find great keywords that you can easily rank for. Keyword Research experts on Fiverr use a combination of SEO tools such as Moz, Alexa, Ahrefs, Semrush etc. thus hiring the right freelancer can help you focus your content strategy and get better results from it.
5. ECommerce management services
Running an ecommerce entails some of the following tasks:
Researching new products to sell
Writing and updating product descriptions
Customer service
Store management
Uploading new products to your store
As a business owner, these are some of the services that only take your precious time yet can be done by anyone with time and less experience.
Instead of carrying out these tasks yourself, find great virtual assistants on Fiverr to help you out. Simply head over to the Ecommerce Management sub category on Fiverr and browse to see hundreds of services that your business may need.
This way, you can spend most of your time running Facebook Ads and planning digital campaigns to bring the right people to your store.
6. Virtual Assistance
Now your ecommerce business is more than just managing the store. You need to grow your brand. Apart from the eCommerce management services mentioned above, you may need other things done, such as:
Website tweaking and iterations
Scheduling posts on social media
Uploading posts and scheduling posts to your blog
Graphics design
Sourcing of images etc.
Finding partnership opportunities
For these services, you need a VA.
When hiring a VA on Fiverr, ensure that you settle for one that has as many skills that you are looking for as possible. While VAs are usually paid per hour, Fiverr does not have this option. So you will be paying per projects.
Looking for Something in Particular?
Then try searching below. For every service you can imagine, there's a Fiverr Gig for it.
How to Hire a Freelancer on Fiverr
Finding the right freelancer is the key to outsourcing. You want someone with the right skills and efficiency. Thus, when it comes to Fiverr outsourcing, I recommend that you pay attention to the following:
Gig description: Make sure that the service description includes everything that you need covered. Whenever in doubt, simply send a quick message to the seller.
Ratings and Reviews: Freelancers with hundreds of positive reviews means that they know what they are doing, and are efficient enough to get things done, project by project
Response time: Average response time may be crucial especially if your project requires constant communication. Many efficient freelancers have an average response time of 1-4 hours
To hire a freelancer on Fiverr, all you need is to search for the service that you are looking for, browse the gigs on the result pages and purchase the one that interests you. For some services, you may want to contact the freelancer first before placing an order.
Three Important Resources for Fiverr eCommerce Buyers:
What many people don't know is that Fiverr has got two important tools that can make ordering on Fiverr super seamless: Fiverr Logo Maker and Website Creation Customization Search.
To run an ecommerce, you need a great website. Instead of scouring through hundreds or even thousands of options, all you need is to visit Fiverr's Guided Website Design Service page.
All you need to do is visit this dedicated page to get started. There are five steps you need to complete in order to get your perfect freelancer to work on your project. Click on the green "What Kind of Website Do you want" button on the page.
You'll be given five options. Since you are building an eCommerce website, simply choose "online store" option and continue.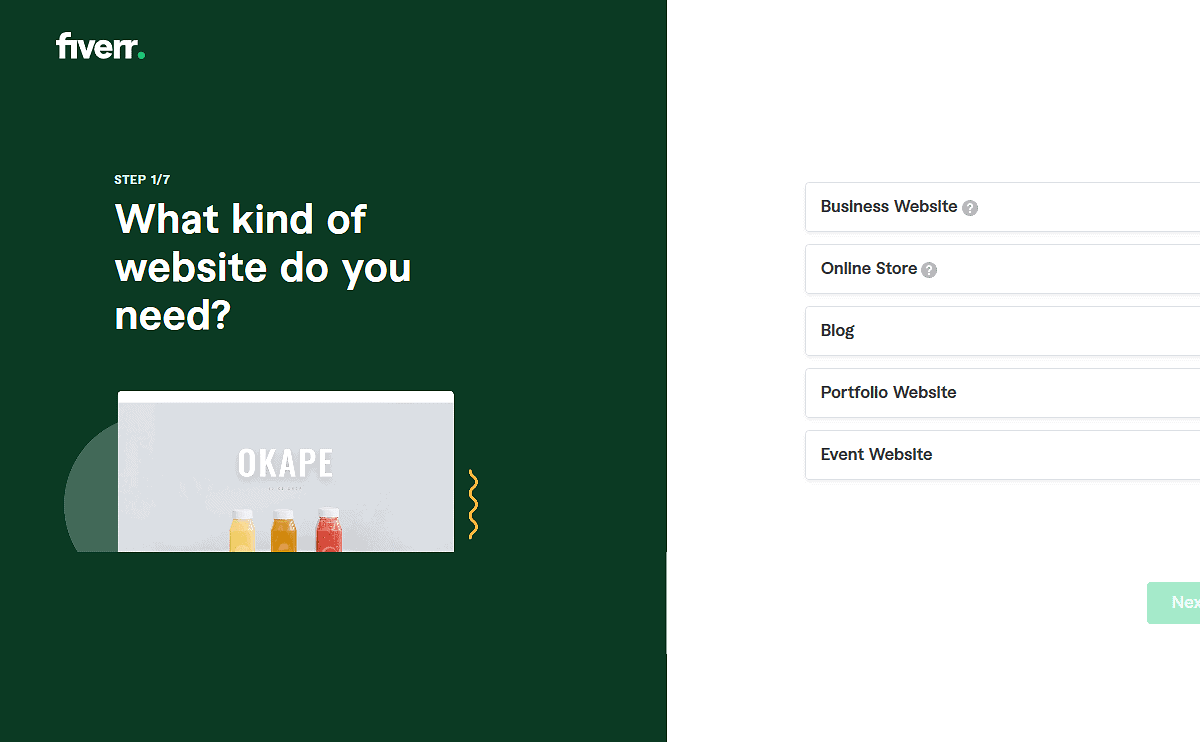 The next few questions will prompt you to choose your industry, preferred store design from examples, store features such as adding web chats, analytics, main pages, additional product listings etc.
Select the ones that you need for your store and then press continue to set your preferred delivery time and budget range.
Once you reach step 7, you will be able to review your customizations before pressing the green "Done" button.
On pressing the Done button, Fiverr returns with a recommended freelancer that meets all of your design needs and within your preferred delivery time and budget.
Cool, huh?
Unlike all the other programs or tools with Fiverr, the Logo Maker is a complete Do-it-yourself. This means no wait time, no back and forth communication.
The tool allows you to design and customize your own logo to your taste and liking. All you need is to input your details such as Brand name, slogan, as well as select your own industry and preferred elements.
Fiverr logo maker also allows you to set the tone of your logo: fun/serious, traditional/innovative, casual/professional etc.
Once everything is set, you will be presented with a number of designs. Choose one that interests you the most. You can then purchase it as it is, or click on the Customize This Design button.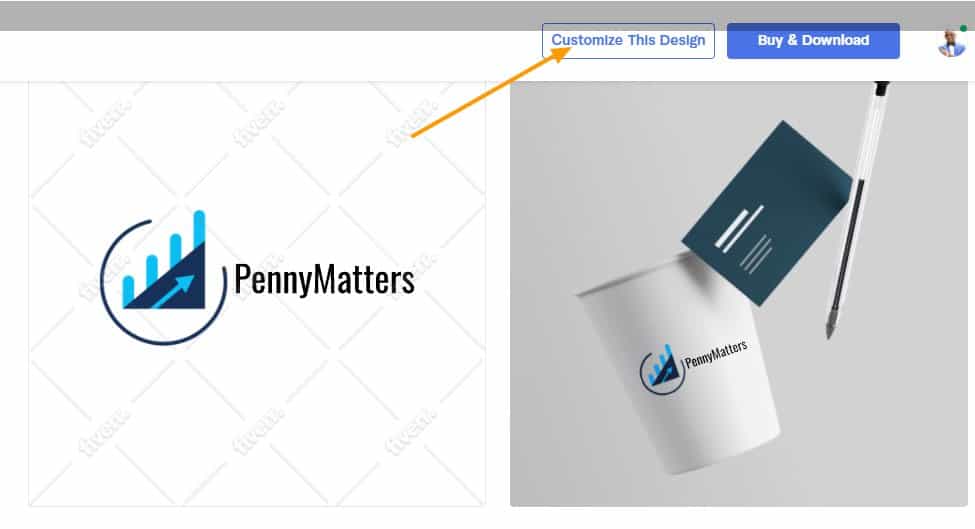 This enables you to change everything from colours, font types, font sizes to alignment of the elements in your logo by simply dragging them on the canvas.
When you are ready to download, click on the Buy and Download button. The program is still in beta mode but works super well. You have two packages to choose from: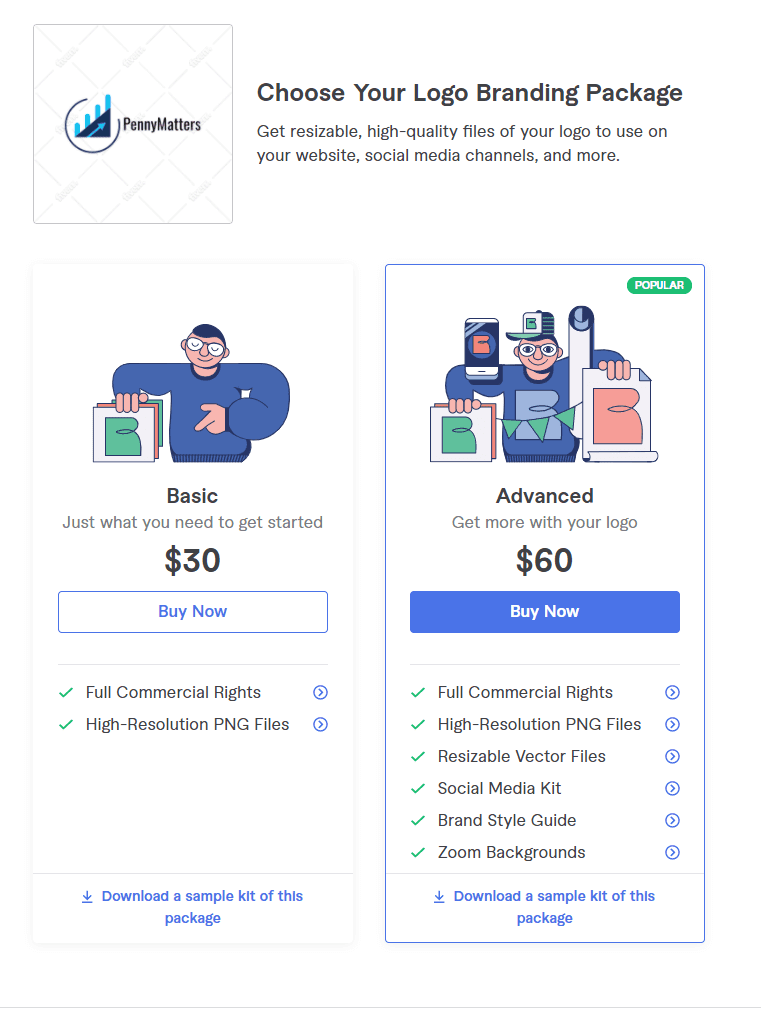 Want to see how it works? Try Fiverr Logo Maker here
Fiverr stores are basically pages that highlights gigs that you need to accomplish a particular task. Thus, instead of scouring Fiverr for different services, you can just head to a Store and start from there.
Fiverr recently built a Dropshipping store to help you build and scale a dropshipping business all from one place:
This store has five steps:
Building your online store
Product Research
Creating product content( Product descriptions, Product photography, editing product images, Short videos)
Managing inventory and Customer service
Marketing Your New Dropshipping Business
Regardless of what stage you are currently at in building your eCommerce business, this Dropshipping store has got everything you need.
Better Ways to Run Your Business Using Fiverr
While with simple, one-off tasks such as copywriting you are better off just purchasing gigs as you go, some services such as Web development, branding and digital marketing do require a long commitment to see quality results.
To help you accomplish this, Fiverr recently introduced three amazing features/programs that will come in handy when you want to scale your eCommerce by primarily outsourcing from Fiverr.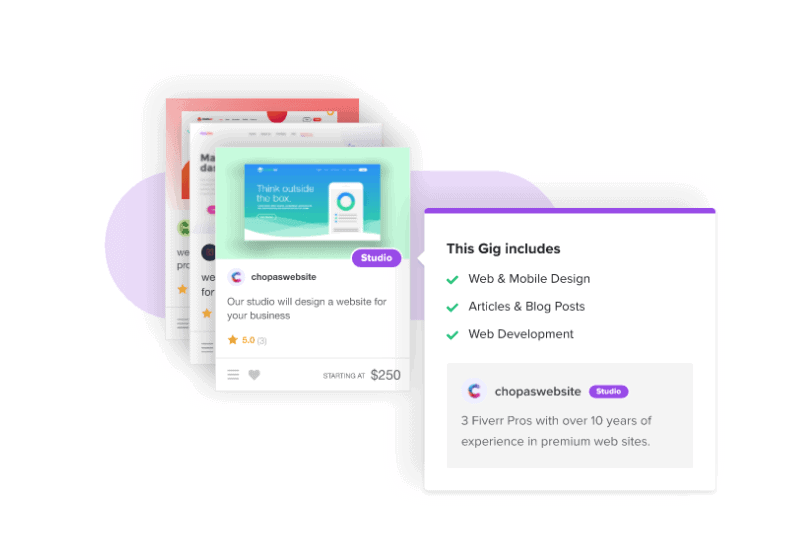 Fiverr Studios is a new feature on the platform that brings together Fiverr sellers that offer different skills under one Gig. A studio gig resembles a regular gig except that you are getting a team to work on your project instead of just one person. The Studio lead is the person in charge of the Studio and is the one that creates Studio Gig and coordinates clients' projects.
Why Fiverr Studios?
Save on time by managing your projects through a single lead
Get bulk work done quickly through a single team. For instance, if you have 100 articles that need to be translated from English to Spanish, then buying a Studio Gig makes your work easier, instead of having to manually search and find a dozen of freelancers, giving the same instructions to each and every hire.
Finish projects under one gig. We all know the pain of hiring that one person to write copy for your lead magnet, another to proofread, one to design and another one to upload and automate delivery. A Studio Gig can solve this problem
Ready to try Fiverr for your next project? If your project is big enough and time sensitive, then it may be worth buying a Studio Gig instead of the regular gigs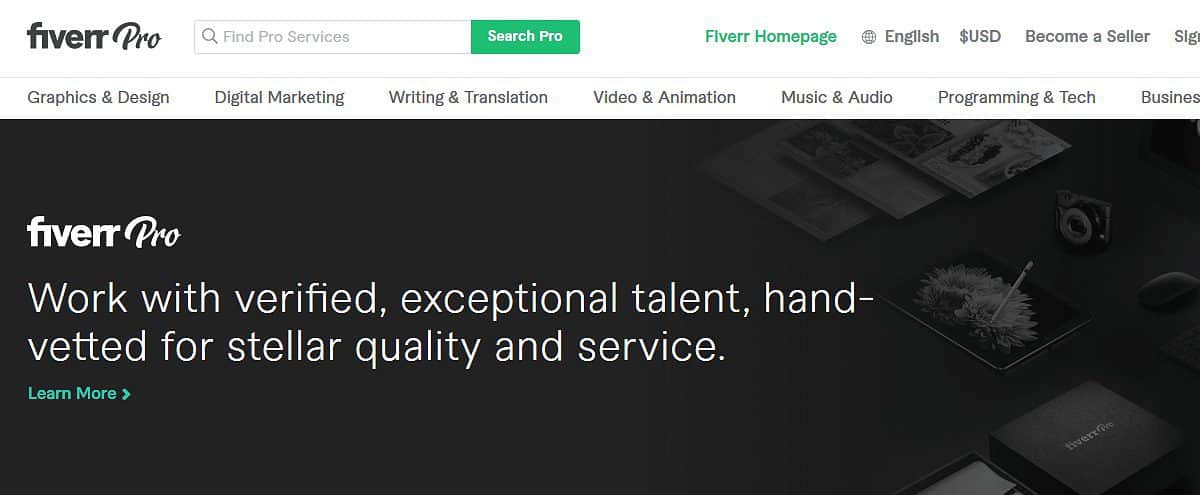 No, this is not a subscription. Instead, it is a Fiverr Program that has been a while now that features high quality services by vetted freelancers. Thus, Pro Verified gigs tend to be quite expensive but still competitive compared to other platforms.
With the need of more experienced and specialized freelancers who know what they are doing rising, Fiverr team rolled out Fiverr Pro to meet this demand. Since buyers who purchase Pro gigs expect exceptional services, the team vetting freelancers verify only the best freelancers.
Thus if you do not want a trial-and-error approach to outsourcing on Fiverr, then purchasing a Pro gig maybe all you need to do.
You can find Pro gigs when simply browsing the platform. They are usually labeled with a Pro Verified badge. Alternatively, you can find all Pro gigs on this dedicated page.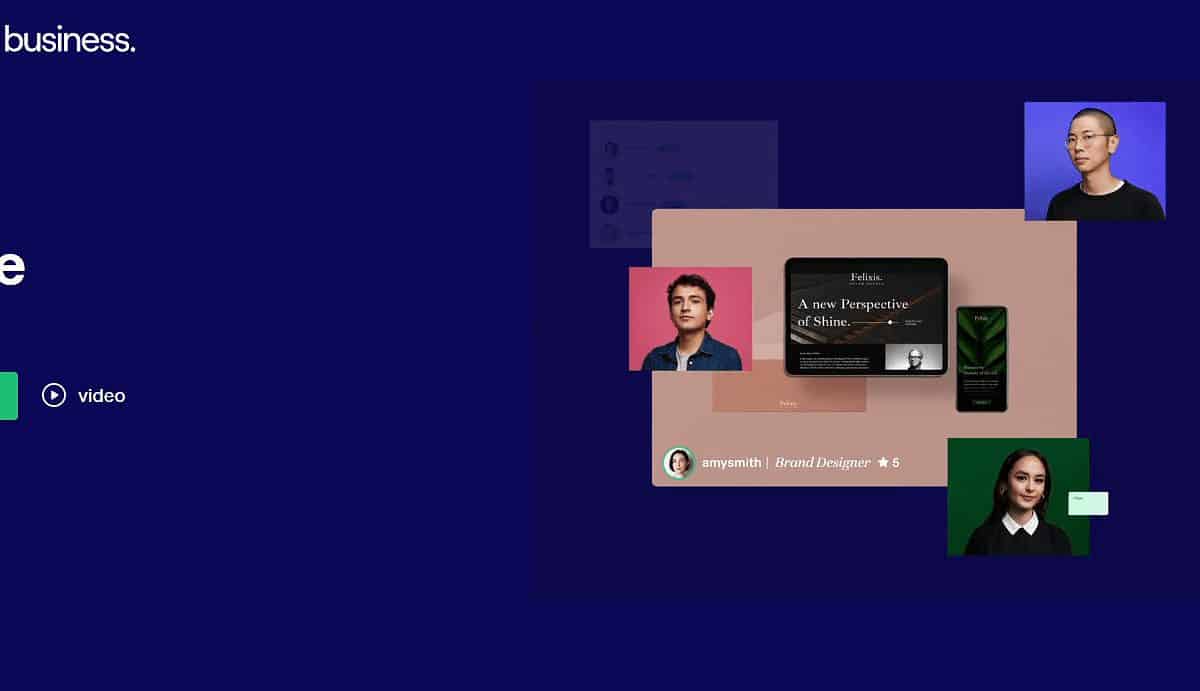 This is perhaps the newest program introduced early in the year. I like to think of this as your own personal office within Fiverr as a Buyer.
The Fiverr Business tool is a collaboration program bringing together your team and freelancers for easier communication, budgeting, deadlines and deliveries.
Your team can brainstorm directly with the freelancers in your project, save and share project info, save preferred freelancers for future addition to your projects if need be as well as view ongoing updates and changes all in one place.
The program also has Business-verified freelancers that have been vetted by Fiverr team for suitability of working for Fiverr Business clients.
What's interesting is that you can get all these fantastic features for free for your first year in Fiverr Business. If you want to save $149 now, then simply sign up for Fiverr Business Program.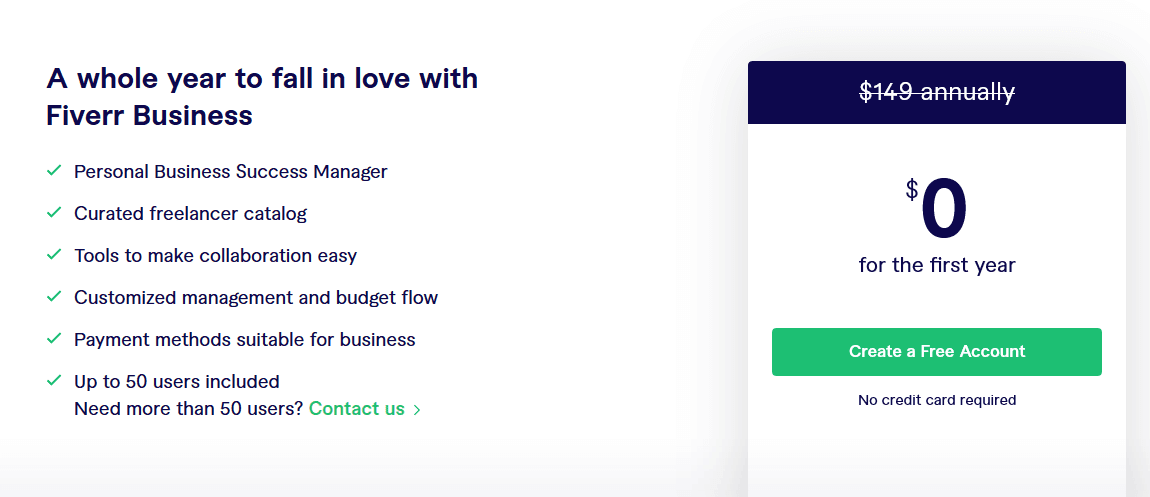 While Fiverr is a place where you hire freelancers to do things for you, it's also a great place to learn new skills that will help you understand and work more harmoniously with your freelancers.
As an eCommerce store owner, you want to know how your store works and the real process of running Facebook Ads to boost your sales. Fiverr Learn recently added some interesting curses that you may want to check them out:
These courses range anywhere from $24 to $60. Even if you may not have time right now, simply purchase them and will be added to your library for lifetime access.
Conclusion
To grow your team, you need a team. Hiring in-staff is a luxury that most ecommerce entrepreneurs can't afford especially in the early stages of their businesses. Thus outsourcing remains the number one way to get things done as and when it's needed. While there are many platforms out there for outsourcing, Fiverr remains one of the most competitive and inclusive platform that can help you grow.
Ready to start or scale your ecommerce business? Then start outsourcing from Fiverr . Find great talents to help you grow your store.