There are some of the best Jasper AI features that make Jasper the go-to AI writing assistant for many bloggers, freelancers, and digital marketers, and I will take you through some of them in this post.
If you haven't heard about Jasper yet, it's a powerful AI content generator that uses OpenAI's GPT-3 language model to help you generate content that is useable right away. You can use Jasper to create any type of content:
Amazon product descriptions
Short articles and listicle posts
Long-form SEO blog posts
Social media captions
Social media posts
Ideas (blog post ideas, marketing ideas, etc)
Sales copy based on copywriting frameworks such as Feature to Benefits, AIDA, PAS, etc.
Note: click on the button above to generate up to 10,000 words of content for free over the course of the next five days. (Credit card required.)
Jasper AI Features That Make a Difference for Copywriters
Now that you know what Jasper AI is, what it does, and what is used for, let's dive into the main Jasper AI features that you will find quite useful when using it to generate content.
You can read our detailed Jasper AI Review if you want to delve into these features even further.
1) Jasper AI Commands
This feature ships with the Boss Mode, and it's what makes Jasper AI the OG of AI writers. With this tool, you can direct Jasper to generate anything or even steer the content in a given direction, directly from the long-form document editor.
Examples of Jasper AI Commands that you can run could include:
Write an outline of a blog post about [topic]
Summarize the article above
Generate 5 quotes about [topic]
Write an intro paragraph for the article above
Write a conclusion for this post
Write a content brief about [topic]
Give me some questions about [topic]
By using Jasper AI commands, you can easily build up an entire 1500 words blog post from within the long-form editor, without switching between dozens of blog posts.
For example, instead of pulling up templates such as blog intro, blog outline, faq generator, meta descriptions, content improver, or blog conclusion paragraphs, you can accomplish these tasks by writing simple commands like the ones listed in the bullet points list above.
2) Jasper Art
Jasper Art is a feature within Jasper AI that allows users to generate custom images using artificial intelligence.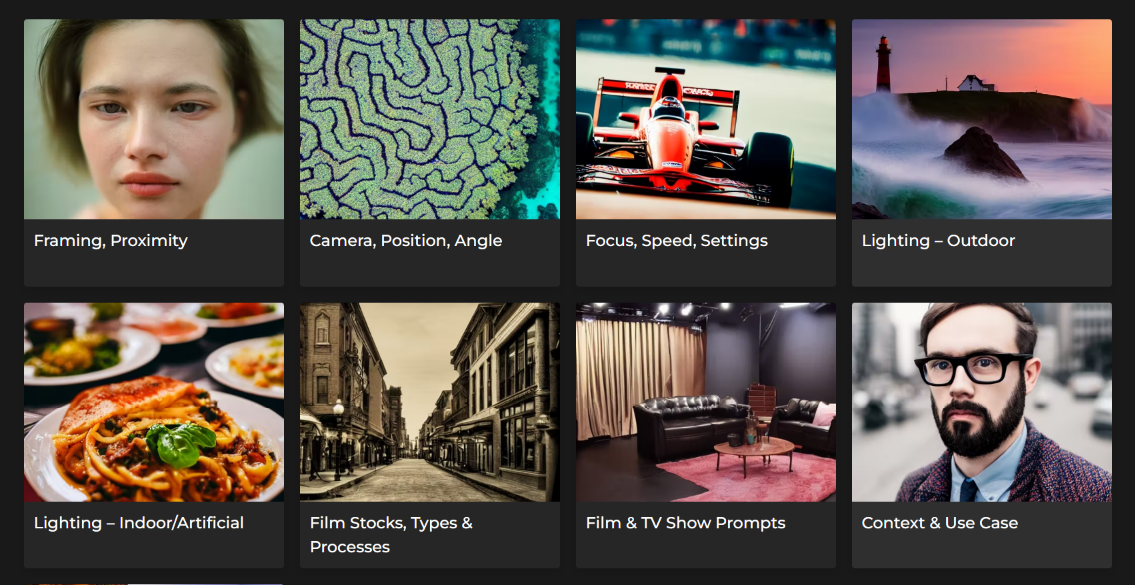 With this newly introduced feature, you can now generate visually appealing and engaging images for your content, such as social media posts, blog headers, blog post images, and marketing materials.
Sourcing stock photos and designing images from scratch can be quite time-consuming, which makes this tool quite a lifesaver.
AI images aren't perfect yet, but as technology continues to evolve, you can expect that the AI image generation process will get simpler. This will enable you to come up with the perfect image without having to do a dozen or so runs. 
Another benefit of Jasper Art is that it allows users to create professional-quality images without the need for design skills or software.
Overall, the Jasper Art feature of Jasper AI is a valuable tool for anyone looking to quickly and easily create custom, professional-quality images for different use cases.
3) Content Summarizer
This tool can help you get the key points of a document that is up to 12000 words long, without having to read it word for word. Simply paste the contents of the document into the content summarizer, choose the number of outputs you wish to have and then click Generate AI Content to begin.
Within a few seconds, Jasper will return a few summaries of the content for you to review, and use accordingly.
4) Extended Character Lookback
With the Boss Mode plan, you get better quality content with fewer repetitions.
This is so because Jasper looks 3000 characters back on the content already generated, analyzes it, and then lets it inform the next content that it will generate. This way, it avoids repeating itself and going off-track
5) Surfer SEO Integration
Jasper integrates with Surfer, a content optimization tool meant to boost on-page SEO.
Surfer works by analyzing the generated content against on-page signals and recommends phrases to include in your post.
6) Powerful Content Templates
Like most AI writing tools, Jasper AI is built around content templates. It has over 50 copywriting templates that empower you to create almost any type of document you can imagine.
Here are some of my favorites:
Content Improver
One Shot Blog Post
Product Description
AIDA Framework
Feature to Benefit
Paragraph Generator
Amazon Product Description (Paragraph)
Amazon Product Description (Bullets)
Video Description (YouTube)
Sentence Expander
Personal LinkedIn Post
FAQ Generator
Explain it to a Child
Listicle, etc.
These templates are based on best practices and proven formulas for successful copywriting and SEO writing. They are tailored to specific content types, such as blog posts, social media posts, email newsletters, and more.
One of the main benefits of these templates is that they save you time and effort in the copywriting process.
Instead of starting from scratch, you can simply select a template and fill in the necessary details, such as the main topic, tone of voice, target audience, and key message. The AI then uses this information to generate customized copy that is optimized for the specific content type and target audience.
By using these templates, you can easily create a brand-new website, and fill it up with content in minutes, instead of months. This gives you a heads-up in the SEO game.
7) Workflows
To streamline the content creation processes, Jasper has recently introduced workflows to help you build up a long-form copy in minutes.
Jasper AI's Workflows are pre-designed series of steps that utilize popular templates for copy generation.
These workflows are designed to guide users through the process of creating specific types of content.
At the moment, you have access to:
Blog Post Workflow
Email Campaign Workflow
Rewrite Content Workflow
Social Media Campaign Workflow
To use Workflows, navigate to Documents from the left sidebar, and click on the + simple, to create a new doc.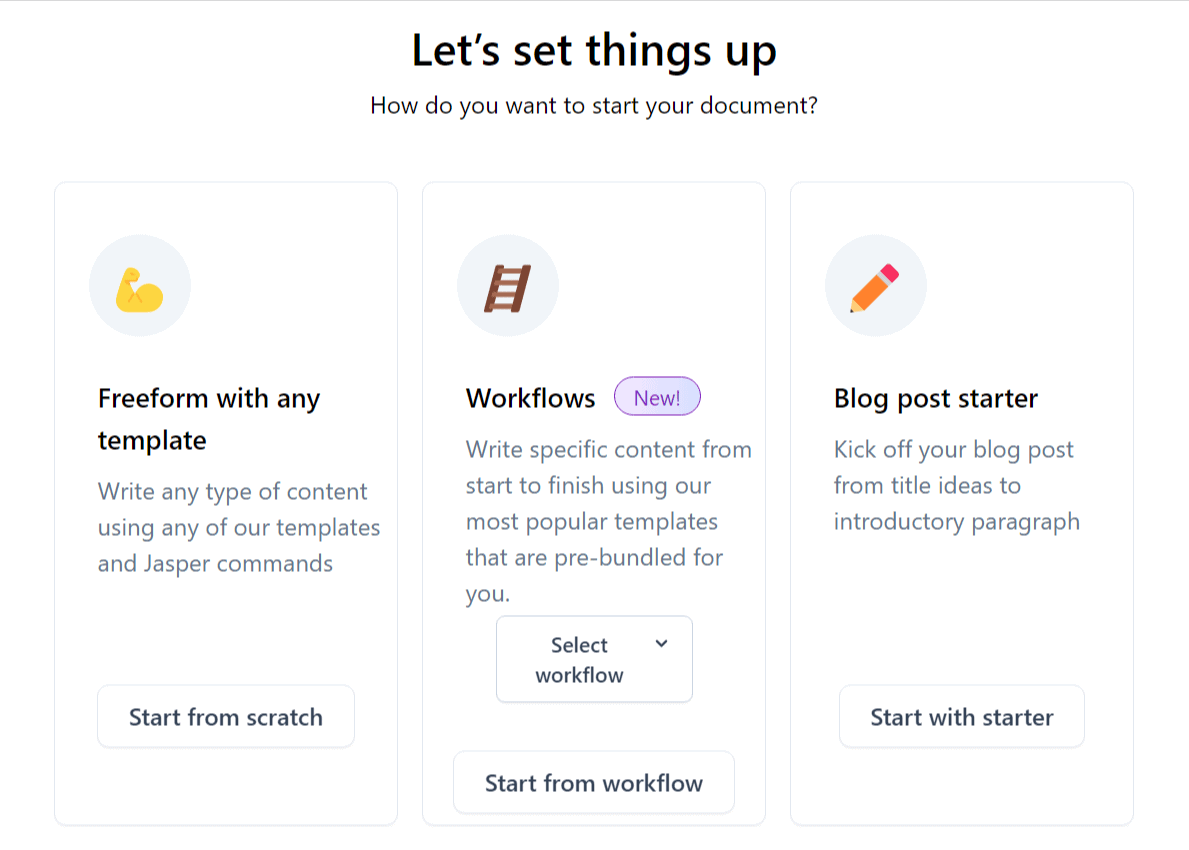 On the modal that appears, (Let's set things up — how do you want to start your document?) navigate towards, workflows, select the workflow type then click on the button that says Start from Workflow.
8) Jasper Recipes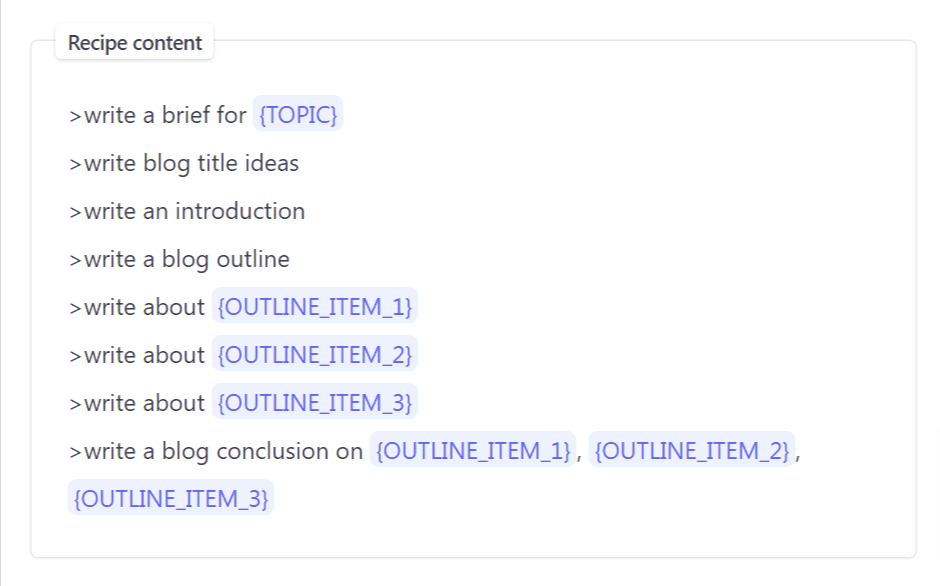 Think of Jasper recipes as SOPs. These are instructions you follow to create a given content piece. As you work with Jasper, you'll soon realize that you're repeating the same Jasper AI commands every time you're creating a new content piece of a similar type.
This is where Jasper recipes come in. You can turn your commands into recipes, or start from featured recipes. Below are some of the most used recipes on Jasper:
Blog post recipe
The idea factory recipe
Cold email recipe
Product review blog post recipe
Rewrite/ expand blog posts (or other content types) recipe
Should You Get Jasper?
Absolutely! If you want to create sales copy that converts, generate buzz on social media around your brand, or scale content production for SEO, then Jasper AI is a must-have tool. This powerful AI writer is something worth investing in.