As a small business owner, you may be intimated by SEO optimization or specifically, link building – and rightly so. Link building requires consistent hard work and smart strategy implementation.
You're starting fresh and want to reach the mountaintop of success quickly. Link building is the ultimate way to promote visibility within the search engine. And it is rightly done by harnessing your creativity – and of course, a lot of sweat.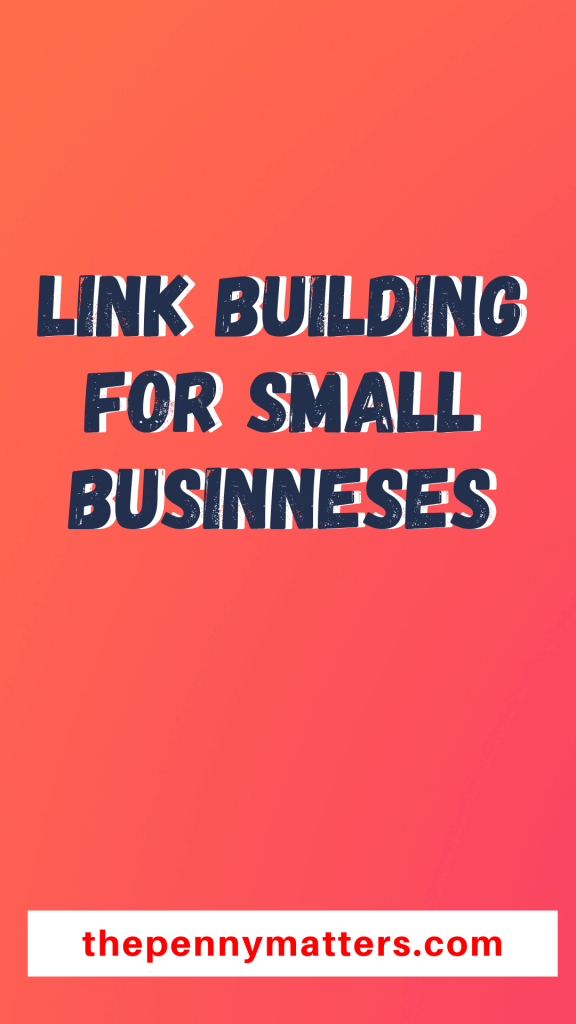 Links never go out of Google's search algorithm and therefore, you should be willing to invest your time and energy in link building for small businesses.
We understand how important it is for you to set your small business up for maximum visibility right from the start.
Therefore, we have made a list of some of the most surefire tactics that ensure successful link building for small businesses.
In addition to hard work, link building requires creative and effective strategy implementation. Every minute of your time that you devote to link building should be spent on tactics that actually work for small businesses.
1. Start With Local Directories
As evident by its name, these directories are specific to your location. You can easily find a wide variety of links that are there for the taking. Just make sure that you keep your demographic area in mind. And if you can find a local directory that resonates with the specific niche of your business as well, it would be a plus point!
General directories usually offer vague links that provide your business with little to no value. Placing your link on the relevant page is the key to benefiting from national directories. Here are a few ways to earn local links.
Local newspapers
The local chamber of commerce
Online directory of your building
City directory
Besides these, you may consider looking for an organization in your area operating in your niche and find out if their membership offers inclusion in a local directory.
In addition to local directories, you may also find review sites quite helpful. Focusing on these sites in the early phase of link building can help you with your SEO strategy as well as provide you with some valuable links.
However, it is important to note that getting quality reviews isn't as easy as it sounds. You'll have to be patient to generate a steady stream of quality reviews.
That being said, there are a number of local directories and review sites out there where you can get relevant links without much hassle.
2. Collaborate with Local Businesses
Local partnerships provide a great opportunity for link building for small businesses. If you already have collaborations underway with local businesses and companies but aren't leveraging them for a link, what are you waiting for?
Build new partnerships, build your links – that's the motto!
The ideal way to go about this is by looking to partner with companies that offer products similar to yours. Although this advice may sound like a no-brainer, you may not know that it can earn you a link on your partner company's 'preferred vendors' page.
Another option includes collaborating with local suppliers. Fostering positive partnerships you're your suppliers can get you some valuable links.
3. Connect with Local Bloggers
When it comes to link building for small businesses, connecting with bloggers and content writers who belong to your area or niche is bound to work in your favor. Content creators tend to produce regular content for their readers – and at one point or another, they may run out of ideas. You can be their savior by offering them a topic!
Make sure you follow these bloggers and share or comment on their content – this will help you build a genuine and potentially beneficial relationship with them. Provide them with ideas that may be of value for their audience. Helping them will make them help you in return.
While you may be looking to connect with big names in the blogging industry, you'd be better off partnering with smaller bloggers when you're looking to build links for your small business. Their focus on a relevant niche makes their backlinks highly valuable for your website.
4. Focus on Content Marketing
As a small business owner, you should consider focusing on your content marketing strategy. Write great, engaging, meaningful content and give something worthwhile to other websites to link to!
It is mention-worthy that the majority of businesses, both new and established are focusing on managing a good blog and doing content marketing – which explains why the market is so competitive. If you think you can't write as good content as them, you may consider hiring article writing services and content writing services to do the task expertly.
Get niche-specific content written from professional content writers and stay on top of your content marketing game.
Creating content that addresses local issues is the key to attract readers and gain some valuable links.
5. Look Out for Unlinked Mentions
This is perhaps the easiest trick for link building for small businesses. Brands, both popular and small, are mentioned on the internet on a day-to-day basis. To be able to identify and reclaim unlinked mentions, you should consider setting up free Google Alerts for your business.
This will help you reach out to any website that mentions your business in their content without including a link. Such websites usually have a friendly audience who finds your products and services worth recommending or promoting so, they won't mind including a link to your website. This way they allow their audience to find you as well.
However, you need to be smart and diligent while reviewing unlinked mentions. You wouldn't want to reach out to a website that has talked about your business in a negative way and ask them to include your business's link now, would you?
Consider these situations as an opportunity to improve your business based on their negative experience with you and their feedback.