Starting a business next year, or just want to scale an existing one? If so, leveraging the power of unlimited design services will play a significant role as the demand and effectiveness of visual marketing content continue to rise.
Having tried a bunch of these design services this year, this brief article is to give you an overview of some of the best ones to choose from.
But first, let's back up a bit and answer a fundamental question here: what's an unlimited design service?
An unlimited design service is a company offering unlimited designs on a subscription basis. With these services, you only need to pay a monthly subscription, and with that, you can request unlimited designs. Now, don't let the term fool you into thinking that you will get hundreds of designs every month. With these services, you get around a design request delivered in 2-3 days, meaning that you can expect around 10-30 designs done.
That's still a steal, given that a design like a logo or a video animation can cost you quite as much as your subscription cost if you decide to find an independent designer.
Best Design Services of 2023
1) Penji Unlimited Design Service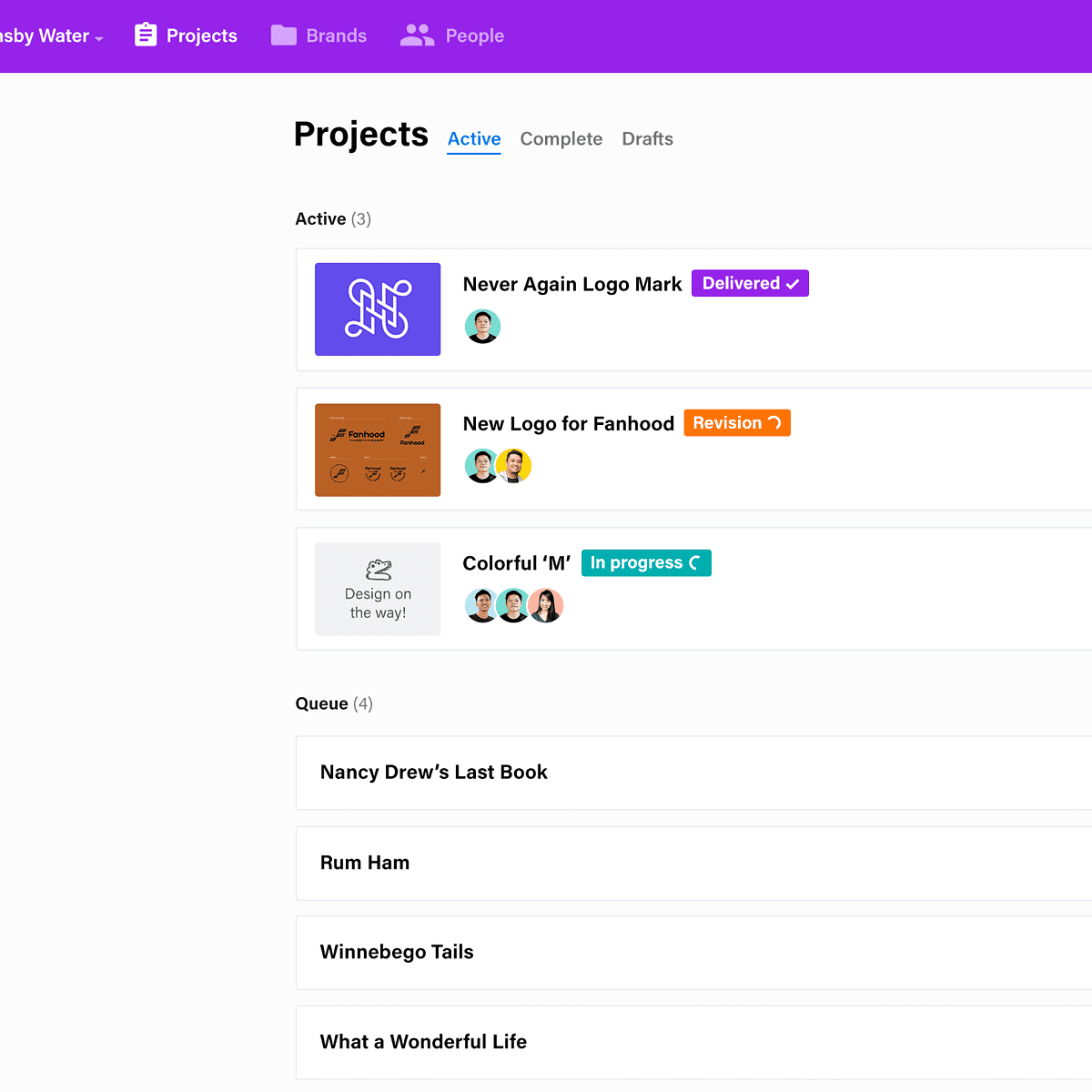 First on our list is Penji.co, an unlimited graphic design service that offers reliable and affordable design services to help small businesses, freelancers, and solopreneurs get the designs they need on a budget to grow and scale their ventures.
Penji Quickly fulfills design requests that you send, with a 24-48 hour turnaround time and an end product that is on par with what you would find from high-end designers. Longer projects may need more time to finish; however, this company has successfully developed logos, infographics, and web/app designs for big brands.
They have an easy no long-term contracts membership set up with monthly payments
Some of the design requests you can make with Penji include:
Logo design
Custom illustrations
Branding assets/ Media kits
Document design
Website design*
App design*
Product mockups
Note that *design services are only for the design as Penji doesn't have plans that include coding or development services.
2) ManyPixels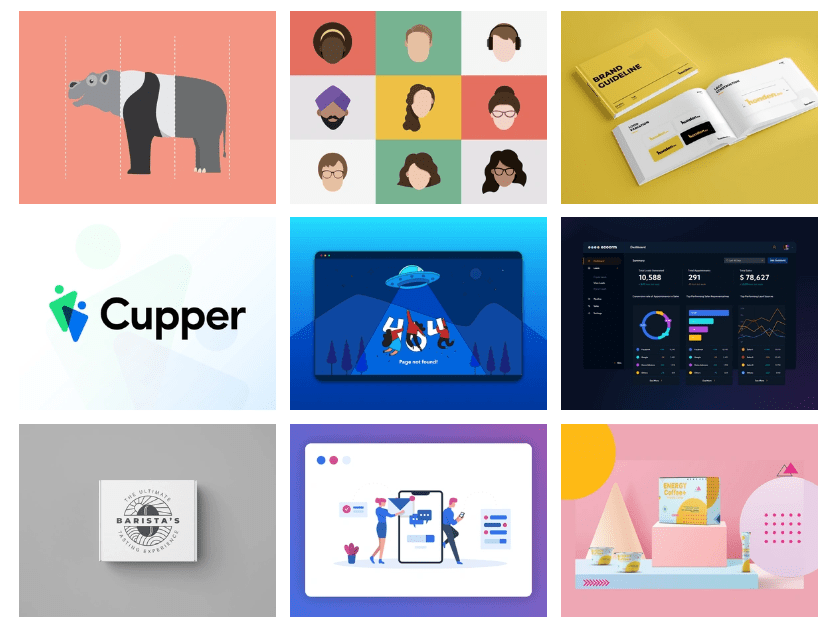 ManyPixels are true industry veterans, with over four years of experience and over 125k projects under their wings.
With a vast team of designers (dozens of them), they work across three different timezones: the US, Europe, and Asia. This means you can get matched with a designer in your timezone and stay on the same schedule!
Whatever your project is, you'll be able to work with a designer with the most fitting skills and style. Their subscription package also includes assistance from designated project managers who help with the workflow and ensure the highest quality standards.
Another unique aspect of their offer is their top-tier Designated Designer plan, which allows you to have a designer that works almost exclusively for you, and is reachable via Slack.
They have a truly diverse portfolio and an extensive scope of services, which is available with all three subscription plans. So you won't have to pay extra for more complex projects such as branding, website design, and landing pages.
Most projects are delivered in 1-2 business days, although bigger tasks might take longer.
3) Kimp.io
I tried Kimp, and I was impressed with the designs I got for my logo and custom graphic designs.
This service helps you with your design needs, including graphics and videos.
For their monthly plans, you have an in-house team of 3 or so professional designers working on your requests, ensuring that you get thought-through designs that are of high quality and on time.
Most designers are from India and Sri Lanka, but the company's support team is located in Ontario and can be reached via phone, email, or video for your convenience.
One thing to remember is that to get both graphic design and video requests, you'll need to subscribe to a plan that allows both.
4) Kapa99
Slightly low on the budget? Then Kapa99 is a more desirable option for you, starting from just $249/month.
Some of the design requests you can make with Kapa99 include:
Labels and packaging
Web ads
Illustrations
Book layouts



T-shirt designs
Product mockups
Infographics etc
You can also expect to get graphics-related services done for you, such as removing backgrounds from images to make them transparent.
To ensure quality control, Kapa99 provides you with a team of up to 6 people, including 2 designers, 2 art directors, a customer success manager and a supervisor. What's cool about Kapa99 is that you can try their design services for free with their 15-day trial offer.
5) DesignOye
DesignOye is another unlimited design service that is relatively cheaper with a simple process. It takes pride in being a Digital Media Subscription Service. This means that they also help you manage your social networks. Some of the benefits you will get when you select their subscription services include:
Getting a custom social media strategy done for you
Publishing 10 posts across 2 networks of your choice
Ad management (including audience research, creating copies, creatives, and setting up ad campaigns)
High-quality custom graphics
With access to a team of experienced designers and social media strategists, you can run social media marketing campaigns completely hands-off
6) Delesign
Delesign specializes in graphic design and motion graphics, making it a one-stop solution for all your design needs. One thing that's unique about Delesign is that you have the option to choose a designer that works in your timezone, meaning that you can collaborate on more involving projects in real-time.
In addition to graphic designs, Delesign also provides marketing-related services such as Web Design and UI/UX design. This way, you have a complete design team at your disposal without the hustle and the cost of hiring and managing temporary staff.
7) UnicornGo
I recently discovered UnicornGo, and unlike all the other unlimited design services listed on this page, it's a truly all-in-one marketing solution worth considering.
Some of the requests you can make with UnicornGo include:
Unlimited graphics designs
Unlimited content writing
Unlimited motion graphics
Unlimited video editing request
With UnicornGo, you have a whole creative team at your disposal to help you grow and scale your business. With fast turnarounds of 1-2 business days, you can rest assured that you will get what you need on time to launch that campaign.
Wrapping Up
There are lots of advantages to using a flat fee unlimited design service. However, choosing the right one is critical. The quality of delivered files is important, so make sure you do your due diligence. You'll find that some design services are better geared towards meeting your needs better than others, as each service is different.