You dialed… The phone rang and rang… You're anxious because you didn't know who would pick up. You didn't know what they were going to say or what you're going to say after. The person on the other end couldn't see you either. It's nerve-wracking.
This is how most people felt doing their first cold call. You will rarely– bordering never– hear 'cold calling' and 'fun' used in the same sentence. Put it frankly, most marketers and salespeople view cold calling as a chore.
What exactly is cold calling?
Cold calling is when a business representative reaches out to potential customers or prospective clients who have not expressed any interest in the services or products they're offering. It's an unexpected call made towards a prospect.
It's a method that made more sense before smartphones came into the picture, or back when the only way to contact another person from our desk is through a landline. That's not the case today where a majority of people have access to smart devices.
The traditional way of cold calling is dead. The way in which you pick a random contact, call them and make your sales pitch – that's gone. People now just have no time for some random stranger over the phone trying to get them to buy things. If you're still on that, it's guaranteed you'll never have a fun time doing this activity.
Now, in addition to cold calling, there's also social media messaging, voicemails, direct mails, and cold emails. Read on how to cold email like a professional if you want to learn how to do cold emails right.
On the other hand, some people try to be more creative by sending cards and packages to prospects.
The goal is to introduce yourself to your prospect even before you make a call. By doing this kind of preparation, they will know who you are beforehand, lowering skepticism and increasing your chances for a positive response.
We've established the ways where you can start connecting with your prospects pre-call, but how do we make the entire cold calling activity fun and interesting? Research shows that your mood is related to your productivity and that happy workers are 20% more productive than unhappy ones.
Here are some strategies that will help you make the actual cold-calling experience more enjoyable:
Best Cold Calling Strategies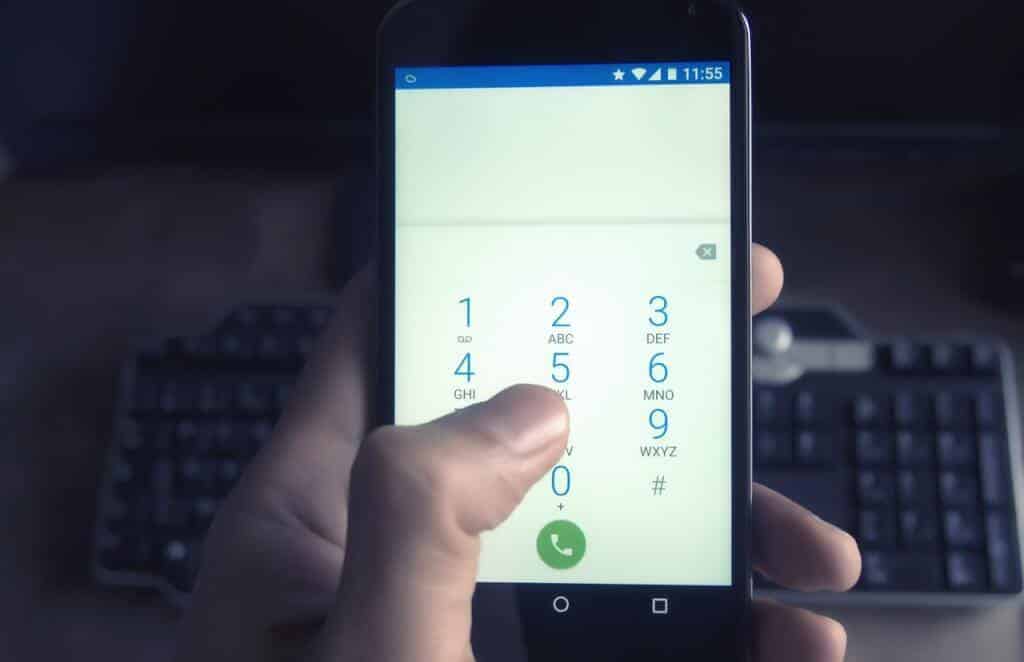 1. Condition your mind and body.
Preparation is the key to success. This rings true when making your calls. Before you start, keep the pressure in check and mentally prepare yourself. You can't have fun when you're stressing about the results.
By this time, you've already prepared and practiced your pitch. You already know your stuff, you just have to calm yourself down. Prepare your mind and body to handle the twenty to thirty calls you're going to make for the day. Do vocal and breathing exercises or listen to some good music. So many things can happen—you can either dread it or just do things your way and enjoy the process.
2. Act and feel like you know what you're doing.
Confidence is key in everything. When you're confident, you immediately feel better. This, of course, results in a more pleasurable experience.
To feel more confident, you have to know your material, who you're going to talk to and why you're going to talk to them. Briefing yourself with these will lessen the things you have to worry about—no matter what channel you choose to utilize, whether it's email or calls.
3. Get good quality equipment
You'll be doing calls for the duration of the day so you'd want to be as comfortable as possible. A good quality headset and microphone will allow you to focus on doing your job without the neck aches, shoulder discomfort or muscle fatigue that a cheap headset can give you. There's nothing that can sour your mood faster than body pain.
4. Research your prospect beforehand.
The point of cold calls isn't just to close a sale, but to establish a connection with the person on the other end of the line. Based on statistics, 42% of people who make cold calls feel they don't have the right information before making a sales call.
Let's say you've zeroed in on your prospect. There are things you have to do before picking up the phone or sending that email. The old fashioned way of dialing your way down the list of prospects just won't do anymore.
5. Research. Research. Research.
There's a big chance that your prospect is active on social media. Use this as leverage and look them up on LinkedIn, Facebook, Twitter, and even on Instagram. More or less, you'll find something about them that you can bring up during the conversation. Whether it's a pain point your product can address, a common ground that can lead to them using your brand, or better yet a social topic that you noticed your prospect cares about a lot.
This will make it easier for you to connect and more fun because you already know where to lead the conversation.
6. Follow up with web leads.
Web leads are essentially visitors to your website who have filled out a web form and, in doing so, already provided you with their contact information. This is an effective strategy because you're now mentally aware that they know about your product and are already interested in what you have to offer.
It's important to follow-up web leads as quickly as possible. Otherwise, they may lose interest in your product or service.
You can increase web traffic by getting on top of the Google search engine pages. This will not only increase your web leads but will also boost your brand visibility. This is an effective strategy for eCommerce websites nowadays.
There are many methods to increase web visibility and online rankings. But if you're not particularly savvy on this yet, look for web design packages that can boost your digital marketing efforts without breaking the bank.
6. Have an incentive for yourself
It's always a good thing to have something to look forward to. Reward yourself whether you closed a deal or not. You deserve a reward.
Whether it's a little chocolate or a glass of wine, you deserve it for executing the right sales activities and also for showing positive sales behavior. This will add to the winning mentality that will lead you to eventually close a sale.
7. Always be positive
It's easy to tell yourself to be positive. However, there will be times when you're on your 20th call and still nothing. That's the time when it starts to weigh you down.
To bounce right back, you have to learn to:
Recenter yourself. Keep the end in mind.
Surround yourself with positive people. Be in a positive environment. If you have co-workers who are groaning and complaining, find a space away from that energy. It's more fun to work in an environment where it allows you to focus on your call.
Walk and talk. If finding a space to focus on isn't an option, then it's advisable to stand up and walk while doing your cold call.
Let it go. Not everything will go as you expect them to be. There will be calls that will make you feel bad or instances where you might forget your pitch. Just let it go and move onto the next one.
Keep in mind that it will be hard to sell a product if you're not excited by it. Everything from your posture, your facial expressions, and your tone of voice will be translated into your attitude during the call.
The lack of spirit and energy will be conveyed in the conversation with your client or prospect. This will heavily influence the result of your cold call.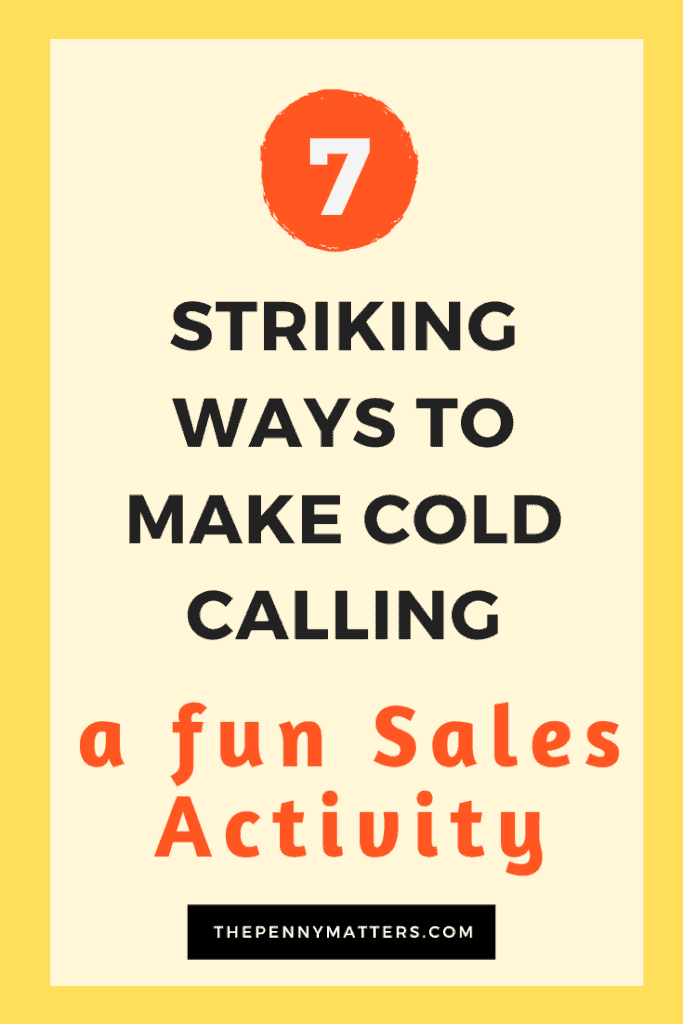 In Conclusion:
So after you've done all the preparation, just have fun. At the end of the day, it all comes down to this: you win the client or you learn something in return.
Read also: How to Find Someone's Email Address Online (Without Creepiness)
About the Author

Itamar Gero is the founder and CEO of SEOReseller, a white label SEO digital marketing solutions provider that empowers agencies—and their local business clientele—all over the world. When he isn't working, he's traveling the world, meditating, or dreaming (in code).