Ever tried using freelance writing job boards to find new clients?
While working as a freelance writer,  you will spend the majority of your time finding clients,  especially when starting out.
There are four main areas or places for finding freelance clients:
Freelance websites: These are content market places such as Upwork, People Per Hour, Toptal, and Fiverr
Through cold emailing. You identify potential clients, find their contacts, and send them a pitch for guest posting, freelance content writing, or copywriting
Direct clients: Mainly through freelancers websites and LinkedIn. If you've built a strong brand, positioning yourself as a freelance writer, then clients will find you and hire you based on your brand, samples, testimonials, and online portfolio
Freelance writing Job boards where webmasters and content marketers post new jobs on the platform and the skilled people can apply.
Now, if you are nodding saying, "I like the last one,?" Then read on.
Established freelancers do not recommend job boards, but that is because they are already established. They have a strong portfolio and brand, that can easily land them direct clients
Job boards work, as long as you know how to craft tailored pitches that get your clients nodding.
Why Freelance Writing job boards?
Find Diverse Clients based on your niche
Lots of fresh jobs are posted daily or for some active boards, hourly
One can apply to various jobs on the same board
Now, you could be wondering:
Aren't these freelance marketplaces anyway?
Well, not really.
Freelance marketplaces like Upwork and Fiverr will require you to create an account and build a profile.
Freelance writing job boards, on the other end :
Do not require you to create an account
Most freelance writing job boards are free to use hence no platform fees/buying credits
Do not require you to build a profile
Do not have you bidding jobs



Do not have you star rated etc.
However, not all job boards are created equal. Here are our 5 best picks
1: Problogger Job boards
Problogger job board is one of the most respected and referred to freelance writing job boards even by authority freelancers. Being free, means many people access it.
What continues to keep it in check though is that Problogger charges employers $70 per job posting that remains for 30 days.
This is one of the freelance writing job boards that you need to be checking daily. To comb through all the jobs, simply search your keyword.
2: Freelance Writing Board
Freelance writing curates freelance writing jobs from all the other sources such as Craiglist, Indeed, Problogger etc.
Thus, they usually have lots of listings daily thus saving you the time that you would rather spend visiting individual boards and searching for writing jobs.
3: BloggingPro
BloggingPro has lots of paid blogging jobs and freelance writing. You can easily filter results based on what you are looking for.
The platform isn't solely offering freelance work. Besides freelancing, the jobs are categorized as internship, contract, part-time, etc. So if you are looking for freelance jobs, make sure that the listing says 'freelance' or the location is, "anywhere"
Most freelance writers love this job board and probably for a good reason.
4: All Freelance Writing
All Freelance Writing website has a freelance writing job board where you can find all freelance work related to writing.
Formerly known as All Indie Writers, the platform has new jobs posted weekly and so you may want to be checking it when you are running short of your freelance work
5: Freelance Writing Jobs
Freelance writing jobs publishes new posts daily. Since they charge for employers to list a job, you are more likely to find quality listings here.
Like most job boards, you can filter results based on the job nature and associated keywords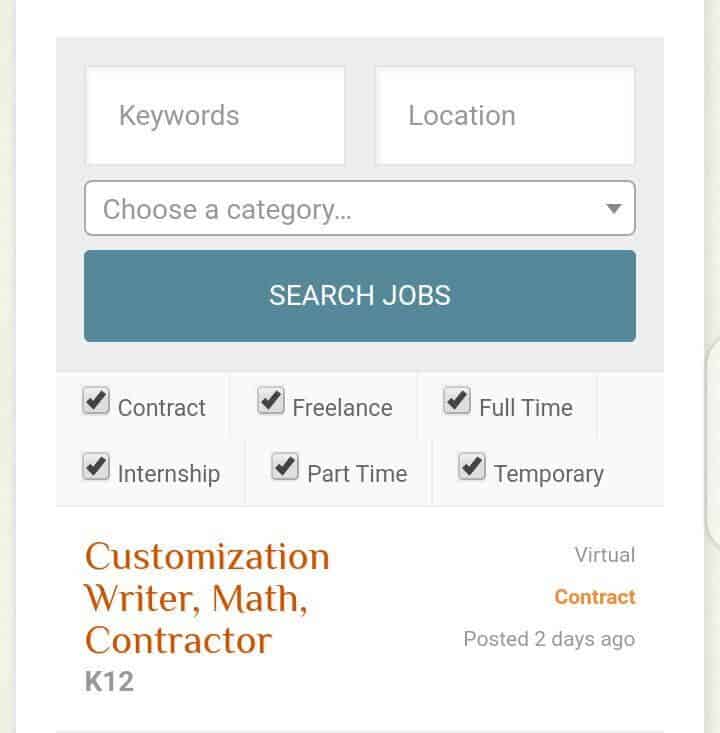 Your Turn…
Are you a flourishing Freelancer? We would love to know how you are outsourcing your clients. Feel free to drop a comment in the comments section below