Signing up in top freelance marketplaces is an effective way to get your first few clients when starting out as a freelance content writer.
Through freelancing sites like Upwork, Guru, and Freelancer.com, you have the chance to find the best jobs that match your skill, work history, level of expertise, and expected salary.
In this blog, we will cover what you need to know about freelance marketplaces and how you can start your career using these platforms.
Getting started:
What's a Freelance Marketplace?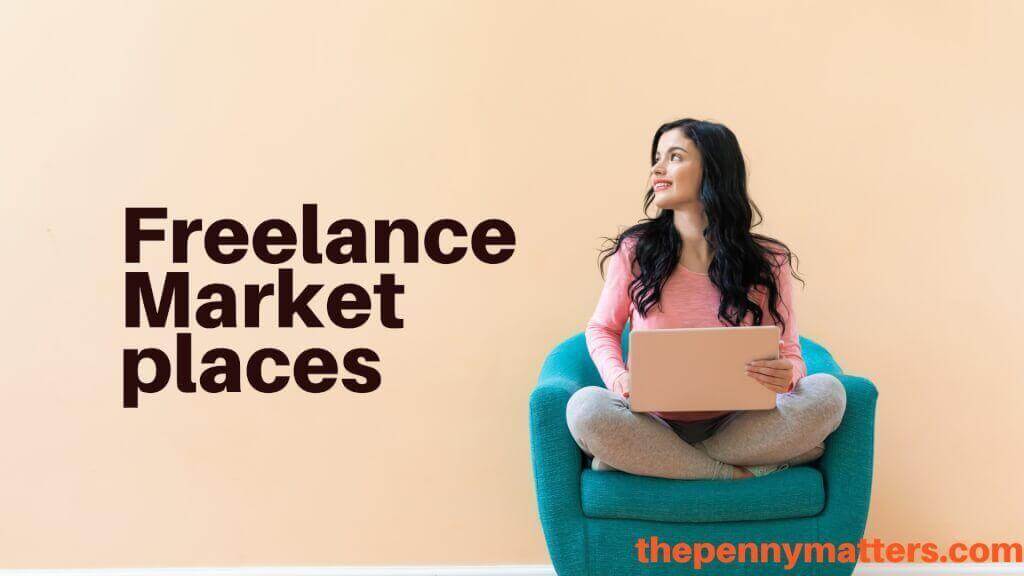 A freelance marketplace is a platform that brings clients and freelancers together. Clients post job tasks and freelancers can apply for these jobs. The platform only releases the money to the freelancer once the project is marked complete. Hence, it provides security for both users of the platform.
Whereas with freelance job boards you get to work with clients directly, freelance sites only allow you to communicate with your clients and fulfill orders within the platform.
There are several freelancing job sites but not all of them perform the same in terms of effectiveness, ease of use, and technical support. You must learn the features of each platform and how to use them to your advantage.
Navigating the Freelance Marketplaces
Creating a profile on several platforms helps increase your chances of getting clients, however, it also means you will spend more time managing multiple sites. You can also use the site to discover top freelancers within your niche.
You can use their profile as a way to assess your competencies and your rates. Take time to read through their profiles and compare them to your own. By doing this, you can get an idea of how to improve your profile and make it stand out from your competitors.
Some sites publish blogs that teach freelancers different strategies to become competitive in their niche.
For example, Upwork has a blog category where you can read success stories, market trends, tips and tricks, and other informative features that teach you how to create a better profile, send winning proposals, and develop marketing strategies to reach more prospects.
For more practical advice for freelancing, try this Freelancing Blog.
Some freelancing platforms use an algorithm to rank their freelancers based on several factors. For Instance, Upwork makes use of Job Success Score (JSS), where a freelancer is allotted a success score tht climaxes at 100%. Clients can set the minimum JSS that they would like to hire for the job. A higher JSS means that you are qualified to apply to more posts.
The same rule applies to Freelancer.com, where freelancers are ranked based on bids. Its ranking algorithm assigns a score to each freelancer. The clients will get to see the proposals coming from the top-rated freelancers first before the other bidders.
Why is this important?
Well, if you know which factors affect your score, you can get an idea of how to rank better.
Most freelancing platforms have internal communication feature which allows freelancers and clients to send and receive messages. They can also take payment from the client on behalf of the freelancer. The amount is released once the client approves the time stamp or the submitted works of the freelancer.
How to Get Started in Freelance marketplaces
One of the biggest mistakes most new freelancers make is joining all the freelancing sites available to them. You want to focus in one or two platforms so you can maximize your time and grow your portfolio. Being all over will only make you less productive.
Here are the steps on how you can start in the freelancing marketplace:
1: Choose the right platform for you.
Do your homework and search for the most trusted freelancing sites today and focus on two or three of them.
Compare and contrast what are the pros and cons of each site before creating a profile. Here are some of the best freelancing sites based on feedback from freelancers and clients alike:
Upwork: With over 1.5 million clients worldwide, Upwork is one of the biggest freelancing sites today. There are thousands of opportunities being published daily on different niches, skill level, project duration, and rate. Upwork has blogs and group forums where you can learn valuable insights to become a successful freelancer.
Fiverr: What makes Fiverr unique compared to other sites is that you can create a job offer based on your freelance services. These listings are called gigs and buyers can purchase them directly without having to engage with you first. rather than applying to the job posts that companies have posted.
This system increases your chances of being noticed since hundreds of clients can view your posts every day.
With Fiverr, getting high paying clients is not that easy. This is because the platform is meant for quick tasks. The good news is that, though you may start of offering low prices, once you get good raving reviews you can triple your prices and you will still get offers coming in without the need for constantly pitching.
To learn more about Fiverr platform, read this fiverr guide
PeoplePerHour: If you are looking for opportunities in digital marketing, SEO, and software engineering, PeoplePerHour is the place to be.
This site has streamlined the freelancing processes by organizing payment, communication, and job management in one platform. Freelancers have 15 free connects to send proposals, after which they need to sign up for a premium account.
Other freelancing sites that you can consider include Freelancer, Guru, and Toptal. Mysson has published a detailed list of 17 best freelancing job sites that you can explore for more insights
2. Create a Complete Profile.
A detailed profile is your way of introducing yourself to the client. Fill out all the fields required, especially the expertise, your bio summary, work history, training and certificates, and contact details.
Don't forget to link your portfolio website if it's allowed. A profile with a photo on is a magnet to many clients, so make sure you include it as well.
3: Apply to Jobs Within Your Niche.
Always check for new job postings every day and apply ONLY to vacancies that are within your niche. To make your job search easier, narrow down your search options based on different categories:
specialization,
contract duration,
payment type (hourly/fixed rate), etc.
Write an impressive proposal, answer the interview questions, if any, and use a call to action statement in the end before summiting your application. Unsolicited pitches no longer cut it. You need to horn down on how you are going to deliver the task.
4: Be Present and Promt.
Though we don't advise you waiting for responses, you however need to be alert in case you receive one. If you receive messages from prospects, reply to them as soon as you can.
If you haven't heard anything after three days, you can do a follow-up email.
The rule of sustainable freelancing is to continue applying for jobs whether or not you have continuous work. Don't pause while you waiting for feedback from your pitches. Find other jobs and continue applying.
That's it. You are one step away from making your first $100 from freelance marketplaces. With thousands of opportunities available, you really have a shot to be noticed if you apply regularly.
Quick Freelance Resources
To learn more about how freelancing platforms can help you kickstart your career, sign up for Mike's Freelancer Masterclass where you will learn how to use a freelancing marketplace to get high-paying clients.