Feeling a spiritual awakening within you? Longing to share your journey, inspire others, and create a space of unity? Then it's time to consider starting a spiritual blog.
Blogging is an incredible platform that allows you to share your passion and connect with like-minded people around the world.
When it comes to spiritual blogging, the process is more nuanced and conscious, considering the sensitivity and diversity of the subject. It's not just about sharing content; it's about sharing your unique spiritual journey and helping others find their path.
But how do you get started as a spiritual blogger?
How to start a spiritual blog
1) Define your niche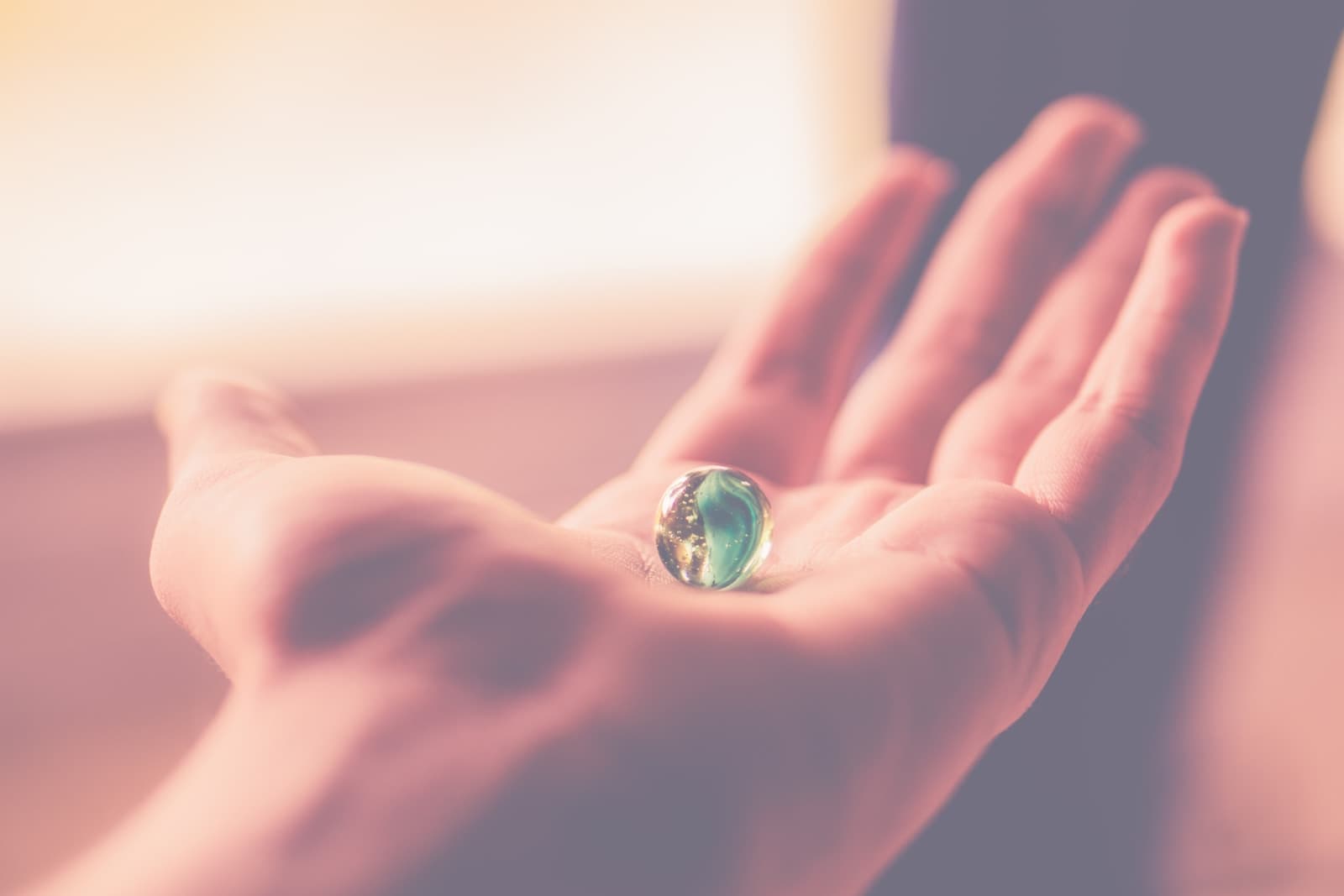 One of the first steps in starting a spiritual blog is identifying your niche. Spirituality is a vast field that encompasses many different areas – from mindfulness and meditation to crystal healing, tarot readings, angel messages, astrology, or even spiritual literature.
There are several spiritual niches that you can focus on, but the niche you choose should align with your personal spiritual journey. It should be a subject you are passionate about, knowledgeable in, and comfortable sharing with others.
Your authenticity will attract like-minded readers and help you build a strong community around your blog.
To define your niche, consider the following:
What topics are you passionate about and have knowledge of? For example, meditation, mindfulness, personal growth, and self-improvement.
Who is your target audience? For example, young adults, working professionals, or stay-at-home parents.
What unique perspective or value can you bring to your readers?
Remember, a well-defined niche will help you stand out from the crowd, attract a dedicated audience, and give your blog a clear sense of direction.
2) Understand your target audience
Next, take some time to understand your target audience. Who are they? What are their interests, needs, and struggles? What sort of content would they find valuable?
For instance, if your niche is mindfulness, your audience might be interested in learning simple mindfulness techniques to manage stress. Or, if you're focusing on tarot readings, your audience might be looking for daily or weekly tarot insights.
Understanding your audience will help you create content that resonates with them. Plus, it will give you insights into how to effectively communicate with them, which is crucial for building a community around your blog.
3) Choose a blogging platform
The right platform can help you create a professional-looking blog, publish content easily, and reach a wider audience. Some popular blogging platforms include:
WordPress: Offers a wide range of customization options and is easy to use.
Squarespace: Provides professional-looking templates and is ideal for visual content.
Blogger: Offers an intuitive interface and is ideal for beginners.
Medium: A free hosted blogging platform
Choose a platform that best suits your needs and budget.
4) Select a domain name and hosting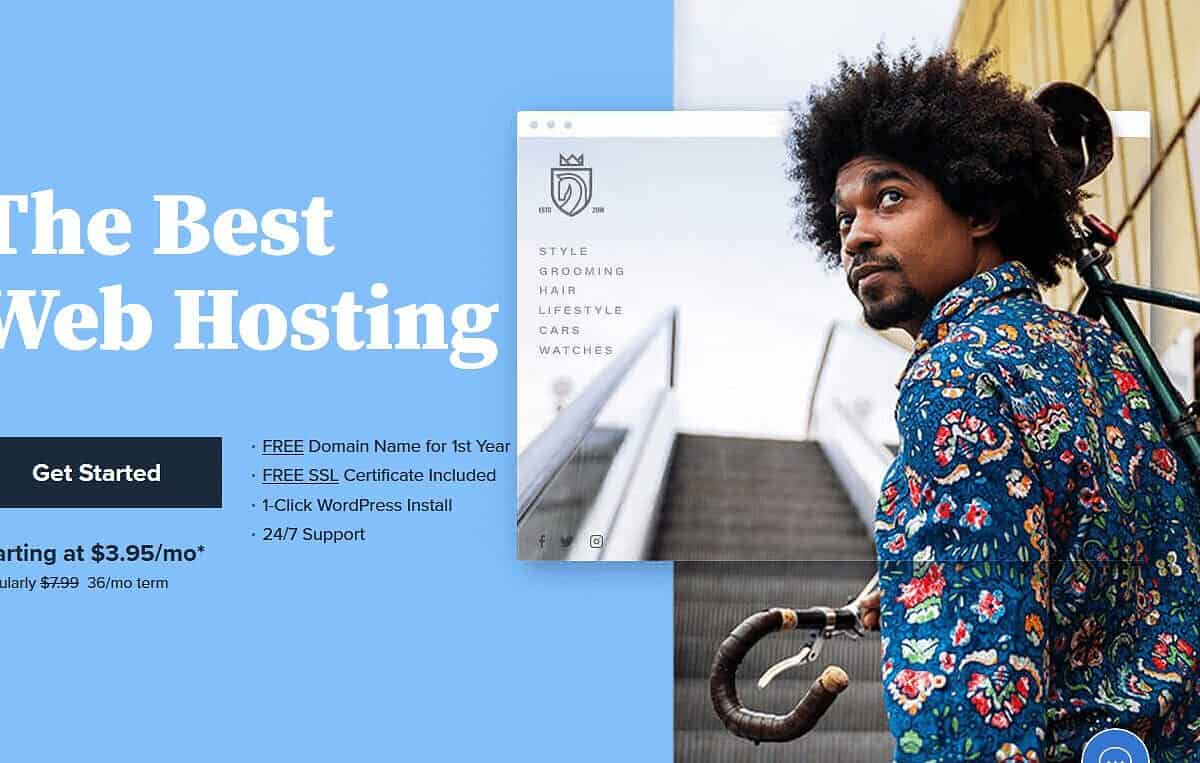 Selecting a domain name and hosting is essential to your blog's success. Your domain name should reflect your blog's niche and be easy to remember. Here are some tips for selecting a domain name:
Keep it short and memorable
Use keywords related to your niche
Avoid numbers and hyphens
For hosting, choose a reliable but affordable hosting provider like Bluehost that offers:
24/7 customer support
Security features
High uptime guarantee
99.9% uptime
Free domain registration (save $17 USD for your first year)
Other popular hosting providers include SiteGround, Dreamhost, and HostGator.
5) Customize your blog's design
Customizing your blog's design is important in creating a unique and professional look. Choose a theme that matches your niche and reflects your brand. You can also hire a designer to create a custom design. Here are some design tips:
Choose a color scheme that reflects your brand and creates a welcoming atmosphere
Use high-quality images and videos
Create a responsive design that looks great on all devices
If you're building a blog yourself, then I recommend acquiring Elementor Pro for just $49. This powerful page builder can help you build any layout you can imagine.
Now comes with Elementor AI that helps you generate content on the go as you build.
6) Make it visually appealing
The look and feel of your blog can greatly impact your readers' experience.
For a spiritual blog, aim for a design that reflects the tranquility, peace, and mindfulness associated with spirituality.
Use soothing colors, minimalist designs, and high-quality images related to your content. Your design should be clean and easy to navigate. User experience is key; your readers should find it easy to browse through your blog, find content, and interact with you.
Remember, your blog is an extension of your spiritual journey, so make it a peaceful and inspiring place for your readers.
7) Create content
This is the heart of your blog – your content. For a spiritual blog, your content needs to be personal, informative, and inspiring.
Make sure your content aligns with your niche and serves your audience's needs. Remember, the aim is to provide value to your readers.
Share your personal journey, your spiritual experiences, and your learnings. This personal connection can be incredibly impactful and helps build trust with your audience. Your readers want to hear your voice, your stories, and your insights.
But remember, while it's important to share personal experiences, you also need to provide value to your readers. This could be in the form of educational content about spiritual practices, advice, or resources for further learning.
Consistently delivering high-quality, valuable content will keep your audience engaged and coming back for more.
It's thus a good idea to plan your content ahead of time to maintain consistency.
Here are some tips:
Conduct keyword research to identify topics your target audience is interested in
Use a mix of long-form and short-form content
Create content that solves problems and provides solutions
Share personal experiences and insights to create a connection with your readers
8) Optimize your blog for search
Search engine optimization (SEO) is essential for increasing your blog's visibility. While the technicalities of SEO can be quite involved, there are a few simple things you can do.
Use relevant keywords throughout your blog posts, but ensure they flow naturally within your content. Your blog posts should be easily readable and enjoyable, not just keyword-stuffed.
Tools such as Keysearch (use KSDISC coupon code for 20% off) or SERanking can help you in unearthing those low volume low competition keywords that you can easily rank for.
Also, consider the length of your blog posts. Generally, longer, in-depth posts tend to rank higher in search engines. But remember, the quality of the content is key.
Finally, build backlinks by guest blogging on other spiritual blogs or websites. This can significantly boost your blog's visibility and drive more traffic your way.
9) Foster a community
Blogging isn't just about writing; it's also about nurturing a community. This is particularly true for spiritual blogging, where your readers are searching for connections, understanding, and support.
Engage with your readers by responding to their comments, seeking their feedback, and promoting discussions. You might also consider starting a newsletter or social media groups to foster deeper connections and keep your readers updated.
Remember, a vibrant, supportive community not only broadens your blog's reach but also provides a sense of satisfaction and purpose, which are at the heart of a spiritual journey.
Promoting your spiritual blog
Promoting your blog is essential to growing your readership. Here are some tips to promote your blog:
Share your posts on social media platforms, including Facebook, Twitter, and Instagram
Engage with your readers through comments and email
Guest post on other blogs to reach a wider audience
Collaborate with other bloggers and influencers in your niche
Leveraging AI to scale content production
In today's tech-driven world, various AI tools can greatly simplify the blogging process and boost your productivity. However, using AI in spiritual blogging should be done thoughtfully, ensuring that the content remains authentic and beneficial to the readers. Let's explore some AI tools you can use.
Jasper AI: Jasper AI can assist in brainstorming blog post ideas, creating outlines, and generating high-quality content quickly. This AI tool understands the nuances of language, making it ideal for creating content that resonates with your audience. However, it's essential to review and personalize the generated content, adding your unique voice and experiences.
Note: now you cab generate an unlimited number of words with Jasper AI for just $49/month paid month to month, or $39/month when paid annually, down from $109/month.
Google Bard: Google Bard AI is a machine learning model trained on a broad range of internet text. It can help you generate creative content ideas and even compose poetry. With Google Bard, you can add a creative touch to your spiritual blog posts.
OpenAI's ChatGPT: ChatGPT is another powerful tool that you can use to draft blog posts, brainstorm ideas, or even interact with your readers. It's capable of understanding and generating human-like text, which can add a unique conversational tone to your content.
Regardless of the AI tool you choose, remember to use it as a supportive tool rather than the sole content creator. Your personal experiences, insights, and voice are what make your spiritual blog genuinely helpful and inspiring. Always review and edit the AI-generated content to ensure it aligns with your spiritual journey and values and provides value to your readers.
Monetizing a spiritual blog
After you've developed a consistent readership, you can begin to think about monetizing your blog. But remember, in the realm of spiritual blogging, monetization must be undertaken consciously and ethically.
Any monetization strategy that you opt to use should align with your spiritual values and not overshadow the primary goal of your blog – to share and connect on a spiritual level.
For instance, if you opt for affiliate marketing, make sure to partner with brands that are ethical, sustainable, and align with your spiritual mission. Similarly, if you offer products or services, ensure they genuinely provide value to your readers and help them in their spiritual journey.
Here are a few monetization strategies:
Affiliate marketing: You can recommend products or services related to your niche and earn a commission for each purchase made through your affiliate links.
Sponsored posts: Once you've established your blog, companies might be willing to pay for you to write a post about their product or service. Just ensure it aligns with your values and is beneficial to your readers.
Online courses or eBooks: If you have extensive knowledge on a particular spiritual topic, consider creating an online course or eBook. It's a great way to provide immense value to your readers while generating income.
Donations: If you're not comfortable with the above methods, you can always ask your readers for donations. Platforms like Patreon allow your readers to support your work with a small monthly contribution.
You can also consider offering meditation classes, spiritual coaching, or selling handmade spiritual items. These can be an excellent way of generating income while also providing value to your readers.
Conclusion
Starting a spiritual blog can be a fulfilling journey, providing an outlet for your thoughts and a platform to inspire and connect with others.
As you embark on this journey, remember to stay authentic, provide value, and remain committed to your spiritual mission. By doing so, you're well on your way to creating a successful spiritual blog that not only resonates with your audience but also serves as a beacon of light and inspiration in their spiritual journey.