If you want to be a freelance writer and have no clue how to get started, then this guide is for you. We will cover:
What is freelance writing?
How to start freelance writing as a beginner
Where to find freelance writing jobs for beginners
Freelancing is one the most common models that come to mind when someone mentions working from home. This is because, unlike other online business models that require creating products and building an audience, freelance writing is super easy to start, especially if you are already knowledgeable about a certain field.
If this is something you are considering, then read on as I take you through everything you need to know about making money as a freelancer.
The first few weeks are going to be challenging and will eat into everything that you've got. So, where do you even begin? What processes and structures do you need to have in place? How do you find clients? And how do you know how much to ask for? Endless questions, right?
As a freelancer, you're your own boss, and that entails a lot of mundane tasks that require good judgment on how you go about doing it. How do you make it through? In this freelancing guide, I will take you through the nitty-gritty details.
What is Freelance Writing?
The definition of Freelance writing can be penned to the word freelance. To freelance is to work for someone as an independent contractor. Thus, you provide your professional services, and you are paid per project.
It basically means you are paid per project to perform a particular task for your clients. That is, you are paid to offer freelance services.
Freelance writing, therefore, is offering writing services to individuals and brands on a pay-per-project basis.
A freelance writer is paid to write for other websites or offline mediums and is paid per project. Therefore, freelancers can work with different clients, and their contracts only last per project or agreed period. You can work as an attributed writer or a ghostwriter
Since we are talking about working from home, the focus here is online freelance writing. Yes, there is offline freelancing where the services offered are mainly manual. Think of home repairs or freelance journalism.
Legal Challenges of a Freelancer
As a freelancer, you basically work as a contractor, and thus, you may be responsible for some legal issues that your clients may encounter as a result of your negligence. That's scary, I know, but it's important that you know. It doesn't often happen, though.
Some of the legal issues that freelancers may encounter include:
Use of copyrighted materials (graphics, photos, illustrations, videos, slides, etc.)
Plagiarized content.
Use of non-licensed tools.
Failure of your client to pay after delivery.
So, if you are sourcing images for your client, make sure you are sourcing them from the right platforms that do not have restrictions on their usage. Find out under what license type the images are provided. Even the images you purchase from a stock website may not be for commercial use, or you may need a different licensing if you want to use them for commercial use.
Also, where possible, avoid images that show people's faces in identifiable manners. If need be, consider purchasing professional liability insurance for your freelance business.
For legal reasons, it's a good practice to have your clients sign a contract with you before commencing work. You can use online tools for digital document signing, thus making this quite a seamless process.
Also, ensure that you are paid upfront, or at least a client pays a 50% deposit for the contracted work. If you use platforms like Upwork or Escrow, then have your clients fund their milestones first.
Now that the legal side is off the way let's explore the beauty of this monetization model.
Why Freelance Writing?
Freelancing is lucrative for two reasons:
Many writers prefer going the freelancing route instead of being employed as in-house staff for three main reasons:
Ability to earn more: Depending on how fast you can deliver your work, you can take on as many projects as you can. Many projects mean more earnings.
Determine your rates: As a freelancer, you can charge whatever your skills are worth. Some writers earn $100 per 1000 words of content, while others earn as high as $1 per word. The more experienced you are, the higher the chances that you can get away with premium pricing. You can increase your rates to match your expertise and still get clients who will gladly pay you for what you're worth.
Freedom and Control: Freelancing allows you to determine your work hours, rates and vacations. Your clients are your customers, not your bosses. Freelancing manly means that you are your own boss.
Leverage Your Skills: Everyone has a skill that someone else would definitely pay for.
How to Start Freelance Writing, Overview
To become a freelancer, you need to identify one skill you are good at and one that you can offer as a service, hone in, and start looking for clients.
Step-wise, though, this process may look something like this:
Deciding to become a freelancer.
Settling on the freelance service to offer (Writing, designing, branding, virtual assistance, bookkeeping, transcription)
Scouting for work and landing none
Doubting your capability to be paid for your work,
Finding out you suffer from Imposter Syndrome and that you're actually good enough.
Deciding (again) to become a freelancer.
Narrowing down to a specific niche
Creation of samples
Putting together a portfolio
Finding potential websites to write for
Finding contacts of the key decision-makers in these sites
Creating simple pitching and follow-up system
Sending the pitch and starting the follow-up system
Landing your first client
Realization (Damn, I am really good enough."
Starting to scale. Business is booming. Clients are looking for you. Less cold pitching and more creation
You get the drill. Rough patches here and there, no smooth drive on this runway, but if you get started with the right skills and mentality, you should be able to cross that bridge when you finally get there.

What Freelance Writing Services Can You Offer?
Some of the on-demand freelance services that you can sell online include:
| | |
| --- | --- |
| Blog posts and articles writing | Copywriting |
| Product Reviews and Product descriptions | Press Release writing |
| Video Scriptwriting | Editing and Proofreading |
| Web content writing | Writing workbooks |
| SEO writing | eBooks Ghostwriting |
| Landing page copy | Social media copywriting |
| Ad copywriting | Legal writing |
| Technical writing | LinkedIn profiles |
| Resume writing | Business and Grants writing |
| UX writing | Podcast Writing |
| Email copywriting | Speech writing |
| Creative writing | Technical Manuals |
| Brochures | Magazine articles |
Before You Start Freelancing…
Branding Essentials
I know you want to jump right in, but it's imperative that you first take care of the basics. These include:
Ensuring that you have a professional email address: If you still use the high-school-classy email that goes like lovemynails at gmail.com, you need to change it. For personal emails, stick to your name as much as possible or your business. jennifer27 at gmail.com jenseowriter at gmail.com are fine. If you have your domain, then you can use a professional email address tied to your business, e.g., mercy at elegantwrites.com
Update your profile picture: The best way to do this is to sign up for Gravatar via WordPress. All you need to do is to sign up here and update your biographical information. The profile picture you set up here will appear everywhere online where you use your email address, e.g., author bio on your website, author bio in your guest posts, email previews when pitching clients, when you leave comments on blog posts, etc. This ensures that your digital branding is constant across the web.
Come Up with a simple author description: This should tell people what you do, whom you serve, and how to contact you. For instance,
"Mysson is an experienced SEO Content Developer for hire serving SaaS Businesses, Online, and Digital Marketing clients. Connect with him on LinkedIn via @Mysson."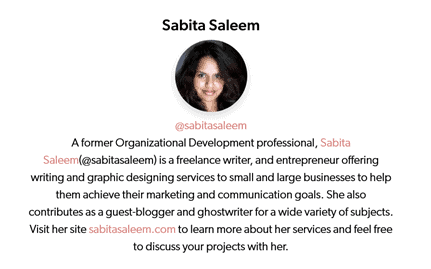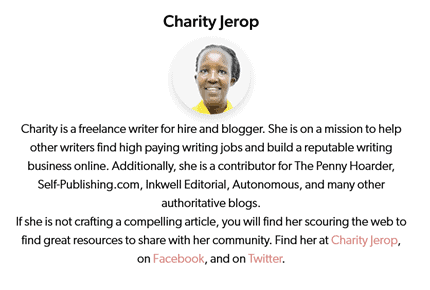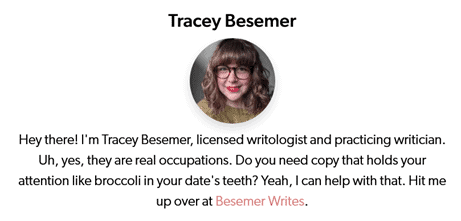 Getting Paid
To be paid for your writing projects, you need to set up payment methods if you don't have some already. Some of these include:
How Do I Become a Freelance Writer?
Step 1: The Discovery Phase
Preparing to become a freelancer. (Freelancers Guide)
Becoming the best freelancer is not such an easy task. It's not cracking open another freelancing guide, and boom, you go. It calls for hard work and commitment. That's why taking time to plan and execute your strategies is vital.
Find out what you are good at. Not everyone was born to be a copywriter. Some have great designing skills, journalism expertise, arts, and painting, photographing, transcription, coming up with great business names, etc. By aligning your freelancing path in the direction of your expertise, you will be in a better position to delight your clients by delivering pure gold.
Hone Your Skills. While preparing to launch your freelance business, you need to focus on your skills as well. Are your writings at par, are your tech skills up to date, etc. Buy books and online courses. You may also need to take time to learn complimentary lessons on topics such as freelancing, cold pitching, email marketing, and click funnels. You can find such great courses over at Skillshare for only $12.99 a month.
Step 2: Creating Social Proof
If you have done jobs before, you want to consolidate all your works and prepare them for display on the web or stored for easier and faster retrieval. Your clients will certainly want to see samples of your works before they decide on hiring you.
Ensure that your samples are your best works; redo them over and over.
Sometimes a winning pitch is just a few lines in the line of:
"Here is my article on Forbes sharing my tips on How to Scale an Online Business. Let me know if you are currently looking for a freelance writer so I can send you a few ideas that will resonate with your Digital Marketing audience."
Yes, the selling point of that pitch is just getting published on Forbes. Well, I did say the best way, not the easiest. You don't need to be published in giant sites like Forbes, Entrepreneur or CNN, but getting published in a known site within your freelance niche can really boost responses to your pitch, which can translate to clients down the funnel.
How to have your articles published online:
Use Free Blogging Media: This is perhaps the easiest, hassle-free way to have articles published online that you can use as samples. While there are several of such free platforms, I recommend you use LinkedIn Pulse and Medium. Simply create an account with these two, complete your profiles and start posting. For LinkedIn, you need to log in via desktop to create an article. Medium is very easy to use. Plus, with time, after growing your Medium followers and readership, you may start getting clients directly from there. This also applies to LinkedIn Pulse.
Start a blog: You can also start social proof with your blog which may also land you your first guest post. Simply set up a simple professional blog. All you need is a good web hosting service, a short and sweet domain, and a clean WordPress theme. Bluehost and Astra Pro will do the trick. You can set up the entire site within a day.
Guestpost on Relevant Websites: This is perhaps the most effective way to create your first samples online. Prospects will start taking your pitches seriously if they see that you have been previously published in authoritative blogs in their industry. Identify a few relevant websites, ask to contribute to their blogs, and when given the go-ahead, make sure you deliver exceptional content.
Publish two or three crazily useful blog posts on your blog. There is no need to write 30 sub-standard posts when you can use that time to create three professionally written blog posts. These three will act as your first samples, and they will prove beneficial in the long run.
If I'm being honest, here is where you treat yourself as your first client and make sure you deliver every time for those three articles.
Don't be afraid to 'send' them back to yourself for revisions as many times as you need to until the client in you is happy. You'll then go ahead and publish them with clean permalinks.
By that, I mean to include only the keyword in the URL structure of your post. So, for the article titled, "11 Genuine Ways to Find Freelance Clients Online Without Breaking a Sweat," the URL slug should be something like /ways-to-find-clients-online
Also, make sure the permalink structure is clean and is not using dates or other strings. To change your URL structure in WordPress, simply go to Dashboard>>Settings>>Permalinks and select the sample post under Permalink's structure. Medium has its own structure, so simply grab the one provided after publishing.
Warning: If you've been blogging for a while, then it may not be prudent to change the structure of your URLs. However, if you are getting started, then make sure you set your permalinks to only include the post title.
Step 3: Implementing the Strategy
Your plan has to include a viable strategy that is well-informed and articulated.
Having a solid strategy enhances your clarity and helps you get things done. The strategy that you adopt will largely depend on the monetization model that you choose. I'll take you through the main ones of such models in the next modules.
The sole purpose of your strategy is to help you stay on course, doing the things that need to be done for the said plan to fall into place.
As a freelancer, your strategy will revolve around building authority, commanding higher rates, and continuing to attract your dream clients.
Great, you have the picture! But what does that really look like?
Deciding on the niche to focus on
Creation of high-quality samples
Finetuning your sample work
Putting together a portfolio
Writing guest posts for authoritative sites to boost your
Finding contacts of the key decision-makers you want to write for
Creating simple pitching and follow-up system
Sending the pitch and starting the follow-up system
Landing your first client
Realization (Damn, am really good enough")
Starting to scale. Business is booming. Clients are looking for you. Less cold pitching and more creation.
This strategy may vary depending on where you want to work as well. If you want to double down on freelancing sites such as Upwork and Fiverr, then your strategy may include bidding for jobs below your dream rate and delivering pure gold so as to get a few 5-star ratings when starting. Afterwards, you will start increasing your rates and start applying for jobs with better pay.
These strategies also apply if you want to sell Printables on Etsy. Instead of starting with a $27 product, you may want to first create a few products under $2, amass positive store ratings and then create more expensive ones.
Unless you have an advertising budget that spans thousands of dollars, I suggest you try this route whenever you are new to a platform.
If you do this correctly, you should be able to barrel through that "credibility barrier" within weeks, instead of stalling for months waiting for that first customer to purchase your premium product without social proof, unless uncle mark 'comes to your rescue.'
Step 4: Profiling your Ideal Client.
Nicheing:
Profiling Information
Freelance Services
SaaS Freelance Writer
The customer is a software developer or an owner of a SaaS company who is looking for content that attracts organic traffic, brings the targeted audience, and compels them to take action

My Promise: I'm a freelance writer that helps SaaS companies develop content that boosts leads and generates organic SEO traffic.
Step 5: Executory Planning
Execution planning is as important as the strategizing task, trust me. Instead of jumping right into starting your home-based venture, I recommend you take time to plan your execution strategies.
Here, we tie a strategy to deliverables that need to be done. Going back to the freelance strategies we brainstormed above, let's see what tasks need to be executed. You can tie each task to the strategies above, but I will just enumerate the tasks here.
Sign up for Upwork and update my profile.
Bid consciously for at least five jobs daily, tailoring every pitch to the client's needs.
Get your first client: Bid for low-budget jobs, and get a local client to hire me through Upwork.
Getting great testimonials: Deliver pure gold, resolves conflicts, and always deliver on time.
Set up my freelance portfolio site.
Create and update my LinkedIn profile to reflect my freelance services.
Learn how to get clients via LinkedIn.
Compile a list of prospects, find decision-makers and start pitching daily (Focusing on pitch quality rather than quantity)
Solicit and display testimonials.
Ask your connections for work if they are in your niche.
Write and Publish a guest post every month.
Subscribe to job boards in your niche and start applying for jobs there.
For a more elaborate online business model such as SaaS, membership sites or eCommerce, tasks may include list building, lead generation, and product creation and launch plans depending on the type of business you are running.
Step 6: Build and Update Your Portfolio/work samples.
If you have done jobs before, you want to consolidate all your works and prepare them for display on the web or stored for easier and faster retrieval. Your clients will certainly want to see samples of your works before they decide on hiring you. Having an online portfolio makes it easier, both for you and for your clients. If you are into freelance writing, then ensure that your samples are your best works, and redo them over and over.
Backing up Your Work
Afraid of losing everything you've written? There are many ways to back up your written work in case a virus attacks your computer.
Online cloud storage such as Dropbox, OneDrive, and Google Drive will probably suffice for a work in progress.
In as much as your work is already published online, a backup will help you refer or trace your work in case it disappears and takes forever to be found.
Get a Flash disk. Always save your work offline as well. All my articles are available on my Google Drive, and my PC, and occasionally backed up to the flash disk…. and my phone storage as well.
In a Nutshell
Your ability to understand the big picture and refine each detail to pixel-perfect clarity is what will make you who you are and good at what you do.
Freelancing is something you really have to want and be prepared to work hard for. And the result of that is a lifestyle and a sense of freedom that is unrivaled by any other job in the world. Go for it.
Got better ideas or anything to add? See you in the comments section, right below 🙂