Are you a designer looking to turn your passion into profit?
Look no further! Canva is a powerful design tool that allows anyone to create stunning designs, regardless of their design experience.
But what do you do once your designs are created?
In this blog post, we'll show you where to sell Canva designs so that you can make money from your creations. From online marketplaces to print-on-demand services, we'll cover all the options you need to know to start making money from your designs today.
So, let's get started!
Where to Sell Canva Designs — Marketplaces
1) Creative Market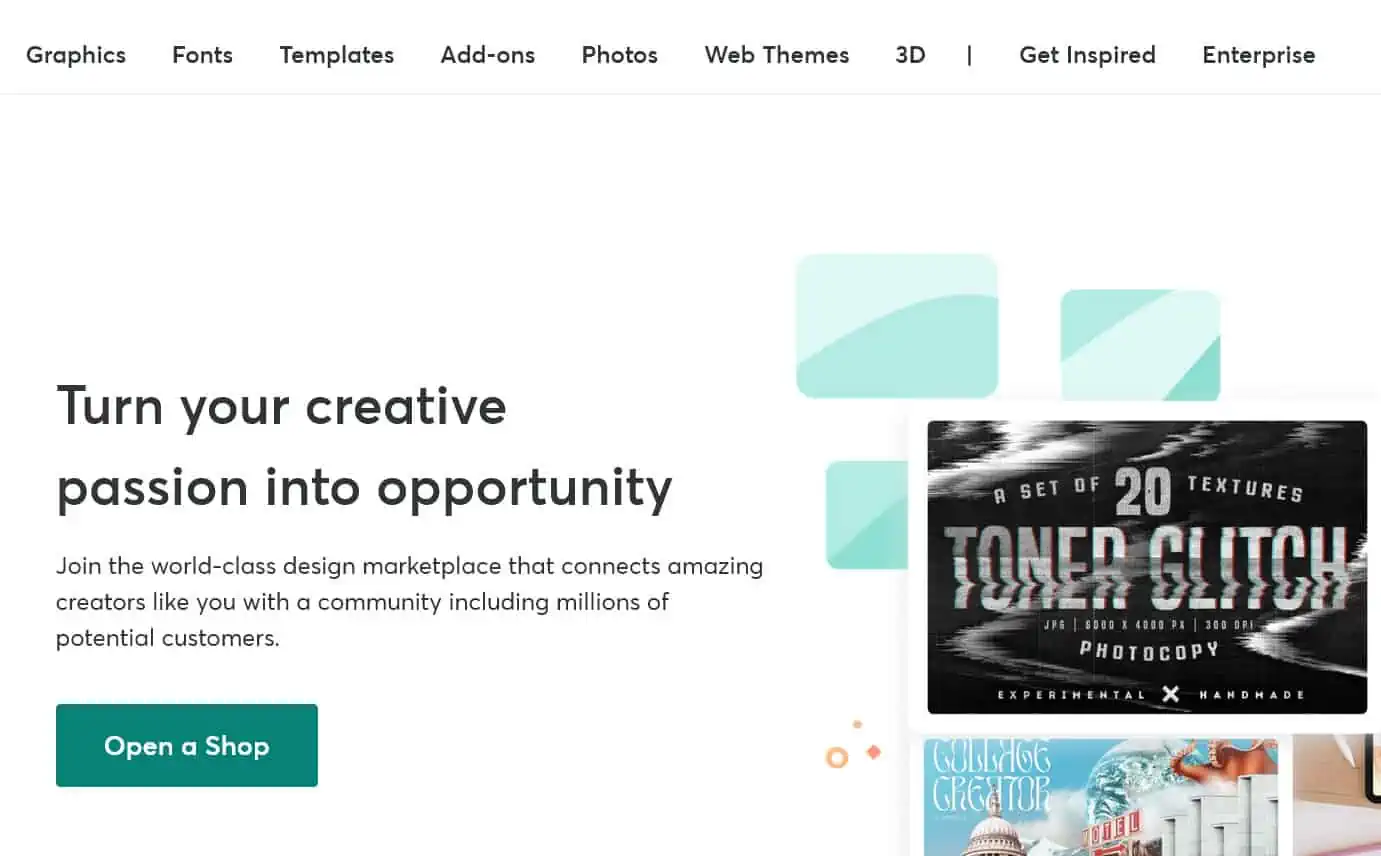 Creative Market is a great platform for selling your Canva designs. It's a marketplace specifically for creative assets, including graphics, templates, themes, and more.
To sell on Creative Market, you'll need to create an account and start listing your products. No per-product approval is required, meaning your listings can go live instantly, and you can modify them as you wish.
One of the benefits of selling on Creative Market is that it has a large and active community of buyers. It boasts over 9 million members, making it a lucrative place to list your designs as they are more likely to be seen by potential customers.
Creative Market features:
Instant delivery to customers upon purchases
Pricing freedom, set your own prices
An easier way of staying in touch with your customers
Simple messaging system for responding to support inquiries
Stay on top with timely stats
To start selling on Creative Market, you need to send an Open Shop request. You will need to have a beautifully crafted portfolio with your best works to increase the chances of your shop request being granted.
The commissions vary per shop and/or product, so there's no set figure that I can list here. To ensure that you're always bagging a decent amount per sale, be sure to factor in CM's cut in your pricing.
Since you get to offer three licensing plans (Personal, Commercial, and Extended Commercial), you can expect to make more money.
2) Sellfy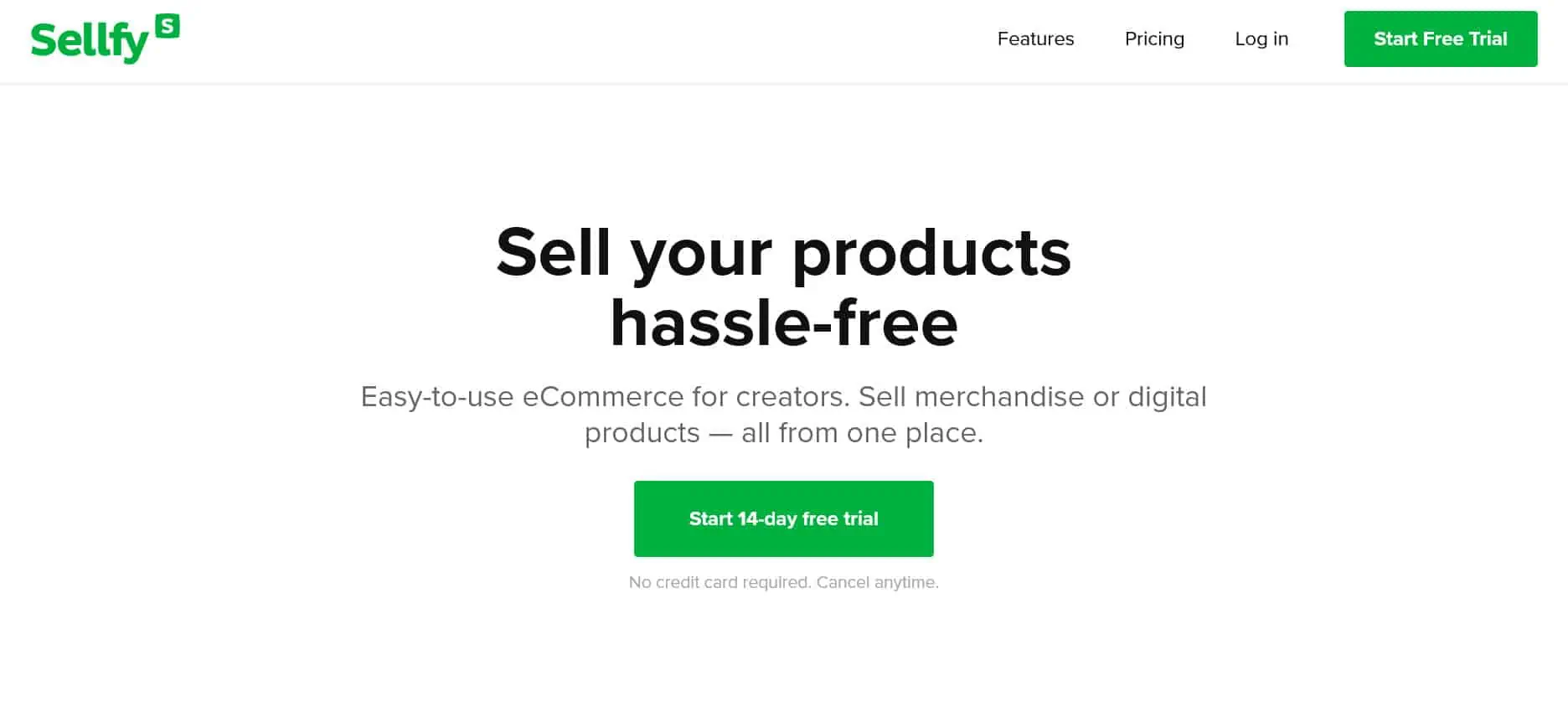 Sellfy is another great platform for selling your Canva designs.
It's an eCommerce platform that allows creators to sell digital products such as eBooks, templates, graphics, and more. It's designed to make it easy for creators to set up an online store and start selling their products.
You can also offer subscriptions to customers and limit product downloads to protect the integrity of your products.
To sell on Sellfy, you'll need to create an account and set up your store. Once your store is set up, you can upload your Canva designs and list them for sale.
One of the benefits of Sellfy is that it's very user-friendly and easy to use, making it a great option for designers who are new to selling their work online.
Some features that stand out:
Sell any type of digital product as it supports several file types
Subscriptions support
Print-on-demand support
On-demand video products with streaming support
Domain mapping
Website product embeds



Shopping cart feature
You also get access to built-in marketing and promotional tools such as discount codes, email marketing, upselling, and tracking pixels.
Sellfy provides an easy-to-use platform and is an affordable option for selling digital products online.
3) Fiverr for freelance works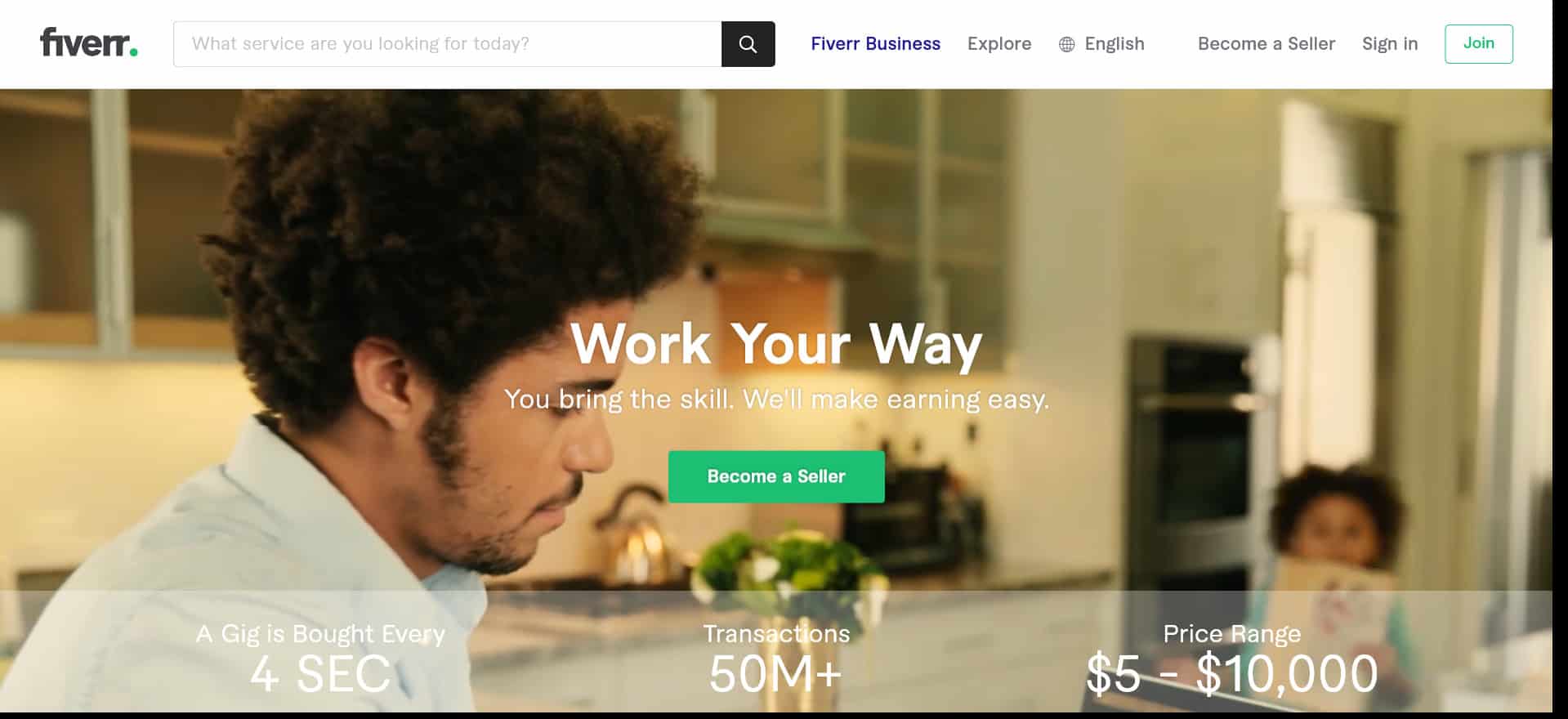 Fiverr is an online marketplace that connects freelancers with clients who are looking for a wide range of services.
On Fiverr, you can list your Canva design services as Fiverr Gigs. How much you charge is up to you but generally, this platform favors low pricing.
One good thing about Fiverr is that it's easier to land your first sales without engaging in endless bidding.
Once you have a few sales, and raving reviews from buyers, consider applying to Fiverr Pro, a program that can enable you to charge more and still land clients.
You can read our detailed guide on How to make money on Fiverr to learn more about how this platform works, and how you can possibly hack it.
Fiverr takes a whopping 20% cut on all of your earnings, including tips that you may occasionally get from your clients.
4) Etsy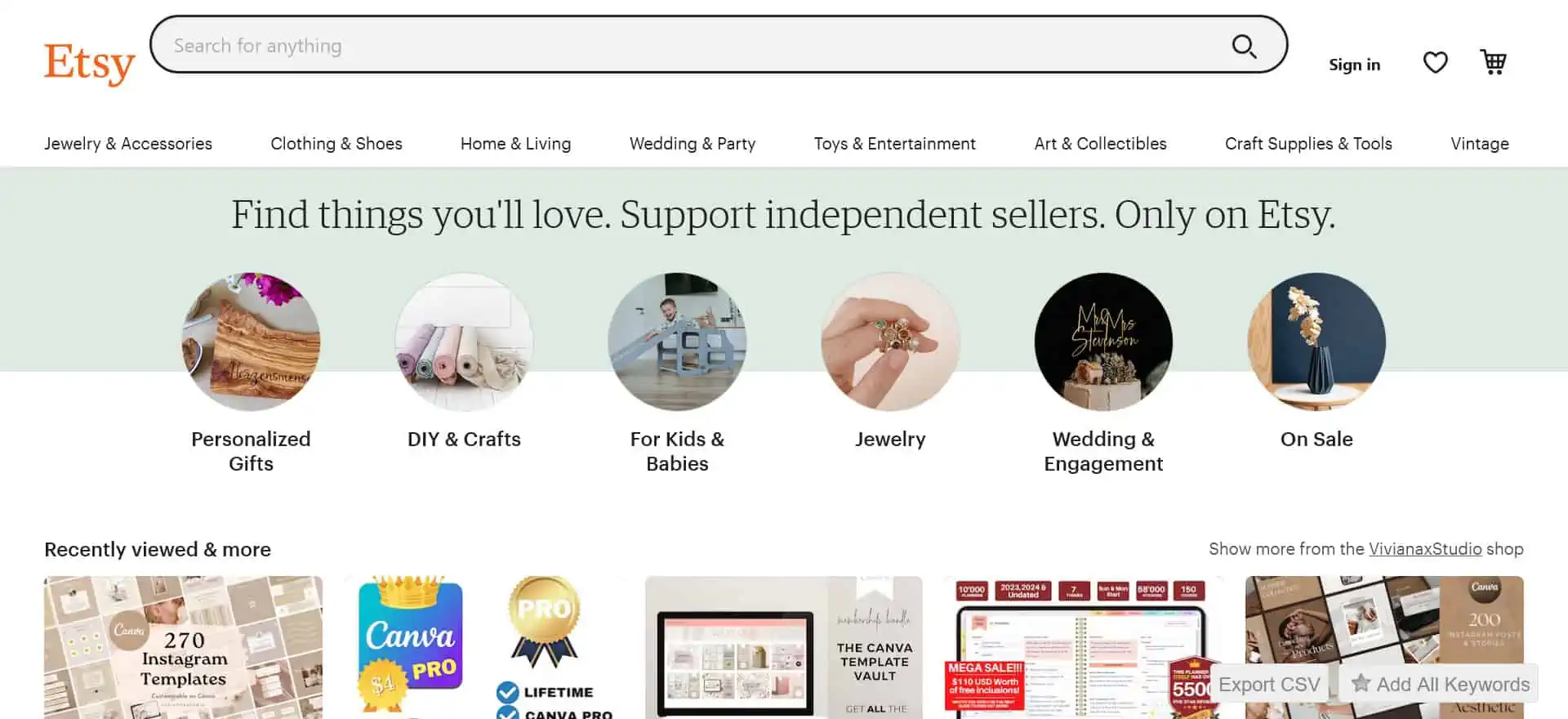 Etsy is perhaps the perfect place for selling Canva templates as it's known as the go-to website for such kinds of products.
You can create and list your designs on Etsy, and you can even offer custom designs for customers. Plus, Etsy provides a great platform for you to showcase your work and reach a larger audience.
Keep in mind that Etsy does charge a small listing fee, so you want to make your listings count.
This platform offers a range of tools that can help you to create a professional-looking shop, including customizable listings and shop sections.
Pricing your Canva templates on Etsy:
Etsy is a competitive marketplace, so you don't want to price your products way above the average bestsellers. In fact, pricing low can help you make those first sales, and consequently your first reviews to help improve your seller reputation on the platform.
To be successful on Etsy, it's important to have clear branding, great product photography, and an effective marketing strategy.
5) Creative Fabrica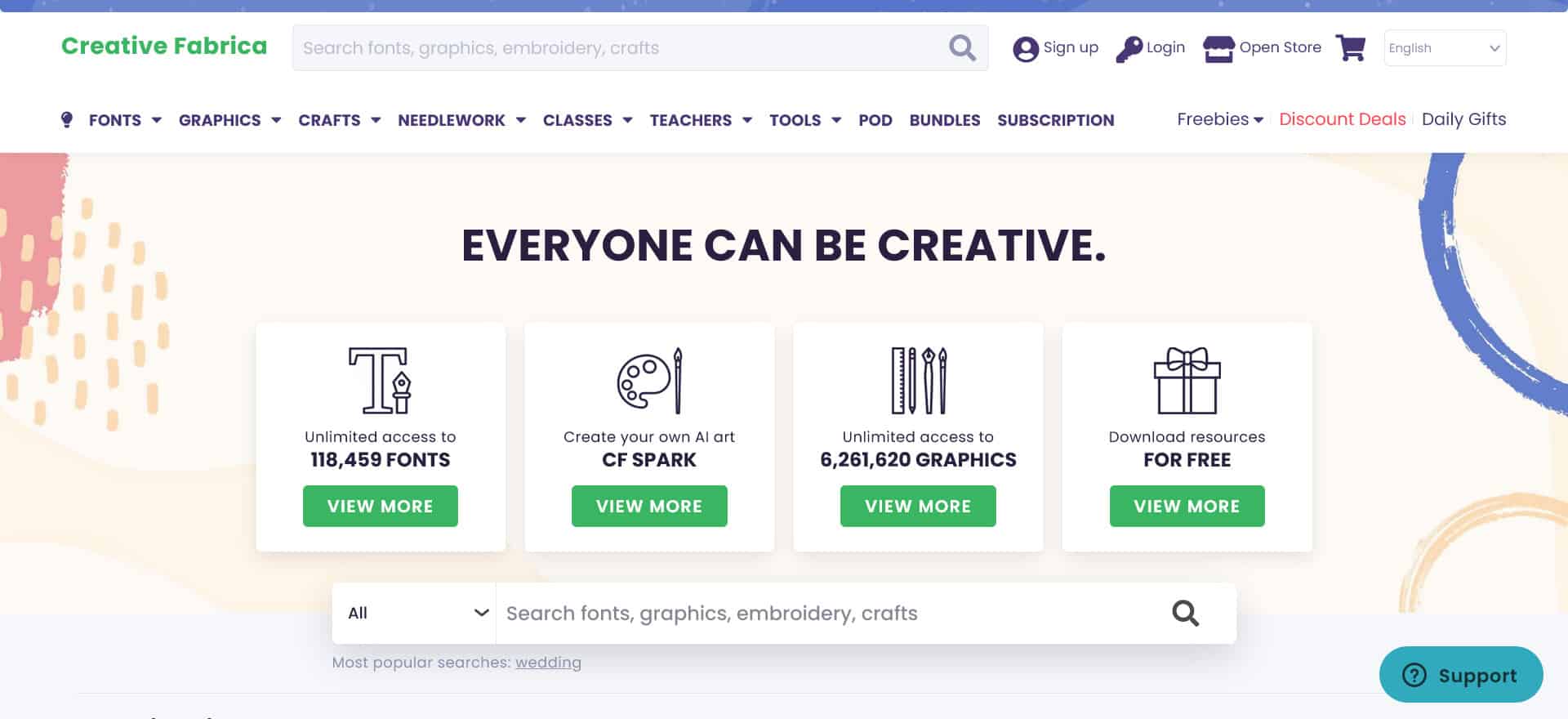 Creative Fabrica is a design marketplace that specializes in fonts, graphics, and crafting designs. It's a great place to sell your Canva designs and reach a niche market of crafters and small business owners.
To sell on Creative Fabrica, you'll need to create an account and submit your designs for review. Once your designs are approved, you can list them for sale on the platform.
As a designer on Creative Fabrica, you can earn an income in two ways:
Single Sales: You can make individual sales of your designs.
Subscription Plans: Creative Fabrica offers subscription plans starting at $19 – $29 per month. With a subscription plan, members can get access to a wide variety of graphic designs, fonts, and crafts.
Why sell on Creative Fabrica?
Being a seller on Creative Fabrica offers a variety of advantages for designers:
Price control: As a designer on the platform you have full control over the pricing of the products.
Generous commissions: You can earn up to 75% on every sale. If you are the one who referred the buyer, you earn 75% commission, otherwise, you get a generous 50% cut.
Recurring income: Get paid each month for the downloads customers make of your products, as well as for simply having your products on the platform.
As a designer, you can take advantage of Creative Fabrica's special promotions to boost your sales and market yourself to customers.
You can also create attractive Designer Bundles of your products and offer them at a great price, which will be visible on the dedicated Bundle page.
Like Creative Market, Creative Fabrica doesn't have an exclusive policy. You're free to list your Canva designs on other marketplaces as well.
To open a store on this platform, you need to apply as a Designer. Open a free account, and then navigate to the My Accounts section to send in your request. The team will review your application to make sure you're the right fit.
6) Your website or blog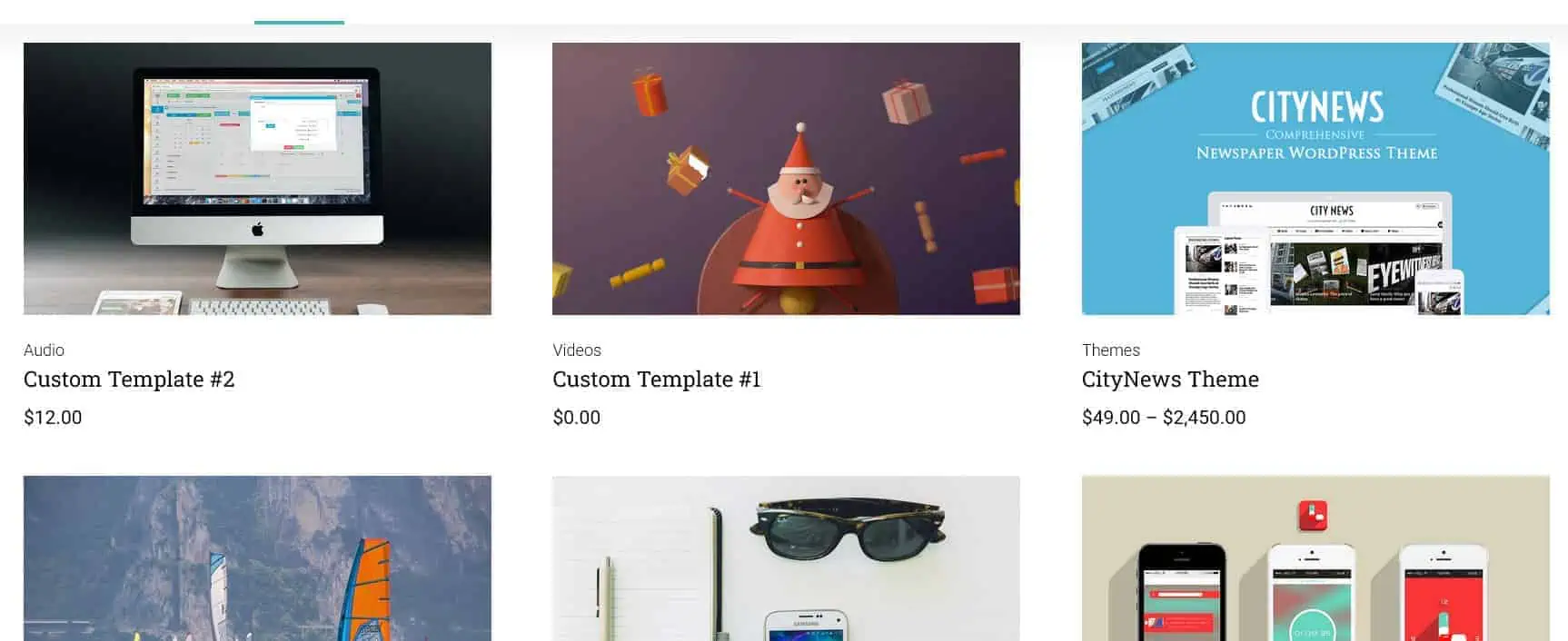 If you'd rather have control over your branding, customer experience, and sales, then consider selling your designs and templates directly through your website or blog.
With a WordPress website, you can easily create your own online store using plugins like WooCommerce or Easy Digital Downloads.
Once your store is set up, you can upload your designs and list them for sale.
One of the benefits of selling your designs on your own website is that you have full control over your branding and customer experience. You can customize the look and feel of your website to match your brand, and you can create a unique customer experience that will help increase conversions.
Some of the things that you aren't able to do with the marketplaces above, such as building an email list and launching your products to them, is now possible.
SEO is also a big win here. You can set up a blog on your website, and start writing helpful content to help attract your most qualified prospects. Use a tool like SERanking to help you find those low-competition keywords that you can rank for easily.
7) Sell on Canva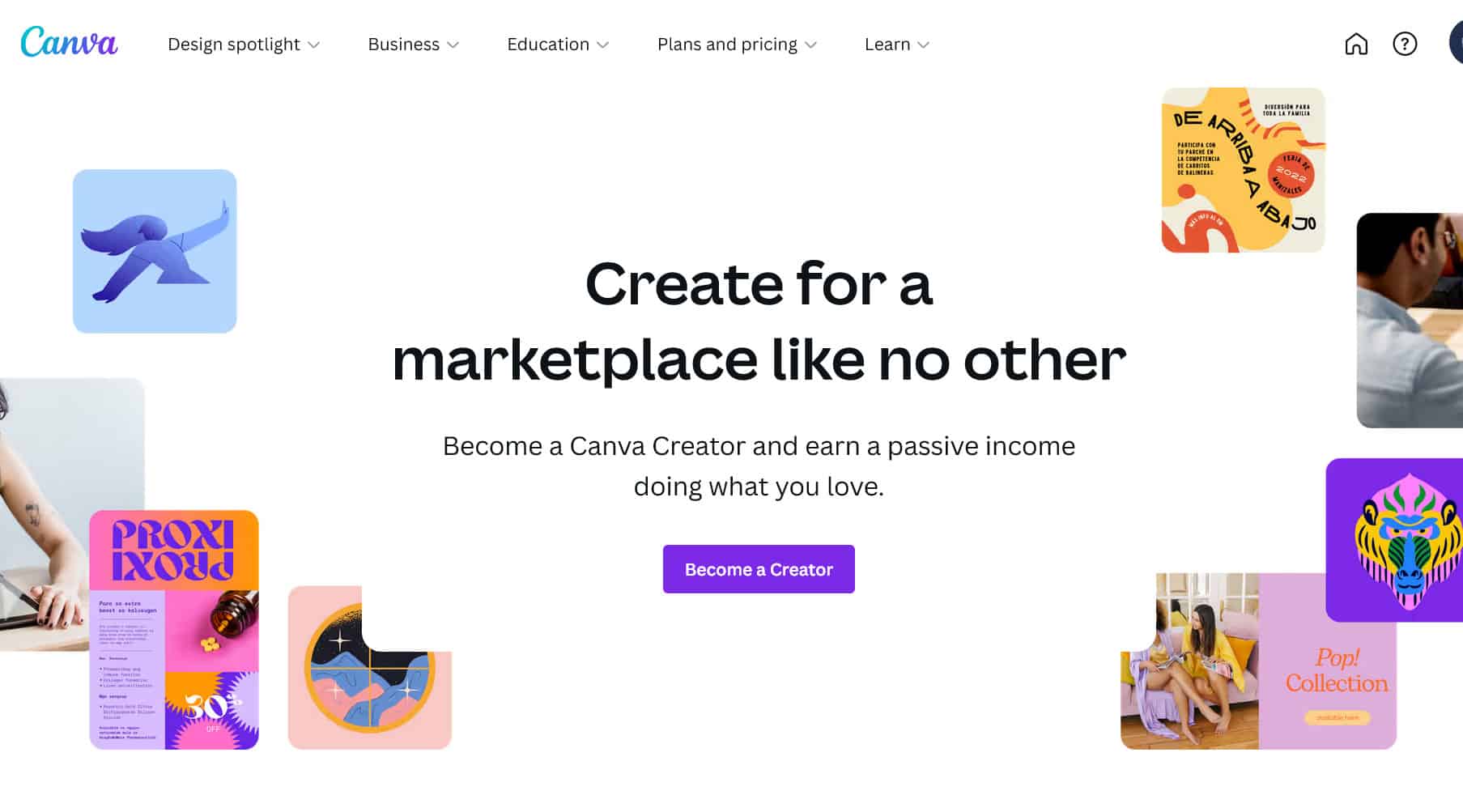 Selling your Canva designs on Canva itself is also an option. Canva recently launched a new program called the Canva Creators program that allows users to sell their designs on Canva.
To sell your designs on Canva you need to apply to the Canva Creators program and be accepted. Once you're accepted, you can publish your designs to the Canva marketplace for other users to find and use.
You earn royalties based on how your designs perform.
At the moment, you can apply as a template creator. Element creation is also coming soon into the creator program, so be sure to register your interest.
8) Social media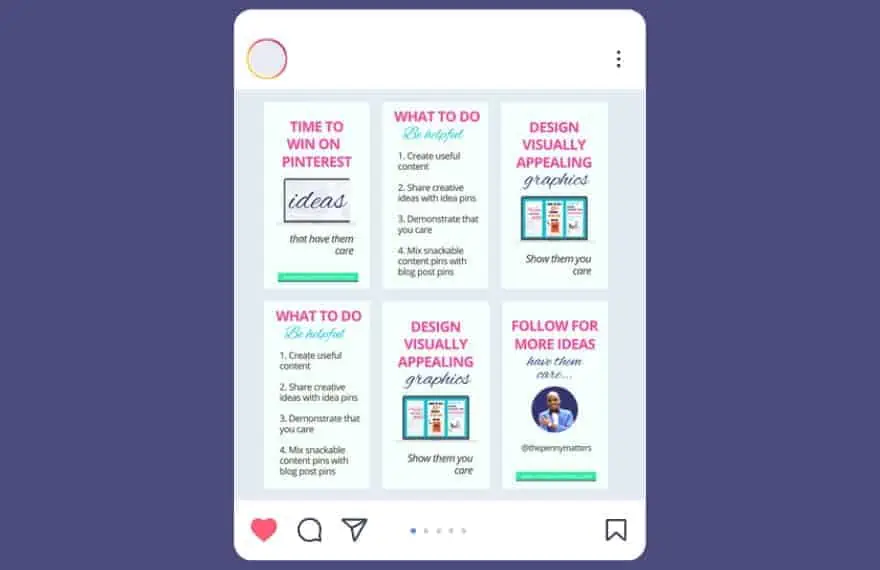 Selling your Canva designs on social media can be a great way to reach a large audience and promote your designs to potential customers.
There are several social media platforms that you can use to sell your designs, including Instagram, Facebook, and Pinterest.
To sell your Canva designs on social media, you'll need to create an account on the platform and start building a following. Once you have a following, you can promote your designs and direct people to your website or an online marketplace where they can purchase your designs.
One of the benefits of leveraging social media for making money with Canva designs is that it allows you to connect with your audience and build a personal brand. This can help increase trust and credibility, which can lead to more sales.
Social media platforms like Instagram and Facebook offer features such as Instagram Shopping and Facebook Shops, which allow you to sell directly on the platform.
9) Print-on-demand platforms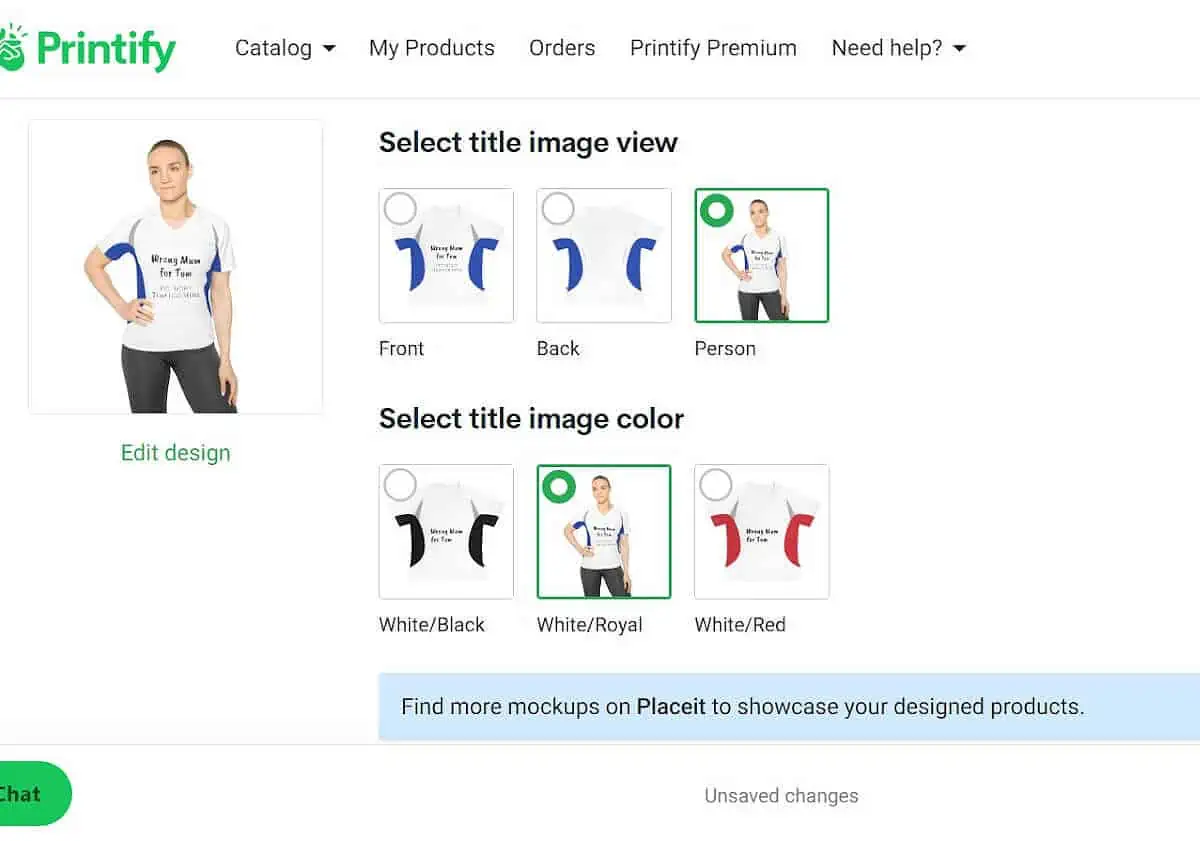 Our last recommendation on where to sell Canva designs is leveraging Print-on-demand services and marketplaces.
This can be a great way to turn your designs into physical products and reach a wider audience.
Print-on-demand platforms allow you to sell your designs on a variety of products such as t-shirts, mugs, phone cases, and more without having to keep inventory or handle the shipping and fulfillment process.
Some popular print-on-demand platforms that you can use to sell your Canva designs include:
To sell your Canva designs via print-on-demand, you'll need to create an account with the platform, create product listings and upload your designs into various product types.
Each of the POD platforms above has different features, and commission structures, so be sure to do your research and compare the options before selecting a platform.
Wrapping up
Selling Canva designs is an excellent way to make money online with minimal effort.
While there are definitely several places where to sell Canva designs, each platform has its own set of benefits and drawbacks. Take time to research them further. Consider factors such as commission rates, fees, audience size, and ease of use when making your decision.
Remember, selling your designs is not just about creating them, it's also about promoting and marketing them effectively. You can use digital marketing strategies like SEO, email marketing, and social media to reach more potential customers and increase your sales.
Overall, with a bit of research and effort, you can turn your Canva designs into quick cash by selling them on the right platform. So, go ahead and start making money from your designs today!