Starting a niche hobby blog is a good idea if you have a particular hobby that you've been on it for years. It can be both fun and profitable.
But first, you need an idea for the niche of your blog. 
Scale your growth with AI tools
Even with a hobby blog, AI tools can help. You can formulate your ideas faster, draft your full articles, and then optimize for SEO.  Use these best tools to grow your hobby blog:
Hobby niche ideas
For your inspiration, here are profitable Hobby Niches worth exploring include:
1) Dancing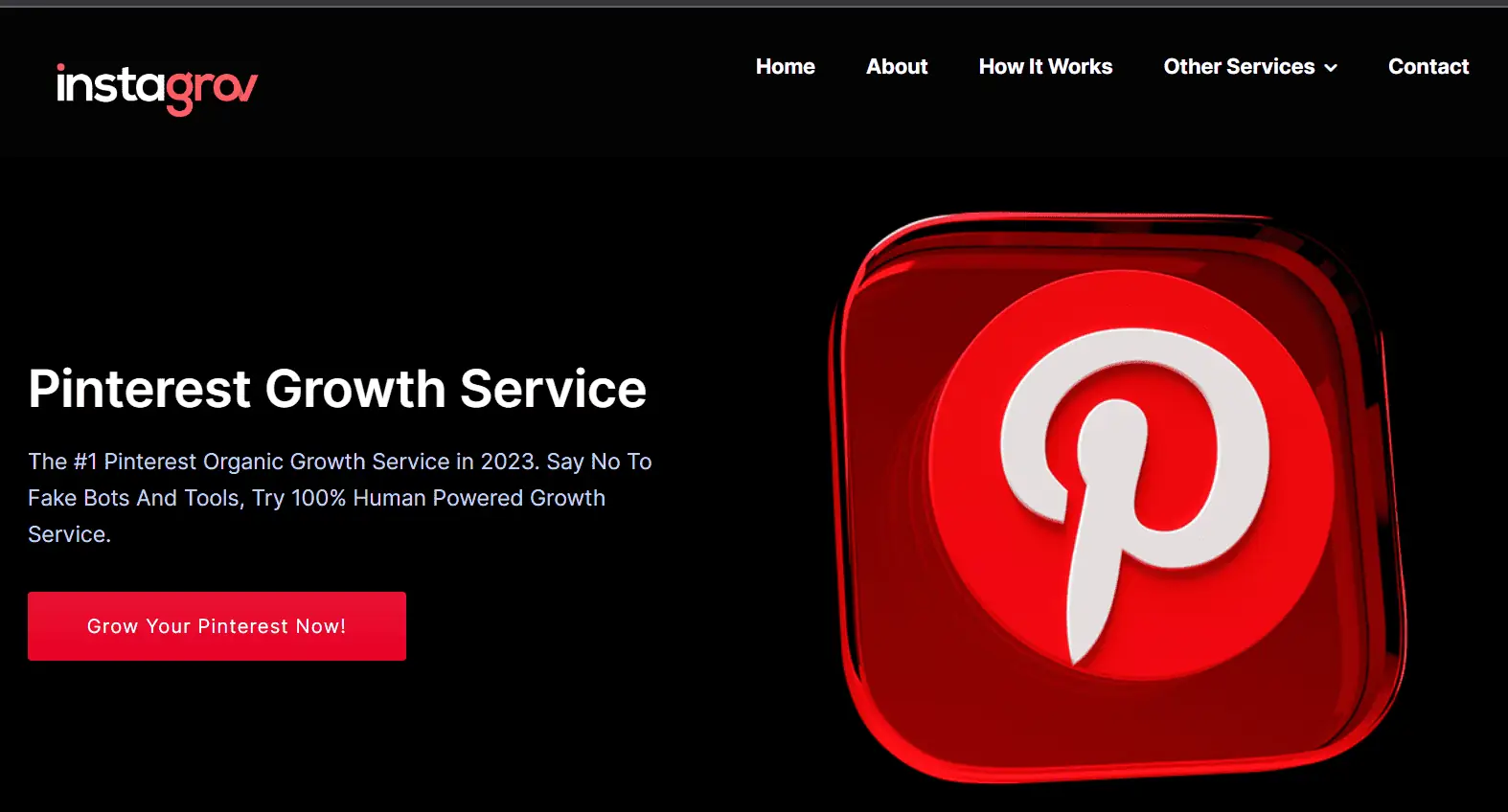 Dancing is a universal language, an expression of art and emotion. A blog in the dancing niche can be a platform to share your passion, techniques, and events with others, regardless of their experience level.
Possible sub-niches: Ballet, hip-hop, ballroom dancing
Topics to cover: Dance tutorials, dancewear reviews, interviews with dancers
Example blog: Dance Advantage
Provide step-by-step tutorials, share insights into different dance forms, or review dancewear. Consider live-streaming classes or collaborating with professional dancers for guest posts. Host virtual dance challenges or showcase local dance events.
A dance blog can be both educational and entertaining, drawing readers into the world of dance.
2) Adventure traveling
Traveling opens up the world and offers unique experiences.
By blogging about your travels, you can share your adventures, insights, and tips with a global audience. Focusing on a specific travel style, like solo travel or budget travel, can set your travel blog apart in this competitive niche.
Some of the sub niches that you could choose include solo travel, budget travel, adventure travel, etc.
Topics to cover: Travel guides, packing tips, cultural experiences
Example blog: The Blonde Abroad
Your travel blog can become a go-to resource for fellow travelers. Share detailed guides on destinations, travel hacks, or even your travel photography.
You can also collaborate with local tourism boards or other travel bloggers to expand your reach. Engaging storytelling that takes readers on a journey with you can create a loyal readership.
3) Computer hobbies
Virtual hobbies on your PC, like 3D modeling, digital art, or online gaming, can be thrilling and creatively fulfilling.
Yes, you can actually start a blog niche around computer interests.
Sub-niches: 3D modeling, digital art, digital painting, 3D animation, online gaming
Possible topics: Software tutorials, gaming reviews, art showcases, online gaming communities
Whether it's creating game mods, drawing digital art, or engaging in virtual reality, your blog can be a hub for like-minded enthusiasts. Share tutorials on using software like Blender or Photoshop, or create guides for new gamers. Collaborate with developers, artists, or gaming communities to offer unique content.
Virtual hobbies are limitless, and so are the possibilities for your blog.
4) Gardening
Gardening is also a very profitable hobby. You can write about floriculture, home gardening tips and tutorials, organic gardening, etc.
5) Science
Science can be a great hobby if you steer it in that direction. You can start a blog where you demonstrate simple science concepts for kids, share magical experiments, and even create science-based DIY projects at home.
6) Music
You can write about various genres of music and how to develop an interest in music. You can also share your musical talent by uploading cover songs or performing original musical pieces. Share music lessons, hacks, and tricks as well.
7) Antique collecting
This is a profitable hobby for seniors interested in antique furniture, paintings, jewelry boxes, etc. You can start an antique blog with tips on finding, sourcing, and preserving the value of antique collections.
8) Photography
Photography is an art form that enables us to capture moments and express creativity. Whether you're a professional photographer or simply enjoy taking pictures, a photography blog can serve as a platform for your portfolio and insights.
Your readers will come to your blog for tips on how to take great shots, explore industry trends, read personal stories, source advice on camera gear and much more.
9) Yoga
Yoga is a great hobby for people of all ages. You can write about yoga poses, meditation techniques, and ways to achieve a relaxed state of mind amongst people of all age groups.
10) Horseback riding
Another popular and profitable hobby is horseback riding. You can write about the equipment needed, horse care, riding techniques, etc.
11) Crafts
This is a very generic and widely popular hobby. You can start a craft blog where you write about paper crafts, knitting, sewing, crocheting, etc. Through your blog, you can share tutorials on creating certain DIY projects for various purposes such as fashion wear, home decor, lawn design, kitchen, etc.
12) Sports
This is one of the most profitable hobbies in the world. You can write about every sport imaginable, from football to badminton. Blogs on sports generally tend to monetize through ads and affiliate marketing. To succeed, however, you want to niche even further to a single game or sub-niche.
13) Wine
Wine drinking is prevalent among people of all age groups. You can write about wine tasting, types of wines, food pairing with wines, etc.
14) Pets
Another profitable hobby niche for bloggers is pets. You can write about pet care and advice, pet food reviews, product reviews on doggy apparel and accessories, etc.
15) Video Gaming
Gaming is a growing industry, and one sub-niche that's doing well is video gaming. You can write about games and gaming consoles, top 10 lists of certain games, best mobile games, gaming gear etc.
16) Drawing
If you love drawing, you can start a blog to help other artists master their crafts. You can write about drawing techniques, art books, sketching, etc.
17) Watercolor painting
You can start a watercolor painting blog where you help others develop their creative skills by sharing tutorials and tips on buying the right art materials.
18) Custom illustrations
Illustrations are the new in-thing when it comes to art. You can start a blog sharing tips and tricks on creating custom illustrations using software like Photoshop and Illustrator.
19) Filmmaking from home
With widespread internet access, there has been a boom in short films. You can start a blog where you share tips on writing, shooting, and editing your own films.
20) Music production
Do you have a beat-up in your head? Then, start a blog where you share tutorials on music production with a focus on recording artists.
21) Puppetry
Starting a puppetry blog is ideal for experienced puppeteers. You can write about different types of strings, puppet-making techniques, building joints, puppet choreography, etc.
22) Poetry
Poetry is an art that many people can master. You can start a blog where you write original poetry and share some classic pieces created by great poets throughout history. You can also share poetry tips.
23) Ceramics
This is an art that's slowly making a comeback. You can write about the fundamentals of pottery-making and give your readers tips on where to buy ceramics supplies.
24) Spoken word
The spoken word is a trend that's slowly gaining popularity. You can share tips on writing, performing, and recording spoken word poetry, typically all the dynamics that go into local open mics.
25) Sculpting
Another old art form that's making a comeback is sculpting. You can write about the different sculpting materials, what kind of sculptures are popular today, sculpting projects and tutorials, etc.
26) Writing
This is the most popular hobby among bloggers. You can start a blog where you write about creative writing tips, coming up with storylines, creating conflicts, finding ideas, writing prompts, or sharing snippets of your work.
27) Painting
Painting is a hobby anyone can enjoy, whether you're a beginner or a seasoned artist. You can write about which colors to use for painting different types of paintings such as landscapes, abstracts, portraits, painting tips for beginners, etc.
28) Instrumentation
If you play an instrument, start a blog where you share tips and tricks on playing it. You can also write about the different instruments and musical styles and share some of your original work.
29) Knitting
Knitting has been a pastime for many women. You can start a blog where you write about knitting patterns, yarn reviews and tutorials on different types of stitches.
30) Crochet
Crochet is another way to get your yarn on. You can start a blog where you write about crotcheting projects, share crochet patterns, crochet tips, reviews of different types of crochet yarns.
31) Lettering
Hand lettering and calligraphy is the latest craze when it comes to art. You can write about different hand-lettering techniques, where to buy pen nibs, and finding lettering jobs and so on.
32) Camping
Camping is a popular hobby among men and couples. You can write about different camping trips, what to pack for your camping trip, where to go for your camping trips and so on.
33) Jewelry making (DIY)
If you are into jewelry making, you can start a blog where you teach others how to do the same. On your blog, you can talk about different types of jewelry-making tools, the different types of jewelry materials, types of beads, sourcing materials, finding tools, tips and tricks, and finding design inspirations.
34) 3D Modelling
Have you been modeling objects using programs like Blender and Maya? You can start a blog primarily for sharing modeling tips, tutorials, sharing scenes, rendering and how to build your own 3D models using computer-aided design (CAD) software.
35) Rapid language learning
Have you been successful in mastering new languages using games and other fun activities? You can start a blog sharing different language learning methods and promoting your own language info products.
36) Surfing
If you love surfing, then start a blog where you can share your passion for it. You can talk about the different types of surfboards, different types of surf gear, where to go for surfing trips, etc.
37) Climbing
This one's another outdoor hobby that's been gaining a lot of popularity lately. You can start a blog about different climbing locations, the best times to climb, tips for beginners and climbing gear.
38) Windsurfing
Another popular water sport. It's a watersport that's a combination of surfing and sailing. You can write about windsurfing tips and tricks, where to go for windsurfing trips, what gear you need and what to expect.
39) Biking
Biking is a popular pastime for many people, and it's fun and healthy too. In a world that is going green energy-wise, biking or cycling is a great way to get around and is becoming an interest of many today. You can start a blog where you write about different types of biking trails, safety tips, maintenance of your bike, types of bikes and environmental benefits of biking.
40) Martial Arts
Starting a blog for sharing ideas, insights and tips regarding martial arts can be exciting. You can write about different martial arts techniques, staying safe, and finding martial arts classes.
41) Coding
As technology is becoming an integral part of our daily lives, coding is becoming a very popular hobby. You can write about different programming languages, web design, troubleshooting issues, or just building programs for fun.
42) Sewing
If you love to sew, then start a blog to share your passion with others. You can write about different sewing tools, where to find fabrics or even review sewing machines.
43) Fashion (DIY)
If you are into fashion, starting a blog where you write about DIY fashion, tips for beginners, top fashion trends, and how to get the look you want with DIY projects will be an excellent fit for you.
44) Fashion (high-end)
Are you stuck in the world of high-end fashion? Start a blog where you can write about designer labels, the high-end fashion market, and finding the latest fashion styles.
45) Choreography
This hobby niche is great for expert choreographers and is easy to monetize through online training programs such as online courses and coaching. You can start a blog where you write about dance styles, making your own dance routines and tips for choreography.
46) Acting
This niche is best suited for people who love drama and theatres. If that's you, then go for it. It can be a great way to unwind, sort of, after hours of cramming those lines in. You can write about how to get started in acting, tips for auditions and reviews of different plays.
47) Drumming
Ideal for drummists. You can start a blog where you share drumming tips, write tutorials on getting started as a drummer and review drumming gear and accessories.
48) Walking
This hobby is very popular because of its benefits. You can start a blog where you can write about tips and ideas for walking, different walks you can do and other associated health benefits.
49) Running
Another popular activity and hobby that you can turn into a blog. You can start a blog where you write about running shoes, training programs, upcoming races and other running-related events.
50) Olympics
This sport is becoming increasingly popular, and starting a blog about it can be fun. You can write about the different Olympic sports, news on upcoming games and getting into that sport. Keep in mind that this is more of a seasonal topic and thus may not be very profitable. However, you can build an entire business by working with trainers and coaches to create info products for athletes.
51) Skiing
This is another winter sport that is very popular today. You can write a blog about the different types of skiing, where to go skiing in the world or how to ski with tips for beginners.
52) Chess
If you love playing chess, you can start a blog where you write about different types of chess games, the best chess players and upcoming chess events.
53) Stage performance
Many people, artists and non-artists alike struggle with stage performance, whether it's stage fright or just lack of great stage presence. Start a blog where you can write about tricks for overcoming stage fright, how to deal with the crowd and performing arts events.
54) Ballroom dancing
Ballroom dancing can make a great niche topic for a blog for those who love this hobby. You can write about different dance styles, ballroom events and how to get started.
55) Sound mixing
This is a fun hobby for film enthusiasts and musicians. You can start a blog where you can write about different types of equipment, post-production techniques and even collaborate with other people.
56) Wedding photography
You can start a blog where you share tips for capturing the best shots on the big day, different photography styles and upcoming wedding events.
57) DJing
This is a fun hobby for music lovers. You can start a blog where you write about different types of DJ equipment, tips and tricks or even new DJ music releases.
58) Ventriloquism
Here, you can share your secrets on becoming a great ventriloquist.
59) Speed reading
You can start a blog where you write about different speed reading techniques and tips for improving your reading speed.
60) Weaving
This hobby is becoming more and more popular in the home reno industry. You can start a blog where you write about different weaving techniques, weaver resources and where to find weavers.
61) Graphic Design
This is a fun hobby for artists and creative people. You can start a blog sharing tips on topics such as graphic design principles, artistic styles, color schemes, color psychology and upcoming graphic design events.
62) Gourmet cooking
Gourmet cooking is a lucrative hobby too. With the increasing popularity of TV shows on food, blogging about gourmet recipes has never been easier.
63) Woodworking
Woodworking is a rewarding hobby that combines creativity with craftsmanship. If you love working with wood, creating furniture, decorations, or art pieces, a woodworking blog can be a fantastic venture.
Possible sub-niches: Furniture making, wood carving, DIY woodworking projects
Topics to Cover: Tool reviews, woodworking tutorials, project plans
Example Blog: The Wood Whisperer
Tips for a woodworking blog:
Provide guides for beginners, share your woodworking projects, or review woodworking tools.
Offer downloadable project plans
Collaborate with woodworking shops for product reviews.
With a woodworking blog, you can create a space where craftsmanship thrives.
64) Model building
Model building is a detailed and captivating hobby that many enjoy. From model trains to planes and cars, building miniature replicas can be a fascinating pursuit.
Possible Sub-Niches: Model trains, scale model cars, miniature dioramas
Topics to Cover: Building techniques, kit reviews, showcasing models
Example Blog: Scale Modelers World
65) Fishing
Fishing is a timeless hobby that combines relaxation with skill. If fishing is your passion, starting a blog about it can help others learn and enjoy the experience.
Use this niche hobby blog to share your fishing stories, review the latest gear, or provide guides on different fishing techniques
The Salt Strong blog does this very well.
The list of profitable hobby niches for bloggers is endless, and you can explore all of them if you choose to take up blogging as a hobby.
How to monetize hobby niches
Monetizing a hobby blog can be a little tricky, but if you have a niche that is in high demand and appeals to your target market, you can start making money quickly. Here are some ideas:
If you have a blog based upon an under-served niche, you can use the power of social media to get your content in front of the people that would be interested in it.
Ready to start a hobby blog? Here's our step-by-step tutorial on how to start a blog.