Are you thinking of starting a personal finance blog? There are plenty of personal finance topic ideas on topics ranging from budgeting, credit cards, debt, insurance, banking, and student loans.
If you have a passion for personal finance, then starting a personal finance blog is something you should consider doing.
Personal finance blogs are quite profitable as the affiliate programs in this space are quite generous with their commissions.
Choosing the right topic to write about is important; some topics like investment or insurance planning can be complicated and require intensive research. You should probably focus on simpler topics such as budgeting tips, managing debt, or ways to save money.
Either way, I have compiled a list of over 50 personal finance niche ideas to help you brainstorm your topic.
How to find your personal finance niche
Before settling on a niche, make sure you do your research to find a profitable niche that you will love writing about. You also need to discover lucrative keywords that you will be targeting if you choose a specific Personal Finance topic.

To help you fasten this process, you can use an affordable keyword research tool like Keysearch that provides you with hundreds of related topics based on your queries.

Get lifetime 20% OFF with my code KSDISC

Try Keysearch Now
Personal finance niche ideas of 2023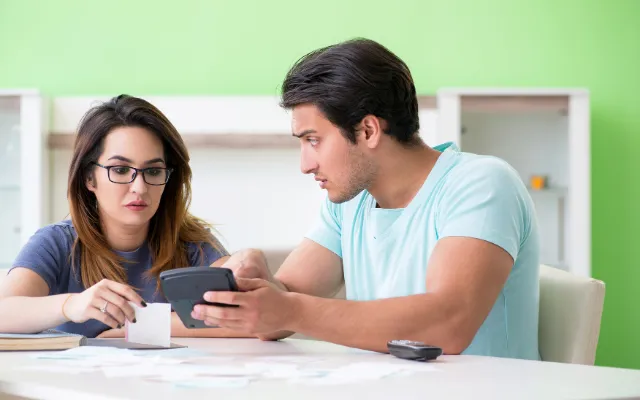 a) Budgeting and savings
Many people when they hear personal finance niches think about budgeting and savings, so it's only fair we take these ones first.
These two are foundational blocks of personal finance. From understanding different budgeting methods to discovering effective saving strategies, this category offers a deep dive into planning your financial future.
The budgeting and savings niches allow you to target a broad audience looking to take their first steps in personal finance.
1) Money-saving tips
Saving money is a cornerstone of financial security. Discuss the different types of savings accounts, how to set realistic goals, and strategies for building an emergency fund.
From using cashback apps like Rakuten to finding discounts on platforms like Honey, there are numerous ways to save money.
You also don't want just to list the tips; explain how each one can affect their overall financial health. Discuss the psychology of spending and how making small changes can lead to significant savings over time.
Resources like budgeting calculators can also provide real numbers to back up your tips, making the advice more actionable. A good example of a website that implements this strategy really well is SmartAsset. They have calculators for savings, home buying estimates, taxes, retirement, and investing.
You can build a simple calculator using a form plugin such as Fluent Forms Pro.
Some of the books I recommend you read:
2) Budgeting
Budgeting is all about understanding where your money is going and finding ways to manage it better.
Consider discussing methods like zero-based budgeting, where every dollar is assigned a job, or the 50/30/20 rule for a simpler approach.
Provide templates and tools to simplify the process.
You could also review budgeting tools like Mint or You Need A Budget (YNAB), comparing their features and effectiveness.
In your posts, you'd want to encourage readers to start with a simple spreadsheet if they're beginners, and then move on to more advanced tools as they become more comfortable.
3) Reducing expenses
Trimming expenses is often easier said than done. Walk your readers through the process of identifying unnecessary expenditures and cutting them out.
Offer alternatives that give similar or better results without pinching the wallet too much. Energy-efficient products, for example, may have a higher upfront cost but save money in the long run.
Some of the topics you need to cover in this finance niche include:
Reducing utility costs
Shopping smartly for groceries,
Bulk shopping and food storage topics
Negotiating better rates on insurance
Cutting down on gym memberships fees
Reducing expenses also extend to subscriptions to online services such as cable TV, business tools, etc.
You can help your readers leverage tools to automate the process of finding and cutting unwanted subscriptions and avoid recurring billings.
4) Frugal living
You can't talk of personal finance niches without tackling frugality. Use this niche blog to discuss the philosophy and practicality of living frugally.
Share strategies for cutting unnecessary expenses and focusing on what truly matters.
Topics can include meal planning, DIY budget projects, and thrift shopping.
Blogs like Frugalwoods offer lifestyle tips on living frugally without compromising quality.
5) Coupons
Coupons can offer significant savings if used effectively.
Share techniques for finding and organizing coupons, both digital and paper.
Discuss how to maximize savings by combining coupons with store promotions.
Websites like RetailMeNot provide a large collection of digital coupons for various retailers.
As a coupons niche blogger, your task is to find, publish, and maintain active coupons for various products. You can opt to be a general coupons site or focus on a specialized niche
6) Emergency funds
Having an emergency fund is a financial cushion that everyone should consider.
Guide your readers on how much to save, where to keep the fund, and when to use it.
You can highlight apps or platforms where they can start saving with low or no fees, like Ally Bank.
7) Travel hacking
Never heard of it?
Travel hacking, a subset of the popular travel niche, involves smartly utilizing credit card rewards, airline miles, and other bonuses to travel on a budget.
In this personal finance niche, you can discuss various travel hacking strategies, and the best credit cards for travel, and caution your readers about the possible downsides like debt accumulation.
If you want to do this niche some justice, then explore successful travel hacking blogs like The Points Guy that offer comprehensive guides.
8) College savings
Many parents worry about saving for their children's education. Explain options like 529 Plans, Coverdell Education Savings Accounts, and more.
A website like SavingforCollege.com is a good resource to delve more into this topic.
b) General personal finance topics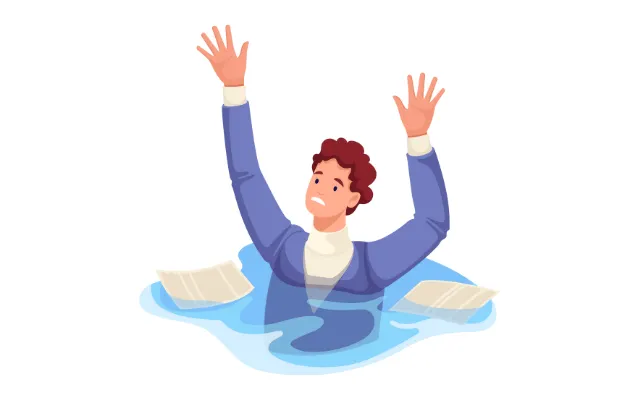 General personal finance niches are quite a goldmine for bloggers because they cover a range of topics that appeal to a wide audience.
You can curate articles about financial planning, money habits, or financial literacy.
9) Personal finance for specific groups
Blogs in this category target specific groups like students, parents, or retirees.
Possible sub-niches
Scholarships and grants for students
Finance tips for new parents
Managing finances in retirement
Notable example: Wealthy Single Mommy (Date, parent, and make money blog)
10) Financial independence, retire early (FIRE)
These blogs focus on achieving financial independence and the possibility of an early retirement.
Topics covered
Early retirement case studies
Passive income streams
Cost-cutting techniques
Notable example: Physician on FIRE (Helps physicians reach financial independence so they can reach retirement early).
This blog goes to show that FIRE in itself can be doubled down further, basically to any profession you can think of.
c) Credit and loans
With rising student debts and increasing reliance on credit, a blog that focuses on credit and loans could attract a large audience.
Blog posts can range from explaining credit scores to advising on mortgage loans or car financing.
Given that loans and credit are often misunderstood, your blog can serve as a vital resource for clarifying complex terms and processes.
11) Credit cards
Credit cards offer both an opportunity and a risk. They can be a powerful tool for building credit and earning rewards but can also be a gateway to accumulating debt.
Discuss topics like choosing the right credit card based on your financial habits, rewards programs, and how to leverage cash back and travel benefits.
In this space, NerdWallet is a notable successful blog to emulate. While being a general personal finance blog, it does provide valuable comparisons and reviews of various credit cards.
12) Loans
Different loans serve different purposes. Whether it's a mortgage, student loan, or a personal loan, each has its unique set of terms and requirements.
Discuss the basics, such as how interest rates are calculated and the importance of creditworthiness.
Also, be sure to dive into the pros and cons of different types of loans; for instance, secured versus unsecured loans.
A blog like Bankrate does this really well by offering insights on different offers by financial institutions.
Also, borrowing from this blog, deploy calculators and guides that can help your readers make informed decisions.
13) Personal loans
Maybe a loans blog is too broad a topic to cover on your own. In that case, why not blog about personal loans specifically, instead?
Now, personal loans can be a double-edged sword. While they offer quick access to cash, the interest rates can be steep, and I mean really steep.
And since these loans are usually small, the monthly interest may not seem much at first, but if you take the time to do your calculations, you'd be shocked.
As a personal loans finance blogger, you can help your readers make more informed financial decisions before taking such loans.
Explain to your readers what they should consider and how to shop for the best rates.
Explore:
Repayment terms
Getting approved
Shopping for personal loan rates
For inspiration, explore Fool.com's section on Personal Loans. They have tons of helpful articles on the subject.
14) Student loans
Student loans can be a burden, but they're often a necessity.
Use your blog to guide your readers through the labyrinth of student loan types, repayment plans, and potential forgiveness programs.
Offer actionable advice on minimizing the loan burden through scholarships or part-time work.
Resources like Federal Student Aid offer detailed information on loan types and repayment options.
15) Refinancing
Refinancing is a financial strategy that can help individuals and businesses improve their financial situations by securing a new loan with better terms.
Explain when it's beneficial to refinance loans or mortgages to either save on interest payments or gain financial flexibility.
Ideas:
Discuss how refinancing works
Pros and cons
What to watch out for, such as fees or longer repayment terms
Small business loans refinancing
Student loans refinancing
Auto loan refinancing
Ultimate guide to mortgage refinancing
Refinancing pitfalls to avoid
Recommended: Credible is a resource that allows users to compare refinancing rates from multiple lenders.
16) Credit scores
A good credit score can open doors, while a poor one can close them.
Offer strategies for improving and maintaining good credit. Discuss factors that influence credit scores like payment history, credit utilization, and the number of open accounts.
Services like Credit Karma offer free credit score tracking and personalized advice.
d) Money management topics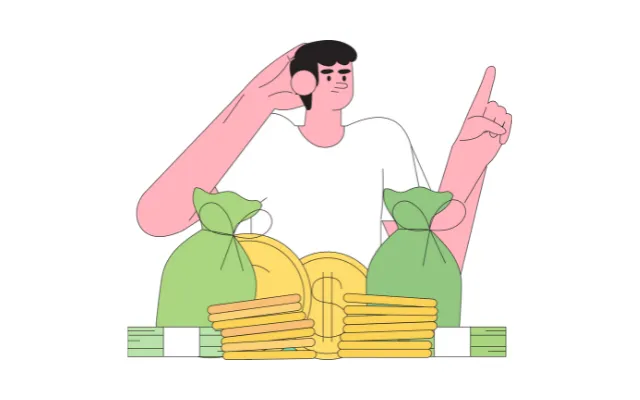 Money management is more than just budgeting; it's about optimizing your financial life.
Blog topics in this niche can range from personal expense tracking to using software tools for financial planning.
If you're good with data and enjoy analyzing trends, this could be an intriguing niche for you.
17) Family finances
Managing family finances is crucial for financial stability and achieving your family's goals.
Discuss how to manage family budgets, plan for kids, and tackle joint financial goals.
Your blog can answer some of the key family finance questions:
Should married couples share finances?
Family finance fights?
What tax benefits are available to families?
What is a family budget, and why is it important?
How can I teach my children about money management?
Other topics include:
Saving for your kids' future
Teaching kids about budgeting and money management
Saving for a family house
Getting on the same financial page with your spouse
Money moves for couples, etc.
A good blog that does this sub-niche justice is the Money in Matrimony blog, though not as active as it once used to be.
18) Expatriate finances
Managing finances as an expatriate presents unique challenges and opportunities.
Expatriate finance is a dynamic and multifaceted niche that involves a myriad of financial considerations, international regulations, and cultural factors.
As an expatriate finance niche blogger, use your blog to discuss financial considerations for those living abroad, from managing foreign bank accounts to understanding tax implications.
Websites like Expat.com are treasure troves of expatriate finance information. You can find critical questions that users are asking here, and turn them into blog posts.
You want to focus on expatriate finance topics targeting people from a given country. In this case, your blog will build up authority really fast, helping you climb up search rankings
e) Make money online topics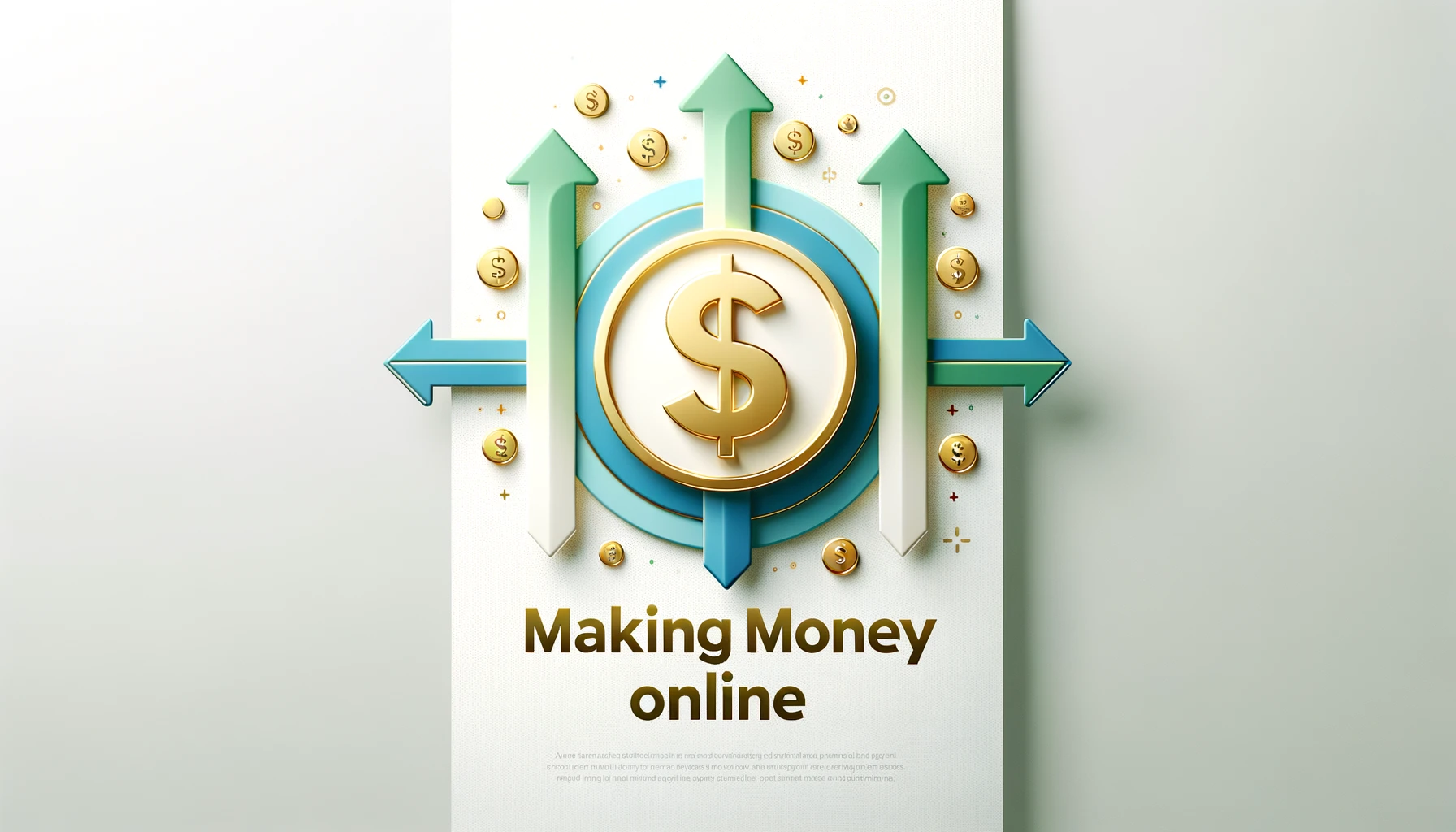 The aspiration to earn money online is universal, but the know-how is often lacking.
If you specialize in online monetization strategies, from affiliate marketing to e-commerce, your blog could become a go-to resource.
Offer actionable tips, step-by-step guides, and perhaps even online courses to help your audience start and scale their online income streams.
Here are some personal finance niches you could tackle in this category:
19) Side hustles
Not everyone is satisfied with their 9-5 income, and side hustles can be a great way to earn extra money.
Discuss different side hustle options, from freelance writing, virtual assistance, affiliate marketing, to e-commerce or pet sitting. Guide readers on how to manage their time effectively to run a side hustle alongside a full-time job.
20) eCommerce
eCommerce is booming, and many people are jumping into this as a side hustle or even a full-time job.
On your eCommerce side hustle blog, you can explore different platforms like Shopify, WooCommerce, and Magento.
Here are suggested topics:
How to start an online store.
Dropshipping
Finding your eCommerce idea
Trending eCommerce products
Finding your first customers
Enticing product reviews
Leveraging TikTok for quick sales
Working with micro-influencers
Inventory management
Shopify's own blog is a great resource for this.
21) Passive income
The allure of making money while you sleep is irresistible. Discuss various passive income streams such as dividends, real estate rentals, and digital products. Compare the startup costs and potential returns for each.
22) Gig economy
Discuss the financial aspects of being a freelancer or gig worker, including how to manage irregular income, benefits, and taxes.
You could also review tools such as Bonsai or Fiverr Workspace, for drafting proposals, invoicing, and managing clients' information. Think of these tools as mini CRMs for freelancers.
f) Investment and trading niches
Given the growing interest in investment and trading, particularly among millennials and Gen Z, these niches could be quite rewarding.
Content can focus on stock market basics, trading tips, and investment portfolio management.
The key here is to demystify the complexities and provide actionable insights.
23) Investing
Investing is key for long-term wealth creation. Discuss various investment vehicles like stocks, bonds, and mutual funds. Explain the basics and the importance of portfolio diversification.
Be sure to use real-world examples to make the content relatable. Websites like Investopedia have a wealth of information on different investing topics.
24) Trading
For those interested in more active investment, trading, though quite complicated, can be an enticing option.
Cover topics like stock trading, forex, and cryptocurrency trading. Discuss strategies, risk management, and the importance of continuous learning.
Platforms like TradingView offer valuable tools for technical analysis.
25) AI trading
It's 2023, and artificial intelligence is reimagining every industry, including trading.
These AI trading bots can help with market analysis, risk assessment, and even trade execution
So, starting an AI trading blog isn't a bad idea.
You can review AI trading tools, guide readers on how to consciously leverage these tools for optimum results, and even how to take advantage of automation capabilities so they can trade on demand.
This niche could attract a tech-savvy audience interested in leveraging advanced technologies for financial gain.
26) Stocks and bonds
Take an in-depth look at these two popular investment vehicles.
Explain the fundamentals of stock market analysis, types of bonds, and how each fits into an investment strategy.
Consider referencing tools like Morningstar for stock and bond ratings and reviews.
27) Peer-to-peer lending
Peer-to-peer lending offers a different approach to borrowing and investing.
Explain how it works, the risks involved, and how it can be an alternative to traditional banking systems for both borrowers and investors.
Websites like LendingClub and Prosper are popular platforms in this space.
28) Capital management
Effective capital management is critical for both individuals and businesses.
Discuss how to allocate resources for maximum returns, maintain liquidity, and manage financial risks. Highlight the importance of cash flow statements and budgeting.
Case studies on successful capital management can make the topic more relatable.
29) Angel investing
Angel investing is a niche within the realm of venture capital where individuals, known as angel investors, provide funding to startups and early-stage companies in exchange for equity.
It involves a blend of entrepreneurship, finance, and risk assessment. If this is your jam, then you could start a blog targeting Angel investors, and make big money with affiliate offers and training programs
Topics:
What's angel investing
Best angel investing platforms
How to become an angel investor
Risks and rewards
Resourceful websites like Wellfound (Formerly AngelList) can provide real-world examples and opportunities.
30) Alternative investments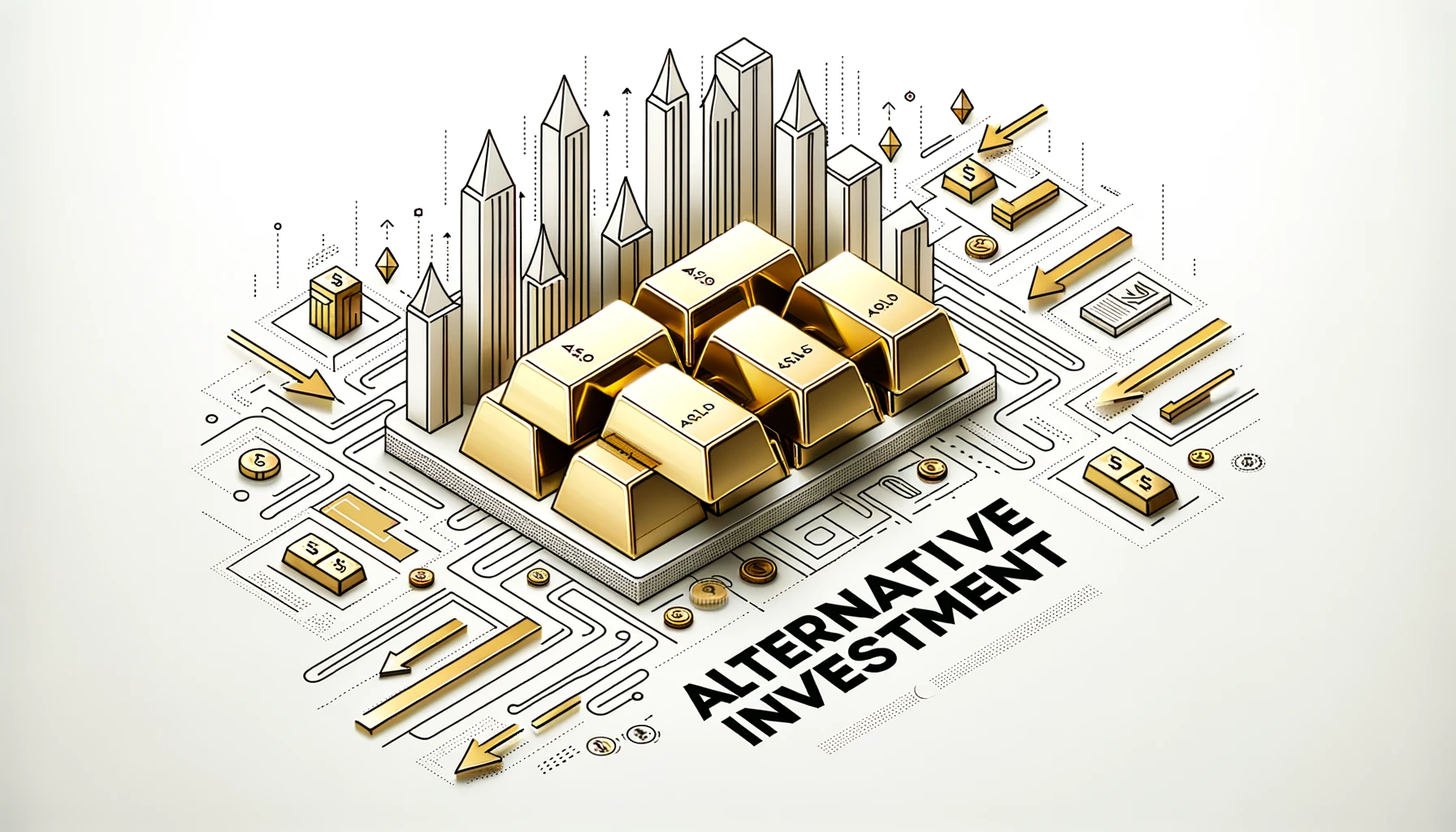 Cover unconventional investment options like art, collectibles, or even farmland.
Websites like Masterworks offer art as an investment, while CrowdStreet provides real estate investment opportunities.
31) Mergers and acquisitions
This can be an interesting news blog where you get to feature mergers and acquisitions happening in different sectors around the world.
Alternatively, you could use your blog to provide resources on the subject.
32) Business finance
Running a successful business goes beyond a great product or service; it involves sound financial management.
Talk about startup financing, budgeting, and financial planning for business growth. Offer insights into keeping overhead costs low and maximizing profits.
33) Inflation
Inflation affects everyone, from consumers to investors.
Explain the impact of inflation on savings, investments, and the cost of living. Discuss strategies to hedge against inflation, such as investing in assets that are likely to appreciate over time.
Government publications on inflation rates can provide authoritative data to reference in your articles.
34) Automated investing
Automated investing platforms or robo-advisors make investment a lot easier for people who are not finance-savvy.
As an automated investing blogger, help your readers understand how these platforms work, their fee structures, and who they are best suited for.
Websites like Wealthfront and Betterment can serve as case studies.
35) Sustainable investing
Sustainable or ESG (Environmental, Social, Governance) investing is increasingly becoming mainstream. Discuss what it entails and how it differs from traditional investing.
Provide resources and platforms where readers can engage in sustainable investing like Swell Investing.
36) Forex trading
Apart from stock and crypto trading, foreign exchange trading is another avenue for investment.
Discuss the basics of forex trading (such as currency pairs, pips, and leverage), how it works, strategies for trading, and the best platforms for forex trading.
Highlight popular trading platforms like MetaTrader and trading strategies including scalping, day trading, and swing trading. Don't forget to discuss risk management and the importance of a trading plan.
Websites like Forex.com offer extensive resources, including research and trading tools, that can help your readers get started.
This niche will primarily appeal to those interested in trading on the global currency markets.
g) Wealth building topics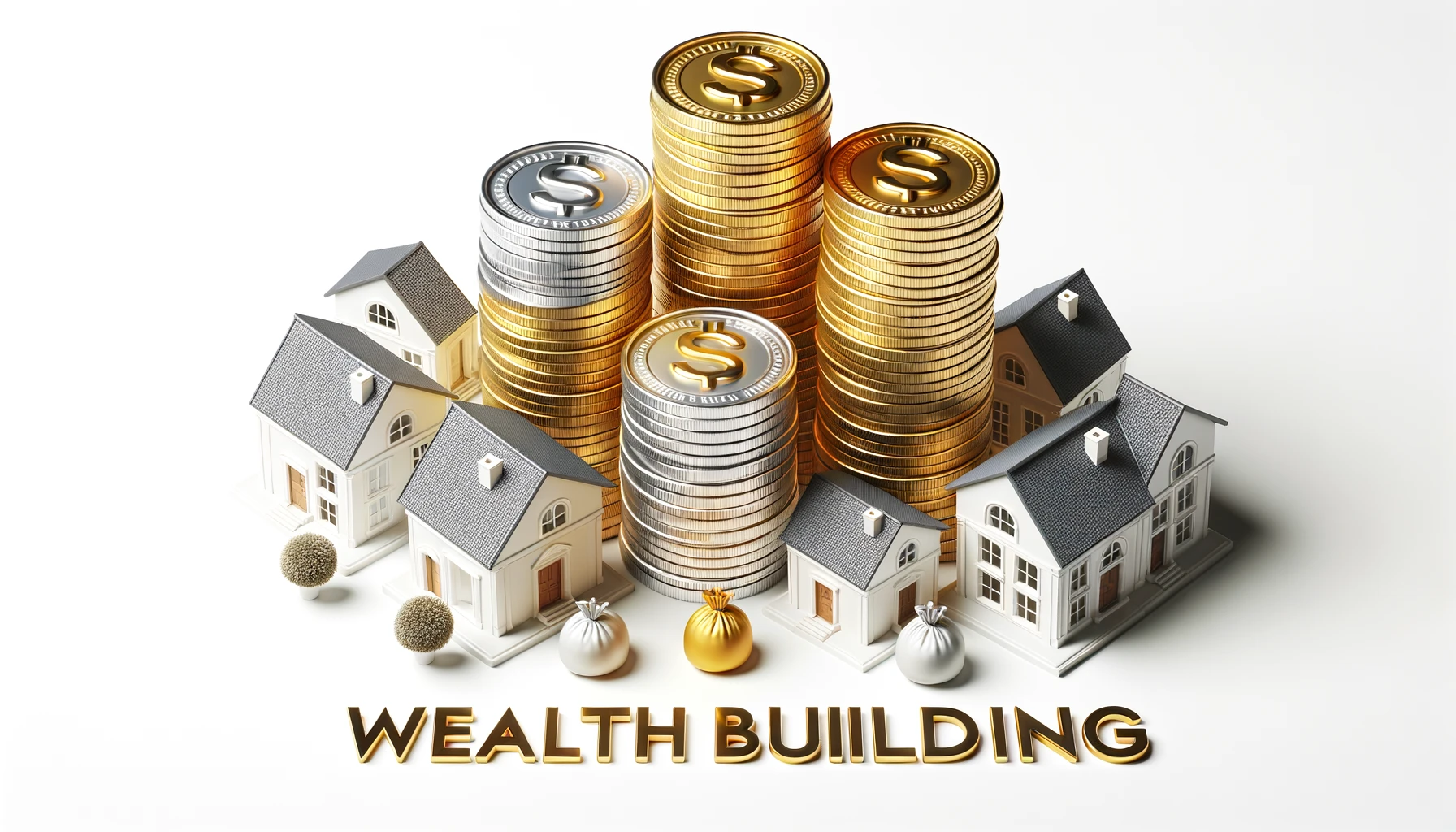 If your expertise lies in long-term financial strategies, the wealth-building niches might be ideal for you.
You could write about setting up multiple income streams, effective investment diversification, or tax optimization strategies for wealth preservation.
Such niches often attract a more financially savvy audience looking to scale their financial assets.
37) Wealth building
The wealth building niche is not just about making money; it's about growing it sustainably over time.
Discuss investment avenues like stocks, real estate, and mutual funds. Explore the power of compound interest, power of income diversification, and tax-advantageous accounts like Roth IRAs.
You could refer to experts in the field like Robert Kiyosaki and his Rich Dad Poor Dad teachings for added authority.
Discuss the psychology behind wealth building, including mindset shifts and long-term planning.
38) Financial education
Ongoing financial education is crucial for long-term success. Encourage readers to continually update their knowledge by reading reputable sources, taking online courses, and attending webinars. Offer a curated list of books, courses, and podcasts that provide value in understanding finance better..
39) Money mindset
Your psychological approach to money can deeply influence your financial outcomes.
Discuss the importance of having a healthy money mindset and how to develop one. Delve into how attitudes towards money can affect spending, saving, and investing behaviors.
You can refer to books like "Rich Dad Poor Dad", "The Millionaire Next Door" by Thomas J. Stanley, and "Think and Grow Rich" by Napoleon Hill and use them as references or recommendations.
Topics can include:
Scarcity vs. abundance mindset
Emotional spending
The psychology of investing.
Websites such as Mindset Works offer great insights into how mindset influences various aspects of life, including finances.
This niche is excellent for readers who understand the mechanics of money but struggle with the emotional or psychological side of it.
h) Real estate niches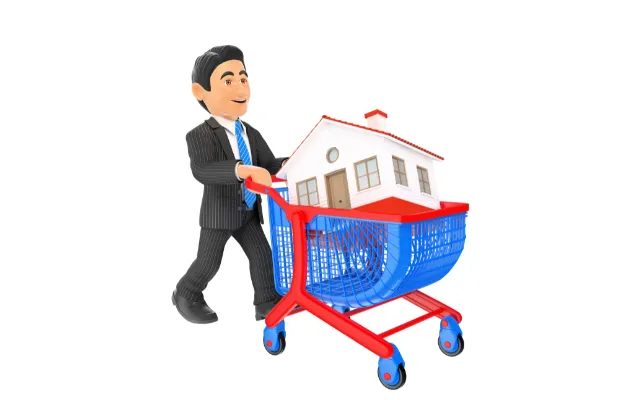 With the fluctuating real estate market and its potential for high returns, these real estate niches are surely ripe for exploration.
40) Real estate investing
Real estate can be a lucrative investment when done right.
Dive into different avenues like rental properties, REITs, and real estate crowdfunding. Explain the risks and benefits and how to get started.
Websites like BiggerPockets offer forums, blogs, and guides for anyone interested in real estate investing. You can get ideas for the topics, and structure of your real estate personal finance blog from this resource.
41) Home buying
Buying a home is a monumental decision that requires meticulous planning and financial preparedness.
Guide your readers through the home-buying process, from selecting the right neighborhood to understanding mortgage options and closing costs.
First-time homebuyers could benefit from resources like Zillow for property listings and market trends.
42) Real Estate Investment Trusts
Real Estate Investment Trusts (REITs) offer a way for individuals to invest in large-scale, income-producing real estate without having to buy and manage properties directly.
Discuss the types of REITs, like equity, mortgage, and hybrid, and their respective pros and cons. You could explore platforms like Fundrise that make investing in REITs easier for the average person.
Break down how REITs work, their tax implications, and how they fit into a diversified investment portfolio.
Your readers who are interested in real estate but not keen on direct property management will find this topic beneficial.
43) Realty crowdfunding
Crowdfunding has entered the realm of real estate, allowing people to pool money together to invest in larger projects.
Discuss platforms like CrowdStreet and RealtyMogul that provide opportunities for both accredited and non-accredited investors.
In your realty niche blog, you could also explore how realty crowdfunding differs from traditional real estate investing and the risks involved. Offer case studies that showcase both successful and unsuccessful realty crowdfunding endeavors to offer a balanced view.
This niche can attract readers who are interested in real estate but prefer a more passive role or lack the funds for bigger investments.
i) Funding finance topics
Funding and capital raising are critical aspects for entrepreneurs and small businesses.
If you have experience or insights into venture capital, crowdfunding, or small business loans, these niches are yours to tackle.
Your audience will be actively seeking expert advice on securing funds for various endeavors, making your blog an invaluable resource.
44) Crowdfunding
Crowdfunding has become a popular means of raising capital for personal projects or business ventures.
Discuss the different types of crowdfunding like equity-based, reward-based, and donation-based. Explain the strategies for a successful crowdfunding campaign and pitfalls to avoid.
Platforms like Kickstarter offer a user-friendly interface for project creators.
Here's a list of some low-competition crowdfunding keywords you could target, as suggested by Keysearch
| | |
| --- | --- |
| Build your own crowdfunding platform | Advertise crowdfunding campaign |
| Black crowdfunding sites | Canadian crowdfunding |
| Blockchain crowdfunding platform | Arbor crowdfunding |
| Affinity crowdfunding | Best crowdfunding for musicians |
| Best equity crowdfunding | Blockchain-based crowdfunding |
| Business plan for crowdfunding | Christian crowdfunding |
| Asia crowdfunding | Best crowdfunding sites for writers |
j) Cryptocurrency niches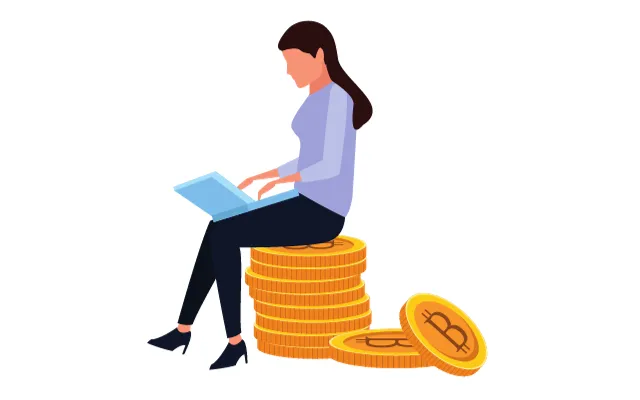 Given its complex and ever-changing landscape, a cryptocurrency niche blog could attract a tech-savvy audience eager for the latest insights.
Crypto assets
Cryptocurrencies
Crypto trading
Crypto wallets
45) Crypto and digital assets
The world of cryptocurrencies and digital assets is both fascinating and perplexing. Break down the basics like what Bitcoin is, how blockchain technology works, and what the different types of cryptocurrencies are.
46) Crypto trading
Delve into the world of trading cryptocurrencies like Bitcoin, Ethereum, and other altcoins.
Educate your readers on the different trading strategies, such as day trading, swing trading, and long-term investing in crypto.
Point out the tools and platforms specialized for crypto trading, like Binance or Coinbase.
Discuss the risks and rewards, and how crypto trading differs from traditional stock trading.
Regulations around crypto trading are also worth exploring. Blogs like CoinDesk regularly offer news and insights into crypto trading.
This topic will attract readers who are interested in digital assets and are looking to understand how to profit from them.
47) Crypto wallet management
Educate your readers on how to securely manage their crypto wallets. Offer guides on hardware wallets, software wallets, and paper wallets.
Websites like Ledger and Trezor are reputable sources for hardware wallets.
k) Taxation topics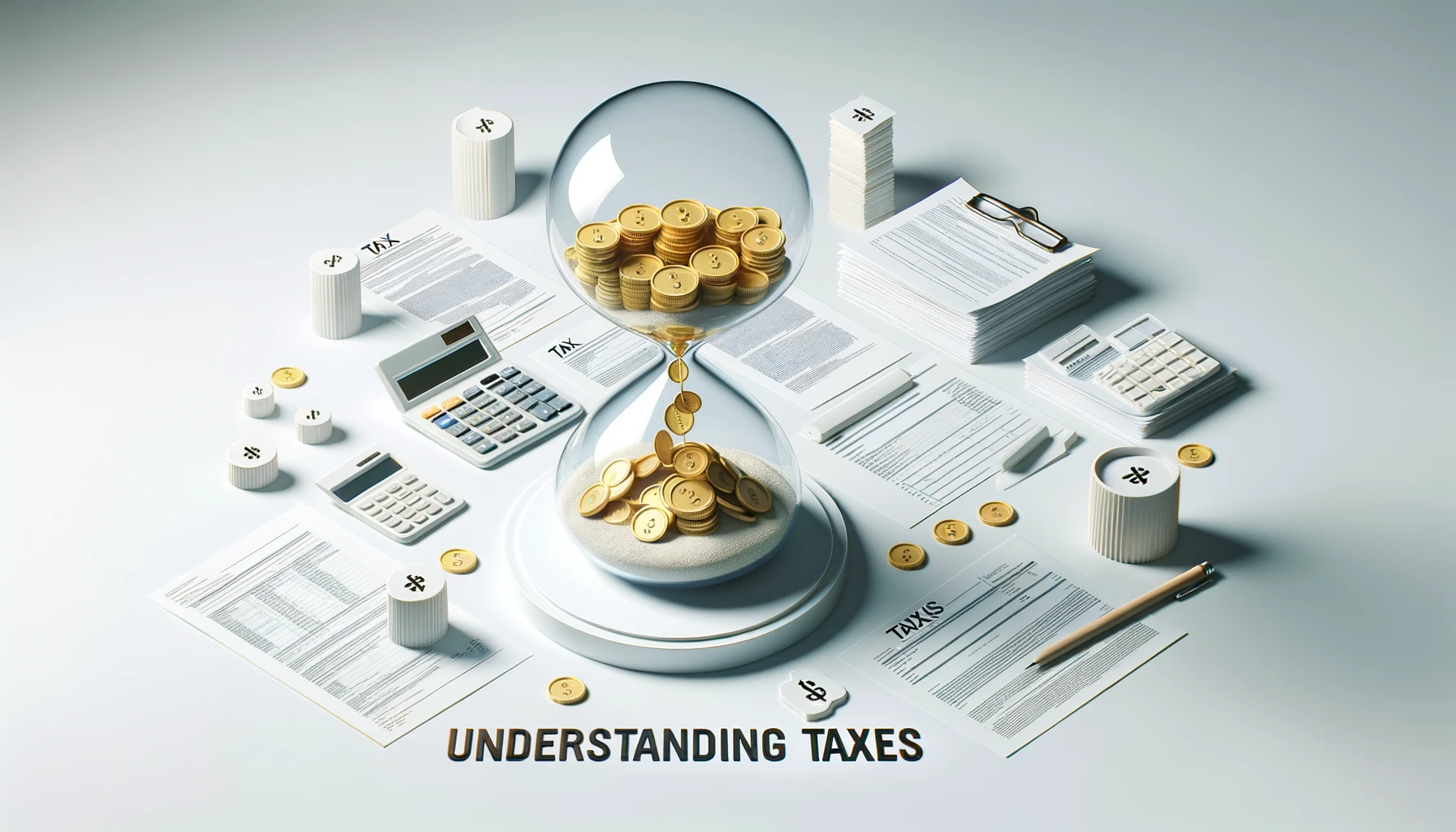 While taxation might seem like a dry topic, it's an area where many people seek guidance.
Blog post ideas can range from explaining tax brackets to offering tips on maximizing returns.
With constant tax law changes, you'll have an evergreen topic that needs regular updating.
48) Tax planning blogs
Tax planning blogs give you all the ins and outs of tax rules, regulations, and benefits.
Topics:
Tax deductions and credits
Filing guides
Latest tax reforms
Notable example: The Tax Adviser
49) Crypto taxes
Cryptocurrency transactions come with their own set of tax implications. Delve into how crypto gains and losses are taxed.
Websites like CoinTracker can be very helpful.
l) Other personal finance topics
Don't limit yourself to just the popular topics.
Niches like financial planning for divorce, protecting against financial scams, or healthcare financing can offer fresh perspectives.
These are particularly relevant for specific life events and can attract a dedicated, niche audience seeking specialized knowledge.
50) Divorce and finances
Divorce isn't just emotionally draining; it also has substantial financial ramifications.
Discuss the division of assets, alimony, child support, and the impact on credit scores.
You can introduce your readers to resources like SplitSmart that offer tools to manage divorce finances.
Also, provide a checklist of essential steps people need to take to protect their financial health during a divorce.
This can include finding a good attorney, keeping an inventory of all marital assets, and updating beneficiary information post-divorce.
51) Financial scams
In a world that's moving increasingly online, the risk of falling victim to financial scams is higher than ever.
Talk about the most common financial scams like phishing, Ponzi schemes, and fraudulent investments.
Websites like the FTC Scam Alerts can be a useful resource for staying updated on current scams.
Teach your readers how to recognize red flags and how to protect themselves. Encourage them to be skeptical and double-check information before making any financial decisions.
52) Healthcare financing
The cost of healthcare can be a significant burden for many.
Cover topics like health insurance options, High Deductible Health Plans, and Health Savings Accounts.
Discuss the pros and cons of different payment models, such as pay-per-service versus value-based care.
Resources like HealthCare.gov can provide updated information on health insurance options.
Offer advice on how to negotiate medical bills and how to plan for healthcare costs in retirement.
This niche will resonate strongly with anyone concerned about affording quality healthcare without jeopardizing their financial well-being.
How do personal finance bloggers make money?
Personal finance blogs often see lots of traffic, especially those around making money, saving money, and budgeting. As a result, these niches are often monetized with Display Ads through networks such as Media.net, Mediavine, and Adsense.
Another common monetization method is affiliate marketing. Personal finance blogs enjoy commissions as high as 50%, and some programs even offer higher commissions for generating leads.
Last update on 2023-12-09 / Affiliate links / Images from Amazon Product Advertising API