Looking for the best, trendy and hot blogging topics for starting a new blog come 2023?
There are so many hot blogging topics that you can write about, and the best part is that they're all pretty easy to monetize. A few of the most popular blog topics include:
Cryptocurrency
AI Writing
Home Decor
Work From Home
Wealth Creation and Money Making
The list goes on and on! If you want to get started blogging but don't know what subject matter or niche to choose, then read on.
In this post, we discuss some of the promising blog topics that are still underserved and thus can be quite profitable as you can easily dominate with the right content strategy.
If none of these pique your interest then explore some others in our blogging niches category.
Hot Blogging Topics for Beginners
Here are some of the best hot blogging topics to consider when starting a blog:
1) Activity Training
Activity training is an area that can be extremely fun and rewarding for your readers.
Activity trainers are looking for ways to make their events more lively, engaging, and interesting. There aren't many blogs addressing this topic well and explicitly, so this can be quite a money maker.
You do however need to know your stuff. You can take this 4-hour long Train the Trainer class on Skillshare for free to give you the foundation you need for your blog.
2) Home Decor
Home decorating is an art, but it is also meant to be a fun pastime. If you are the creative-crafty type who enjoys doing stuff around the house and artistically beautifying your indoor or outdoor living space then I suggest you give this a try.
Additional skills that will be helpful to have to succeed with the home decor niche is having great photography skills as your blogs will be full of showcasing works. You also need to know how to write instructively while cutting all the fluffs and focusing on being helpful to your readers.
You would think that this comes naturally to pro home decorators like you, but doing it and expressing your unique decorative displays in writing are two different things.
Home decor is a very popular topic and can be as broad or narrow as you want it to be. You can choose to focus on interior design or exterior design, or both! There are many different kinds of home decor that you can write about: lighting, furniture, appliances, and outdoor living spaces such as patios and decks… The list goes on!
3) Sustainability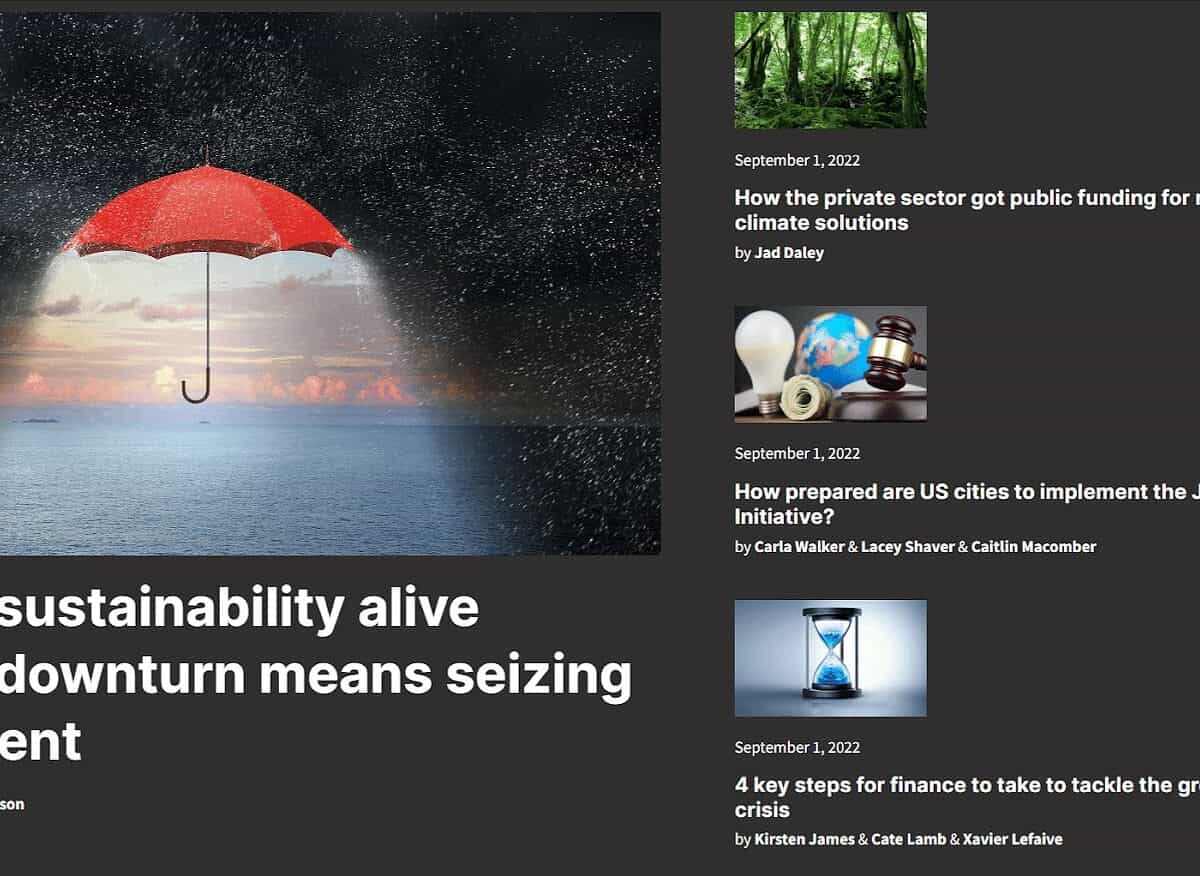 Well, sustainability is going mainstream, but there is still a lack of resources addressing the subject. If you are passionate about the environment and sustainability in general, then this is a hot topic for you to leverage.
As a niche, sustainability in itself is too broad, but you can carve out a sub-niche by combining another industry that you are passionate about. Examples of hot sustainability topics include:
Sustainable fashion
Climate change
Environmental justice
Green Energy
Green products
Recycling, etc.
You can also choose to start a blog that talks exclusively about sustainability in general. Some of the players that do this well include:
GreenBiz: A website dedicated to all topics related to sustainable living, from carbon reduction, and environmental and social justice to sustainable food systems.
McKinsey Sustainability: McKinsey has a blog section dedicated to sustainability. Here, you will find articles on ESG, Getting to Net Zero, and Green Commodities, amongst others.
Trash is for Tossers: Founded by Lauren Singer, Trash is for Tossers, and presents creative ideas on how to achieve zero waste and safeguard the environment. Lauren's family produces one mason jar of waste a year, a testament that the war against environmental degradation is one that we can win, in the end.
4) Concept Art and 3D Modeling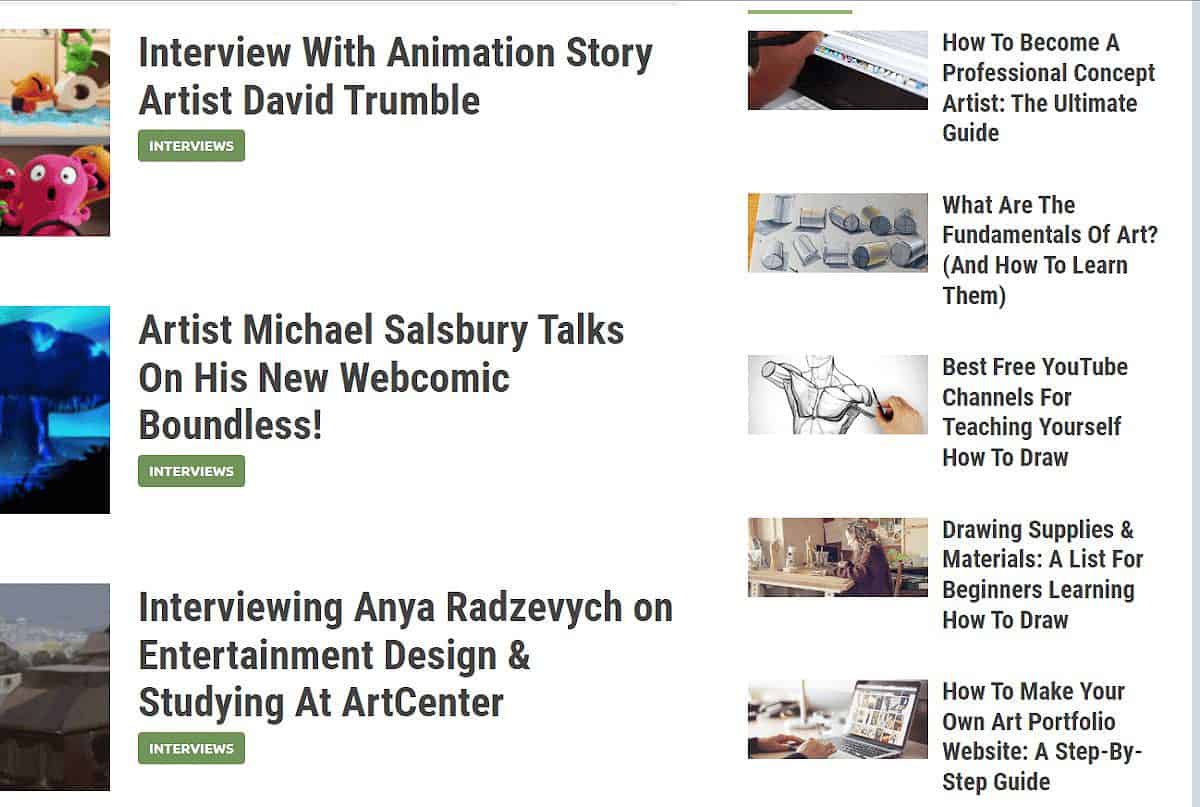 Concept art is a creative process in which ideas are developed and explored. Concept art is used to visualize, develop and communicate ideas. Concept art can be applied to many different types of projects such as video games, movies, theme parks, advertising campaigns, or television commercials.
Concept artists use a broad range of tools including 2D/3D software programs like Photoshop or Maya; pencils; pastels; acrylic paints etc., depending on the scope of their assignment.
A good example is concept art for animated films which often use 3D CGI models but some traditional hand-drawn sketches are also required for major characters such as superheroes so that animators know how large they should appear on the screen when compared with other elements like buildings or trees etc…
As you can already tell, there are lots of exciting topics to delve into as a concept art blogger. However, most of the topics, such as 3D Modeling and Animation tutorials aren't easy to cover, so you do need to be an expert otherwise this blog will run you out, literally.
5) Cryptocurrency
Cryptocurrency is a hot topic right now and it makes sense because cryptocurrency is still a relatively new and exciting concept. You can talk about:
How cryptocurrencies work
Investing in crypto
Making money with Bitcoin
Different types of cryptocurrencies (Bitcoin, Ethereum, Testher, etc.)
Crypto news
Crypto Marketplaces, etc.
When thinking of starting a crypto blog, I recommend doing competitive research to identify content gaps and hopefully carve out a niche that sets you apart. This way you will be able to grow your crypto blog faster.
6) AI Writing
Artificial intelligence (AI) writing is the use of AI writing tools to develop various types of content (blog posts, social media content, sales copy, ad copy, etc.)
This is possible with the advancements in Natural Language Processing technology. This technology is new and exciting and has the potential to dramatically change the way we interact with technology.
Being relatively new, AI writing makes a great topic for blogging since many users are looking for ways to better leverage AI copywriters like Jasper AI to produce more quality content, faster.
An example of a blog that writes on AI writing is AI Mode. You can use it to inspire you as you brainstorm your angle. Also, most AI writing tools have their blog sections where they talk about AI writing.
7) Work From Home
The Work from Home niche is hot right now, courtesy of the 2020 pandemic. Essentially, there are two main directions you can take with this topic:
Address work from home challenges for the employed
Help stay-at-home moms and dads to make money
With the former, you will take a more corporate approach as the topics will be more advanced. You will talk about productivity, work-from-home tools like Zoom, Google, and Microsoft products, and other collaboration tools, as well as related topics such as The Future of Work.
With the latter, your approach will be different since your audience is different. Topics will include ways to make money from home, and where to find clients, and apps or websites that pay you to work from home.
8) Wealth Creation and Money Making
Another hot topic in the world of blogging is wealth creation, especially the passive income segment. Everyone is looking for a way to add an additional income stream, making this topic quite profitable, and prone to scammers.
Popular topics include:
Side hustle ideas
Affiliate marketing
Virtual assistance
Freelance writing
Selling on Amazon
Starting and running a money-making blog
Investing
Website flipping
Display ads
Get-rich-quick schemes don't work, so don't even try recommending them. Instead, focus on channels that require specific skill sets, and a good amount of effort, and you will build a loyal audience who will gladly buy your informational products.
9) Animals and Pets
Pets make for a good blogging topic to blog about. Many people have animals as pets, or they might have had an animal when they were younger that they remember fondly.
Animals can also be used to create a blog that is both fun and educational. For example, you could start a blog that teaches kids how to care for their pet cats or dogs.
You could also use animals in your blog posts as vehicles for advertising products and services. For example, if you own an animal training business and want more clients, you could write posts about how great it is that dogs can now be trained using clicker training methods (as opposed to traditional methods).
10) Virtual Reality
Virtual reality is a new technology that has been getting a lot of press lately. It's basically a way to immerse yourself in another world, using special equipment and software that makes you feel like you're part of the action on screen.
Even if you've never had an interest in virtual reality before, now's the time to start learning about it!
Blog posts about virtual reality don't have to be overly technical or complicated—you can simply explain how it works and what types of experiences people can expect from using VR headsets. You might also discuss how VR might impact other aspects of our lives, such as education or healthcare.
11) Self-improvement
Self-improvement is a hot blogging topic that never goes out of fashion. People are constantly looking for ways to improve themselves and their lives, so this is a great niche you can find some success in.
Some of the best personal development topics you can focus on include:
Personal branding
Communication
Self-confidence
Public speaking
Love and compassion
Happiness
Breaking bad habits, etc.
What's great about this topic is that you get to share yourself with your readers. You aren't tied down by some hard SEO guidelines that demand you use certain phrases several times… Here it's you, your opinions, and your voice.
12) Relationship Topics
Relationship is a hot topic. There is so much interest in relationships and sex that it's impossible for most people not to want to read about them.
Like the self-improvement niche, you get to write with passion, and from a point of compassion. This helps you connect with your readers and foster loyalty.
Topics you might address include:
Getting over someone you love
Finding love
Dating life
Single life
Role-playing
Like many topics discussed in this article, relationship is too broad to become a niche. You can niche down further by choosing a relationship sub-niche within this space that speaks to you the most.
13) Productivity Hacks
Productivity hacks are a great topic for a blog. People want to be more productive, and there's a lot of interest in productivity hacks right now.
You can write about how you've found success with personal organization or time management, or share ideas that have helped others become more productive.
You can also review products or software that help people manage their calendars and stay on top of their tasks.
This could be monetized through affiliate marketing, which means that you would get paid commissions when people click through your blog post and make purchases from the product links within your post.
14) Business Automation
To be productive, businesses and solopreneurs are always exploring ways to automate most of their tasks to focus on those that need their attention. If you are an automation expert, then this can be a great blogging topic for you.
Some of the topics to address include:
Best Zapier zaps for Google Drive
How to automate WordPress
Integrating WordPress with Google Drive
How to Sync your photos with WordPress/ Cloud
Also, if you want to niche even further, you can choose to focus on an audience segment. For instance, business automation for saas, bloggers, WordPress users, etc.
15) Headless CMS
Headless CMS is the new kid on the block, and it's already making serious waves.
If you want to create an application, a headless CMS may be just what you need.
It's ideal for companies that want to build web applications without having to worry about building their own interface or backend architecture.
There aren't enough resources dedicated to this topic, yet, so it makes sense to jump right into it. Topics you might blog about include:
Best Headless CMS
Why transition to Headless CMS
Headless CMS vs traditional CMS
Headless CMS and WordPress
16) Green Topics
Green topics are very hot right now as more and more people become conscious of the impact that their contributions have on the environment. Some hot green topics include:
Sustainable living
Zero waste
Sustainable fashion
Climate change
Organic foods
Green energy
Global warming, etc.
As an environmental advocate, a green blog becomes your own way of making an impact and curbing environmental degradation through building awareness and creating resource hubs.
17) Gig Economy
The gig economy is a buzzword that refers to the use of online marketplaces to find short-term work. It's also a hot blogging topic because it affects so many people—it's estimated that a quarter of Americans are working in the gig economy.
The gig economy is changing, too. Companies like Uber and Lyft have begun introducing benefits for their workers, hoping to attract more employees.
18) Money Management
Money management is a popular blogging topic in the personal finance space and for good reason. There are many people who are interested in learning how to manage their money and there are many different ways to do so.
19) Alternative Medicine
Alternative medicine is a broad term that covers a wide range of treatments, including homeopathy, aromatherapy, acupuncture, and herbal medicine.
Alternative medicine is a great topic for a blog because there are so many people who want to know more about it.
20) Budgeting Tips
If you are a budget-conscious individual, then you know the impact that having a budget can have on your finances.
Budgeting blogs are easier to run since you can develop a template and use it to create tens of blog posts. You also don't need to write content that is 3000 words long like in some niches to rank.
21) Mindfulness
Mindfulness is a hot blogging topic. It can be used to improve your life in many ways, and that's why it's so popular.
If you're interested in learning more about mindfulness and writing about it, here are some tips:
Keep it simple: Mindfulness isn't complicated; don't overcomplicate your blog about it! Just focus on the basics of what mindfulness is, how to practice it (and why), and some tips for how to integrate mindfulness into other areas of your life like work or exercise regimens.
You can even share personal anecdotes from your own experience with mindfulness if you want—that always makes things interesting!
Don't just write about the benefits of being mindful; also write about how hard it can be at first! Think back on times when you were first starting out meditating or doing yoga classes—what were some challenges? How did you overcome them? What advice would you give someone else who wants to start practicing these activities but feels overwhelmed by them?
Share this info with readers so they know exactly what they're getting into before diving headfirst into their new hobby (or health routine).
22) Home Security
A blog about home security is a great way to educate readers on their options when it comes to protecting themselves and their homes.
You can write about the different types of cameras, systems, and gadgets available for homes. You can also include tips for getting the most out of each piece of equipment so that you're confident in your ability to keep your family safe.
Since this niche is gadget-heavy, it is lucrative for affiliate marketing.
23) Home Schooling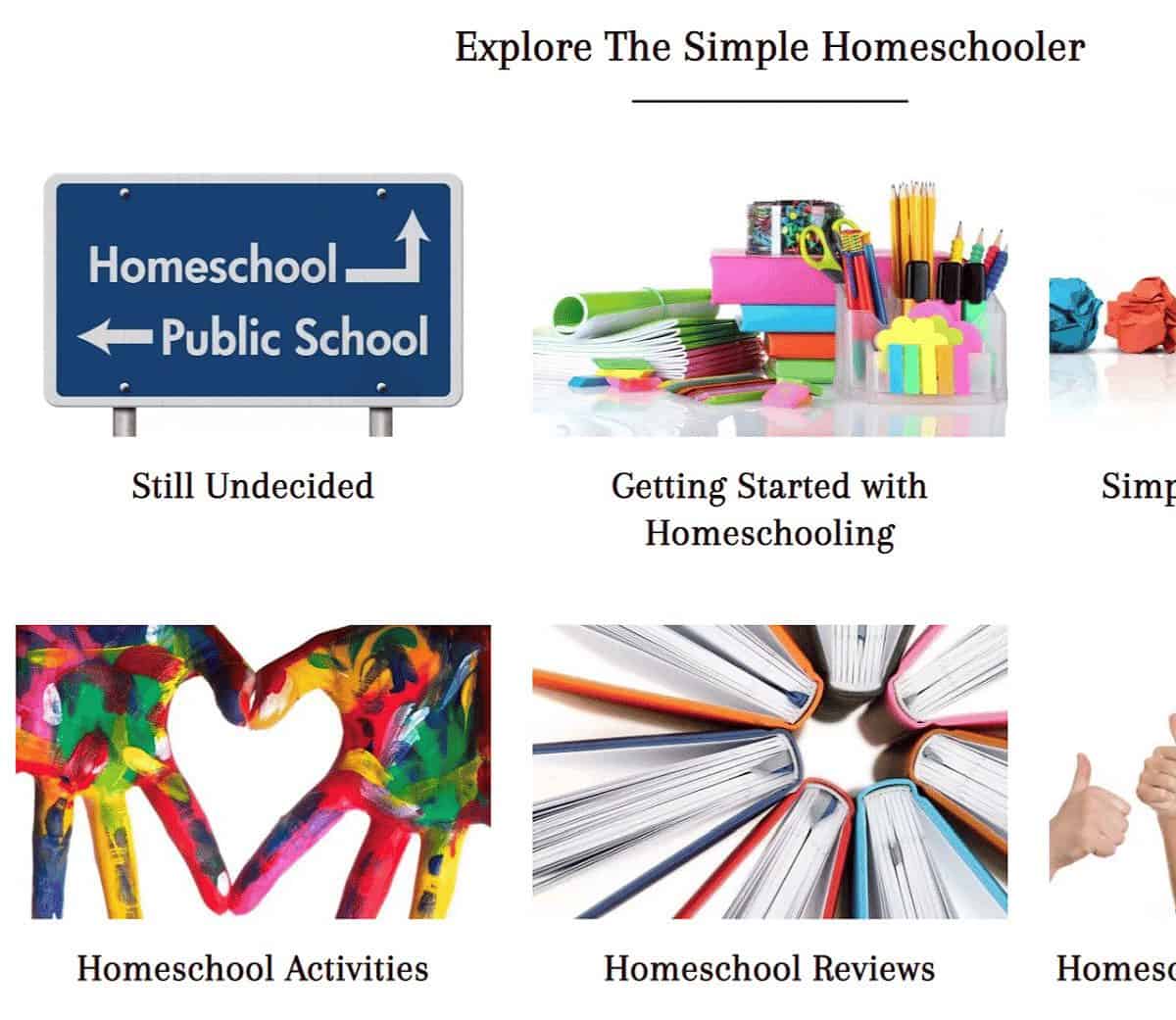 24) Outsourcing topics
If you run a business or a website where you successfully outsource projects to freelancers, then you might want to share your tips with others.
If that's the case, you can start a blog where you address outsourcing topics such as:
Tips for finding, hiring, and managing freelancers.
How to keep your best freelancers happy to work with you
Where to find freelancers
25) Natural Beauty
Natural beauty is a popular topic for blogs because it's relevant to so many people. Everyone wants to look good, and natural beauty can help you do that.
You can talk about what you do to take care of your skin, hair, and body. You can also share tips on how other people should take care of their skin, hair, and bodies too!
If you have any experience with makeup artistry or hairstyling, then this would be a great way for you to show off some of those skills while sharing useful information with others who want to learn more about natural beauty as well!